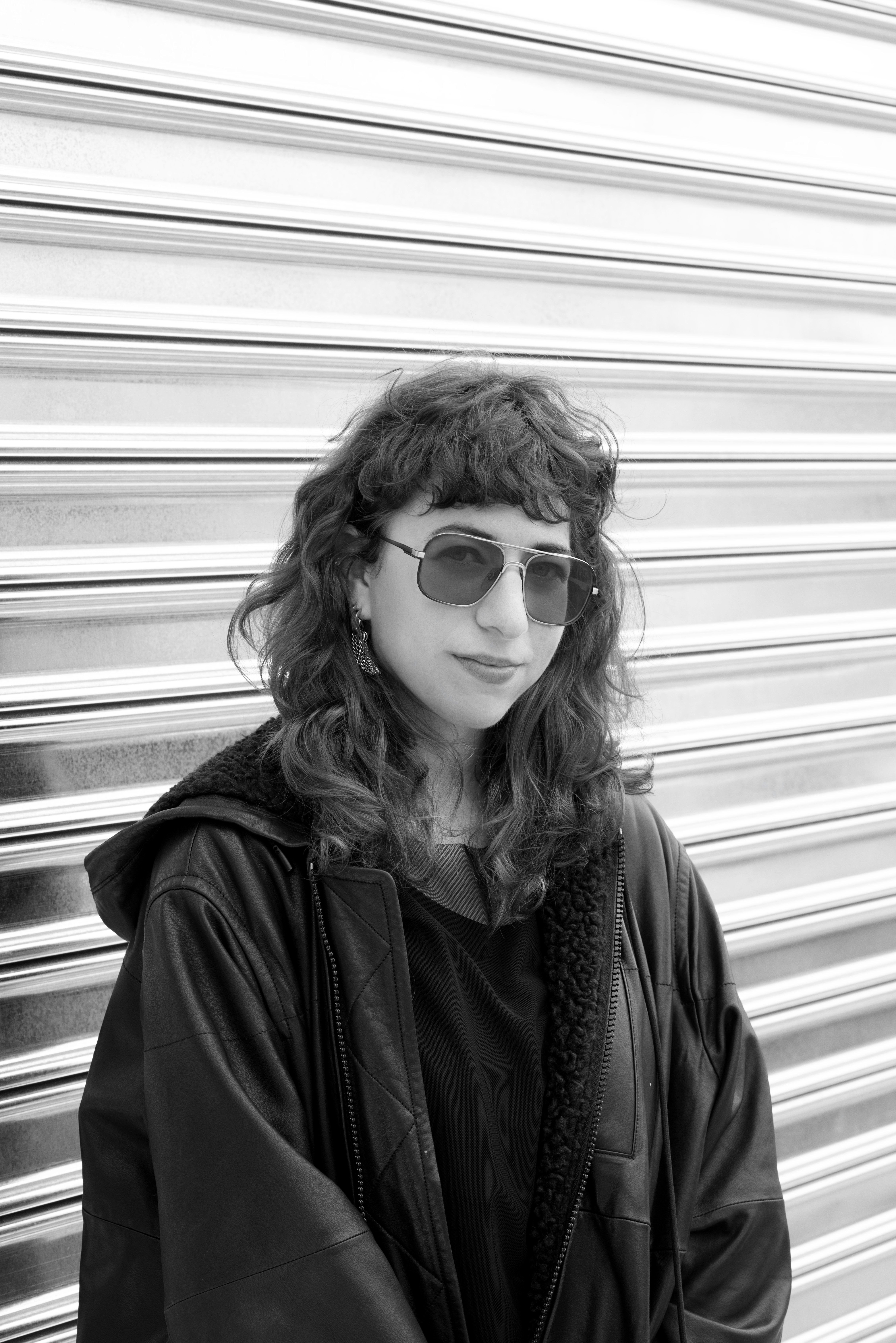 Post by Nina Berman
Ethical Event Policies for Artists
Right now, who knows when we will be able to safely gather to experience art together. But it will happen at some point. And we expect that there will be a tricky and confusing period where planning any kind of event feels touch-and-go, tenuous, and tentative. As artists, we'll have to be able to make quick updates, shifts, or cancellations even more so than we might have before.
We are all eager to resume attending physical events, once it's safe for us to do so. We miss seeing our community's work, and we understand how crucial it is for our artist community to be able to share your work and connect with each other and with your audience. We know how hard you work to find financial support for your work and how passionate you are about bringing your visions to life.
We hope that while we are forced to pause physical events, we can use this pause as an opportunity to develop more transparent and ethical event policies that take into account everyone's interests.
By developing an event policy ahead of time, artists and event organizers set expectations for your events in advance, so that you and everyone else knows what you're getting into. Setting up an event policy will give you a framework for boundaries and responsibilities for yourself, your collaborators, and ultimately your audience.
What is an Ethical Event Policy?
When we say that we hope artists and arts organizations develop more ethical events policies, what do we mean?
For us, an ethical events policy is transparent, flexible, and open to change. It takes into account all parties that have a stake in the event, from the creative team that conceptualizes it to the workers who bring it to life to the audience who attends. There are a lot of interests and needs to take into account when figuring out how to put together an event, and an ethical policy will do its level best to consider them all.
The kinds of things you need to cover in an event policy will depend on the kind of event, and the scope. Some good places to start are outlining how you will work with outside help, how you will handle money, any anti-racist or anti-oppressive guidelines, plus a roadmap in case of cancellation.
We know that we can't plan for the future, but we can commit ourselves as a creative community to hearing all voices and moving forward with the best information we have. We can commit to transparency about our decisions and our decision-making process. Right now, times are uniquely bad and uncertain (and will feel uncertain for….who knows how long). So once we start planning events again (or if you're planning them for the future), you need to be clear about how you're working, and how you'll handle any hiccups you face along the way.
Considering Everyone's Needs
As an event organizer, you have to juggle lots of different groups of people, all of whom have unique needs and interests. As you think about planning an event, make sure to consider the perspectives of everyone involved.
You have to consider yourself as an organizer, any performers or creatives you're working with, contractors who are providing tools, equipment or space, and (of course!) your audience.
As an organizer, you'll want an event policy that clarifies what work you're responsible for, that gives you enough support to be able to put on events without burning out. The kind of support or protection you need from an event policy will depend on what kind of art you make, how you divide up work, and how you finance it. As the organizer, you do take on risk when putting together an event, which is important to be mindful of as you're outlining a policy.
You need to consider any performers or creatives you're working with, as well as any contractors who are providing equipment, tools, or technical skills. Make it clear what kinds of time commitments you expect from them, whether you're looking for other contractors or collaborators. How will they be compensated? What are the grounds on which you would consider firing someone or removing them from the event? By setting up clear expectations for how an event will run, you'll be better able to find the help that you need.
As you plan an event policy, you are of course also thinking about your audience. What kind of experience are you promising them? Is your space physically accessible, do you have ASL interpretation available? Does your event have features like strobe lighting that could negatively affect certain potential audience members? Can they get a refund on a ticket? What can you do to make your event comfortable for systemically marginalized members of your audience? Think about what the audience needs to know before they purchase a ticket or make a plan to attend.
Making a Plan to Handle Money
Before bringing in any outside help, clarify how the money will work. How will you split money coming in through advance ticket sales, sales at the door, or the bar? When will contractors and collaborators get paid? What happens to the outside help if you have to cancel? Who will furnish necessary supplies?
By clarifying the finances, you'll be better able to find the right help who is a match for your budget and who is comfortable with the arrangement that you've outlined. You don't want to build a working relationship with someone only to realize that you have very different expectations about how the money will shake out.
If you're working with freelance artists and creatives, anyone you hire is probably juggling other responsibilities. They are depending on their clients and collaborators to ask for what they need, and compensate fairly and quickly.
As we've especially seen in the past few weeks, circumstances that affect events and performances can change overnight. Or even over the course of a few hours. As part of your financial plan, you'll want to plan for some contingencies in case you have to suddenly cancel or reschedule your event, as well.
Implementing a Safer Space Policy
We know that a lot of artists and creatives want to ensure that their events are free from racism, sexism, classism, ableism, transphobia, fatphobia, and other forms of systemic violence and oppression. Or at least as free as they can be given that these are structural issues as well as individual ones.
If you create a policy that your event won't tolerate instances of oppression, make sure that you and your team have mechanisms in place to handle them if they come up.
If something does happen, how do you plan to handle it? Do you plan to take someone aside and let them know that something they said or did was unacceptable, immediately remove them, or something else? Clarify this ahead of time, and empower your team to act on the decisions you've made. But, be flexible enough to understand that each situation is unique.
It's not enough to say "this event doesn't tolerate x, y, or z." You need to make it clear to both your fellow collaborators and your audience what avenues they have to let you know if they experience or witness anything along these lines. We particularly like this guide from Nowadays in New York City about what is acceptable and what to do if something goes amiss.
Ethical Event Cancellation Policies
As you well know, sometimes the show just can't go on. Right now, the show can't go on because of COVID-19, but there have always been and will continue to be a variety of reasons why an event can't go forward as planned.
As you plan an event, consider contingencies to avoid cancellation. Could you reschedule, shift to a different venue or flip the event to virtual?
We recommend that event planners do everything in their power to avoid cancellation, in part because the freelancers that you hire depend on jobs like yours for livelihood. If you can postpone or shift your event, you can still give your contractors the work you promised and the pay that they are likely depending on.
If you have released funds from a fiscal sponsor like Fractured Atlas, check in with that fiscal sponsor about their policies for spending money. You might be able to change the purpose of released funds as your project evolves or responds to outside factors.
Don't automatically assume that your whole audience will want a refund if you have to cancel or reschedule your event. They might want to save their ticket for a future performance, switch it out for some swag, or just donate it to your project. If they have the means, they might still want to support you even if you can't provide them the experience you promised when they bought the ticket. Give your audience choices to see how they want to handle cancellations or postponements, including refunds but not limited to them.
Pro Tip: Check out the Principles for Ethical Cancellation from our colleagues at Springboard for the Arts.
When Planning an Event, It's Okay to Be Human
Whenever you're planning an event, we hope that you do everything in your power to make sure that it's a smooth experience for everyone involved (yourself included!). Take into consideration all of the different interests involved and what their needs are. Figure out how to handle finances as best as you can and how you can ensure a good experience for your audience. And when you have to make a sudden shift in plans, try to do it in a way that respects the needs and capabilities of your collaborators and your audience.
The most important piece to remember when planning an event is to still be human. Times are unpredictable, people understand that anyone putting together an event is under a lot of pressure and uncertainty. If you communicate your plans, even when they have to evolve, with transparency and compassion, your community will understand.
If you do have to shift your event from physical or virtual, multimedia artist Faith Holland has some tips for how to make your virtual show a rich and engaging experience for you as a creator and for your audience.
More posts by Nina Berman
About Nina Berman
Nina Berman is an arts industry worker and ceramicist based in New York City, currently working as Associate Director, Communications and Content at Fractured Atlas. She holds an MA in English from Loyola University Chicago. At Fractured Atlas, she shares tips and strategies for navigating the art world, interviews artists, and writes about creating a more equitable arts ecosystem. Before joining Fractured Atlas, she covered the book publishing industry for an audience of publishers at NetGalley. When she's not writing, she's making ceramics at Centerpoint Ceramics in Brooklyn.