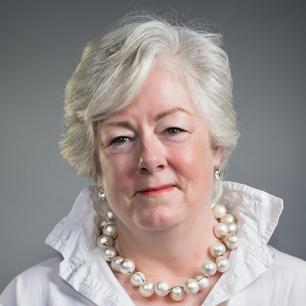 Post by Russell Willis Taylor
Entering Into Interim Leadership
As we close out our summer and head into fall, we are entering a new phase at Fractured Atlas.
Our co-CEOs, Lauren Ruffin and Tim Cynova, are departing off to new adventures. We are deeply grateful for the time they spent here with us and their dedication to the mission of Fractured Atlas and its community of artists. We are absolutely going to miss them, but are excited to see what their next steps look like.
We are also thrilled to announce the promotion of Theresa Hubbard, Senior Director of Programs, to the position of Chief Operating Officer and interim CEO. With Fractured Atlas's unique program offerings and its deeply intentional workplace culture and commitments to anti-racism and anti-oppression, we elected to seek interim leadership from within, and could not be more pleased to announce Theresa's appointment.
In her role as COO, she will be responsible for keeping up the momentum in day-to-day operations, managing senior staff, and in the future, supporting the successful transition to new leadership. As our interim CEO, she will be responsible for making strategic decisions about Fractured Atlas's growth and movement within the arts sector and working closely with the Fractured Atlas board to keep the organization on track toward our long-term goals.
Theresa brings to the role her years of experience guiding artists and arts organizations through the fiscal sponsorship program, visa program, and the other services Fractured Atlas has offered over the years. She has shown a deep dedication to Fractured Atlas as an organization and a clear commitment to supporting the wide network of artists we work with. Since she joined Fractured Atlas back in 2011 as an administrative assistant, she has steadily honed her knowledge of the arts sector and of fiscal sponsorship in particular, taking on bigger projects and a larger leadership role. We believe she is ready to guide Fractured Atlas into this time of change and growth.
Theresa is looking forward to stepping into this new role. "Transitioning from functional to executive leadership will be a challenge, but one that I'm excited for, as I know it will present ample opportunities for personal and professional growth. With my extensive experience in fiscal sponsorship, I'm confident in my ability to further support and deepen our relationship with artists that we work with everyday and with the arts sector at large. Plus, there's the added bonus that I get to work more closely with some of the brilliant people that surround me at Fractured Atlas. I have every confidence that together we'll be able to hand over the organization to new leadership in the best position it can be."
Board member Andrew Taylor will serve as Executive Trustee, acting as a connection between governance and operations, supporting Theresa, the staff, and the board in the year ahead.
As she departs, Lauren Ruffin sees a bright future for Fractured Atlas. "Over my five years at Fractured Atlas, Theresa has been an invaluable resource to me as I learned the ins and outs of the arts sector and of fiscal sponsorship. She has a deep well of knowledge, and I know the organization is in good hands!"
Entering into this interim leadership period with Theresa Hubbard at the helm of the organization gives us the stability to confidently engage in our executive search with the patience, diligence, and mindfulness that is required to find new leadership for Fractured Atlas.
More posts by Russell Willis Taylor
About Russell Willis Taylor
Russell has held a variety of senior jobs including Managing Director of the English National Opera in London, President and CEO of National Arts Strategies in Washington DC, and Interim Vice President of Leadership and Arts at the Banff Centre in Canada. Currently working as a strategic consultant, she is a Fellow of the Royal Society of Arts and serves on the Alyth Development Trust, Hospitalfield Trust, and as Chair of Fractured Atlas. Russell was honored with the International Citation of Merit by the International Society for the Performing Arts, presented in recognition of her lifetime achievement and her distinguished service to the performing arts. She has written a number of articles on arts and nonprofit management and policy issues in arts, society and culture, as well as a book on fundraising for museums commissioned by the British Government. She and her husband have recently moved to Alyth in Perthshire, Scotland and are restoring a Victorian house and its gardens.