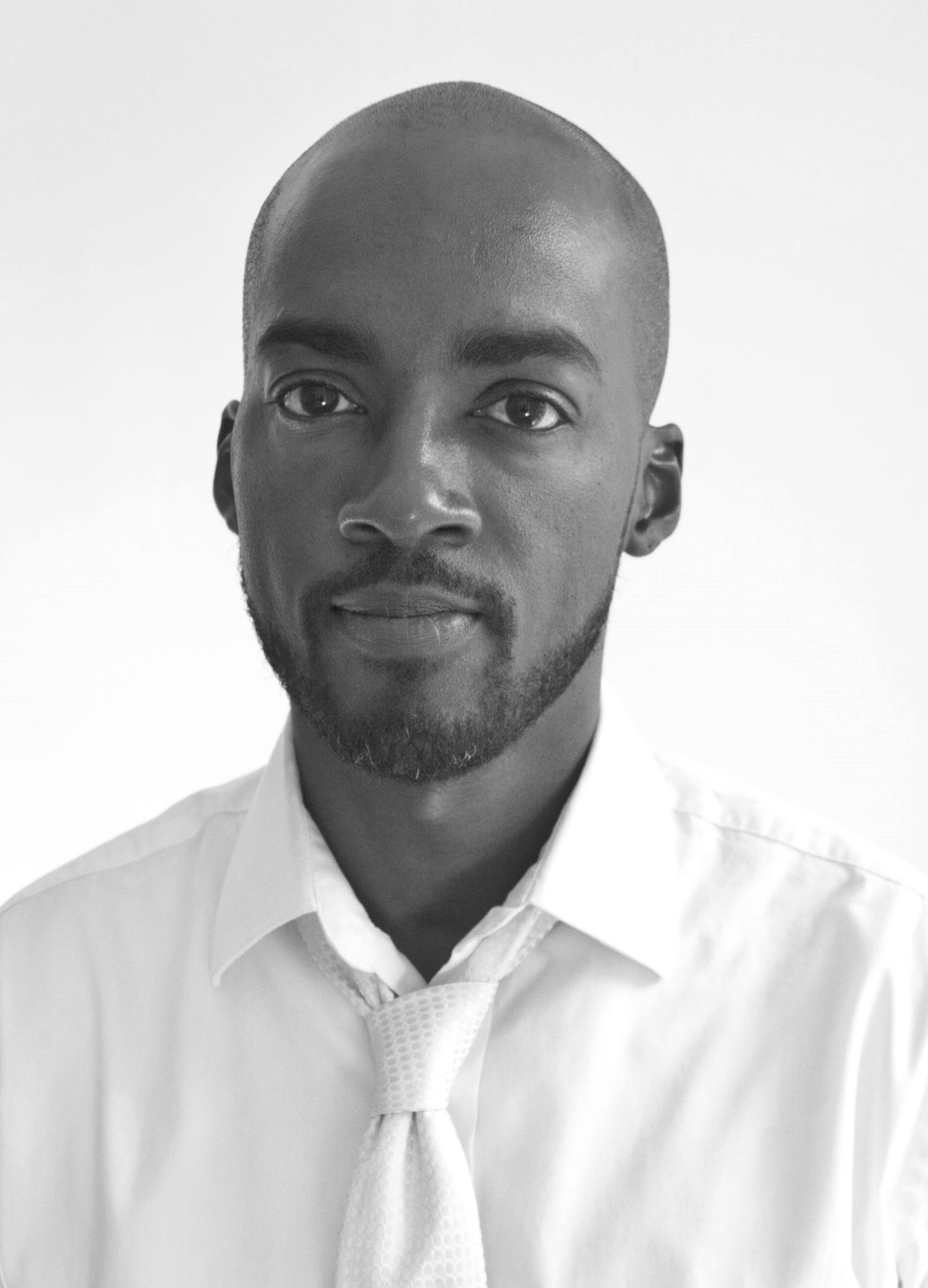 Post by Molaundo Jones
Member Spotlight: Opulent Mobility
Tips and Tools | Accessibility | Arts | Sculpture | Artists and Members
by Molaundo Jones, Social Media Specialist at Fractured Atlas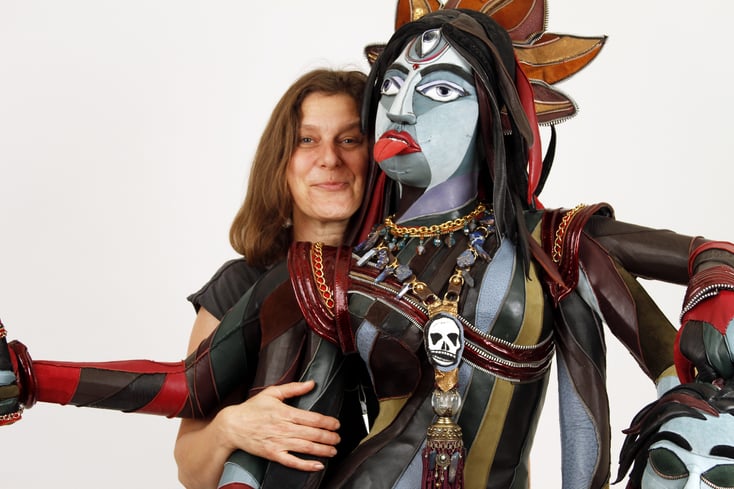 Opulent Mobility has been a Fractured Atlas fiscally-sponsored project since September 2017. Its mission is to re-imagine disability, mobility, and access as opulent, powerful, and personal. Based in Altadena, California, Opulent Mobility produces art, mounts group exhibits, and holds workshops that start conversations about new ways to approach disability and its devices. The project has been hosted in Ventura (2013), Northridge (2015), and Hollywood, California (2018). The next two exhibits will be in New Jersey (2019) and Culver City (2020).
How has Fractured Atlas benefitted your artistic practice?
Being sponsored by a well-established and respected organization like Fractured Atlas makes my project more interesting and appealing to gallery owners and artists. I can propose workshops and exhibits with confidence.
How has Fractured Atlas benefitted your revenue/income generation?Fractured Atlas has helped make a huge leap in the project's potential and growth. Last year, I found a wonderful venue for "OM 2018" through SpaceFinder. Having a venue in addition to an online exhibit encouraged artists to submit their work from around the world. I was also able to host a disability storytelling event at the exhibit's opening, which made the show even more engaging and interactive. The exhibit at Thymele Arts was directly responsible for finding new collaborators and hosts for the next two years of exhibits.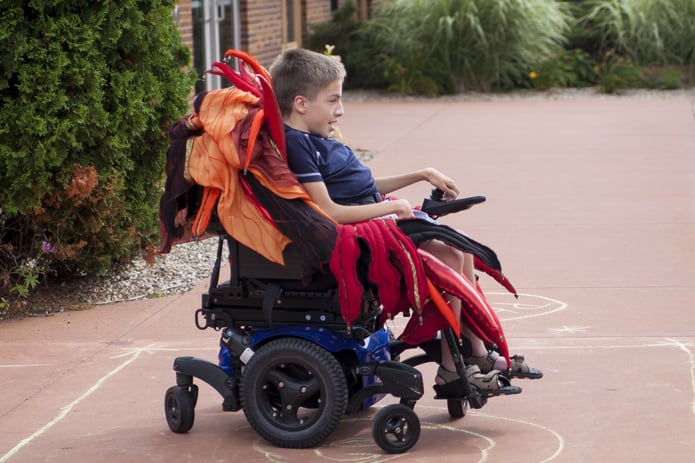 Because of my sponsorship, I can offer a tax-deductible way for my donors to help make Opulent Mobility possible, and the donors feel confident that their money is going to a reliable place. It's a win-win situation. So far, I've been able to attract private donors and a corporate sponsor, Mobility Works in Pasadena. These donations funded the 2017 and 2018 exhibits. Having the sponsorship also helped convince more artists to submit their work, because they felt comfortable in knowing Opulent Mobility wasn't a fly-by-night organization. This in turn brought in more artist fees.
Sharing the link to my sponsorship profile page helped make my proposals and submissions to art magazines, online interviews, and disability podcasts stand out. I was able to get more public awareness of Opulent Mobility, which should increase submissions, opportunities, and donations in the years to come. When more people are aware of the project, it has a better chance to grow.
What specific Fractured Atlas services or programs have you used?
One of the challenges in Los Angeles is finding affordable spaces that are wheelchair accessible. SpaceFinder helped me find an affordable and accessible venue for the "OM 2018" exhibit. I also use the donation, fund release, and reporting tools to manage my project's funds, and the expert help section is really useful for my questions.
Why do you think artists and organizations should become members of Fractured Atlas?
Fractured Atlas is invaluable for getting artistic endeavors up and running in a serious way. Being sponsored means you can apply for grants you can't get as an individual artist. If you're not yet ready to take the plunge and become a non-profit, sponsorship is a great way to get your project up and running. It also prepares you ready for the accounting practices you'll need if you do decide to go for the 501(c)(3) status.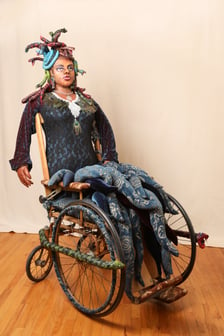 What has been one of your biggest challenges as an artist or for your arts project and how did you push through it?
Persistence, flexibility, and a willingness to learn are my biggest tools for getting past project challenges. One of my biggest challenges with Opulent Mobility was finding the very first gallery to share the work. It is remarkably tough finding affordable wheelchair accessible galleries in Los Angeles. When I found the Bell Arts Factory in Ventura, I was delighted at how accessible it was. Unfortunately, the people running the space were not answering my calls. I set up a schedule and called and emailed them once a month for a full year, and also made several visits to the space. Finally, I got a meeting with the director, and it turned out that he was frustrated by all the hoops he had to jump through to make the space accessible. He warmed up to the idea after we met, though, and finally allowed me to use the community room for a weekend exhibit. That started the ball rolling for Opulent Mobility to grow.
Do you have any upcoming events that people should know about?
Opulent Mobility 2019 is now open for submissions. I invite artists to share their work that re-imagines disability, mobility, and access as opulent and powerful. The deadline is June 30, 2019 at 5 PM PST. Go to https://www.opulentmobility.com/submit-artwork.html for full details. This year, the exhibit will be hosted at Arts Unbound's Dora Stern Gallery in New Jersey. Next year, Opulent Mobility will partner with UCPLA's Washington Reid Gallery in Culver City. In addition to the exhibit and a disability storytelling event, there will be workshops on decorating disability devices.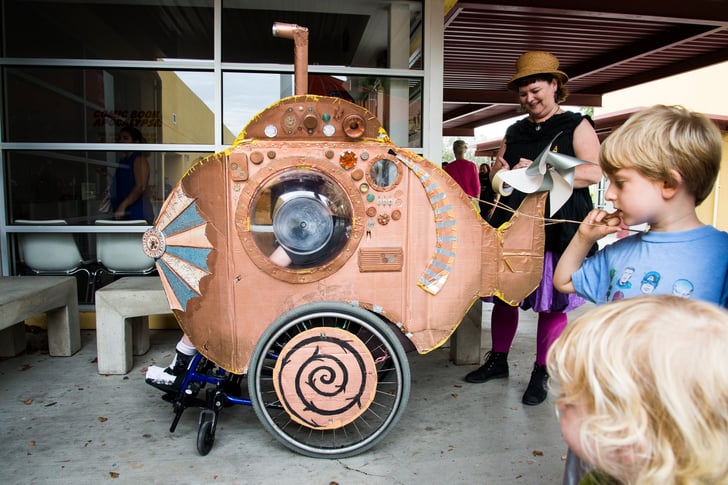 What is your biggest accomplishment as a result of being a Fractured Atlas member?
The biggest accomplishment so far with Fractured Atlas, apart from the ability to accept donations, was finding a wheelchair accessible and easy-to-maneuver venue for OM 2018. Since Opulent Mobility specifically deals with disability and several of my artists are wheelchair users, wheelchair access is crucial. The Opulent Mobility 2018 exhibit at Thymele Arts helped give this project visibility and credibility with artists, gallerists, and disability arts professionals. This was the boost needed to help Opulent Mobility grow to its next level.
I've said it before, but I can't emphasize this enough. It is such a challenge to find accessible spaces in Los Angeles. A space that not only was accessible, but had nearby parking, elevator access to both the parking lot and the upstairs gallery, and a wheelchair accessible bathroom at a price I could afford was a joy to find. John Henningson at Thymele Arts was a delight to work with, too. This space won the hearts (and wheels) of the wheelchair and walker using storytellers, artists, and audience members, and made a big difference in the show's impact.
You can follow and learn more about Opulent Mobility at www.opulentmobility.com; on Facebook and Instagram @opulentmobility; and on Twitter at @alaurabrody.
Fractured Atlas on Social: Instagram | Tumblr | Twitter | Facebook
More posts by Molaundo Jones
About Molaundo Jones
Molaundo Jones is a visual artist, entrepreneur, and arts adminstrator. As Social Media Specialist, he creates strategies and content for social media marketing and works with our members to develop a comprehensive calendar of events. Molaundo is a New York native, earned his MFA in Fine Arts at the School of Visual Arts, and BA in Marketing at Morehouse College. He is founder of The Clever Agency, a communications consultancy and develops professional development programs for Queens Council on the Arts. He has also worked with the New York Foundation on the Arts' Immigrant Artist Mentoring Program and Artist as Entrepreneur Bootcamp and has served as a grant panelist for Bryant Park Corporation, Brooklyn Arts Council, and the Museum of Art and Design.