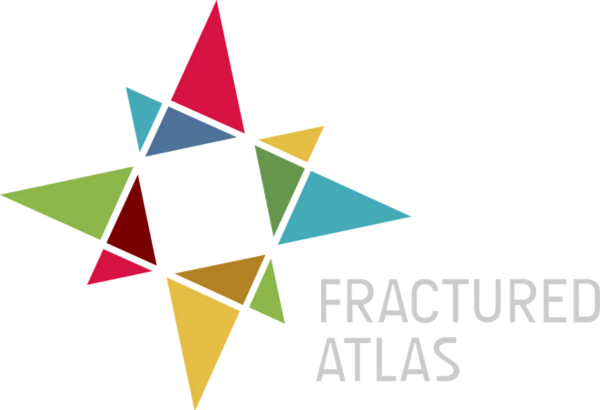 Post by Fractured Atlas
Eliminating Legal Barriers to Artistic Expression: Q&A with Adam Holofcener of Maryland Volunteer…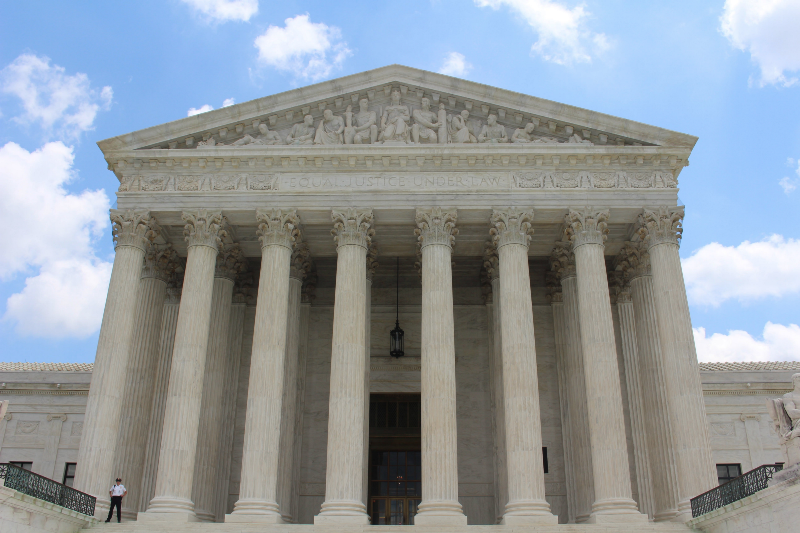 The Robert W. Deutsch Foundation, which generously makes my Arts & Technology Policy fellowship possible, recently connected me with an organization that shares the Fractured Atlas mission to eliminate barriers to artistic expression. Maryland Volunteer Lawyers for the Arts — or MdVLA for short — protects the legal rights of Maryland-based artists through pro bono legal referrals and education. Adam Holofcener, MdVLA's executive director, has a background in policy work and graciously agreed to answer a few of my questions. You'll find our conversation, which has been lightly edited for the sake of brevity, below.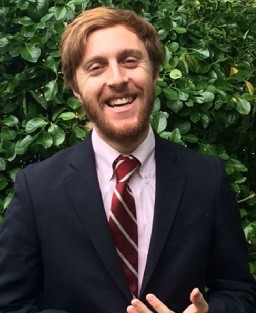 You identify yourself as a musician first and a lawyer second. What motivated your decision to attend law school, and how did your background in the arts come into play inside and outside of the law classroom?
Funny story. About ten years ago, my musical practice started to skew toward experimental efforts that utilized the appropriated digital samples of others. I felt very strongly that creators should be able to interact with the sounds that almost force themselves upon each of us in our media soaked world. However, I started to realize that neither I nor any of my compatriots making noise in the DIY spots around Brooklyn were discoursing about or even aware of the copyright implications to our work. This led me to start reading Lawrence Lessig and I was bit by the free culture bug. Around this same time I was working for an arts education non-profit and musing about what kind of grad program I might try to enter. Law school made sense because it allowed me to nerd out on copyright and gain very valuable skill sets that I could bring back to the arts community.
My creative thinking was a boon in the law school environment.
When I got to law school, I knew nothing about anything legal other than what progressive thinkers thought about copyright and IP. I was concerned that my classmates were all going to be ambulance chasing capitalists. That turned out to not totally be the case, but the social dynamic had a middle school vibe and I was back in the weirdo/artist category. My creative thinking was a boon in the law school environment. Also, it was helpful to educate others as to the realities of making artistic work. While in a copyright class, I did have the experience of getting to respond to a non-artist who stated that no one should infringe because they should just "use some other notes." The creative process is very difficult for those to fathom who have not participated in it before.
Prior to your time at MdVLA, you were involved in policy and advocacy efforts with our friends at the Future of Music Coalition. Can you shed light on some of the work you did on issues that pertained to the arts community?
I walked into Future of Music Coalition on the day that the Protect IP Act (PIPA) dropped and my first assignment was to analyze the legislation. I wrote comments to the FCC on net neutrality, testified at the Copyright Office regarding the idea of a Copyright Small Claims Court, and wrote FMC's guide on Termination of Transfer. I even looked into how the privacy policies for mobile applications had an effect on musicians' businesses and lives. A lot of these issues are not on-the-tip-of-your-tongue type issues that the workaday musician ever thinks about; however, all of these issues have intense consequences and ramifications for musicians and other creators. Our job was to boil down and explain the importance of these wonky policy topics to musicians of all types. If you go watch some reruns of C-SPAN from the early days of the net neutrality conversation you can see how difficult our job was most of the time.
What surprised you most, pleasantly or unpleasantly, about the state of the arts on Capitol Hill?
Capitol Hill operates primarily on lobbies. Each community has its own lobby. A lobby does as well as its war chest allows. There is an extremely limited lobby for free expression and the independent artist. The organizations that are working in these areas are incredibly effective given their lack of resources. It isn't their fault, there just isn't an easy way to pool or aggregate the money that flows from those areas.
It is important that artists continue to do their part to organize around legislative issues at the federal level.
We found ourselves having to fight against the whims of those lobbies professing to speak the wishes of the cultural community, like the MPAA and RIAA. Those entities do not have artists' best interests at heart and yet they have the loudest voices (and most money). As an active musician and artist, I get it. There is barely enough time to make work, make rent, and live life without having to keep C-SPAN on in the background all the time (I love C-SPAN, FYI). But, it is important that artists continue to do their part to organize around legislative issues at the federal level.
There are over 1,100 Fractured Atlas members in the DMV area, nearly 650 of whom are based in Maryland. Can you give us a sense of the relationship between local artists and the elected officials who represent them? Are there any examples of effective advocacy for arts-related legislation that has led to positive community change?
One of the most interesting and heartening arts-advocacy efforts that I have ever seen, and which is still ongoing, is Citizen Artist Baltimore (CAB), a nonpartisan advocacy effort helping to mobilize thousands of voters within Baltimore City's creative communities. CAB started in advance of the recent primary election held in Baltimore this past April. Our primary included candidates at every level of government. We have a mayor who is not running for re-election and what was an extremely crowded field for city council seats. CAB wanted to mobilize the arts community as a voting block. In Baltimore, we routinely have a turn out at the primary of around 11%. The primary is usually a proxy for the general because of the overwhelming majority of registered democrats in the city. If you can show, as CAB did, that the arts community brings together and mobilizes thousands of artists who are actually going to cast a vote, you immediately have power. CAB did this and the arts community is gaining political power in a way that I haven't seen before. There was even an arts community specific mayoral forum that was attended by thousands of people. I know this isn't a specific policy issue, but I think this is a key first step for getting any policy issue handled in a way that benefits the arts community.
What policy issue, either in Maryland or at the national level, do you think the arts community should monitor and advocate most urgently over the next few months and years?
In Baltimore, I have become somewhat consumed by the Tax Incremental Financing (TIF) being sought to help Under Armour's CEO Kevin Plank redevelop Port Covington in the south part of the city. I wrote a recent piece in the Baltimore City Paper on my idea for how Baltimoreans should mobilize to have the TIF benefit them. How cities get developed or re-developed is extremely important and usually affects artists' jobs, housing, cost of living, and more. And there are the questions of equity, gentrification, systemic racism and other issues that artists care about deeply. To me, issues like the TIF epitomize how real policy gets done, a lot of back room brokering, complicated financial vehicles, and taxpayer dollars that are, for all intents and purposes, put into place before the community, let alone the arts community, even knows about it. I want artists to get hip to the system of policy, in even the most modest way, so that they can attempt to engage or act in ways that do not demand they merely acquiesce.

You can follow Courtney on Twitter @cduffy90 and Maryland Volunteer Lawyers for the Arts @MarylandVLA.
More posts by Fractured Atlas
About Fractured Atlas
Fractured Atlas is a nonprofit organization that helps over 1.2 million artists of all stripes with the business aspects of their work.