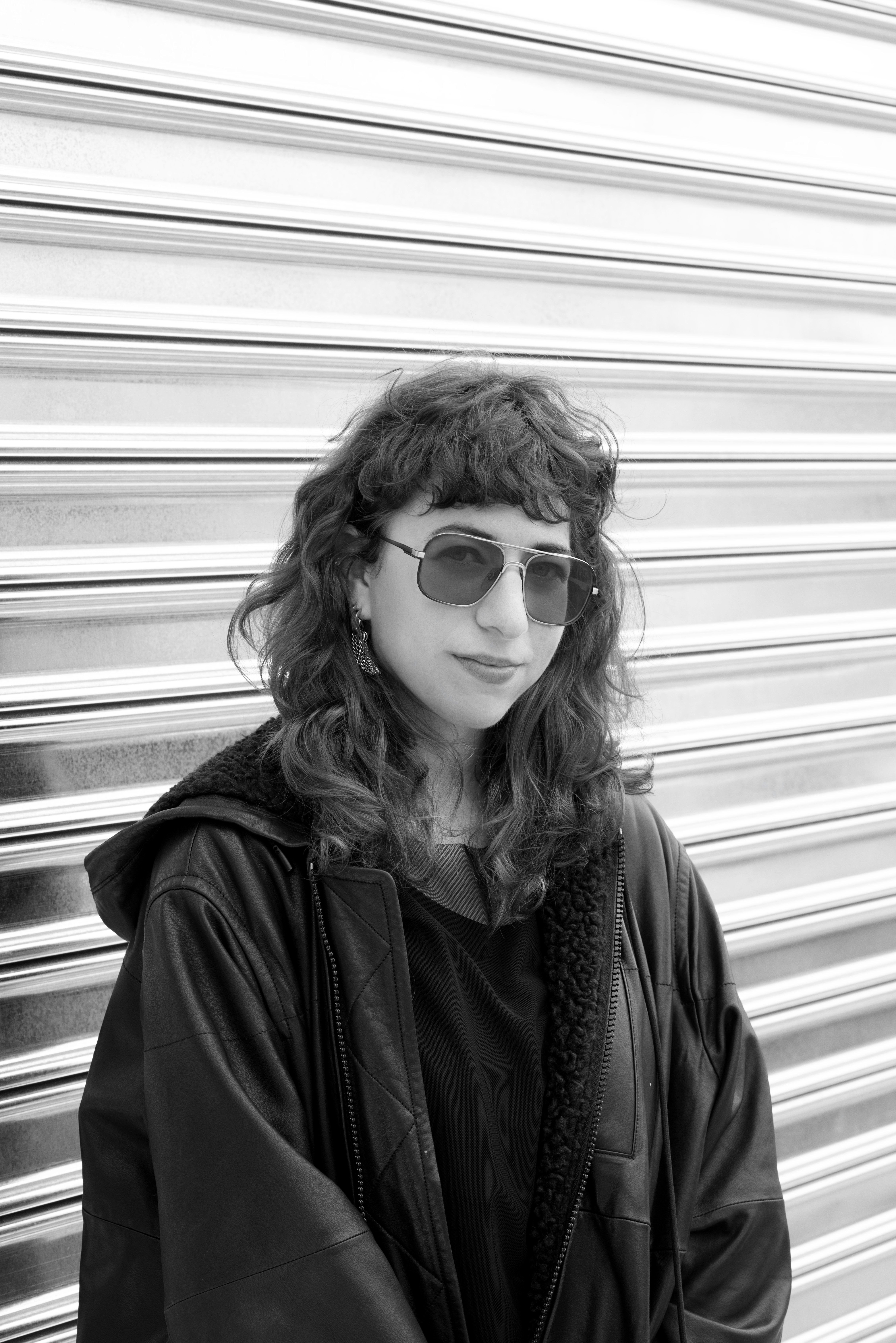 Post by Nina Berman
Best Ticketing Apps for Artists
As an artist or an arts organization, you are likely inviting people to events, whether physical or virtual. You want people to attend your play, artist talk, workshop, or screening. In order to sell or distribute tickets (or even register RSVPs) ahead of time, you need a ticketing app.
Ticketing apps let your audience buy tickets or reserve a seat ahead of time and maybe sync the event in their calendar. As an artist, selling tickets ahead of time using an app will give you a good idea of how many people you can expect to attend, whether or not you expect to break even, how much wine to buy for the reception, and how many chairs to rent. It can also give you a list of people who are interested in your work that you can contact when you have other upcoming shows or news that they would be interested in.
When picking a ticketing platform, you'll want to consider ease of use, integrations with other services you use (for example, payment services like PayPal or Stripe), pricing, and any additional features they offer.
Here are some of the ticketing apps that we suggest for artists and creatives.
Started by co-owner of beloved Brooklyn DIY venue Silent Barn, Withfriends is specifically designed with artists and DIY creatives in mind.
Using Withfriends, you can sell tickets to your events through an Eventbrite integration. But, unlike just selling tickets through Eventbrite or another ticketing platform, Withfriends incentivizes your audience to become sustaining members. Once someone has purchased a ticket or RSVP'd to an event through Withfriends, they are asked if they want to become a sustaining member of the space or the project that they just bought a ticket through. You can decide different levels of sustaining membership to offer, plus any discounts or perks you want to give. Withfriends links up with Shopify and provides other retail features, as well as integrations with virtual meeting platforms like Zoom.
Withfriends doesn't take a cut of tickets sold. Instead, they take 10% of recurring membership revenue, and split a percentage of the ticket payment processing fee with the organizer.
Yapsody offers artists and creators flexible ticketing options, which might be particularly useful for theaters, dance companies, and other performers. You can sell tickets as general admission or reserved seating, create different price tiers for different seating sections, and charge different prices for different kinds of people (for example, student pricing).
For general admission tickets, Yapsody charges a fee of $0.59 + $1.75% of every ticket sold. Reserved seating is a bit more expensive - $0.98 + 2.49% of every ticket sold. You can also choose to pass on these fees to your audience instead of paying it yourself. While this might make things more affordable for you, you'll have to determine how your audience will respond to added fees.
Yapsody also offers discounted rates for organizers and individuals who sell a lot of tickets through their platform. So, the more active and successful you are, the less you'll end up paying. Yapsody is free for the first 50 tickets sold, and offers a 50% rebate for nonprofits.
ThunderTix is a robust platform for selling tickets, although unlike other platforms it charges a monthly fee to use it. You can rent or purchase ticket scanners, offer coupons and promo codes, sell season tickets, and connect to an internal Customer Relationship Manager (CRM). ThunderTix lets you choose whether to take on ticket fees or pass them along to your audience. They even provide a Pay What You Can ticket option.

ThunderTix charges a monthly fee, starting at $65/month. At that level, you'll pay $0.65 per ticket, and a 2.5% fee for any donations you receive. If you need more advanced features like reserved seating or concession sales, monthly fees start at $95/month, with $0.79 per ticket. But you'll only have to pay a 1.5% for any donations received. If you have a short season or only a few events every year, you can put your account on the Maintenance plan for $10/month, collecting donations and selling gift cards. Then, when you're ready for another event, you can quickly reactivate your site.
Ticketstripe has been around for over 15 years and provides its users with a lot of flexibility and reporting, but with relatively high fees, compared to the other services listed here. Ticketstripe prides itself on making fast deposits so that you, the organizer, can access ticket sales quickly. PaypPal payments are instantly available, and they do daily deposits with Stripe.
The service fee is 2.5% + $0.99 on every ticket sold and the credit card processing fee is 2.9% + $0.30. They offer discounted pricing for nonprofits. Fees default to being paid by your audience, however you have the option to absorb those fees yourself if you don't want to risk the frustration with ticket prices rising unexpectedly due to fees. If your event is free, though, Ticketstripe is free to use and without fees for your audience.
Ticketstripe lets you choose unlimited ticket types and gives you access to robust reporting so you can learn more about who your audience is and how you are engaging with them. It notes that their event pages are SEO optimized and mobile-responsive. Plus, it has an Organizer app to help you check in audience members when arrive at your door.
Most people in your audience are likely familiar with Eventbrite, which is a very commonly used ticketing service. It integrates with other platforms, including Facebook, which makes it easy to share a ticketed event.
If your event is free, but you still want to collect tickets as RSVPs, Eventbrite is free to use. Otherwise, they take a percentage of the ticket sales plus a processing fee. The percentage that Eventbrite takes and the processing fee depend on what services you need. The Essentials Plan takes 2% and $0.79 for every ticket sold but gives you fewer options (for example, you can't set multiple pricing tiers). The Professional Plan takes 3.5% and $1.59 per ticket, but lets you set multiple ticketing levels and receive detailed analytics. Plus, if you need it, you can rent equipment like a ticket scanner or credit card reader.
Designed specifically for choruses, Chorus Connection does more than just sell tickets. You can use it to manage your chorus's schedule and upload music, collect dues from members, and, of course, sell tickets.
They promise weekly payouts, so you won't have to wait long until money from tickets sold is in your bank account.

Their ticket fees are 2.5% + $1 per ticket and credit card processing fees are 2.9% + $0.30 per ticket. You can decide if you want to take on that cost yourself or pass it on to your audience when you create an event in Chorus Connection.

Chorus Connection is free to use for up to ten users. So, if you want to use it just for business admin or if you have a very small chorus, it might be entirely free. But if you want to use it as a portal for chorus members for scheduling or keeping music, pricing starts at $24/month plus a $50 set up fee for up to 25 users.
We recommend that artists provide an option for people to pay at the door or an event, or to provide cash or mobile alternatives. Providing alternative options means that your event is more accessible for people who don't have access to a debit card or a computer. Plus, it's easier for someone to dig out some money from their wallet or send you money via Venmo if they decide on the spot to attend your event.
However using cash or taking money via an app like Venmo or Cash App might make things a bit tricky if you have to account for all tickets sold (for example, when reporting on revenue to a fiscal sponsor like Fractured Atlas). It's also challenging to register RSVPs for free events using only cash or payment apps. Finally, using cash or payment apps don't provide you with email addresses which makes following up after with your audience challenging.
---
Fractured Atlas wants artists to have access to and information about the best tools to help you create your work, find your audience, and keep then keep making your work for that engaged audience. Finding the right ticketing platform can help you cut down on administrative tasks, like manually typing in every email address from a physical sign-up sheet after collecting cash payments. It can make your audience's experience smoother, and give you better ways to connect with them in the future.
One tool that we recommend artists check out to better engage their audience and donor is a CRM.
More posts by Nina Berman
About Nina Berman
Nina Berman is an arts industry worker and ceramicist based in New York City, currently working as Associate Director, Communications and Content at Fractured Atlas. She holds an MA in English from Loyola University Chicago. At Fractured Atlas, she shares tips and strategies for navigating the art world, interviews artists, and writes about creating a more equitable arts ecosystem. Before joining Fractured Atlas, she covered the book publishing industry for an audience of publishers at NetGalley. When she's not writing, she's making ceramics at Centerpoint Ceramics in Brooklyn.