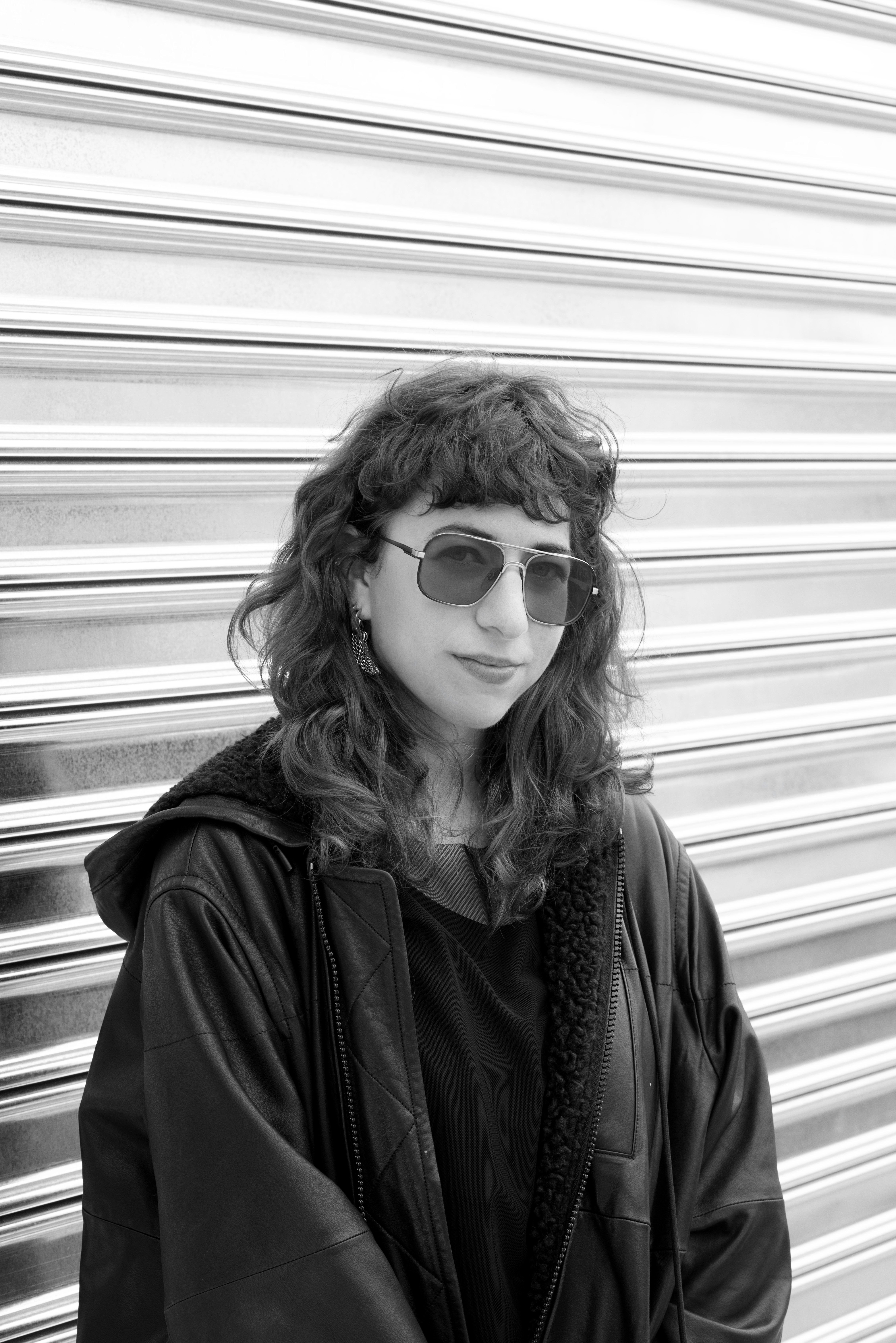 Post by Nina Berman
The Artist Co-op: Meeting Their Creative Community's Needs Virtually
Since 2017, Fractured Atlas member The Artist Co-op has sought to provide creatives with an affordable coworking and community-building space specifically for them. Located in midtown Manhattan, members and guests can access desks, rehearsal space, and events at multiple membership tiers.
Or, at least, ordinarily they could.
Like many other businesses, The Artist Co-op (TAC) has had to shut its physical doors. But that doesn't mean that they aren't still providing resources and programming for their community of actors, writers, musicians, dancers, lighting designers, and more.
TAC has transitioned their work online, as many creative organizations have done. At first, they just put all of the same programming online for their members that they would have held in their physical space. But after hearing from those members, they found that they were looking for something a bit different.
In advance of their Member Appreciation Day on May 15, TAC Community Manager Sergio M. Vaccaro shares how they have responded to COVID-19, social distancing, and how they are creating programming specifically designed to meet their community's needs right now.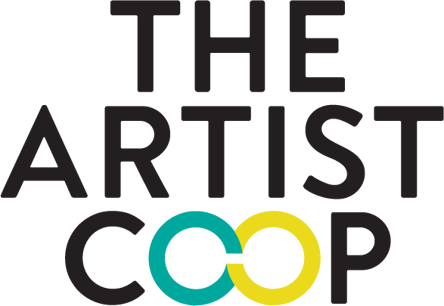 What principles have guided TAC's responses to COVID-19? What has been most important to you as an organization?
Our mission has always put community first. We wanted to not just be a space for artists, but a home for them too. That was the biggest guiding principle in how we were going to make our decisions once this crisis struck. We knew that we would be without a space for an indeterminate amount of time and therefore needed to put all of our effort into keeping our community active, engaged, supported, and growing. In a time like this, when total isolation is the most considerate decision you can make for your community, it is very easy to feel hopeless and alone. We as artists ourselves struggled with those same sentiments, so we set out to create virtual content and programming through which those unsatisfactory feelings could be mitigated. But aside from coming up with all things new, we wanted to find ways to take the programming that has already been working for the Co-op and make it virtual.
How have you transitioned your programming and offerings? How has that evolved over time?
At first we took what we were already doing and brought it online. These were events, series, and programs that already had great engagement. Then we began adding what we thought would be good for the community based on what we were seeing from other organizations so that we had something consistent to offer our members, but as we transitioned deeper, we began to focus more on what our members actually needed. We generated a survey and sent it out to all of our virtual members to gauge what they were looking for, not just in their programming, but also socially and emotionally.
Tell us about the virtual membership model and how you arrived at it.
Our virtual membership model was developed out of a need to maintain our community. Before its introduction, we began with a virtual check in that was available to any of our members who wished to join via our newly acquired Zoom account. This was a way for everyone to stay connected through the current crisis. We then quickly entertained the idea of taking our Cold Read Series virtual with the help of its organizer Steph Mitchell, a member of the Co-op. As the shift to virtual grew across the board, we decided that we were going to create a reduced price plan called a Virtual Coworker, add any remaining member who paid their monthly dues simply to support our mission, and offer content and programming that they wanted and needed.
What is it that your members want and need from you right now and how are you hearing that input from them?
After we established our Virtual Coworker membership and transitioned our members into it, we began hearing a lot about other companies and organizations that some of our members were part of, who appeared to be making virtual content in order to stay relevant as opposed to satisfying a need. TAC wanted to ensure we weren't on the same path, so we generated a survey and sent it out to any current member. The survey set out to find which programming was or wasn't currently working, which programming members would like to see added, what content members were consuming around the web, and what they are in need of on an emotional level. [We found that] our members want community, motivation and hope.
What does a virtual community mean to you? What are the unique opportunities or challenges of building and maintaining a community without access to a physical space?
A virtual community is one in which communication, engagement and activity is ceaseless and constantly reshaping in light of limitations. Our community has banded together in ways we could have never imagined, making us almost feel closer than we had before because we all share this common denominator and we're all working to find ways to get through it. We have an advantage in that a lot of our members wanted to stay on with us virtually, but a challenge I anticipate facing is really getting to know any new members without meeting them physically. So much is communicated through body language and physical energy that can't always be felt through a screen, but it will simply require us to focus on more one-on-one time with new members and put more emphasis on our Community Check-ins.
Describe the virtual coworking sprints. Why did you start doing them, what do they consist of, and what benefit do they give to your members?
[Our founder] Rachel had learned about the Pomodoro Technique [also used by Fractured Atlas External Relations Associate Sophia Park] some months back, before this all happened. She wanted to find a way to incorporate it into the physical work space at the Co-op where members could join in on a week day and do these sprints with TAC staff. Other things came up and this idea fell to the back burner. But after we went virtual, one of Rachel's first ideas was to try to incorporate the Pomodoro Technique through the screen.
So we set up a calendar of two sessions per day, one morning and one afternoon, invited our virtual members and tried out an abridged version of the technique in which we chat for 10 minutes, sprint for 30, recap for 10, then sprint for another 30. Through our survey and verbal feedback, we came to find that the sprints provided accountability and motivation, which were two things our members were really looking for. They wanted something to either wake up to, or finish their afternoon with. A lot of members, most freelancers, said that time felt irrelevant now that their work dropped off but there were still things that they could be getting done. Our sprints have encouraged them to pick those things back up.
How do you think this period of social isolation will change TAC once you can reopen?
I think many of us, for a period of time after the city re-opens, will be apprehensive about social spaces, but with that said, I also think people through this period of isolation have been reminded of the necessity of social interaction. It will be a slow start, and we will have to adapt to new rules and guidelines for running our space with everyone's best interests in mind, but the drive to create and be part of a community of makers is still alive and well. Theaters will eventually re-open, shows that are being written now will find their stage, people will get back to filling the seats, and the Co-op will do whatever it can to be there as the safe and brave space so many of those people called their artistic home.
Tell us about the Virtual Member Appreciation Day - what had you originally planned and how have you shifted it to virtual?
The Member Appreciation Day was set for May 15th, TACs 3rd birthday. We wanted to give back to all of those who stayed with us from day one, and those who planned to be with us for years to come. Originally we wanted to start the day off with a boozy brunch cooked by TAC staff, then a Break The Rules session where members could do anything but work, followed by a Gaming Happy Hour where members could play board games and Steam games over cocktails. We were also prepping TAC mugs and personal cards to hand out to all the members who came. Now, we've shifted this to the virtual platform, which will happen on the same day, May 15th and will include a Zoom Happy Hour, Virtual Dance Party and JackBox games. We'll give a shout out to all our 3 year members and distribute gift cards to Grubhub and Seamless. It won't be exactly what we had originally wanted, but it will still serve our original purpose, and that's to show our members the love and appreciation we have for them.
---
You can follow The Artist Co-op on Instagram, Facebook, and Twitter, as well as on their website. You can also support their 3rd birthday fundraiser.
For more about how artist organizations and collectives are learning what their community needs, check out our interview with the collective behind the viral Google Doc turned website, COVID-19 Freelance Artist Resource.
More posts by Nina Berman
About Nina Berman
Nina Berman is an arts industry worker and ceramicist based in New York City, currently working as Associate Director, Communications and Content at Fractured Atlas. She holds an MA in English from Loyola University Chicago. At Fractured Atlas, she shares tips and strategies for navigating the art world, interviews artists, and writes about creating a more equitable arts ecosystem. Before joining Fractured Atlas, she covered the book publishing industry for an audience of publishers at NetGalley. When she's not writing, she's making ceramics at Centerpoint Ceramics in Brooklyn.