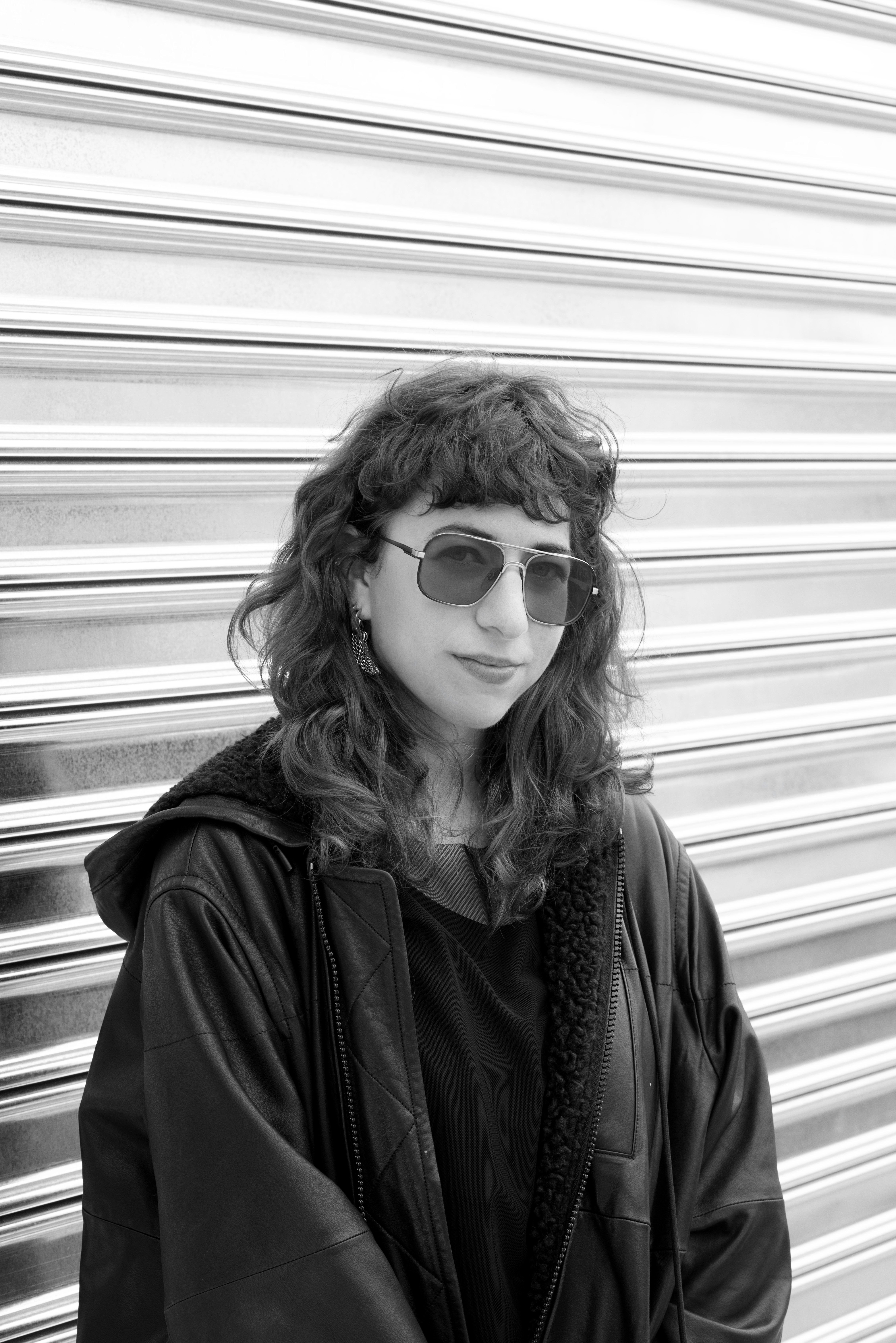 Post by Nina Berman
Upcoming Grant Deadlines and Opportunities (09/08/20)
Every month, Fractured Atlas provides a list of upcoming grant opportunities for artists and arts-based projects so that you can discover more opportunities to get financial support for your work. As a fiscal sponsor of 4000+ artistic projects, we provide access to grants for artists in every discipline.
If you are new to grant-seeking, check out our introduction to grants and our grants webinars. If you're not already fiscally-sponsored, fiscal sponsorship can give you access to a wider pool of grant opportunities. Learn more about our fiscal sponsorship program here. If you are fiscally-sponsored, be sure to review our grant application process as you apply for these grants or any others.
Here are the upcoming opportunities for October 2020:
---

Pioneer Works is accepting applications for several residencies. The Visual Arts Studio Residency is a six-month-long program that offers visual artists sunny, glass-enclosed public-facing studios; bimonthly studio visits with curators, writers, gallerists, and collectors; access to their facilities; and participation in their monthly Second Sundays open studio. The one-month Music Residency program provides a stand-alone and sound-isolated studio space that offers a range of resources for musicians and sound artists, from microphones and backline to fabrication and construction tools. All Music Residents will have the support of the Director of Music, as well as the option to work with Pioneer Works's in-house technical staff for training or production assistance. The three-month Tech Residency program invites artists and technologists to imagine new modalities for creative expression through experiments in emerging technologies, including mixed reality, robotics, and AI. While developing projects in their labs, tech residents have access to one-on-one consultations with experienced software and hardware engineers; desk space; cutting edge equipment such as 3D printers and scanners, a laser cutter, and virtual reality headsets; and participation in the monthly Second Sundays open studios.
Geographic Focus
New York City, NY
Deadline
September 30, 2020
---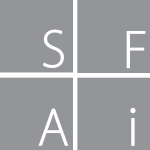 The Santa Fe Art Institute is accepting applications for the HARPO Foundation Emerging Artist Fellowship Residency. This award, established in 2013, seeks to provide an emerging visual artist with strong artistic ability and an evolving practice, the space and time to explore ideas and start new projects in a residency context at a pivotal moment in their professional development.
This fellowship is open to international applicants who are self-defined under-recognized visual artists over the age of 25 and not enrolled in a degree program at the time of the application deadline. Painting, illustration, sculpture, photography, and printmaking are accepted. Creative writing, dance, theater, film, digital/new media, performance art, and site-specific installation art fall outside the purview of the HARPO Foundation. However, a proposal with an interdisciplinary approach may be considered as long as it has a strong visual art component.
Geographic Focus
Global
Deadline
October 1, 2020
---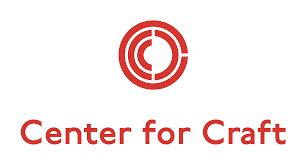 The Center for Craft is accepting applications for grants through the Craft Research Fund. The Craft Research Fund was created to encourage, expand and support scholarly craft research in the United States. Since 2005 the Center annually grants $95,000 to academic researchers, independent scholars, curators, and graduate students writing, revising, and reclaiming the history of craft. They are accepting applications for multiple grants: The Exhibition Grant, The Project Grant, Graduate Grant, and the Futures Fund.
Geographic Focus
United States
Deadline
October 1, 2020
---

Mid Atlantic Arts Foundation is accepting applications for the USArtists International program. USAI supports performances by U.S. artists at impactful international festivals and performing arts marketplaces outside the United States and its territories. The program supports the engagements of exemplary solo artists and ensembles across all performing arts disciplines including dance, music, theater, multidisciplinary work, and folk or traditional arts. It is designed to support engagements that develop and expand both the careers and artistic goals of U.S. performers by providing connections with presenters, curators, and fellow artists; and to promote justice in the arts community by elevating the diverse voices contributing to the vibrant array of creative expression in the United States. Applicants must be a dance, music,or theater ensemble or individual artist, that work at a professional level and currently reside in the United States or its territories. They must be invited to perform at an impactful international festival or performing arts market.
Geographic Focus
United States
Deadline
October 1, 2020
---

The Writers Boot Camp is accepting applications for the African American Perspectives fellowship, designed specifically to support African American filmmakers and writers. Writers who apply need to self-identify as African American, along with proposed stories depicting African American principal characters and experiences.
The top three winners will receive the Basic Training conducted by Writers Boot Camp founder Jeffrey Gordon, who created the same process more than 30 years ago that 10,000 writers and filmmakers have experienced. You don't have to live in LA to participate since the session is supported via teleconference. The 12-week process imparts comprehensive fundamentals while you write. You'll take an idea–feature film, TV pilot (or book or novel)–from a single sentence to a first draft in seven weeks–and then complete two rewrites in the remaining five weeks. The only requirement is the commitment of 10 hours for writing and exercises weekly.
Writers Boot Camp will provide a free "Hitch Read" of any existing script to 25 applicants as an additional benefit of the free application. A Hitch Read is a uniquely designed script evaluation to highlight conceptual and page hitches and identify priority rewriting before making formal industry submissions.

Geographic Focus
United States
Deadline
October 2, 2020
---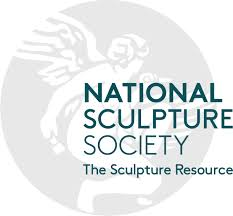 The National Sculpture Society is accepting applications for several grants. The Stanley Bleifeld Memorial Grant is a prize of $5,000 awarded annually to a sculptor who has demonstrated outstanding ability as a sculptor and who has created a body of work inspired by nature which includes works of sculpture in bas-relief and in the round. The Alex J. Ettl Grant is a prize of $5,000 awarded to a figurative or realist sculptor who has demonstrated a commitment to sculpting and outstanding ability in their body of work. The Marilyn Newmark Memorial Grant is a $5,000 prize for a sculptor, specializing in animal sculpture, who has demonstrated a commitment to sculpting and outstanding ability in their body of work. These grants are for a mature body of work; sculpture created in a workshop or instructional settings should not be submitted.
Geographic Focus
United States
Deadline
October 5, 2020
---

Black Bay Area theater artists are fundraising to support a system of financial support for Black theaters across the country, one that is independent of white institutions and allows our theaters to expand, own space and invest in training and cultivating the next generation of Black artists, playwrights, designers, stage managers, crew members, administrators, directors, and producers.
Their GoFundMe campaign, Fund Black Theater in the US was established to raise funds to support these purposes. Their goal is to raise $1 million. You can fill out the brief funding application here.
Geographic Focus
United States
Deadline
October 9, 2020
---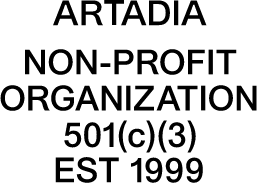 Artadia is accepting applications for the next round of Artadia Awards. The Artadia Awards provide exposure, financial support, and critical validation to artists. The awards are unrestricted, allowing artists to use the funds in any way they choose. Each year, an open-call application is made available in each of the six active partner cities for any artist who has lived within that city for a minimum of two years and is not currently enrolled in art school.
Supporting artists equitably is a critical part of the Artadia Award process: they consider the unique populations of each community and are proud to reflect our country's diversity with an Awardee pool that is over 50 percent female and over 40 percent persons of color. Awardees receive a dedicated webpage on Artadia's online Artist Registry; studio visits with renowned curators and collectors; and regular dialogue with Artadia's staff members, who offer guidance and facilitate valuable connections. The application process is open to all visual artists who are not currently enrolled in an art-related degree program or long-term residency, nor planning to attend an art-related degree program or long-term residency in the coming year.
Geographic Focus
Atlanta, GA
Deadline
October 15, 2020
---

In order to provide fair compensation to artists, Artist Grant funds the efforts of artists to continue their important work and contributions to society. They provide a grant of $500 to one artist every quarter, as well as $100 to the second and third place runners-up. Runners-up may apply again in a future grant cycle. Their volunteer team serves as the grant selection jury and do not require proposals or any indication of how you will use the funds.
They invite visual artists 18 and older from anywhere in the world to apply. Visual artists working in any media may apply: painting, drawing, printmaking, photography, sculpture (of any type of material), ceramics, mixed/multiple media, installation, and other new or alternative media. Unfortunately, they cannot accept submissions for film/video, music, theatre, or dance.
Geographic Focus
Global
Deadline
October 15, 2020
---

The Bronx Council on the Arts (BCA) offers funding to support community-centered arts and culture projects and to recognize outstanding local artists. Applications are accepted from individual artists, artist collectives, and nonprofit arts and community organizations for projects in a wide variety of disciplines, including dance, film/video/media, folk arts, interdisciplinary arts, literary arts, multi-disciplinary projects, music, opera, theater, visual arts/crafts, and others. Emerging and pre-professional artists, women, the disabled, artists of color, members of the LGBTQ community and other under-represented individuals or organizations are encouraged to apply.
New Work supports individual Bronx-based artists through a commissioning grant in the amount of $2,500 for the creation of a new work in a community setting. Projects must engage a segment of the community through a public program, such as an exhibition or performance that is open to the public, and/or the inclusion of community involvement in the development and creative process of the artist's project.
Arts Fund develops Bronx artists and small arts organizations through its support of high-quality arts projects that engage Bronx audiences in a diverse array of artistic works in all disciplines, genres, and styles. Bronx-based individual artists, artist collectives and 501c3 arts organizations with an organizational budget below $100,000 may apply for grants of up to $5,000 that contribute to the cultural life of the borough.
Community Arts supports local arts projects and activities that enable Bronx communities to experience and engage with the performing, literary, media, and visual arts. All projects must be community-based and open to the general public. Local nonprofit organizations may apply directly to this program; individual artists or collectives must apply either through a Bronx-based fiscal sponsor or in partnership with a community-based nonprofit organization based in the Bronx. Grants range from $1000 t0 $5000.
Geographic Focus
Bronx, NY
Deadline
October 16, 2020
---

The Bennett Prize, created in 2018, awards $50,000 to a woman artist to create her own solo exhibition of figurative realist paintings, which will travel the country. In partnership with The Pittsburgh Foundation, the prize will propel the careers of women painters who have not yet realized full professional recognition, empowering new artists and those who have painted for many years. The Prize will expand opportunities for the public, who may not be familiar with figurative realist painting, to learn more about the creative vision of talented women painters in this increasingly popular genre.
The Bennett Prize is open to women fine art painters who are pursuing careers as full-time professional painters. Applicants must work on two-dimensional surfaces not including drawings made with pencil or crayon charcoal, photography, sculpture, installation video or performance art.
Geographic Focus
United States
Deadline
October 16, 2020
---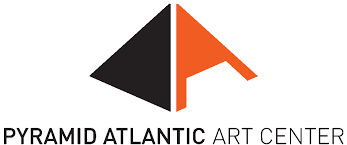 Pyramid Atlantic Art Center is accepting applications for their Denbo Fellowship. This fellowship is designed to offer artists from a range of artistic disciplines an environment conducive to individual and collaborative creative practice, and provides a unique opportunity to complete a new body of work at Pyramid Atlantic Art Center. Selected artists will receive up to one month of access to the printshop, typeshop, paper studio and/or bindery, the key to studios and 24-hour access, ten hours of one-on-one technical assistance, a stipend for travel, materials, and housing, storage space, and standard shop supplies.
Each applicant will be judged on the artistic merit of his/her work, interest and potential in printmaking, paper arts and book arts (or a combination thereof), as well as the quality and clarity of their plan for the residency. Although previous experience in a Pyramid Atlantic discipline may be helpful to a successful applicant, such experience is not necessary or expected. Artists are also asked to give an artist talk during their residency.
Geographic Focus
United States
Deadline
October 18, 2020
---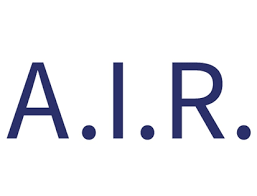 A.I.R. Gallery established the A.I.R. Fellowship Program in 1993 in order to support underrepresented and emerging women and nonbinary artists in New York City. Each year, six artists are awarded a year-long fellowship to develop and exhibit a project at A.I.R. This program encourages artistic experimentation and rigor by providing a space where feminist historical precedence and intergenerational dialogue are at the forefront. Essential to this process is a series of professional development workshops, close collaboration with an A.I.R. artist-mentor, scheduled studio visits through the year—including one with the panelists—and participation in the Unforgettables Reading/Working Group. This fellowship is open to any woman or nonbinary artist who has not had a solo exhibition at a permanent commercial gallery in NYC in the last 10 years. They must reside in or within commuting distance of New York City.
Geographic Focus
New York City, NY
Deadline
October 21, 2020
---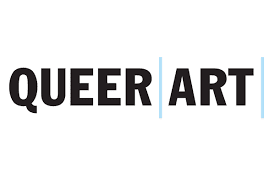 The Barbara Hammer Lesbian Experimental Filmmaking Grant is an annual grant that will be awarded to self-identified lesbians for making visionary moving-image art. Work can be experimental animation, experimental documentary, experimental narrative, cross-genre, or solely experimental. Applicants must be based in the U.S. This grant was established by Barbara Hammer in 2017 to give needed support to moving-image art made by lesbians. The grant is supported directly by funds provided by Hammer's estate and administered through Queer|Art by lesbians for lesbians, with a rotating panel of judges. This year Queer|Art is pleased to announce the grant has increased to $7,000.
Geographic Focus
United States
Deadline
October 31, 2020
---
For more upcoming grant opportunities, subscribe to our weekly newsletter.
More posts by Nina Berman
About Nina Berman
Nina Berman is an arts industry worker and ceramicist based in New York City, currently working as Associate Director, Communications and Content at Fractured Atlas. She holds an MA in English from Loyola University Chicago. At Fractured Atlas, she shares tips and strategies for navigating the art world, interviews artists, and writes about creating a more equitable arts ecosystem. Before joining Fractured Atlas, she covered the book publishing industry for an audience of publishers at NetGalley. When she's not writing, she's making ceramics at Centerpoint Ceramics in Brooklyn.