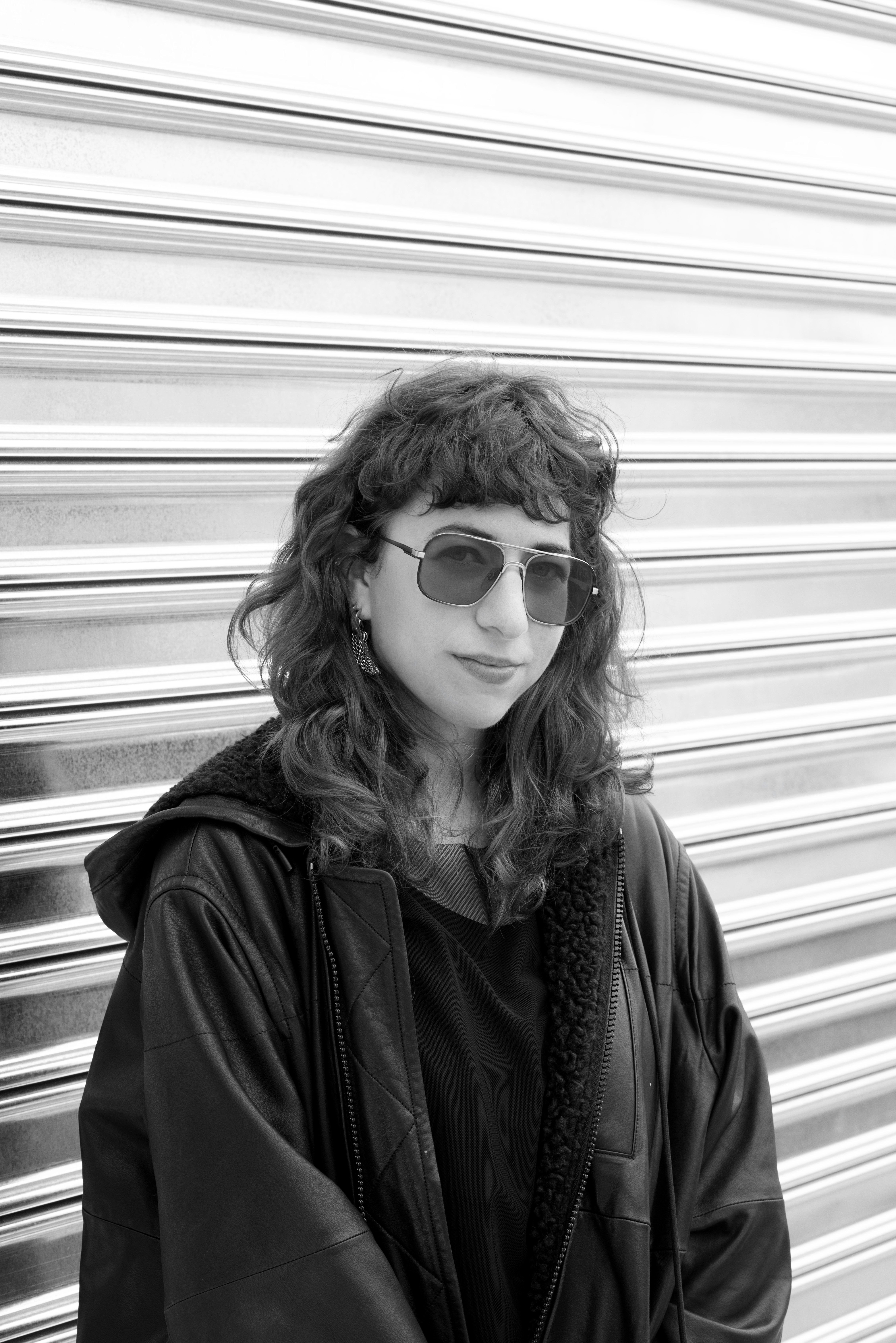 Post by Nina Berman
UP UNTIL NOW Collective: A "Verdant Topiary" of Intimacy, Care, and Accessibility
When artist, activist, ASL interpreter, and former circus artist Brandon Kazen-Maddox arrived in New Hampshire to spend the summer with theater, opera, and film director Kevin Newbury, the pair didn't actually know each other all that well. They met in December 2019 and crossed paths a few times while working and traveling. But once they were both in New Hampshire for the summer, the creative and romantic connection was instant. They felt instant chemistry. As Kevin recalls, "It was just like, 'do you want to spend the rest of our lives together and make work together?"
So far, the answer is yes.
They created UP UNTIL NOW Collective as the container for their creative partnership. With their collaborators, they are dedicated to creating "inclusive, accessible, and equitable working environments." UP UNTIL NOW makes work about intimacy, care, and connection, manifested through the use of dance, video, sign language interpretation, music, and more. Their goal is to make work that is "joyful, challenging and necessary."
One of their recent projects, "Georgia," reimagines the Gladys Knight and the Pips song "Midnight Train to Georgia'' as a conversation between two friends using Black ASL and Visual Vernacular. Throughout the month of July, it will be displayed on over 75 screens all throughout Times Square. The piece stars Brandon and Mervin Primeaux-O'Bryant.
Through re-interpreting a classic song with sign language, audiences are able to see new dimensions of the work. By framing the piece as a conversation, the audience is able to see the song as a dialogue between the speaker who is going to do something reckless for love and the interlocutor who is both a bit skeptical and also affirming. In this instance, the collective shows that accessibility concerns like sign language don't distract from a piece, they can deepen it.
"Georgia" is part of a SOUL(SIGNS): An ASL Playlist, a series of ten covers of songs by Black female artists commissioned by Broadstream and recently featured in the New York Times. Songs by Nina Simone and Janet Jackson will be included in upcoming videos from the series.
When COVID hit, Kevin was used to working on large-scale projects with organizations like the Park Avenue Armory, BAM, and directed shows at major opera houses all over the world. As a way to keep his own creative energy flowing and to support his community, he invited some friends and collaborators including Brandon to spend the summer on his family's land in New Hampshire. There, on the site of a former boy's camp built in the 1950s, they formed a creative bubble that would later turn into the UP UNTIL NOW Collective.
Part of the goal of the summer was to offer artists a place to relax and to ease back into collective creativity after a year of so much loss and disconnection. Brandon noticed that as artists came to the land in New Hampshire, their trauma was evident. As they put it, artists would arrive "like a wounded dog." But then, they would "unfurl" into their bodies, into intimacy, and into a shared generative mode.
One of the pillars of the pair's creative work and romantic relationship is the book The Faggots & Their Friends Between Revolutions written by Larry Mitchell and illustrated by Ned Asta. From 1977, the book is full of vignettes of fugitive solidarity and joy between queer people, women, and their allies in the struggle for liberation from capitalism and heteronormative culture. It is somewhere between a fairy tale and a manifesto. Brandon and Kevin continue to find inspiration and solace in its focus on queer chosen families and on embodied ways of knowing and use the book as a way to regenerate the mentorship that they didn't have from older queer adults as a result of the AIDS epidemic.
Inspired by The Faggots & Their Friends Between Revolutions, the UP UNTIL NOW Collective creates work about intimacy, empathy, community, and healing. But beyond that, they are dedicated to focusing their work processes around those same themes.
While in New Hampshire, Brandon, Kevin, and their collaborators John McGinty, Jecca Barry, Kiebpoli Calneck, Curtis Bannister, Karim Sulayman, and Marcus Shields created a short film, also called "UpUntilNow." Commissioned by Beth Morrison Projects and set to come out this summer, it explores themes of intimacy and connection. As Kevin puts it, "It's a movie about transformation. Basically Brandon is driving to the woods and meets these beautiful fairies and they turn them into a mermaid. It's creating this new queer mythology."
Not only is the film about intimacy and communication, UP UNTIL NOW created a set where actors and crew could communicate openly to make that vulnerable work.
Some of the scenes were not only emotionally vulnerable, but also contained physical risk. In one instance, Brandon was surrounded by people who were going to strip them slowly and then throw them onto a mat which would later be cut to show them getting thrown in the water. It wasn't just that Brandon had to feel comfortable being naked or getting physically tossed. The artists doing the throwing experienced moments of concern about causing Brandon injury. Eventually, the team was able to work through these concerns together in a gentle and affirming way to get the shots they needed.
Additionally, working with Deaf actors required a more deliberate pacing of work and communication to ensure that everyone's needs were being heard and that everything was translated in both directions.
In thinking about how to create a space where artists can make work freely and well-supported, Brandon observes that the golden rule is wrong. "Treat other people how they want to be treated. [With pronouns,] it's like, 'well, I think you are a lady, so I'm going to call you a lady.' But actually, what [you're] supposed to do is ask, 'What are your pronouns?' I can make my home as comfortable as possible, I can also ask you what kind of juice you like so that it's there for you. Ask the permission, ask the consent. Ask before it becomes the thing that people have to ask for."
As Brandon, Kevin, and the rest of the UP UNTIL NOW Collective think about what kind of art they want to create, they are not interested in stories about the apocalypse or stories about pain and suffering. Instead, they are seeking to share work about the human capacity for connection and healing. They see the ravages that this world has taken on us, but they see the potential for new flourishing. Brandon observes, "We're in a world where the former industries have collapsed. Here we are coming out of the rubble into this verdant topiary."
As part of this verdant topiary, they seek radical accessibility and inclusion. For them, this is literally radical, derived from the earliest definitions of the word, meaning "from the root." Rather than consider accessibility and inclusion at the end of a project, what would it mean to include them at the outset, at the root of it?
You can see "Georgia" in Times Square throughout July and on Broadstream. Follow UP UNTIL NOW Collective to stay tuned for the premier of the film "UpUntilNow" and their other many projects. You can find them on their website, and on Instagram. You can also follow Kevin and Brandon on Instagram. If you'd like to support their work, you can visit their Fractured Atlas fundraising page.
More posts by Nina Berman
About Nina Berman
Nina Berman is an arts industry worker and ceramicist based in New York City, currently working as Associate Director, Communications and Content at Fractured Atlas. She holds an MA in English from Loyola University Chicago. At Fractured Atlas, she shares tips and strategies for navigating the art world, interviews artists, and writes about creating a more equitable arts ecosystem. Before joining Fractured Atlas, she covered the book publishing industry for an audience of publishers at NetGalley. When she's not writing, she's making ceramics at Centerpoint Ceramics in Brooklyn.