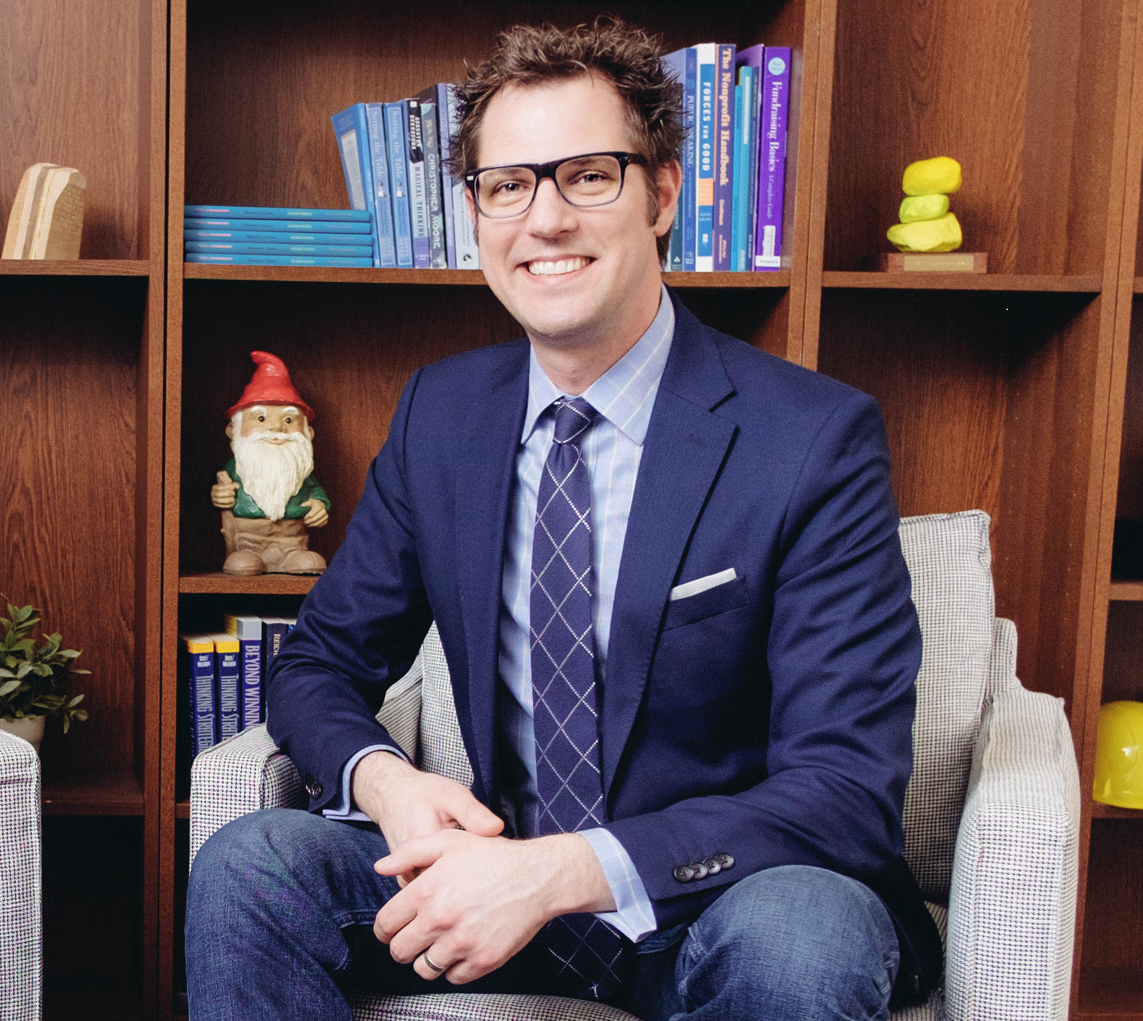 Post by Tim Cynova
Top 16 Books I Didn't Read in 2016
But very much look forward to cracking open in 2017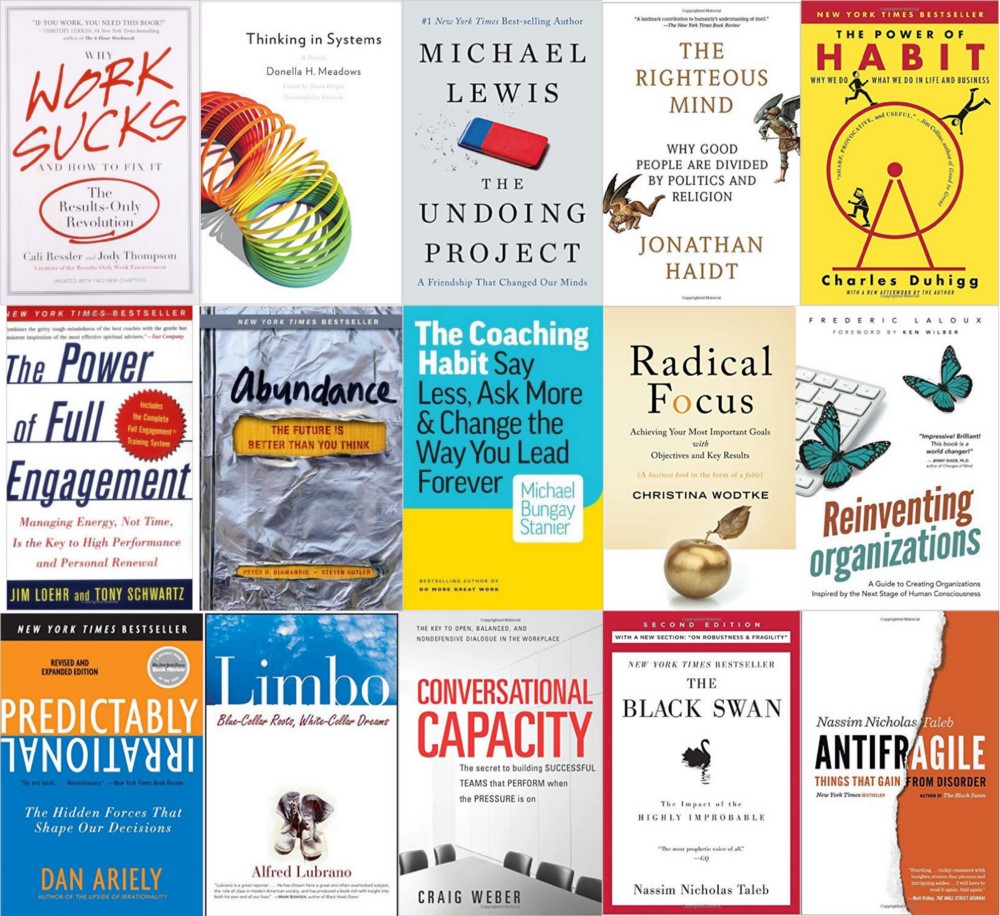 It's that time of year again. That time when I feel surrounded by "Best Books" lists and realize that I purchased more than a handful of them during the past year that I've yet to crack open. It's not because I'm no longer interested in reading them, it's more because a few other things jumped the queue. (Thanks a lot, Netflix, for dropping The Crown and making me unexpectedly binge watch it.)
Lest I give the impression that I just buy books to make my boxes heavier when I move, please see my Top 20 Reads of 2015. Admittedly, 2015 was a big reading year. While 2016 was also a page turner of sorts, it was spent with my nose buried in SPHR test prep books that don't make for interesting reading list material (unless you are, in fact, studying to pass the Senior Professional in Human Resources certification exam. To those individuals, Godspeed).
So here you go. The list of the books I'm now excited to start reading in 2017. Go ahead: buy a few, read a few, and let me know what you think.
---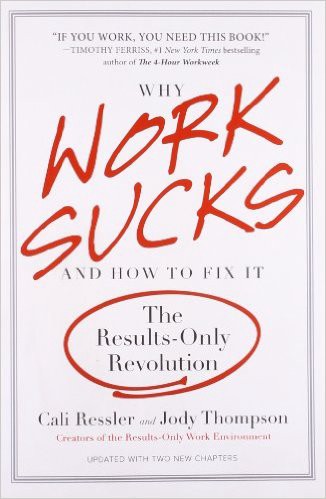 Results-Only Work Environment (or ROWE) first landed on my radar when Aaron Dworkin mentioned that his Sphinx organization used the framework. I'm a fan of creating work environments where people are judged on their work output rather than the number of hours they spend working. It's the basis for being able to create productive and flexible work environments. If we all know what we're supposed to get done, we can use that to judge success rather than the clock. I'm less than convinced though about some other parts of ROWE, like "all meetings are optional," but will withhold judgement until after I've read the book.
It might sometimes feel like we're operating in a vacuum, or on an island, but the world is an increasingly complex and connected place. Systems thinking can enable us to see how our decisions and actions — and the decisions and actions of others — influence each other. We're not just operating on Our Island Inc. (unless you actually do own your own island). Being able to recognize the larger systems at play can help us make smarter, better informed decisions and recognize the broader impact of those decisions.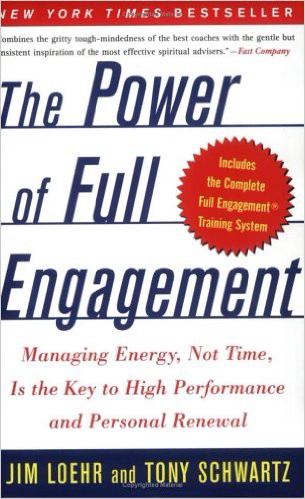 There's never going to be enough time in the day to accomplish everything that we want to accomplish. As our To Do list grows longer, we leave work more exhausted only to come home and confront another list of things we need to do and things we want to do. I talk frequently about the constant battle of The Urgent versus The Important, but feel like resolving that conflict only gets us part of the way. The Power of Full Engagement's promise is that by managing one's energy, rather than one's time, we're able to unlock the key to high performance and personal renewal. I'm game to find out.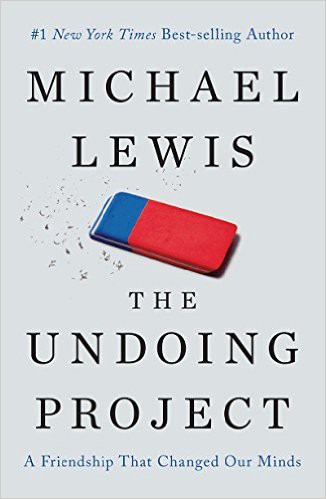 Michael Lewis's books, including Moneyball, Liar's Poker, and The Big Short, have accompanied me on more than a few flights. I was excited to hear that his recently published book follows the friendship of two psychologists — Daniel Kahneman and Amos Tversky — who spent their careers undoing our assumptions about the decision-making process. (You might be familiar with Daniel Kahneman's Thinking, Fast and Slow that was published a few years back.) I'm fascinated by how humans make decisions, as you'll see with more items further down the list. All I'm waiting for now is that next flight.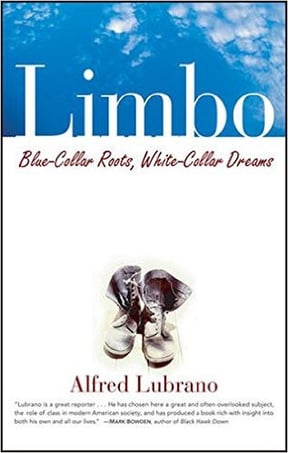 A business school professor friend of mine recommended this read during a recent lunch. We were chatting about how, in work and life, you know which field you're playing on, or even knowing that you're standing on a field and there's a game being played around you. That conversation came while discussing a "guard rails" approach to policies in the workplace (i.e., guard rails provide broad guidelines rather than prescriptive rules for every possible situation. Think "unlimited days off" policy versus "10 days a year.") Broad guidelines work well for those who know how to play the game, but can negatively impact those who didn't grow up in that environment. Limbo explores the "the internal conflict within individuals raised in blue-collar homes, now living white-collar lives. These people often find that the values of the working class are not sufficient guidance to navigate the white-collar world, where unspoken rules reflect primarily upper-class values."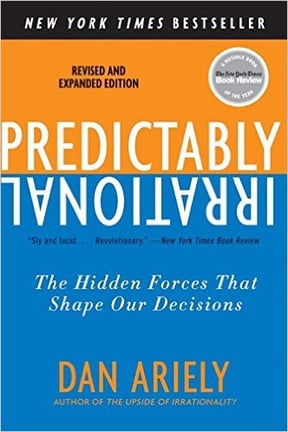 You might be sensing a theme on this list. Here we have the hidden forces that shape our decisions. Previously Michael Lewis was giving us a peek into two psychologists who spent their careers studying the assumptions of our decision-making process. In my work, I'm trying to figure out first how we make decisions in order for us to be able to make better ones. What unconscious biases are influencing us as we make what we believe to be totally rational, informed decisions? Predictably Irrational, let's schedule that date together.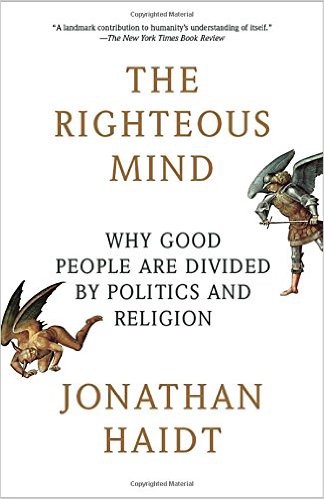 Um, after this recent election season, need I say more? I grew up in southern Indiana the son of a Lutheran pastor, and for nearly 20 years now I've lived and worked in New York City. On their face, Evansville, IN and New York, NY are radically different places. Take a closer look and you start to see commonalities that unite everyone on this planet. Like many people these days, I'm wondering how we're going to bridge a gap that seems unbridgeable. As citizens of this Earth, what's the way forward?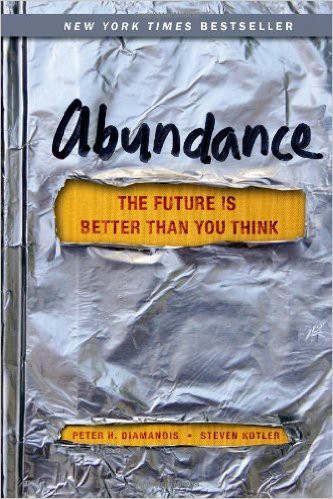 Um, after this recent election season, need I say more? Human creativity, ingenuity, grit, and the promise of a better future for everyone is driving extreme innovation. Using artificial intelligence, robotics, digital manufacturing synthetic biology, and other exponentially growing technologies, Diamandis created a "manifesto for the future that is grounded in practical solutions addressing the world's most pressing concerns: overpopulation, food, water, energy, education, health care and freedom." OK, I'm hooked.
This past year, we started using Objectives and Key Results (OKRs) at Fractured Atlas. In short, OKRs provide a transparent and structured process to align goals within an organization so everyone knows how their daily work is contributing to the company's overall success. In preparation for our pilot, beta roll-out, and subsequent tweaking of the process, my colleagues and I read quite a bit about OKRs. Quite a bit except, what I understand to be, this excellent book. Now a year into OKRs at Fractured Atlas, I have questions about how we can further tweak our process to address some of the challenges we've encountered. Back to the books!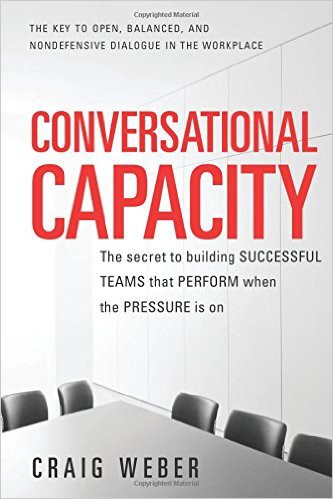 How many times have you been mid-conversation when you realized that you and the other person were definitely not having the same conversation. Maybe you were in the middle of providing input on a proposal when suddenly, it dawned on you, the other person was informing you of what was going to occur versus discussing the ideas in a give-and-take. When everyone knows the type of conversation they're having, it can help teams engage in healthy, rather than hurtful, conflict en route to open, honest dialogue. Following my recent work as a Crucial Conversations trainer, I'm intrigued by any helpful frameworks we can add to our conversational toolbox.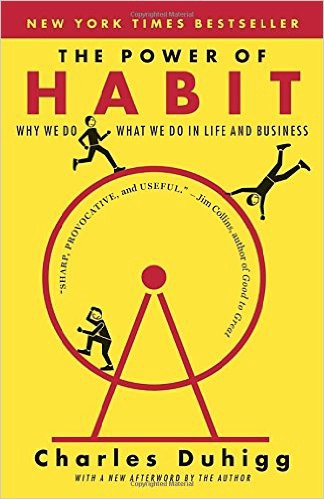 Inertia is a powerful force, as it seems too is not reading a book you've meant to read for a few years now. I have friends and coworkers who rave about this book. Each time someone mentions it, I go to save it on my Amazon wish list, only to rediscover that it's already there, staring me in the face, unread, still. A book about habits seems like a fitting one to start a New Year. While I don't make New Year's resolutions — only to feel bad when I break them a few weeks later — I do have habits. Time to figure out why.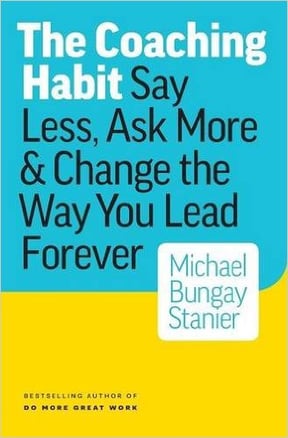 We're piloting an employee coaching initiative at Fractured Atlas right now. Essentially, there will be a few people who have primary job responsibilities but are then also trained and deputized to be coaches working with staff on any goals they'd like to achieve. Read a 1,000 page book? Create a plan to buy a house? Learn new skills in order to change careers? All fair game. While I've read Co-Active Coaching: Changing Business, Transforming Lives — the book on coaching — and have attended Zappos's coaching camp, The Coaching Habit comes highly recommended from our first deputized Fractured Atlas coach. Whether you're looking to develop an internal coaching program or become a better manager, this one looks like a worthwhile read.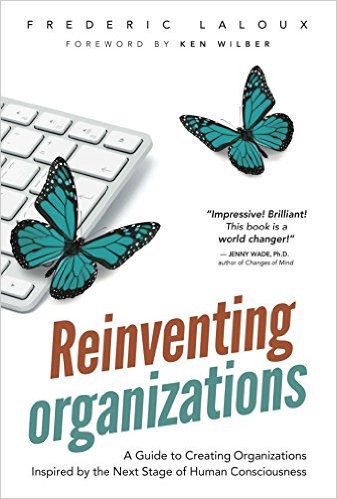 For those of you who know me, you'll probably be shocked to learn that I've yet to read this book. For whatever reason, it's been in the queue for a while and when I go to choose the next read, this one hasn't won out… yet. This is the year though. 2017 is the year I'm finally going to crack open Laloux's groundbreaking book. In addition to countless recommendations to read this by friends and strangers alike, two lines from the book's description have me hooked: "We long for soulful workplaces, for authenticity, community, passion, and purpose," and "…nonprofits have a noble purpose, but working for these entities often feels soulless and lifeless…" Shared purpose can change the world. Let's steal the ideas from this book and get going!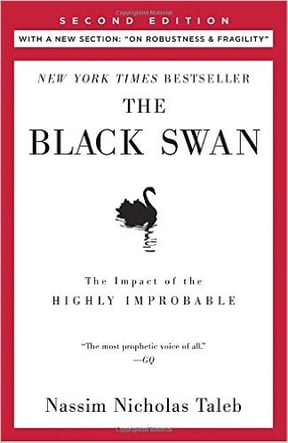 These next two books were recommended by Tom Gardner, co-founder of The Motley Fool, when he visited Fractured Atlas for one of our Visiting Professional Series lunches. I forget exactly why Tom recommended these books, but each time I go to remove them from my wish list I reread a description like, "A black swan is an event, positive or negative, that is deemed improbable yet causes massive consequences. Black Swan events explain almost everything about our world, and yet we — especially the experts — are blind to them," and I think, damn, that sounds like an interesting book.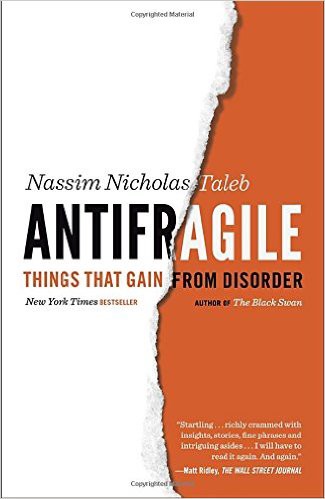 "Why is the city-state better than the nation-state, why is debt bad for you, and why is what we call "efficient" not efficient at all? Why do government responses and social policies protect the strong and hurt the weak? Why should you write your resignation letter before even starting on the job? How did the sinking of the Titanic save lives?" I can fathom a guess, but Nassim has me hooked, and I'll give his book a read to find out.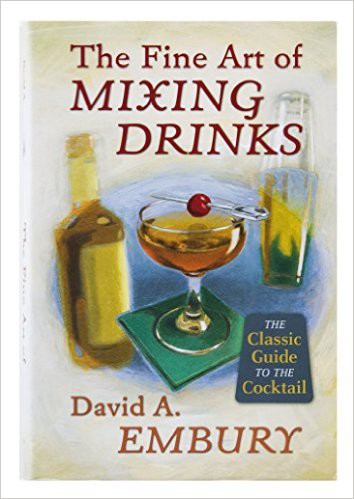 This is the reprint of David Embury's 1948 classic guide to mixing cocktails. There are few things more enjoyable in life than mixing yourself a fine cocktail and sitting down with a good book, perhaps even one from the list above. Happy Reading and Happy New Year!
More posts by Tim Cynova
About Tim Cynova
Tim spends his time assisting teams and organizations with the things they need to create innovative workplaces where people thrive. He is a certified Senior Professional in Human Resources (SPHR), a trained mediator, on faculty at Banff Centre for Arts & Creativity and New York's The New School teaching courses in Strategic HR and Leadership & Team Building. He is a certified trainer of the Crucial Conversations and What Motivates Me frameworks, and is a firm believer that Work. Shouldn't. Suck. He currently serves as the Chief Operating Officer of Fractured Atlas (where he is a member of the organization's four-person, non-hierarchical shared leadership team). Prior to that, Tim was the Executive Director of The Parsons Dance Company and of High 5 Tickets to the Arts, had a memorable stint with the Cincinnati Symphony Orchestra, was a one-time classical trombonist, musicologist, and for five years in his youth he delivered newspapers for the Evansville Courier-Press. Also, during a particularly slow summer, he bicycled across the United States.