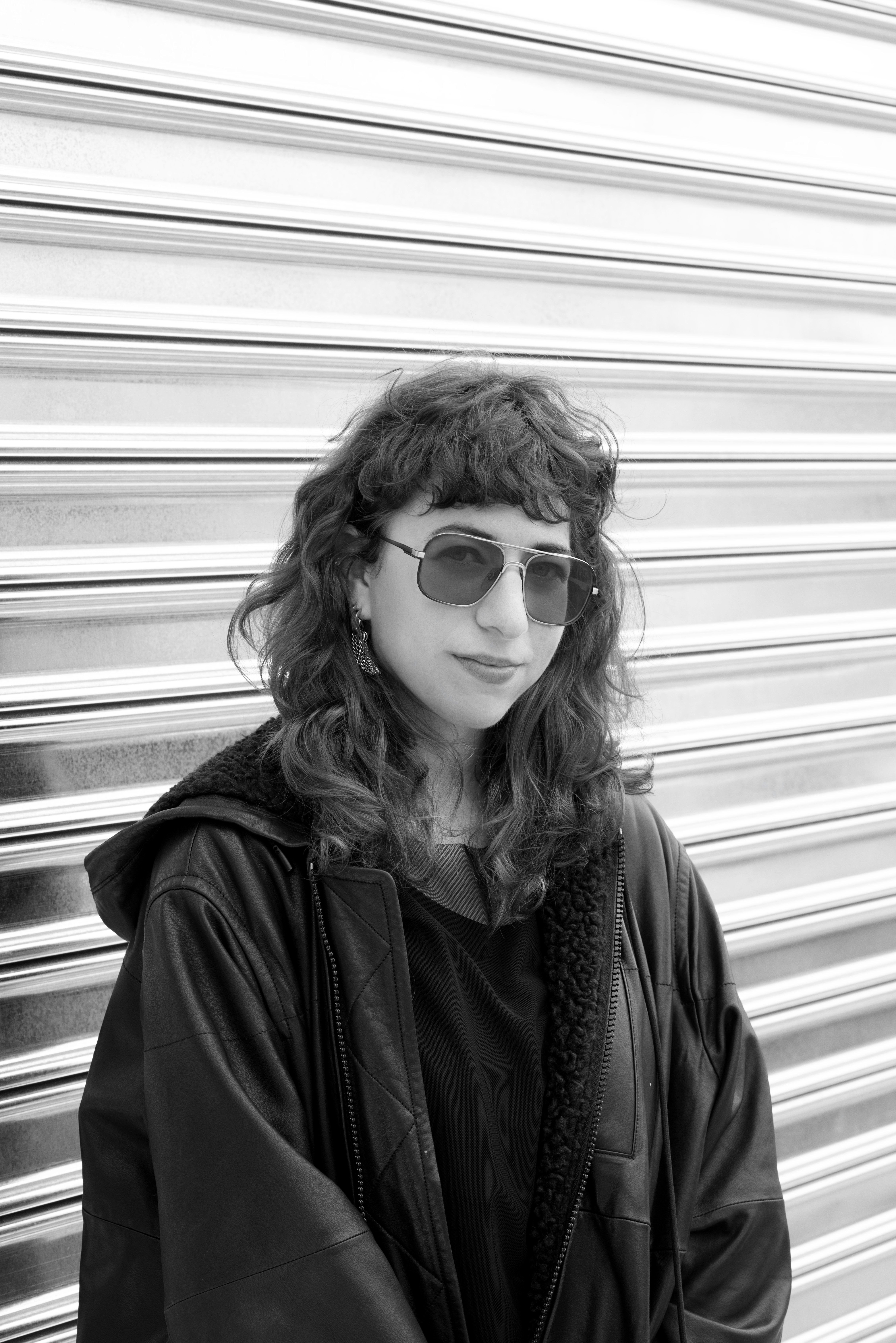 Post by Nina Berman
Upcoming Grant Deadlines and Opportunities (08/10/2021)
Every month, Fractured Atlas provides a list of upcoming grant opportunities for artists and arts-based projects so that you can discover more opportunities to get financial support for your work. As a fiscal sponsor of over 3,000 artistic projects, we provide access to grants for artists in every discipline.
If you are new to grant-seeking, check out our introduction to grants and our grants webinars. If you're not already fiscally-sponsored, fiscal sponsorship can give you access to a wider pool of grant opportunities. Learn more about our fiscal sponsorship program here.
If you are fiscally-sponsored, be sure to review our grant application process as you apply for these grants or any others.
Here are the upcoming opportunities for September 2021. Best of luck!
---
The Lower East Side Printshop's Keyholder Residency Program offers emerging artists free 24-hour access to printmaking facilities to develop new work and foster their artistic careers. Residencies are free and one year long, starting on April 1st and October 1st each year, and they take place in the shared Artists' Studio, including the solvent/etching area and the darkroom.
Keyholders work independently, in a productive atmosphere alongside other contemporary artists. Artists from all disciplines are eligible to apply; print-making skills are not required, but some familiarity with the medium is recommended. Basic instruction in printmaking techniques is available for new Keyholders. Technical assistance is not included in the program, but is available at additional cost.
Geographic Focus
New York City
Deadline
September 1, 2021
---

The Alliance for California Traditional Arts is offering grants between $1,500 and $15,000 for San Francisco-based individuals and organizations. These one-year grants will support projects that foster artistic expression deeply rooted in and reflective of historically marginalized communities. This program is supported by the Sankofa Initiative of the San Francisco Arts Commission's Arts Impact Endowment.
Geographic Focus
San Francisco, CA
Deadline
September 1, 2021
---

Sonic Acts is proud to announce the continuation of the OVEREXPOSED residency program. They invite applications from artists and researchers working across the fields of environmental humanities with a special focus on pollution and experimental art and media.
It is an opportunity for artists and researchers to expand their practice and develop new ideas and methodologies while being financially supported in their work.
The program accommodates three artists and researchers in a home-based residency scheduled to take place in November 2021 as they investigate pollution and its (unequal) effects on all things living and non-living.
Geographic Focus
Global

Deadline
September 1, 2021
---

Artist Trust is accepting applications for Grants for Artists' Progress. This grant provides unrestricted hybrid merit-and-need based grants of $1,500 for BIPOC artists working in all disciplines across Washington State. Funding will be evenly distributed across five Washington State regions: West, Puget Sound, North Central, South Central, and East.
Geographic Focus
Washington State
Deadline
September 7, 2021
---
The Center for Performance Research is accepting applications for their artist-in-residence program. Established in 2012, this year-long residency seeks to support a wide range of artists, from emerging to established, working within various perspectives of contemporary dance and performance, and time-based forms.
CPR's program provides rehearsal space, presentation and performance opportunities, curatorial and project support, professional development, and peer dialogue, all of which are designed to support the individualized creative process and an open environment for research, experimentation, embodiment, exchange, and creation.
They strongly encourage artists of color, LGBTQ+ artists, immigrant artists, and artists with disabilities to apply. Up to 10 artists will be selected and provided with subsidized rehearsal hours, curatorial support and feedback from CPR staff and fellow artists, access to equipment and production resources, and a $1,000 stipend.
Individual artists, companies, and collaborations or collectives may apply.
Geographic Focus
Global
Deadline
September 7, 2021
---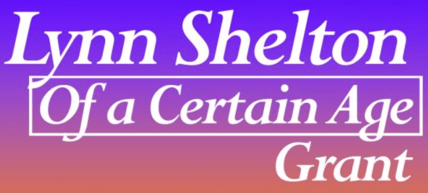 The Lynn Shelton "Of A Certain Age" Grant is a project-based award that provides $25,000 to an individual woman, non-binary, and/or transgender U.S. filmmaker, age 39 or older, who is working on their first narrative feature (65 minutes or over) as a director.
This grant seeks to recognize a film director for their distinct vision, storytelling, and singularity.
Geographic Focus
Global
Deadline
September 7, 2021
---
The Seed Fund for Dance is a grant program from the Upper Manhattan Empowerment Zone designed to support creatives with exceptional dance or choreographic talent, who exhibit a distinctive voice, and whose career path would benefit from the recognition and visibility that this award offers.
The program will provide $5,000 grants to support 16 dance projects taking place in Upper Manhattan from January 1, 2022, to February 28, 2023. Funding is intended for dance-centric projects, ranging from folk/traditional forms to contemporary and socially engaged artistic practices. These projects must be available to a public audience and can be concerts, performances, festivals, or other ventures that foster community engagement through dance.
The Seed Fund for Dance invites proposals from individual dance artists, ensembles, collectives, and nonprofit organizations with budgets of $250,000 or below in their pursuit of a project that expresses their artistic vision.
Geographic Focus
Manhattan, NYC
Deadline
September 8, 2021
---

Hester Street strives for a radical imagination for racial justice, where community-led solutions address historic racial injustices alongside the urgent issue of our time, climate change.
With support from the Surdna Foundation, this initiative funds projects by New York City and Puerto Rican community-based organizations that explore and co-design climate-focused solutions with residents of the communities they work in. RIRJ projects address place-based issues and incorporate creative ways to integrate local artists or cultural practices into the process. Projects funded by our RIRJ initiative work at the intersection of environmental, racial, and social justice, and engage low-income communities of color in the idea generation, creation, and execution of the work.
They are seeking projects who can build collective impact through place-based projects, utilize an interdisciplinary approach, and develop models, pilots, or examples that explore ways communities, organizations, and/or governments can pursue longer-term system change to address racism and pressing environmental issues.

Grantees receive $50,000 to execute their project, tailored technical assistance by Hester Street to augment project implementation, and will participate in cohort convenings.
Geographic Focus
New York City & Puerto Rico

Deadline
September 9, 2021
---
The Sam & Adele Golden Foundation for the Arts is accepting applications for their residency program. In 2012 the Sam & Adele Golden Foundation for the Arts opened its doors to artists working in paint. Selected residents will receive ​​a complete survey of the wide range of acrylic and oil paints and mediums, an introduction to custom and experimental acrylic products, an introduction to the Golden Artist Colors laboratories and manufacturing facilities, opportunities to consult with paint technicians, a supply of acrylic and oil paint materials, and studio space.
Geographic Focus
Global
Deadline
September 13, 2021
---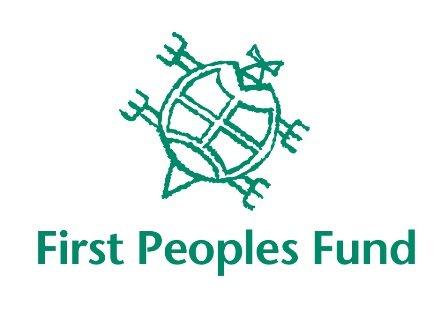 Through their Artists in Business Leadership and Cultural Capital Fellowships, First Peoples Fund partners with Native artists and culture bearers to strengthen their business skills and to ensure that art, culture and ancestral knowledge are passed from one generation to the next.
Twenty (20) to twenty-five (25) artists will be selected for the one-year fellowship programs. Fellows receive: a $5,000 - $10,000 project grant, technical support and professional training to start or grow an arts business and to further their important work in their communities.

Applicants must be an enrolled member or provide proof of lineal descendancy of a U.S. federally recognized tribe, a state recognized tribe, or be an Alaska Native or Native Hawaiian.
Geographic Focus
United States and tribal land

Deadline
September 13, 2021
---

The Lower Manhattan Cultural Council is accepting applications for several different grant opportunities for Manhattan-based artists, arts groups and community-focused organizations. The 2022 Manhattan Arts Grants are designed to support Manhattan artists and organizations in accessing public funds for presentations that respond to the current needs of local communities and that amplify the cultural breadth and identity of our city.
With support from the NYC Department of Cultural Affairs and New York State Council on the Arts, LMCC's Creative Engagement and Creative Learning programs provide technical support to applicants and awards of up to $9,000 to enable hundreds of arts projects in all disciplines, serving communities from Inwood to The Battery.
With support from the Upper Manhattan Empowerment Zone Development Corporation, LMCC's UMEZ Arts Engagement program provides technical support to applicants and awards of up to $10,000 to enhance the diversity and frequency of arts and cultural presentations in Upper Manhattan.
Geographic Focus
Manhattan, NY
Deadline
September 14, 2021
---
Arts in Society is a grant-making program through RedLine Contemporary Art Center that fosters cross-sector work through the arts by supporting the integration of arts and culture into multiple disciplines critical to the health and well-being of Coloradans. Since 2017, the program has distributed over $2 million to fund 91 projects across the state that incorporate arts and creativity in addressing communities' most important problems.
Arts in Society grants will provide funding to support individuals and organizations who seek to implement projects that utilize the arts as an integral element in promoting social justice and community welfare, including, but not limited, to projects responding to COVID-19 related needs. Grants will range in size from $5,000-$35,000 and funds will be distributed in December 2021.
Geographic Focus
Colorado
Deadline
September 14, 2021
---
Part of the ATLAS Institute at the University of Colorado Boulder, the Unstable Design Lab is hosting its second experimental weaving residency with the goal of developing new techniques and open-source resources that can co-evolve fiber arts and engineering practice. The chosen resident will work with the Unstable Design Lab, as well as researchers from the University of Colorado, to create a series of samples inspired by challenges currently faced by engineering researchers. Applicants should be open-minded, curious, and above all deeply knowledgeable about woven structures and their behaviors. No knowledge of computer science, electronics, or engineering is required for participation.
The residency scheduling is flexible but should total 12 weeks should take place between January and May 2022 in Boulder, Colorado. The resident will receive $9,520 as a stipend, $450 towards airfare to and from Boulder, and a materials budget of $500 to be spent during the residency.
Geographic Focus
Global
Deadline
September 15, 2021
---
Monson Arts' residency program supports emerging and established artists and writers by providing them time and space to devote to their creative practices. During each of 2-week and 4-week programs throughout the year, a cohort of roughly 5 artists and 5 writers are invited to immerse themselves in small town life at the edge of Maine's North Woods and focus intensely on their work within a creative and inspiring environment. They receive a private studio, private bedroom in shared housing, all meals, and $1,000 stipend.
Application for this program is open to anyone at any stage of their career, working in visual arts, writing, and related fields (i.e. audio, video, photography).
Geographic Focus
Global
Deadline
September 15, 2021
---
The oldest residency program in the Southeast, Hambidge provides a self-directed program that honors the creative process and trusts individuals to know what they need to cultivate their talent, whether it's to work and produce, to think, to experiment or to rejuvenate. Residents' time is their own; there are no workshops, critiques, nor required activities.
Each resident is given their own private studio which provides work and living space with a bathroom and full kitchen. The studios are designed to protect the time, space and solitude that allows residents to focus on their work.

Members of each resident group come from different walks of life and work in different creative disciplines; from musicians, chefs and scientists, to visual artists, writers, and beyond.
Geographic Focus
Global
Deadline
September 15, 2021
---
Innovate Artist grants provide artists with unrestricted sums of $550. The Innovate Grant was created out of the frustration of applying to grants with time-consuming requirements.
They believe that time is one of the most valuable components to fostering creativity and innovation. Their aim is to provide the time artists need to be fully immersed in your ideas and in creating your work. Grants are available to one photographer and one visual artist per cycle.
Geographic Focus
Global
Deadline
September 16, 2021
---
Brooklyn Arts Council grants strive to support local artists and small arts organizations whose work enhances the cultural climate of our borough, city, state, and nation. These awards encourage professional development, community growth, and fellowship among artists.
They are currently accepting applications for the Creative Equations Fund, Brooklyn Arts Fund, Local Arts Support, and the Charlene Victor & Ella J. Weiss Cultural Entrepreneur Fund.
Geographic Focus
Brooklyn, NY
Deadline
September 17, 2021
---

The John Simon Guggenheim Memorial Foundation offers fellowships to exceptional individuals in pursuit of scholarship in any field of knowledge and creation of art in any form, under the freest possible conditions. Guggenheim Fellowships are intended for individuals who have already demonstrated exceptional capacity for productive scholarship or exceptional creative ability in the arts. Fellowships are awarded through an annual competition open to citizens and permanent residents of the United States and Canada.
Geographic Focus
United States and Canada

Deadline
September 17, 2021
---

ITVS is accepting applications for its Diversity Development Fund. Diversity Development Fund gives producers of color up to $25,000 in research and development funding so they can develop your documentary for public media. The documentary can be on any subject, viewpoint or style as long as it is in development or pre-production.
The Diversity Development Fund is not a grant. Recipients will receive funding in the form of a development agreement that assigns ITVS certain rights over the project during the term of the contract.
Geographic Focus
United States
Deadline
September 17, 2021
---

Atlantic Center for the Arts is an innovative nonprofit artists-in-residence program that provides artists with an opportunity to work and collaborate with some of the world's masters in the visual, literary, and performing arts.
The three-week residency program brings together three "Master Artists" from different disciplines, such as the visual arts (painting, sculpture, photography, film/video, and multimedia), architecture, music (composition and performance), literature, choreography, dance, performance art, and theater. Each Master Artist determines the requirements and basic structure of their residency, and through an online application process, they each may select up to eight "Associate Artists" to participate in the three-week program. The essence of the program is to provide a collegial environment for artists of all disciplines where they can engage in meaningful interaction and stimulating discussions, while pursuing individual or group projects.
Due to COVID-19 and the immense stress it has put on artists, ACA is offering full scholarships to all accepted artists.
Geographic Focus
Global
Deadline
September 19, 2021
---

Through the New England Dance Fund, NEFA will award small, catalytic grants of $500 to $1,000 directly to choreographers who identify and articulate a critical opportunity that will significantly advance their career in dance. The New England Dance Fund gives priority to timely opportunities with the goal of supporting a diverse group of artists from a range of cultures, disciplines, aesthetics, and career stages throughout all six New England states.
Geographic Focus
Connecticut, Maine, Massachusetts, New Hampshire, Rhode Island, Vermont
Deadline
September 20, 2021
---
Storyknife Writers Retreat, located in Homer, Alaska, hosts residencies for women from Alaska, across the United States, and internationally, to give women writers the time and space to explore their craft without distraction. Women's voices are powerful and necessary. Storyknife Writers Retreat has been established to foster those voices, to provide women a supportive community and the time and space to devote to writing, and to lend cultural weight to women's writing.
Storyknife will offer writing residencies for two and four week periods. Each accepted woman writer will have her own cabin where she can write and reflect, sleep and dream.
Geographic Focus
Global
Deadline
September 30, 2021
---
Pioneer Works is pleased to announce its 2022 Open Call for Music Residents.
The Music Residency jury will consist of Alumni Music Residents TYGAPAW and Luke Stewart. During the selection process, the jury will seek out candidates who demonstrate artistic excellence in work outside the existing models and norms of their field, whose practice can make use of our unique facilities and collaborative environment, and those with an interdisciplinary practice. Candidates with an interest in educating the public on the progression of their creative practice through classes, public programs, and performances will be strongly considered.
Geographic Focus
Global
Deadline
September 30, 2021
---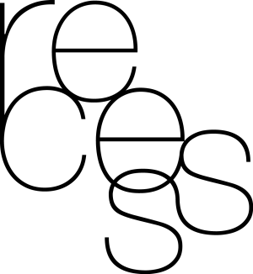 The Critical Writing program from Recess commissions emerging writers to pursue the underlying themes and ideas that inform individual Recess Session projects, initiating meaningful exchanges between artists and writers and facilitating the mutual production of new work.
Fellows are given editorial support and a $1000 honorarium.
Geographic Focus
Global
Deadline
September 30, 2021
---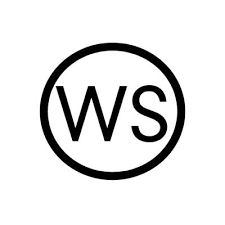 Wendy's Subway is accepting applications for several opportunities.
The Reading Period: Titles selected through the Open Reading Period are published as part of the Passage Series, which assembles books by emerging writers and artists whose work manifests in innovative, hybrid, and cross-genre forms that imagine new possibilities and expressions of the poetic, the political, and the social.

The winner will author a publication with Wendy's Subway, receive an honorarium of $1,000, a standard royalty contract, and 25 author copies. The call is open to writers at any stage of their career. Wendy's Subway is committed to a publishing practice that amplifies marginalized and underrepresented writers.
The Carolyn Bush Award aims to support innovative, hybrid, and cross-genre work that contributes to expanding the discourses and practices of poetry. Titles selected for this award are published as part of the Passage Series, which assembles books by emerging writers and artists that imagine new possibilities and expressions of the poetic, the political, and the social.
The winner will author a publication with Wendy's Subway, receive an honorarium of $1,000, a standard royalty contract, and 25 author copies. Crucial to the award is the editorial support provided to complete the manuscript for publication. The winner will receive two consultations at key stages in the manuscript's progress with established writers who will offer rigorous feedback and suggestions for revisions or further development.
Geographic Focus
Global
Deadline
September 30, 2021
---
Good luck! For more upcoming opportunities and tips to improve your grant applications, sign up for our newsletter!
More posts by Nina Berman
About Nina Berman
Nina Berman is an arts industry worker and ceramicist based in New York City, currently working as Associate Director, Communications and Content at Fractured Atlas. She holds an MA in English from Loyola University Chicago. At Fractured Atlas, she shares tips and strategies for navigating the art world, interviews artists, and writes about creating a more equitable arts ecosystem. Before joining Fractured Atlas, she covered the book publishing industry for an audience of publishers at NetGalley. When she's not writing, she's making ceramics at Centerpoint Ceramics in Brooklyn.