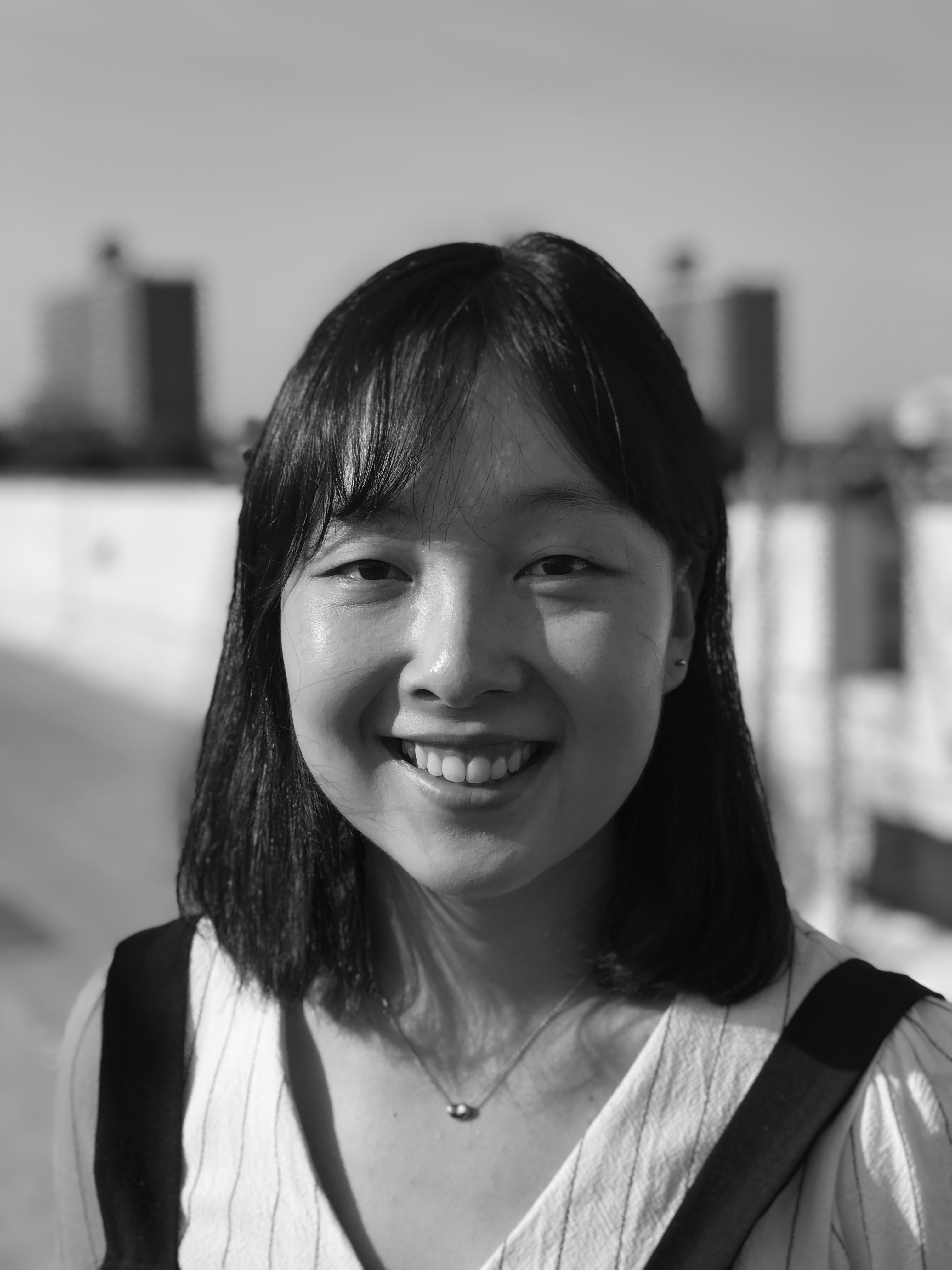 Post by Sophia Park
Seeding Collaborations: Interview with Casco Art Institute: Working for the Commons
For this iteration of "Seeding Collaborations," we expanded our ecosystem to the Netherlands where we spoke with Luke Cohlen and Marianna Takou from Casco Art Institute: Working for the Commons (Casco). Casco is an arts organization located in Utrecht, Netherlands, where they are exploring and practicing where the arts and the commons meet. As defined by Casco, the commons is where "the natural and cultural resources [is] held in common by a community." In this interview, Cohlen and Takou offer insights into Casco's approach to working for the commons and systems change. As an art institution that presents artists' works, they are also tackling the other side of an art practice, and how we can actually support artists, whether it's financially or through other types of resource sharing.
Luke Cohlen works as Communications and Marianna Takou works as the Producer at Casco. The full team includes Leana Boven, Curator; Binna Choi, Director; and Erik Uitenbogaard, Head of Diverse Economies. However, the Casco ecosystem is vast and fluid, and includes external advisors, interns, hosts, volunteers, artists, and more.
---
Sophia Park (SP): What is Casco Art Institute: Working for the Commons (Casco)? Where is Casco?
Marianna Takou (MT): Casco was founded in 1990. It is deeply rooted in Utrecht, which is a city located in the center of the Netherlands. It started as an artist-run space founded by three artists to show their work and their peer's work because there was a lack of presentation spaces for everyone coming out of art schools in the nineties. Throughout the 1990s, it became more institutional or professional..
What Binna Choi (Director of Casco) mentions is that the founders were studying texts such as Ivan Ilich's Deschooling Society. The interest in unlearning and all of the projects from the last 15 years have their roots in the nineties. With Binna joining as director, Casco took a clearer form, becoming the institution it is now and changed its name to focus more on working for the commons.
It's a publicly funded institution, mostly. It's supported by the City of Utrecht and other national, regional and EU funds. Although it's grounded in Utrecht as a local, alternative organization and as a midsize institution nationally, it's also international in its outlook, networks, and connections. This is partly because Binna is not from the Netherlands and has helped shift our focus––who's part of the team affects the way things happen.
Luke Cohlen (LC): Casco is not just about presenting art; it's using art as a lens to look at all kinds of social issues, and tackling them through art. Through other modes of working, it elevates collectives who are coming together, thinking and fighting for these same issues. Casco's role is not only in presenting art, but also caring for, maintaining, and engaging these networks. We aim to directly engage with the artists and communities who are operating at the crossroads between art and activism—to help sustain these ecosystems.
SP: I think it's important to talk about how the two of you were brought into the Casco ecosystem. How did that happen?
LC: Throughout the years, I became more interested in the social and community function of art. I came from an academic background in sustainable development and I was pondering world problems from that perspective. I began to notice that the spaces where people were thinking alternatively about how to live in the world and make actual change were activist circles. Through my participation in community radio, I got engaged with helping at Casco in production, so our paths started to cross more often, and I began to work here. My interest in arts and social and political engagement came together here.
MT: Luke and I met at the 2018 Casco Assembly. Funnily enough, we are two people representing a small team in this interview, and we did the same Master's at Utrecht University. My first contact with Casco—the first moments that I was immersed into the ecosystem—was right upon arrival to the Netherlands. I moved into a house where Ying, a former team member at Casco, used to live. Ying Que was the community organizer at that time, the person that was searching for people to come and be more active at Casco. It was through friendship and a 'recruitment' process that I started coming to Casco's events and helping out in any way I could because Casco has a small team. We always need the extra helping hands when we do public activities and exhibitions or events.
LC: For me, it was the same kind of process. I didn't have trust in bureaucratic or capitalistic processes of changing the world. I saw a lack of soul, spirituality, community, and sincerity in that way of viewing change. However, I did see the possibilities of those things within the community arts sector and that's why I was drawn to it.
SP: I would like to focus on the importance of relationships. How people go in and out of the Casco ecosystem because it ties to the ideas of "the Commons." How do you think commoning is practiced?
LC: I think the assembly is a prime mode of how Casco practices the commons. And the mapping process around Travelling Farm Museum, for example. I think the Commons goes very much hand-in-hand with care and connection, mapping, and sharing.
MT: Commoning remains abstract at times. We are also trying to experiment with the organizational governance structures within the institution and the presentation modes like art projects. So it's not the typical common thing that you would read in a commons analysis or theory. For us, commoning is, among other things, about how we share tangible and infrastructural resources and make them much more accessible to other people that are a part of our ecosystem and to people beyond our ecosystem.
A very practical example of the commons is of people using our building, our office, our exhibition space, or our garden. It's also about the financial resources and how we redistribute them into the different projects or groups that are connected to the projects and how we redistribute this public funding we receive.
LC: It's also very much in the name as I think it's also sometimes what people miss. It's not that we create actual commons fully by ourselves or can claim such a position as an institution. We work for the commons, together and collectively.
So by a redistribution of resources to artists who would maybe otherwise not access this resource, we maintain the network through funding as well, and then we work for the commons by engaging with it—making these activities possible. If you look at Travelling Farm Museum as an example, it's actually the artist collective who is doing the work of going around Leidsche Rijn and making all these meaningful connections for farmers, people working with ecological activity to create a new way of living around that area. We help this artist collective think about what they do with production and provide financial assistance. That's a way for them to build a commons with our support.
MT: We use a concept called tooling, used in Arts Collaboratory, to make recipes—or organizational experiments—of what we try here and how they can be of use to others beyond experimentation. The premise of the commons is not only the care and maintenance of art projects, but also the creation of these recipes for experimentation and inviting more people to participate. I think another part of the commons is its ability to go beyond us and be useful to others whether they are students, young artists or young art workers in general. It's important that they can also create a commoning practice.
It's important to identify what you are using the resources for and why. In the formal definition of a commons, you need to have a particular group of users which looks after the maintenance or reproduction of a specific set of resources. So in this sense, we are not a common, but working for the commons! We are exploring this definition, and how we can practice it or to amplify the message of the commons through an art institution.
It's not only about articulating the commons, but also applying the practice to art making. What's the role of art within the commons? And commons is an umbrella term. So it includes all of these alternative economies, solidarity economies, the degrowth movement. We engage also with all these approaches.
LC: Casco is engaged in creating a world that is more based on this paradigm of the commons.
MT: The paradigm shift cannot happen without art and culture. They are intrinsically connected.
SP: The commons can be seen as being in friction to how the art world works in general. What role do you think Casco plays in the greater art world, not just within the local scene? I often feel like there is a tension for arts institutions that are trying to work within different economies and thinking about structures of support while also presenting artwork.
LC: Presenting is a way to kind of elevate the things you are supporting. It also maintains the health and structure of funding for an organization.
Presenting is also a way for us to showcase the art that we stand for and the world we believe is possible. One where we are able to operate in the way we wish to operate. I think that it does create tension. It's not about the end goal, it's more about the process. In a way, this creates entry points for new ways of thinking and helps realize paradigm shifts in the art world.
I think that's really Casco's role, to keep on trying to inject these ideas and not stop at the presentation. Even while presenting, always ask: what is it that we are doing? Listening to suppressed voices is the kind of the activist stance and nature and influence of the ecosystem of Casco. It brings to the table a lot of issues that are not being talked about in other institutions like, for example, climate justice and embedding it into the art world.
MT: You also have very powerful institutions like funders or the state, like the city of Utrecht and big public cultural funds. And then you have universities, which have different roles in the city of the future and beyond their control. We have a long intimate relationship with the Media and Culture department and specifically the Gender Studies Department of Utrecht University over a decade. But we also collaborate with schools or universities that are less connected to the cultural sector. We're working closely with the School of Governance for Organizational Studies. This is a culmination of our work on unlearning exercises and all these internal processes that happen within the institution. So it's not only about who you are going to serve with a program, but how are you going to make it happen? All this is happening while the funding towards the cultural sector is diminishing and experiencing limitations in comparison to other sectors in society—even in the Netherlands, that has the reputation in the tradition of Western Europe and Scandinavia of a social state with funds in arts and culture.
Although, since the 2008 financial crisis, these funds have been diminishing significantly on all levels, from state to region to city levels. And such developments are usually not very friendly to institutions or initiatives like Casco that, as Luke mentioned, are dedicated to the process and making space for experimentation and for all these alternative ways of approaching such issues. It's not always about the issues themselves because we're told to "do" and "support" or "amplify." How you do it matters, and contributes to the outcome. How you are assessed or evaluated matters, and by whom? By the bodies that fund you. If we want to be also truly working for the commons, it's not only about public funding but also working in and having this space. The risk of working against the binary of public and private funds, and finding other ways that people can connect with Casco through its ecosystem and to take part in the change. This is an ongoing challenge. It's always a challenge to make it happen.
LC: There's a justified wariness and stigma regarding private funding but most often public funding is possible due to a certain family wealth that is maintained by interests. It is important to always remain critical, avoid dogmatics and look for third ways.
MT: And this also happened over the last decade in the UK and the rest of Western Europe. There is a usefulness to this kind of questioning: why us? What is the role of Casco? Why do we exist?— and how this is measured is also a question. Depending on your point of view, you get different opinions, but then the power dynamics are kind of sad. We're saying this also from a very privileged position in a country within the EU with allocated public funds—directing taxpayers' money towards these initiatives or towards the cultural sector in general. From the context of Fractured Atlas, it's completely different with private funding and there is also less public funding. So the way we think about it in Europe or in Western Europe is different. Politically different, to be more precise.
SP: I appreciate this because people are also not aware that it's so different. I think a lot of people assume the cultural sector is funded similarly across the board, wherever you are. And we know that's not the case. It's important to name that and identify it.
MT: We are kind of trying to problematize this public and private divide or categorization. The commons breaks this binary and you see that also our comrades or the people that we have most kinship are sometimes wary of these, because here philanthropy means you cannot completely critique institutions that receive money from a public endowment or a private endowment or this kind of philanthropy group of funding. Maybe we're spread too thin. We're trying to cover everything from all corners, but we kind of try to radically imagine something different. And we cannot do it just with public funding.
SP: How do artists enter the Casco ecosystem? How do you care for them? How do you care for each other? How do you take care of yourselves? Because I know that the work can be hard and long and tough at times.
LC: It's quite rhizomatic. There is not a strict protocol or process for how artists or anyone in general enters the ecosystem of Casco. The ecosystem we are a part of became a sort of living organism. By not working in a top-down manner we are also taking part in others' processes. And we are, I think, bound by a similar way of engaging the cross-sections between art, our activist politics and thinking differently about the world. And stemming from this all are a lot of public programs, assemblies and networks that are being collectively maintained.
MT: We're drawn to each other. There are some structures. I mean, there are some infrastructural ways for creating moments that are quite public and open and accessible to everyone. And the ways to enter and connect with like assembly is a good example of it. But then there are also relations that are being maintained over years and years, either with academic institutions by different members denoting their task or partnering them actively. The Dutch Art Institute has been one of them, which is a Master's program of ARTEZ. There are many ways to replenish or make this circulation happen.
SP: I think that's also important that the movement is always happening. Things are in flux. Ideas are not still as a result.
MT: Maintaining a relationship can be costly whether it's for an institution or for a small group of people. Because you have different social views on how we take care of each other. We have some institutional habits, like our team meeting that you would observe is not your usual team meeting at similar institutions. We also give people space and we try to respect each other's boundaries, etc. Of course, sometimes we fail. There are always challenges with a group of people.
It's a little funny to talk about these things, because it's shifting through the pandemic and also the theme is always shifting. So some things we're talking about are really embodied by the dynamic of the current team. It depends on when you would ask us. I mean, you're also a good example, since you were at Casco in the summer.
SP: I felt like I was trusted and welcome and thus could participate in the team fully. This can't be felt that easily in other spaces, especially in an institutional setting.
MT: Otherwise we would be hypocrites. We need to practice what we preach, right? So everything is then tentative to the situation, the conditions. There is a lot of understanding that is internalized by everyone entering and becoming part of the process about how things work or how they could work. How everyone can make it their own and how they can take leadership. Because we are trying to decentralize the processes as much as possible so everyone can lead and be empowered to bring their interests and values. That's the end goal, I guess. It requires a lot of time to work this way.
---
To learn more about Casco's work for the commons and their upcoming activities and full programs, head to their website. Commoning is part of the larger network of the Solidarity Economy; to learn more about the Solidarity Economy check out our interview with Nati Linares and Caroline Woolard. This interview has been edited for length and clarity.
More posts by Sophia Park
About Sophia Park
Sophia Park (she/her) is a writer, curator, and arts administrator whose interests lie in how intimacy, communal care practices, and support systems influence curatorial and art practice. She is based between Brooklyn, NY and Gumi, South Korea. She received her B.A. in Neuroscience from Oberlin College and M.A. in Curatorial Practice from the School of Visual Arts. She currently works as the Director of External Relations at Fractured Atlas and teaches entrepreneurship and the arts at New York University. She is part of slow cook, a curatorial collaboration, and is a co-founder of Jip Gallery. You can also find her running some silly distance, trying to get back into tennis, or dancing somewhere.