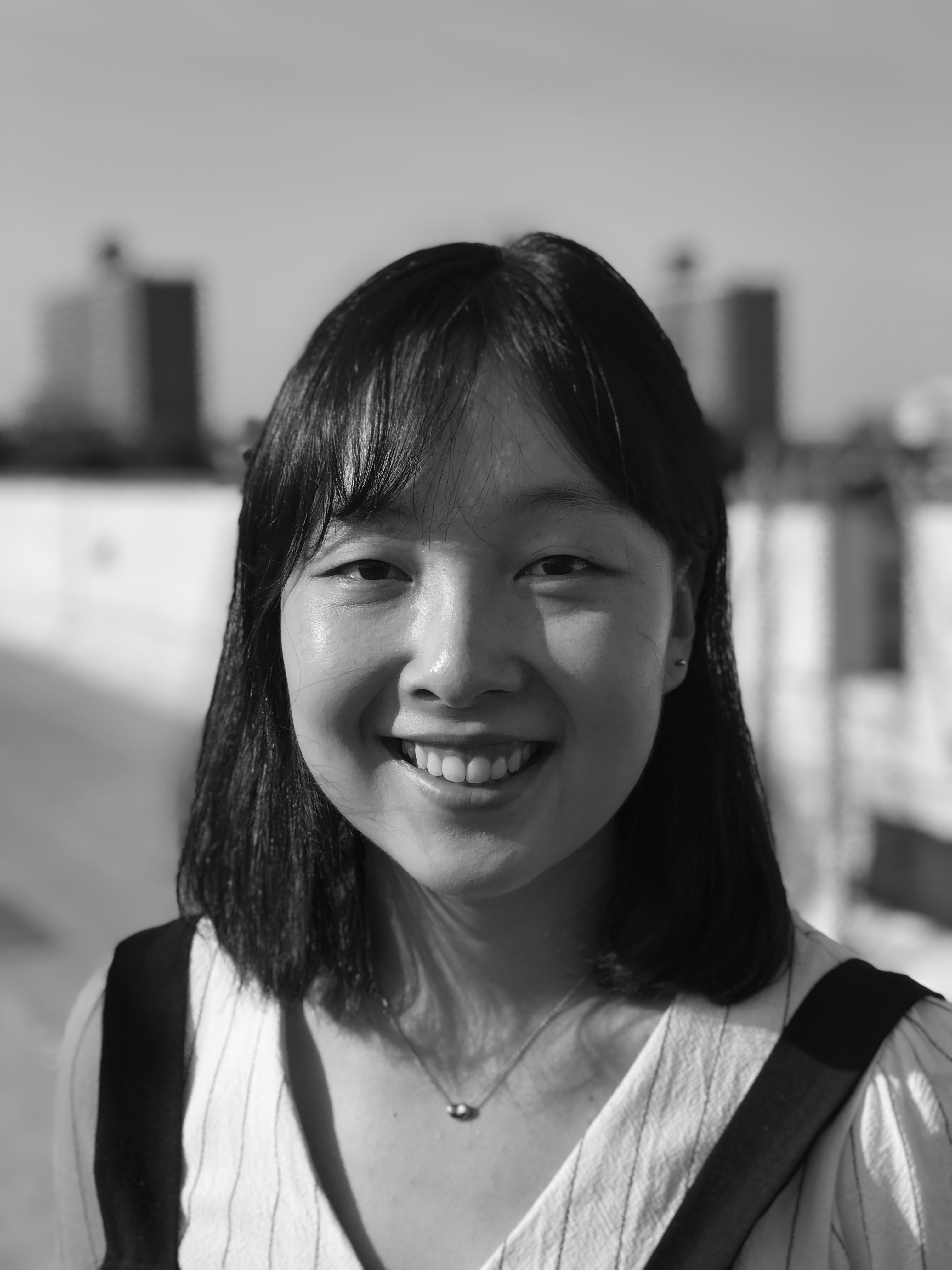 Post by Sophia Park
(Re)introducing Fractured Atlas's Chief Executive Officer Theresa Hubbard
Leadership | Arts Administration | Arts And Culture | Arts Business | Change Management
In the midst of the transitions that we all faced during the past few years, we adjusted and adapted. For Fractured Atlas, the biggest transition that we experienced was an interim leadership period with Theresa Hubbard as the interim CEO. Today, we'd like to reintroduce Theresa to everyone as our new CEO.
When our previous co-CEOs departed at the end of fiscal year 2021, the Board originally imagined a national search for new leadership. At the same time, the organization began a deep rethink of its position and potential. Longtime and experienced Fractured Atlas team member Theresa Hubbard agreed to serve as interim CEO as this work evolved.
"In light of dramatic changes in our field as well as numerous emerging future opportunities," says Board chair Russell Willis Taylor, "the Board found deep value in affirming proven staff talent and experience and building capacity from within our ranks. For the artists we exist to support, this means there will be no break in our continued development nor loss of momentum in our striving for improved service to the sector. We are fortunate indeed that we had the capacity within Fractured Atlas to appoint such a talented leader."
As CEO, Theresa now will guide our planning and strategic organizational development over the next three years with strong input from current and potential constituents. Theresa is committed to stewarding Fractured Atlas towards an organization that, even more so than now, listens and prioritizes artists. We spoke to her about visions for her tenure.
Sophia Park (SP): While many who have or are using Fractured Atlas's programs and services may be familiar with you, in an effort to reintroduce you to everyone, what are some achievements that you are proud of from your time at Fractured Atlas so far that you'd like to share with us?
Theresa Hubbard (TH): So much of what I've accomplished has been done through teamwork and collaboration, so I have to thank current and former coworkers who have helped contribute. One achievement I'm proud of is launching Fundraising by Fractured Atlas, the online fundraising and donation management platform available to our fiscally sponsored projects, and continuing to be part of its development over time. It was a huge project with great reward - it allowed us to provide crowdfunding tools at a lower rate than what fiscally-sponsored projects were paying to use Indiegogo, we've added more custom options for projects to use to make a more unique donation page, and it's all in one place now! Another is transitioning a fully in-person customer service team to a virtual one, which required some creative reimaginings of some of our operations so that we were not only replacing what already existed, but also simplifying and coming up with virtual solutions. These solutions resulted in streamlined processes that generally made our staff's lives easier, and the smooth transition added confidence in our ability to make some of these formerly in-house practices work in a virtual workplace.
My personal journey has been an accomplishment. I started as a part-time administrative assistant in 2011 answering phones and processing health insurance applications and payments. Having graduated in 2009 and fresh off of multiple years of internships and retail jobs, I felt fortunate to land any job in the arts since very few institutions were hiring in the wake of the 2008 financial crisis. I had an opportunity to build a career for myself and was not going to take that for granted. Over the years, I jumped on any chance to grow professionally, including managing people, developing software, networking, and becoming an expert in something I didn't even know existed before coming to Fractured Atlas––fiscal sponsorship. I'm now jumping into this opportunity to lead the organization as we shape its future. It's been an exhilarating and oh-so challenging ride.
SP: Now that we've talked a bit about the past, I'd like to bring focus to what's to come. The three year increment that you'll take on for this work can be long or short, depending on what's going on as we've all acutely learned from the past few years of the pandemic. Given the realities of how much time it takes to fulfill vision and strategy, what are you hoping to prioritize in the next couple years? How does this play within the larger vision of Fractured Atlas, beyond the next three years?
TH: The next three years will be about better understanding how Fractured Atlas can be responsive to our evolving landscape. In response to the pandemic, society's reckoning with our racist systems, the devaluation of art and arts labor, and the ever-expanding wealth gap, artists are creating work in a world that doesn't value them. We want to explore different ways that we can help address some of these issues. Fiscal sponsorship isn't going anywhere - it continues to be an essential tool for providing access to capital, making it an important way for Fractured Atlas to fulfill its mission of making art creation more accessible and equitable for artists and creatives. We'll continue to identify areas for improvement within our fiscal sponsorship program, and opportunities for more responsive initiatives and services so that we can continue to serve more artists.
Another focus is strengthening organizational culture to foster alignment between our staff and board in our values and direction, plus a dedication to addressing the problems that our members face everyday. While working toward this cohesion, we want to explore what else is possible for Fractured Atlas to impact our larger ecosystem. We'll try out different ways of collaborating with others in the field, either by amplifying what they're already doing in these areas or pooling resources to come up with a creative solution. We'll also evaluate our existing strengths, like our tech capacity and knowledge of fundraising, to see how we can apply and enhance these capabilities to take some of the burden off of artists. We also want to explore how we can better center artists' voices in our decision-making, since this is something that is currently missing in our decision-making structure.
SP: Thinking through Fractured Atlas's relationship to artists, what are some broad stroke questions to artists that you would like to dig further into as part of centering artists' voices?
TH: We know that artists need access to capital and benefits. Artists need representation and protection from wage theft and policies that could harm them. I'm not looking to have conversations that belabor these points. Instead, I want to inquire more deeply into some of these points to better understand where our programs intersect with a solution to those problems. Some questions I've been thinking about include:
How can we work together to ensure that our fiscal sponsorship works for you and fulfills the needs that you have in accessing funds for your art practice?

How do you feel about running your artistic practice as a business? Do you view it as a business? What are some tools/benefits that could alleviate some of the difficulties of running an arts business?

What other services do you use in addition to your fiscal sponsorship to run the business-side of your art practice?
These are some preliminary questions that will evolve with time as we develop a structure for gathering these perspectives and as we hone in on some of our strategic questions.
SP: Organizational health may be an umbrella term to capture your vision for Fractured Atlas – whether that's developing healthier, more transparent relationships with artists or Board members or for staff with each other. Can you talk about why organizational health is important for your vision for Fractured Atlas at this point in time?
TH: Organizational health is important because we are hoping to take some risks and encounter big changes over the next few years. In order to prepare ourselves for this work, staff and board alignment and participation is essential. When we are in alignment with one another - in vision, direction, and values - we're better equipped to work together to make those changes happen and to feel ownership over the outcome. Misalignment can hinder progress if we're constantly second guessing each other and confused about why we're moving in a specific direction. Over the next three years, we'll continue to adapt to our evolving landscape and consider what can be changed internally in order for the staff and board to be unified in Fractured Atlas's mission and to work together to implement it. We will be better positioned to take risks in identifying and developing new creative solutions to the challenges that our sector faces every day by working together under a shared purpose.
SP: Related to this question is our current work with Art in Praxis. Can you briefly describe what the work Fractured Atlas is doing with Art in Praxis is about? How does this play into the vision, and what excites you most about this work?
TH: Art in Praxis has been working with us on developing our organizational culture to continue building our Anti-Racism, Anti-Oppression (ARAO) values into our day-to-day interactions. The timing of this work is important because we're going through so much organizational change, and it's necessary and desired that our ARAO values evolve with us. Most recently, we've been working on building care-centered practices into our work and highlighting empathy and appreciation for our co-workers and their experiences. We'll take these practices into a process where we co-design the culture that we want to work in. This means we are going to develop a shared decision-making model, identify new core values and refine existing ones, and expand feedback processes. This is all in service of strengthening our communication and trust to collaborate more effectively together.
SP: We know change occurs at different speeds at organizations, especially within the nonprofit sector. How will you ensure that artists' voices are being heard? How will Fractured Atlas hold itself accountable for these changes that we've identified are necessary?
TH: I have a few ideas that I'd like to explore for how to bring more artists' voices into our work, and I hope to learn from partner organizations who do it well. I'm inspired, for example, by The Field's Artist Council and would like to explore how that structure helps them incorporate artists' perspectives into their work. Similarly, I seek to learn from organizations that have a representative from a fiscally-sponsored project serve on their board and from Artist-in-Residence programs at performing institutions. An early goal in this process is to learn how other organizations are doing this and what types of structures will work for Fractured Atlas. The most important thing will be to build a stronger listening structure into our operations so that we don't need to remind ourselves to ask for an artist's perspective because it's already built into the way we make decisions.
SP: Is there anything else you'd like to share with us as we enter this exciting period?
TH: I'm honored and humbled to be asked to take this journey with the Fractured Atlas Board and staff, not to mention that I'm really excited for what could be next for us. I'm surrounded by brilliant and motivated colleagues who have a deep love of the arts and artists, and feel confident that this period of exploration will result in an abundance of inspiring opportunities for Fractured Atlas.
More posts by Sophia Park
About Sophia Park
Sophia Park (she/her) is a writer, curator, and arts administrator whose interests lie in how intimacy, communal care practices, and support systems influence curatorial and art practice. She is based between Brooklyn, NY and Gumi, South Korea. She received her B.A. in Neuroscience from Oberlin College and M.A. in Curatorial Practice from the School of Visual Arts. She currently works as the Director of External Relations at Fractured Atlas and teaches entrepreneurship and the arts at New York University. She is part of slow cook, a curatorial collaboration, and is a co-founder of Jip Gallery. You can also find her running some silly distance, trying to get back into tennis, or dancing somewhere.