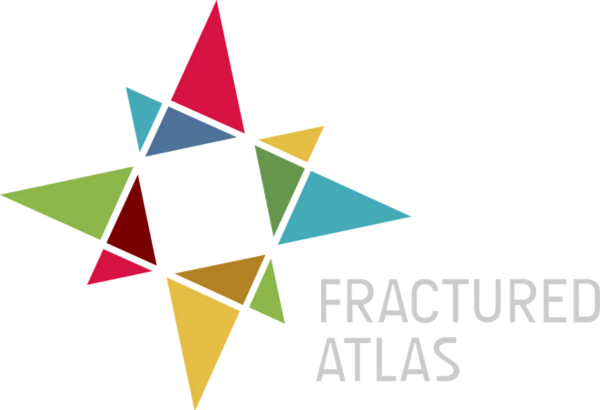 Post by Fractured Atlas
Introducing the Createquity podcast!
For the past several months, some of our staff have been hard at work with our friends over at Createquity, to bring you something new. The result is the Createquity podcast!

Createquity is a virtual think tank and online publication investigating
the most important issues in the arts and what we, collectively and
individually, can do about them. Createquity is committed to helping to make the world a better place through the arts by elevating the role of evidence in the conversations and decisions that shape the future of the field.
It makes sense that we are partnering with them; for a while now, we've wanted to find a way to bring thoughtful explorations of challenging issues facing the field to your headset. It didn't take us long to figure out that Createquity would make an ideal partner for content and editorial. And we were thrilled when our board member, Andrew Taylor, agreed to host!
Our first series, "Watch Where You're Giving," will discuss the implications for the arts of the growing philanthropic movement called effective altruism, which some define as doing the most amount of good possible with the resources available, based on rational scientific analysis. Considering that strict effective altruists might consider donating to an anti-malaria charity a better bang for our buck than supporting a local art museum, is this method of charitable giving dangerous to the arts and culture sector? If so, is it likely to take over the philanthropic community anytime soon? Is there any way that effective altruism could perhaps benefit the arts? Find out below.
---
Episode 1:
This episode can be treated as a primer to our discussion. Hear about exactly what effective altruism is, how it developed and for whom it has the most appeal, and why it makes people in the arts uncomfortable. Our guests on this episode include Ian David Moss, Julia Wise, and Gary Steuer (bios below).
Episode 2:
This episode takes us a little further into the argument. What are the pros and cons of effective altruism? Is there space for the arts in this method of giving — and could the arts even have something to learn from effective altruism? We'll hear, again, from Ian David Moss, Julia Wise, and Gary Steuer, drawing from their personal experiences with philanthropic giving as well as their observations from the field.
Episode 3:
This episode presents a case study of a particular arts organization and the extent to which its work is influenced by principles of effective altruism. We'll be exploring Groundswell, a New York City-based organization focused on using art as a tool for social change. We'll be hearing from Groundswell's founder and former Executive Director, Amy Sananman, who now works for the NYC Mayor's Office. (bio below).
---
The Host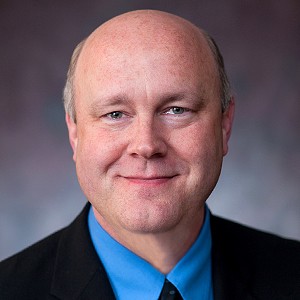 Andrew Taylor, Host
Andrew Taylor thinks (a bit too much) about organizational structure, strategy, and management practice in the nonprofit arts. An Associate Professor of Arts Management at American University in Washington, DC, he shares what he learns at "The Artful Manager."
---
The Guests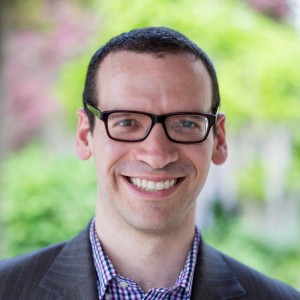 Ian David Moss | Founder, Createquity
Ian David Moss is the founder and CEO of Createquity, a virtual think tank and online publication investigating the most important issues in the arts and what we can do about them. As Senior Director of Information Strategy
for Fractured Atlas, Ian works with his own organization and the wider field to promote a culture of learning and assessment and support informed decision-making on behalf of the arts. Evidence-based strategic frameworks that he helped create have guided the distribution of nearly $100 million in grants to date by some of the nation's most important arts funders. In addition to Createquity, Ian founded the Cultural Research Network, an open resource-sharing forum for self-identified researchers in the arts, and C4: The Composer/Conductor Collective. He holds BA and MBA degrees from Yale University and is based in Washington, DC.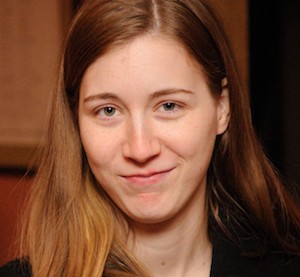 Julia Wise is a social worker and nonprofit worker. She and her husband donate half their income to the best charities they can find. She serves on the board of GiveWell, and has been profiled in The New Yorker, Quartz, and other publications.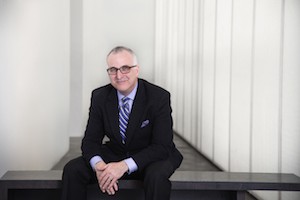 Gary Steuer | President and CEO, Bonfils-Stanton Foundation
Gary Steuer has headed Denver, Colorado's Bonfils-Stanton Foundation since October 2013. He oversees the foundation's $3 million in annual grantmaking to arts and culture in the Denver area. From 2008–2013 he was the Chief Cultural Officer for the City of Philadelphia, directing the Office of Arts, Culture and the Creative Economy. Before that, Mr. Steuer was the Vice President for Private-Sector Affairs at Americans for the Arts, advancing foundation, corporate and individual philanthropy for the arts nationally. He served for ten years as the President and CEO of the national Arts & Business Council Inc. before and during its merger with Americans for the Arts. He has also been active in speaking and writing about cultural philanthropy and policy issues.
Amy Sananman | Executive Director, Mayor's Action Plan for Neighborhood Safety
Amy Sananman is the Executive Director of the Mayor's Action Plan for Neighborhood Safety. Prior to joining MOCJ, Ms. Sananman served for nearly 20 years as the founding Executive Director of Groundswell, NYC's leading nonprofit for using public art as a tool for social change. During her tenure, Groundswell engaged tens of thousands of teens and hundreds of community groups to transform physical spaces across the five boroughs. Prior to Groundswell, Ms. Sananman's experience includes tenant organizing and affordable housing development. Ms. Sananman holds a Bachelor of Arts in Political Science from Columbia University and a Master of Public Policy from the University of California at Berkeley.
---
The Team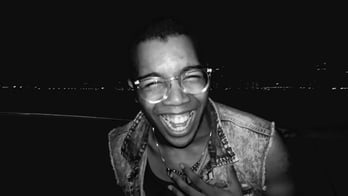 Malcolm Evans | Producer
Malcolm Evans is a Program Associate at Fractured Atlas. He graduated from Trinity College (Hartford) in 2013 with a Bachelor of Arts in Theater & Dance. He also carries a minor in Studio Arts and has studied with the London Dramatic Academy Program. When he's not hard at work at Fractured Atlas, he is hard at work at home, writing screenplays. Follow him on social media @malxavi.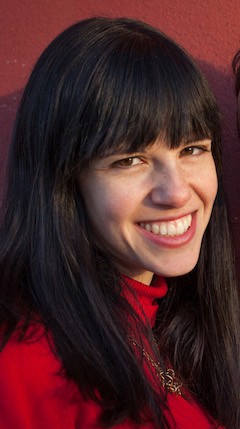 Katherine Gressel | Assistant Producer
Katherine Gressel is an NYC-based freelance artist, curator and writer focused on site‐specific and community art. She was a 2011 Createquity Writing Fellow and now helps spearhead new public programming for the organization. She has also published and presented with Americans for the Arts' Public Art Network and Public Art Dialogue, among others. Katherine is currently the Contemporary Curator at Brooklyn's Old Stone House, and has also curated for Brooklyn Historical Society, FIGMENT, No Longer Empty, and NARS Foundation. Katherine has painted community murals internationally and exhibited her own artwork throughout NYC, and currently runs an award-winning business, Event Painting by Katherine, creating live paintings of private events. Katherine has also held programming, grantwriting and teaching artist jobs and internships at such organizations as Smack Mellon, Arts to Grow, Creative Time and the Brooklyn Museum. Katherine earned her BA in art from Yale and MA in arts administration from Columbia.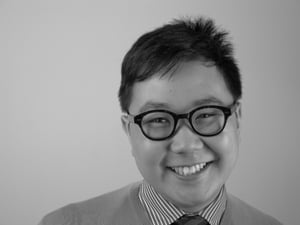 Jason Tseng | Engineer
Jason Tseng has devoted his professional and personal life to empowering ordinary people to make extraordinary change. Splitting his time between serving the arts and queer communities of color, he has worked for organizations like Theatre Communications Group, Gay Lesbian Alliance Against Defamation (GLAAD), and currently serves on the steering committee and chair emeritus of GAPIMNY, the second oldest queer Asian community organization in the nation. Jason currently serves as the Community Engagement Specialist at Fractured Atlas, a nonprofit technology company that serves artists. Fractured Atlas helps artists raise money, manage risk, find space, sell tickets, track fans, and advocate as a field. With over 50,000 members nationwide in every artistic discipline and over $75 million raised for arts projects across the nation, Fractured Atlas is the largest member-based arts organization of its kind. Before moving to New York, he grew up outside Washington, D.C., in Maryland and graduated from the University of Richmond studying Women, Gender, & Sexuality Studies and Theatre. In his spare time, Jason creates plays, stories, comics, and illustrations (usually about queer people and people of color). He now lives in Long Island City with his fiancé and their rabbit, Turnip Cake.
---
Other Suggested Reading
Uncomfortable Thoughts: Are We Missing the Point of Effective Altruism?— Talia Gibas
"Good Charity, Bad Charity" — Peter Singer
---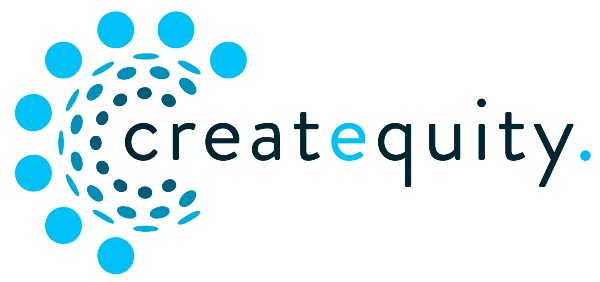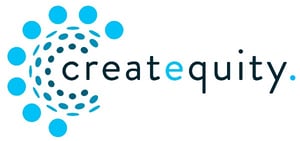 Createquity is a virtual think tank and online publication investigating the most important issues in the arts and what we, collectively and individually, can do about them.
More posts by Fractured Atlas
About Fractured Atlas
Fractured Atlas is a nonprofit organization that helps over 1.2 million artists of all stripes with the business aspects of their work.