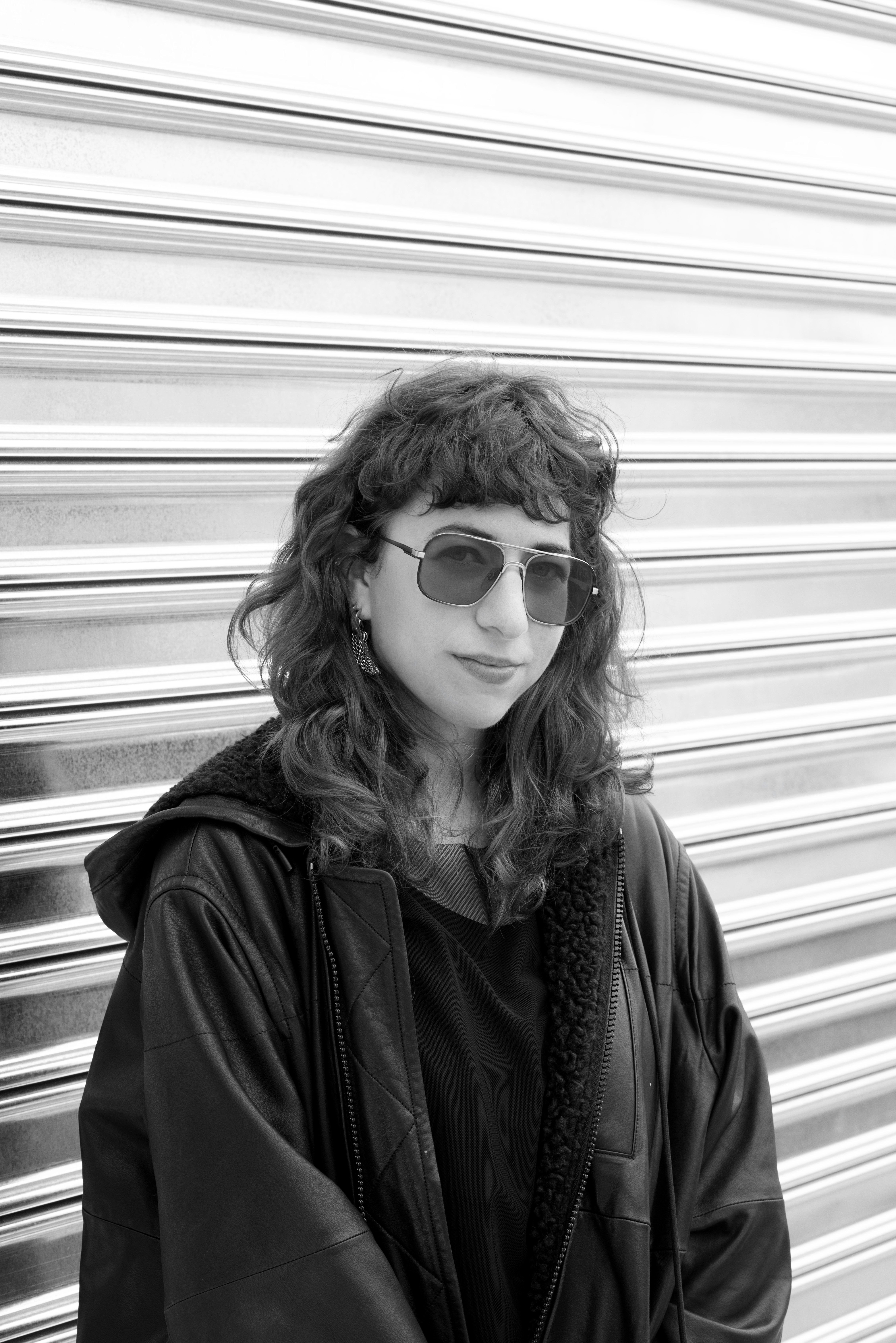 Post by Nina Berman
Upcoming Grant Deadlines and Opportunities (10/12/2021)
Every month, Fractured Atlas provides a list of upcoming grants and opportunities for artists and arts-based projects so that you can discover more opportunities to get financial support and other resources for your work. As a fiscal sponsor of over 3,000 artistic projects, we provide access to grants for artists in every discipline.
If you are new to grant-seeking, check out our introduction to grants and our grants webinars. If you're not already fiscally-sponsored, fiscal sponsorship can give you access to a wider pool of grant opportunities. Learn more about our fiscal sponsorship program here.
If you are fiscally-sponsored, be sure to review our grant application process as you apply for these grants or any others. To keep up with future opportunities as well as other tips for artists and arts organizations, sign up to receive our weekly blog newsletter.
Here are the upcoming opportunities for November 2021. Best of luck!
---

Now in its third cycle, the NYC Women's Fund for Media, Music and Theatre, administered by the New York Foundation for the Arts in partnership with the City of New York Mayor's Office of Media and Entertainment, is part of a groundbreaking series of initiatives that address the underrepresentation of women in film, music, television and theatre. The Fund provides grants to encourage and support the creation of content that reflect the voices and perspectives of all women.
In the 2021/22 cycle, the Women's Fund will distribute $2.5M in funding to media, music and theatre projects in NYC. The program will provide finishing grants for film, television, and digital projects, funds for the creation of music recordings or videos, and production funds for live or online theatre.
Geographic Focus
New York City
Deadline
November 1, 2021
---

The Henry Hering Art and Architecture Award is presented by the National Sculpture Society for outstanding collaboration between architect, owner and sculptor in the distinguished use of sculpture in an architectural project.
The jury is looking for excellence in an architectural project in which the architect collaborated with the sculptor and owner of a site. The jury is composed of two sculptors and one architect.
A winning entry will receive three medals and three hand-lettered citations – one each for architect, owner and sculptor.
The award will be presented at NSS' 2022 Sculpture Conference.
Geographic Focus
Global
Deadline
November 1, 2021
---

With funding provided by the Recording Academy, the GRAMMY Museum Grants Program awards grants each year to organizations and individuals to support efforts that advance the archiving and preservation of the music and recorded sound heritage of North America, and research projects related to the impact of music on the human condition.
The GRAMMY Museum awards grants in 3 categories: Scientific Research, Preservation Implementation, and Preservation Assistance.
Geographic Focus
Global
Deadline
November 1, 2021
---

The California Documentary Project (CDP) is a grant program from California Humanities that supports the research and development and production stages of film, audio, and digital media projects that seek to document California in all its complexity. Projects should use the humanities to provide context, depth and perspective and reach and engage broad audiences through multiple means, including but not limited to radio and television broadcasts, podcasts, online distribution and interactive media, community screenings and discussions, in classrooms and libraries, at cultural centers, film festivals, and beyond. Funding is available for research and development and production.
Geographic Focus
California
Deadline
November 1, 2021
---

The American-Scandinavian Foundation (ASF) offers fellowships (up to $23,000) and grants (up to $5,000) to individuals to pursue research, study or creative arts projects in one or more Scandinavian country for up to one year.
Grants are considered suitable for post-graduate scholars, professionals, and candidates in the arts to carry out research or study visits of one to three months duration.
Fellowships are intended to support a year-long stay. Priority is given to candidates at the graduate level for dissertation-related study or research.
The number of awards varies each year according to total funds available. Awards are made in all fields.
Geographic Focus
United States
Deadline
November 1, 2021
---

The New Hampshire State Council on the Arts is accepting applications for their Artist Entrepreneur Grants. Artist Entrepreneurial Grants support opportunities that will benefit artists' careers and small businesses, including the development of business skills, participation in programs to raise the level and quality of their art, and participation in programs that will bring their art to the widest possible markets. Funding requests may be made for $250 - $1,000.
Individual professional New Hampshire artists, makers and creatives, 18 years of age or over, who devote a majority of their time to practicing, performing and/or teaching an arts discipline are invited to apply.
Geographic Focus
New Hampshire
Deadline
November 5, 2021
---

Administered by Boston Ujima Project, the Cultural Assembly Grant honors BIPOC Boston artists for their original, exceptional, and compelling work. The grant is open to individual BIPOC artists, cultural workers, and collectives. Applicants may request up to $5,000 to support their project; they encourage artists to use at least 20% for their own artist fees and hope they pay collaborators a fair amount as well. All projects and experiences supported by this grant must be free and open to the public. For example: block parties, live events, publishing projects, sound/music-based projects, live theatre and performances, public art, public educational projects, public film screenings.
Geographic Focus
Boston, MA
Deadline
November 5, 2021
---

With support from The Jerome Foundation, a cohort of 3 early career movement-based performing artists participate in the Abrons Art Center Performance AIRspace Residency. Performance AIRspace residents are provided with a monetary commission and access to studios and theaters for rehearsals towards the development of a live performance to be presented at Abrons Arts Center.
Residents receive a $7,000 commission for a new work to be presented at Abrons as part of the 2022-2023 Presenting Season and 200 hours of fully subsidized studio rental time.
Geographic Focus
New York City
Deadline
November 7, 2021
---

Made possible with generous support from the Andrew W. Mellon Foundation, the Association of Performing Arts Professionals's ArtsForward program will support the presenting and touring field's safe, vibrant, and equitable reopening and recovery as presenters, artists and audiences reconnect, tours resume, and venues reopen. More than $2 million will be given through direct grants of $35,000 or $50,000 to U.S.-based APAP presenter members working in partnership with individual artists/companies, to support the performing arts field's transition toward reopening its venues and resuming live programming. Funds will be distributed by early 2022 for a grant period that takes place during the remainder of 2022.
Geographic Focus
United States
Deadline
November 15, 2021
---

The A.I.R. Fellowship Program was established in 1993 in order to support underrepresented and emerging women and non-binary artists in New York City. Each year, six artists are awarded a year-long fellowship to develop and exhibit a project at A.I.R. Gallery.
Fellows receive sponsored memberships with A.I.R. Gallery, professional development, access to the gallery space, staff, and other resources, mentorship, and a stipend pending available funding.
Geographic Focus
New York City
Deadline
November 15, 2021
---

The Sandy Crimmins National Prize for Poetry annual national poetry prize from Philadelphia Stories features a first place $1,000 cash award. Three runners up will each receive a $250 cash award. The winning and runner up poems are published in the Spring issue. These poems and honorable mentions appear online. The Crimmins Prize celebrates risk, innovation, and emotional engagement. They especially encourage poets from underrepresented groups and backgrounds to send their work.
Geographic Focus
United States
Deadline
November 15, 2021
---

The Artist's Book Grant is a six- to eight-week residency for artists to produce a limited-edition book work. Working intensively in the Women's Studio Workshop studios, artists print and bind their own books, and are encouraged to create an edition size no larger than 100 and no smaller than 50.
The grant includes a stipend of $350/week, up to $750 for materials, up to $250 for travel within the continental U.S., free onsite housing, and 24/7 studio access. WSW can provide technical advice; training on new equipment, techniques, and materials; and production assistance.
Geographic Focus
Global
Deadline
November 15, 2021
---

The WeHo Artist Grant from the City of West Hollywood aims to nurture and support the long-term development of an artist's ideas by providing funds that increase the capacity for artists to realize work, advance the conditions of creation, and navigate the complexities of both making art and making a career. Applicants must be registered on the West Hollywood Artist Registry and must be residents of the City of West Hollywood. This is a one-year grant and artists who receive the grant must wait three years before they are eligible again.
Geographic Focus
West Hollywood, CA
Deadline
November 19, 2021
---

Smack Mellon's Artist Studio Program supports emerging or early career artists. The program provides six eligible artists working in all visual arts media a free private studio space accessible 24/7 and a fellowship (dependent on funding). The program runs for a 50 week period from September 1 to August 15.
Artists also have access to shared facilities that include: a digital production lab and a fabrication shop. Staff is on-hand to provide technical support and to respond to the studio needs of resident artists.
Geographic Focus
New York City
Deadline
November 20, 2021
---

The Bronx Dance Fund seeks to nurture the development of artists and organizations that comprise the field of dance in the Bronx. To achieve this goal, the Bronx Dance Fund will support individual Bronx-based dancers, choreographers, and dance organizations with grants of up to $7,500 for general operating or project-based support, including capacity building, training, professional development, and/or production. The Bronx Dance Fund will prioritize talented early career dance artists, and BIPOC-led organizations.
Geographic Focus
November 22, 2021
Deadline
Bronx, NY
---
Good luck! For more upcoming opportunities and tips to improve your grant applications, sign up for our newsletter!
More posts by Nina Berman
About Nina Berman
Nina Berman is an arts industry worker and ceramicist based in New York City, currently working as Associate Director, Communications and Content at Fractured Atlas. She holds an MA in English from Loyola University Chicago. At Fractured Atlas, she shares tips and strategies for navigating the art world, interviews artists, and writes about creating a more equitable arts ecosystem. Before joining Fractured Atlas, she covered the book publishing industry for an audience of publishers at NetGalley. When she's not writing, she's making ceramics at Centerpoint Ceramics in Brooklyn.