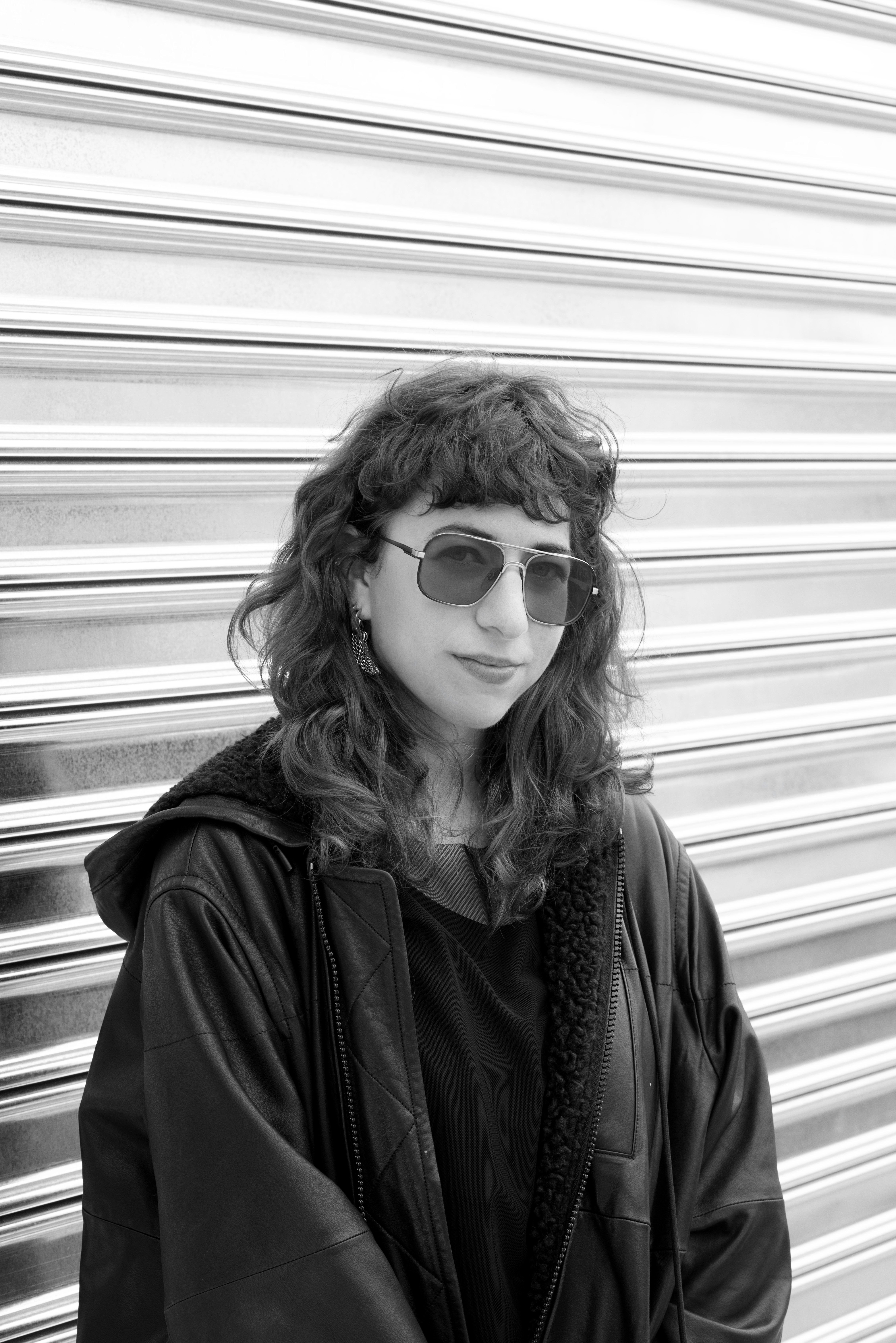 Post by Nina Berman
The House of LaBeija: Creating a Monument For Crystal LaBeija, the "Mother of Ballroom"
Marcus Henderson is a new father with all of the attendant responsibilities, hopes, and dreams for his family. He wants to take care of his family, make sure that they get the right kinds of opportunities, and do his part to honor those that came before him. A few months ago, Henderson stepped up to take the role of the New York City Father of the House of LaBeija, which has over fifty members across generations. The House of LaBeija is a ballroom house full of queer, BIPOC members who compete in balls in competitions like voguing, share their lives together, and support one another when they face challenges.
Dating back to the late 1960s, the House of LaBeija was founded by Crystal LaBeija in protest against the white, Eurocentric beauty standards of the drag balls of her day. When she created the House of LaBeija, she created a seismic shift in queer underground culture whose resonances we still feel today.
To honor her massive contributions for Black liberation and queer liberation and secure her place in the historical record, Marcus Henderson and the House of LaBeija want to create a formal monument to her.

Marcus Henderson with the NYC Mother of the House of LaBeija, Samil LaBeija
What is the House of LaBeija and what does it mean to be its New York City father?
It's hard to talk about just the house without talking about ballroom altogether.
Ballroom is based on competition. It's a competitive environment. It's also a celebration of who we are as LGBTQ people of color. It's a place where we come in to express who we are and be celebrated for it. Those very same characteristics that oppress us [in mainstream society], be it a male being too feminine or a trans person being trans... in ballroom, they're celebrated for those very same characteristics. And there's a competition to see how best you can express that. So if you're voguing, for example, you're expressing your femininity, you're expressing your creativity, and you're expressing yourself in your fullest. And that is what being a member of the House of LaBeija means.
There are different categories, but [members] all compete and perform. We have dance, which is vogue, and we also have runway, which is a whole different category and we have realness which is based on the privilege of passing. And back when it first started, realness represented, you know, those who were providers who could pass. There were those who could not pass and could not get jobs, could not function in mainstream society. So those who could pass would be of assistance to those who could not.
So it's this way of recognizing if you have the privilege to pass that it is then something that you can redistribute.
It's all about support. The family is all about supporting the members in their creative expression. Some within, you know, issues such as housing or drug abuse or domestic violence, or finding a safe place to transition. So we're a support system for those elements of our community.
The house is a family. It is a family and what it means to be the father? It means exactly what it means to be the father of a family. I'm responsible for providing spaces. I'm responsible for providing opportunities, responsible for providing structure, responsible for providing the schedule, keeping the house on track. The logistics.
In New York, we have approximately 44 members that are active, but maybe around 60-something members, including older members, that are no longer active but still alive. The House dates back to 1968. Some have it starting in 1972 or 1974. We still have some older members from those eras, and we still have some current members that are millennials and Gen Z. It's so many different age groups, multiple ranges. The house is older than the Super Bowl.
For people who don't know, who was Crystal LaBeija and why is she so important?
Crystal LaBeija is the mother of ballroom. She's also the mother of all mothers. She is the pioneer, the founding element of ballroom as we know today.
Photo credit: Photo from Marlow La Fantastique, housed at University of Michigan
Crystal LaBeija was a trans woman who competed in the pageantry system of New York City in the 60s. Back then, beauty standards were based on if you were fair, more fair skinned, you would win. So a lot of the people of color in the trans community that would compete in these pageants, they would have to put on makeup to lighten their skin in order to win the competition.
So one day, one fateful day, Crystal LaBeija had had enough. She was literally on the stage and she didn't win. She was announced as a runner up and she was clearly the winner. She stormed off the stage in protest of being judged on European beauty standards and decided to start her own ballroom system, where she would be able to have beauty standards based on people of color. And that began the movement of ballroom as we know it today. And that's why Crystal LaBeija is so important. It started off as a civil rights movement and developed into an LGBTQ people of color movement. So it lives in both worlds.
I'd love to hear you talk a little bit about the monument.
The monument is a way of recognizing her achievement and her contribution to LGBTQ+ people of color today. That's why we would like to raise the money to memorialize her contribution.
We visualize it as a bust. It's still being discussed whether we want the bust to be placed on the pier where a lot of the young LGBT people go in order to express themselves. I would say we are more leaning toward having it memorialized and living in the Schomburg Center [for Research in Black Culture].
It's really about what would stand the test of time. You know, a statue stands the test of time. I believe there will also be some type of little literary and visual work to go along with it. We want to put together something that says, "Hey, we were here, this is what we did and we are part of the community. We also had some contributions that you know were positive and necessary."
I would say we feel that this should be part of mainstream history because it started off as a civil rights movement and too many times have the LGBT gone unacknowledged in those movements. And it's a way to kind of include us in that movement and also memorialize the start of our own movement, which still lives today.
Can you talk a little bit about how this work fits in with the mainstreaming or increased mainstream awareness about ballroom and about some of the some of the people like

Marsha P. Johnson

,

Sylvia Rivera

?
I work in the film and television industry. So the trend toward the focus on ballroom is born out of people wanting to hear different stories. And right now the story is the queer story. It's the trans story. We've always been here. We've always had these stories, but the media is now focused on those stories. And I think it has more to do with the marketplace and how African-Americans remain the highest demographic watching cable television today. So the impact that ballroom has had or is having is that it's offering up something new that's not really new, but people are starting to take a deeper interest. We were invisible and pretty much, you know, sidekicks to the mainstream heterosexist narrative.
No one was thinking about memorializing anything. No one thought about the future of the movement. No one even thought of this as a movement. They were just doing what was necessary for them to survive and have a good time. You know, it's almost the same parallel story as the birth of hip hop. You know, you have this marginalized group who decides to engage in artwork and expression in order to cope with the harsh realities of their existence. That's what this is.
What have been some of the challenges that you've experienced as you are trying to create this monument and beyond that the challenges to amplify the House of LaBeija and the legacy of Crystal LaBeija?
The biggest challenge that I experienced is manpower. You need people with certain skill sets in order to push intention, agendas, narratives. You need people to do those things. I'm in need of grant writers! We need people that do social media on a consistent basis. That's a job in itself and you need someone to drive that machine. We need people to say, "Okay, this is what I'm going to do. I'm going to do it consistently and professionally," and a lot of times those skill sets do not exist within our community. A lot of times people are so caught up in their issues within a community that it becomes a struggle. So we have to reach outside the community for help. And you know what happens when that happens? We know when we do that, it's crickets.
I will say when it comes to grants, donations, or foundations, the struggle there is that we have to fit within a model that necessarily doesn't fit well. So what happens is we have to apply with an out of the box approach and not many people in systems that are established want to try out of the box approach.
A lot of times when it comes to any foundation, you have to understand the foundation and understand it's history, understand your history, and how the two missions connect. That's more involvement than an average person coming in can do.
For example, when it comes to television or film, the first question is how is your social media? What is your social media following? How many numbers on Instagram do you have? Our community survived from being invisible, so they're not visible on social media like that. Most of them have private accounts because they don't want to be victims of hate crimes. So we have to move in stealth, which hurts us when we need funding and resources.
If you or your project is opposed to compulsory heterosexuality or white supremacy, then you become kind of illegible.
When it comes to the larger LGBTQ [foundations] involving everyone, there is an element of discussion around racism because it's very, very real, even within the LGBTQ community. So that kind of puts off white organizations that are LGBT-focused because they're like, "Oh, we're inclusive" but our community is saying, "No, you're not really as inclusive as you think you are." Someone in these organizations has to understand when they are faced with this type of opportunity that is not going to fit in the traditional models that are available. And we need allies.
[We did] a festival called the Equality Ball Gala that's thrown by this LGBTQ+ organization in New Jersey. They [wanted] us to do a tribute to ballroom because they're honoring exceptional individuals in the LGBTQ+ community. We just recently finished a festival at Bushwig. Earlier this year, we did the Pride special on ABC. We have a short film coming up in October. It's very much still in the early stages but it's been booked and the details are being developed.
We also have some private networking events that happen because people just want to meet the house now. I can't say who it is, but it's a major fashion label, and they would like to meet the house of LaBeija. And so they informed us. We've been approached by Reebok. We've been approached by Sephora.
What happens is a lot of times these industries come into our community with no budget, expecting a bunch of kids to just say "Yes, sure, we'd love the exposure." But our community has passed exposure because you guys see us now. So now we need some money to survive and pay for the work that you would like us to do for you. And a lot of times they're not coming with budgets. They take the entertainment value and they go and they put it on TV and they don't give back to the community. So therefore we're still asking for dollars to do things like [the monument].
What we are trying to do is preserve the culture. We're trying to lay the foundation and groundwork for other houses to be able to organize themselves where they can think about longevity and support of the community on a long term basis.
Where does Fractured Atlas fit in with what you are doing or what your goals are?
Fractured Atlas can fit in by providing the opportunity for us to access funding to further these initiatives. Most companies or donors or investors are looking for a return on investment. So we have to go somewhere where it's about the community, it's about the preservation of our lives. It's about providing safe spaces.
When it comes to Fractured Atlas. It's so important what they're doing, because it's providing just like I do, a space for us to come and have an opportunity to elevate, find the funding, and find the resources to elevate. And although there's still challenges with those foundations or organizations there's still the opportunity.
I discovered fiscal sponsorship years ago when I was working on a documentary called "A Deeper Love," and it's about the evolution of Black gay pride. A lot of people do not even know a Black gay pride exists, and that's the whole point of the documentary is to bring it to light that this exists and it's not a mark against the overall LGBTQ pride. It just addresses the specific needs that minority LGBTQ people deal with. And it's a whole different ballgame.
For example, when I hail a cab, they don't see that I'm gay. They see that I'm of color. And then within a community of color, there's a lack of support [for gay people]. So we live in a very unique cross-intersection that has to be acknowledged as its own thing. That's what a lot of people can't get their heads around. We've been lumped in with the Black community. But the acceptance only goes so far there. And then we're lumped in with the LGBTQ+ community, then there is the issue there with race. And so there's just one center lane that we exist and that we maintain that the world does not really get too involved in unless they're taking someone out to exploit.
How can people support you?
They can go to Fractured Atlas and donate. I haven't gotten a chance to post an ad for interns, but definitely we're looking for those who can help us on the administrative side of things. That's where my goal is because a lot of the members don't have those administrative skills. We are planning on relaunching the Crystal LaBeija Monument fundraiser but we're trying to get our ducks in a row, and I would love to get those administrative hands.
Is there anything else you'd like to add?
If there's one thing I would love [people] to take away is the dedication and intention to queer black stories. And Crystal Labaija's story is a queer Black story that definitely needs to be memorialized because it would go on to then inspire many other queer black stories to this very day. And so it is our responsibility because we can't rely on those other communities to tell our stories better than we can.
I'm always here to advance, to elevate, to evolve. That's what we want. And we definitely need as many allies as we can get.
---
Follow the work of the House of LaBeija on its website, Instagram, Twitter, and Facebook. To support the family's vision, you can donate to them through their Fractured Atlas fundraising page.
More posts by Nina Berman
About Nina Berman
Nina Berman is an arts industry worker and ceramicist based in New York City, currently working as Associate Director, Communications and Content at Fractured Atlas. She holds an MA in English from Loyola University Chicago. At Fractured Atlas, she shares tips and strategies for navigating the art world, interviews artists, and writes about creating a more equitable arts ecosystem. Before joining Fractured Atlas, she covered the book publishing industry for an audience of publishers at NetGalley. When she's not writing, she's making ceramics at Centerpoint Ceramics in Brooklyn.