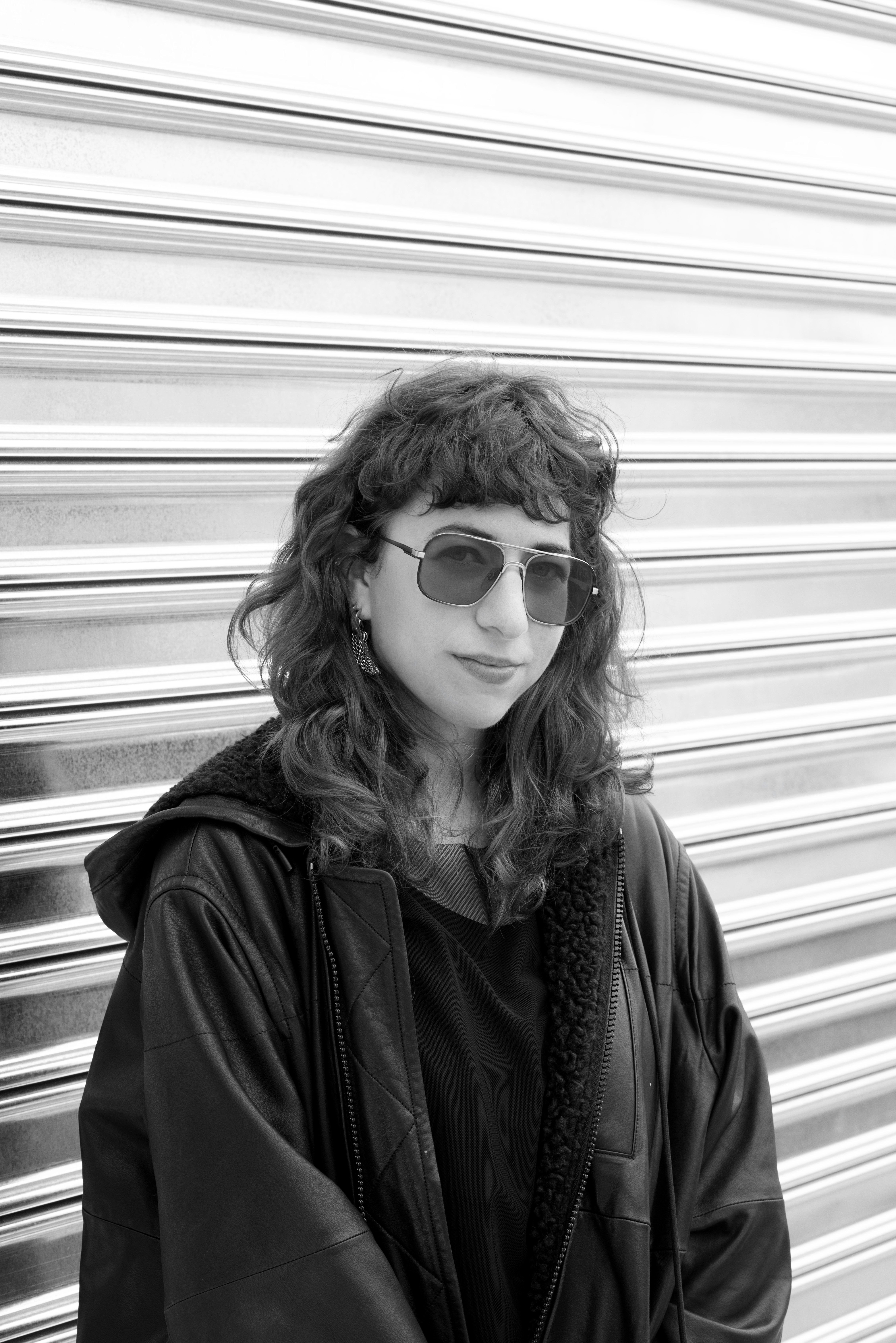 Post by Nina Berman
Member Spotlight: The Exponential Festival
It's hard for emerging, ambitious, experimental artists to book their first shows in a competitive arts environment like New York City. The founders of Brooklyn-based Exponential Festival have been working since 2016 to change that. Founder and Artistic Director Theresa Buchheister and Producing Director Nic Adams, along with the rest of the Exponential Festival team, are gearing up for an ambitious multi-venue, multi-artist extravaganza in January with a crowdfunding campaign that ends on November 3.
Their goal is to help artists take root, while putting on amazing, surprising shows and compensating performers.
Tell us about your work or project. What inspired it and how do you hope it will impact people?
Nic Adams here. There are a few origin stories about Exponential. Theresa's is gospel. Here's mine:
Born out of Brooklyn venue The Silent Barn in the 2010s, from the beginning the artists of Exponential were inherently adaptive, resourceful, diverse, and multidisciplinary. Since The Silent Barn functioned mainly as a bar and music venue, any performance that happened there had to conform to these limitations. As such, the plays were cast with musicians, the dance concerts were performed on concrete floors, and the shows were scheduled around recording sessions. The artists that came out of this environment had to be loud enough to compete with a band, game enough to work through interruptions, and wild enough to hold everyone's attention. Comedians became a feature of The Silent Barn for this reason, and soon everyone's plays, dances, and films had a good sense of humor too. From these circumstances, an aesthetic emerged, as well as a visionary artistic leader (and my friend): Theresa Buchheister.
Founding Artistic Director Theresa Buchheister began Exponential in 2016 for many reasons, but one that resonated with me was: to remove the barriers to entry for young artists producing their first shows in New York City. On a shoestring budget, Theresa focused on what resources they could confidently deliver to artists: media attention, a devoted audience, great documentation, and a box-office split. With other festivals presenting mid-career, domestic and international talent, Exponential found its focus being by and for New York City emerging artists working in experimental performance.
Since 2016, Exponential has presented the work of 1,200 NYC-based artists to 17,300 audience members in 23 (primarily Brooklyn) venues. Our artists present multi-week runs, one-offs, and variety shows throughout the month of January in theaters, back rooms, basements, and box-stores.
From year to year, we've focused on responsible growth that incrementally deepens our commitment to artists. We've expanded the resources we offer to include MFTA access, free technicians for split-bills, volunteer accident and general liability insurance on union productions, 100% box-office income at venues like Vital Joint, Para\\el, and YouTube, free documentation, each year only adding to this list. In response to the COVID-19 pandemic, we pivoted to a digital festival, presenting 31 films by live performance artists. We gave 100% of box-office donations to the artists, and, for the first time in our organization's history, paid all participating artists an honorarium for their work. Over 60% of our budget last year went to paying artists or saving them money.
Performer Tina Wang, photographed by Walter Wlodarczyk


Describe the process you've taken to bring your project to life. What's been involved?
Our producing team is composed of artists. All of us have presented work in Exponential, making our shared knowledge of the impact and systems even more intimate and detailed. We are also venue operators, administrators, producers of our own work and others, fundraisers, etc. and bring our individual skillsets to bear on this important project. During our season, we act in our official capacities as venue liaisons, press representatives, and sounding boards! We also pinch-hit as sound and lightboard operators, front-of-house staff, and more…in fact, one year I was in charge of disposing eight bales of stinky hay for a show!
What have been your biggest challenges with this project or with your work?
Our community is part of a radical, eclectic, wild, woolly ecosystem, and maintaining that requires flexibility and an open mind. Practicing these values requires ongoing personal work and has become more difficult the longer I continue. It is much easier to say: "let's do what we did last year." One way we try to practice these values is by presenting projects across a variety of scales: plays at theaters, video-puppetry in warehouses, stand-up in back rooms, immersive shows in basements, and (last year) films on YouTube. The variety helps keep me feeling fresh, humble, and hungry.
For you, what is the relationship between art and social change? How does your work fit into that relationship?
Performance is, most visibly, an art form of representation. It is an immediate way to consider another way of being beyond your own experience. Importantly, it is also an art form of the imagination. A common obstacle in performance, generally, is failure of the imagination - to accept only our own, individual experiences and wish to see them reflected on stage. The way we change the imagination is through representation. We have worked hard over the past four years to address socioeconomic, racial, ability, and gender disparities in our rosters and our curation teams, keeping tabs on, in Ashberry's words, who comes "to mean us to us." Practically speaking, we want our festival to reflect the diversity of our city, in all its forms. Through expanding access to producing one's own work, we hope to empower a diverse group of young artists ready to take the keys to the city.
What has been most useful to you about your Fractured Atlas membership? Which tools, resources, or services have you taken advantage of?
As the member of the Exponential team that interfaces most frequently with Fractured Atlas, it is my great joy to express gratitude to its staff. You are thorough, communicative, quick, and shatter expectations. We have relied on Fractured Atlas to review grant proposals, issue tax-deductible receipts, keep our money safe, and keep us accountable. Last year we ran our first crowdfunding campaign on your platform. The learning curve was so intuitive it was basically flat.
Performers Engelstein & Lisa Fagan, photographed by Walter Wlodarczyk
What was your first big win with Fractured Atlas?
I'll never forget the day when Fractured Atlas contacted us to say we had received an invitation to apply for a grant that hadn't even been on my radar. That was a good day. Thank you for the surprise.
What advice do you have for other artists or organizations using Fractured Atlas services. How can they get the most out of it?
Fractured Atlas has shepherded countless arts organizations, collectives, and individual artists to begin the work of imbuing one's artistic practice with sustainability and accountability. You empower artists to raise their sights and begin to think about how to prolong their life's work.
Any upcoming events that people should know about? What's next for you that we should be keeping an eye out for?
The Exponential Festival is currently crowdfunding through 11/03/21 using Fractured Atlas' fundraising platform! Please donate if you can.
---

You can follow the Exponential Festival on their website, Instagram, Twitter, and Facebook. To support their work, you can donate to their crowdfunding campaign or to their general fund on their Fractured Atlas fundraising page!
Cover photo: Performer Taylor Clayton-Brooks, photographed by Walter Wlodarczyk
More posts by Nina Berman
About Nina Berman
Nina Berman is an arts industry worker and ceramicist based in New York City, currently working as Associate Director, Communications and Content at Fractured Atlas. She holds an MA in English from Loyola University Chicago. At Fractured Atlas, she shares tips and strategies for navigating the art world, interviews artists, and writes about creating a more equitable arts ecosystem. Before joining Fractured Atlas, she covered the book publishing industry for an audience of publishers at NetGalley. When she's not writing, she's making ceramics at Centerpoint Ceramics in Brooklyn.