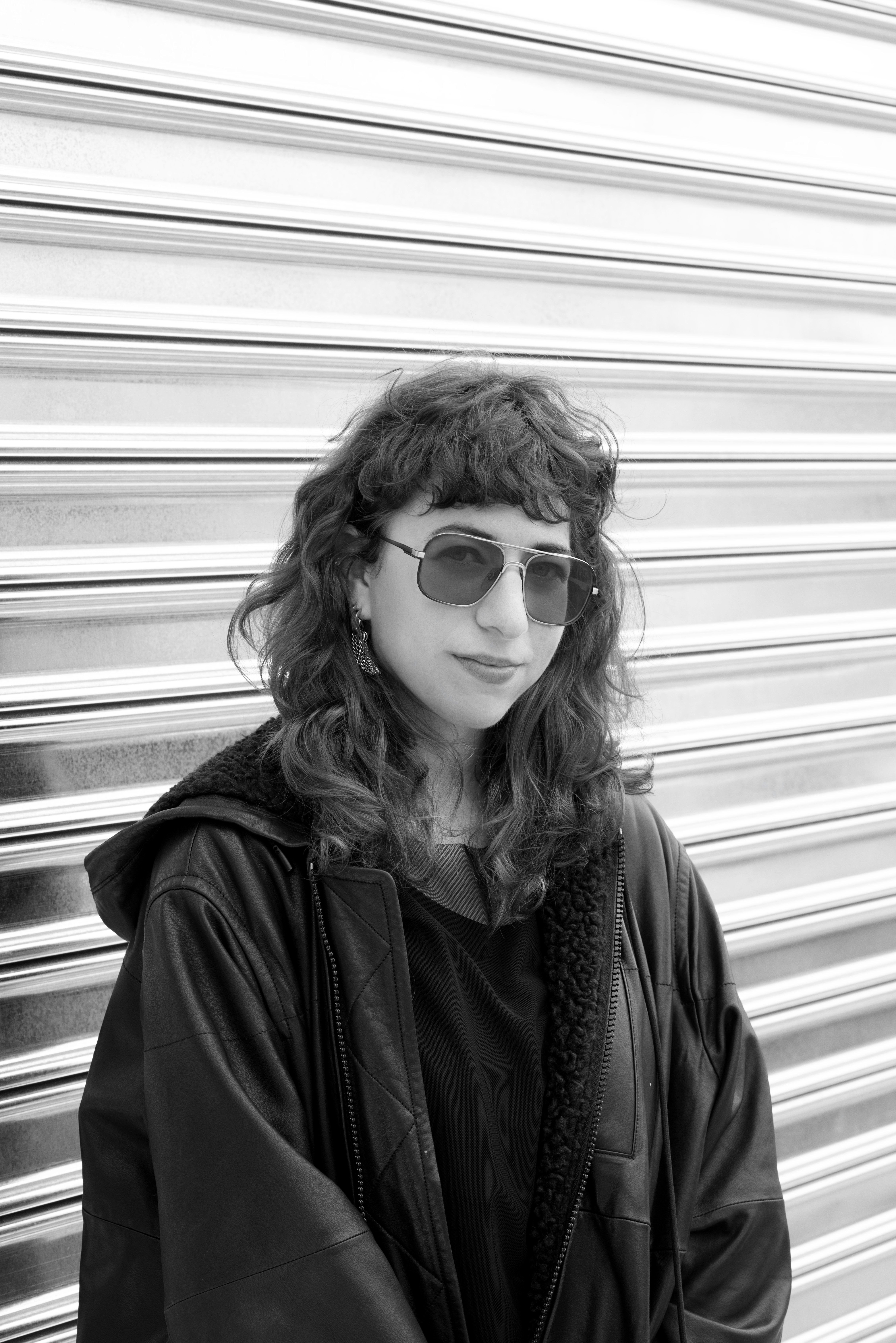 Post by Nina Berman
Member Spotlight: Split Britches
For over 40 years, Split Britches has been creating art that is both lesbian and feminist. Split Britches projects span theater, solo performance, live art, workshops, digital media, models for public conversation, and written work. Founded by Lois Weaver and Peggy Shaw, Split Britches "is about a community of outsiders, queers, eccentrics – feminist because it encourages the imaginative potential in everyone, and lesbian because it takes the presence of a lesbian on stage as a given."
In addition to her work as an artist, activist, and facilitator, Lois Weaver is a professor of Contemporary Performance at Queen Mary University in London. Peggy Shaw is a performer, writer, and teacher. They have been awarded Guggenheim Fellowships as well as grants and fellowships from other institutions like the Doris Duke Foundation, NYFA, and the Wellcome Trust.
Their work is rooted in the experimental, downtown New York theater scene and a strong DIY ethos.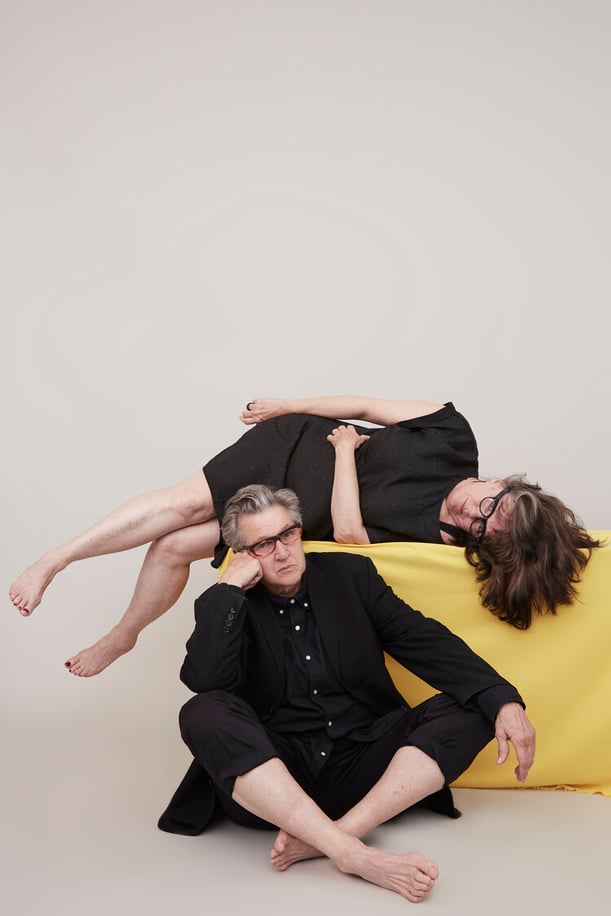 Photo credit: Christa Holka
Their most recent work "Last Gasp WFH" was created in isolation and presented through May 31 by La MaMa Experimental Theatre Club. Lois, Peggy, and their collaborators used spoken word, movement, and a virtual-first approach to creation to engage questions of breath, home, and a world that appeared to be crumbling around them. The New York Times referred to it as "not just one of the 40-year-old company's best pieces, but among the most evocative art to emerge from the Covid era."
Tell us about your work or project. What inspired it and how do you hope it will impact people?
In March 2020 we were in London preparing for a performance that was going to be live and suddenly the world locked down and we were stopped in our tracks! Through a series of lucky happenings, we found ourselves sheltering in place in a spectacular abandoned house, and we decided to continue working on the piece just in case the world did open up. And as we continued working over the course of several months we realized we weren't making a live performance anymore – we were creating a digital performance that could be publicly shared during the pandemic.
Suddenly the show we had been working on had an entirely new resonance – it was titled "Last Gasp" before we were living through a pandemic that was caused by a respiratory illness. We wanted to express some of the experience of living in that time, living in our last gasp of age being older artists, living in the last gasp of our planet struggling to breathe, living in the struggle for racial justice and social unrest that came about from George Floyd's murder. Ideas about what it means to breathe became relevant and we want people to come together to meditate on that with us in the performance.
Describe the process you've taken to bring your project to life. What's been involved?
We really decided to take the approach of using what we have – like in the way our friend Heather Acs talks about all of her friends coming together for a night dumping everything that they had in their pockets on a table and making something with it. So we started filming over Zoom – Lois and two of our collaborators Vivian Stoll and Nao Nagai were all teaching and really getting in the headspace of Zoom so their brains were already adapting to that digital space, and we began to think about what it meant to make a live performance digitally. We were also working internationally, working with Nao Nagai in London, Vivian Stoll in Brooklyn, and Morgan Thorson in Minneapolis. It was a truly invigorating process that spurred a new practice for us which is important as we age to give us increased accessibility in making and sharing performances, and also helping us reach a larger audience.
What have been your biggest challenges with this project or with your work?
Really it's people's preconceptions about what it is we do. We bill ourselves as a feminist and lesbian theater company, and people immediately assume that they know what that is and know what the work is based on from those identifiers. We actually don't make work about being lesbians or being feminist, we explore the work through those lenses which means the work is often different than what a lot of people expect. Throughout our 40-year careers we've also been marginalized because of our sexuality, gender, class background, age, politics - and haven't been given the same kinds of opportunities as others. In some ways this project has helped us transcend some of that, which might partially be because we're not in person.
For you, what is the relationship between art and social change? How does your work fit into that relationship?
We use performance as a way to move through whatever personal challenges we are facing at the moment, whether its identity, ageing, or current circumstances like politics or social climate. The personal has always been political for us as working class white feminist aging lesbians.
In more recent years we have also wanted to literally involve audiences in the world of our work, like in "Unexploded Ordnances (UXO)," "What Tammy Needs to Know About Getting Old and Having Sex," or in the Public Address Systems project.
Lois Weaver's alter ego, Tammy WhyNot
What has been most useful to you about your Fractured Atlas membership? Which tools, resources, or services have you taken advantage of?
We've primarily used Fractured Atlas as a fiscal sponsor given that we came to FA fairly late after having survived as solo independent artists for 30-40 years before that. We've loved the financial flexibility it allows us, and we welcome the time and space it gives us to be able to focus on other things.
What was your first big win with Fractured Atlas?
Our first big win was being able to accommodate some private donors, including one who has become a consistent and essential donor! The ability to receive those donations has allowed us to expand the work we do and consistently work with (and pay!) a team that we love.
What advice do you have for other artists or organizations using Fractured Atlas services. How can they get the most out of it?
Get involved ahead of time! We really recommend getting involved with enough lead time to understand what services are available and how they can benefit you, rather than grabbing the situation when you need a fiscal sponsor.
A
ny upcoming events that people should know about? What's next for you that we should be keeping an eye out for?
Next on the horizon is a project we have been developing called "Sheltered in Place." "Sheltered in Place" is a digital public engagement infrastructure housing community, conversation, and creative expressions. It explores what it means to stay home in the context of a global pandemic and what shelter and place might mean to us as we move out of this crisis and into the future. We don't know exactly when this will launch, but keep an eye out in the next month or so!
If you'd like to get in touch about "Last Gasp WFH" please contact our producer, Laura Hunter Petree, at laura@split-britches.com.
---
You can follow Split Britches on their website, as well as on Instagram, Twitter, and Facebook. To support their work, head over to their Fractured Atlas fundraising page!
More posts by Nina Berman
About Nina Berman
Nina Berman is an arts industry worker and ceramicist based in New York City, currently working as Associate Director, Communications and Content at Fractured Atlas. She holds an MA in English from Loyola University Chicago. At Fractured Atlas, she shares tips and strategies for navigating the art world, interviews artists, and writes about creating a more equitable arts ecosystem. Before joining Fractured Atlas, she covered the book publishing industry for an audience of publishers at NetGalley. When she's not writing, she's making ceramics at Centerpoint Ceramics in Brooklyn.