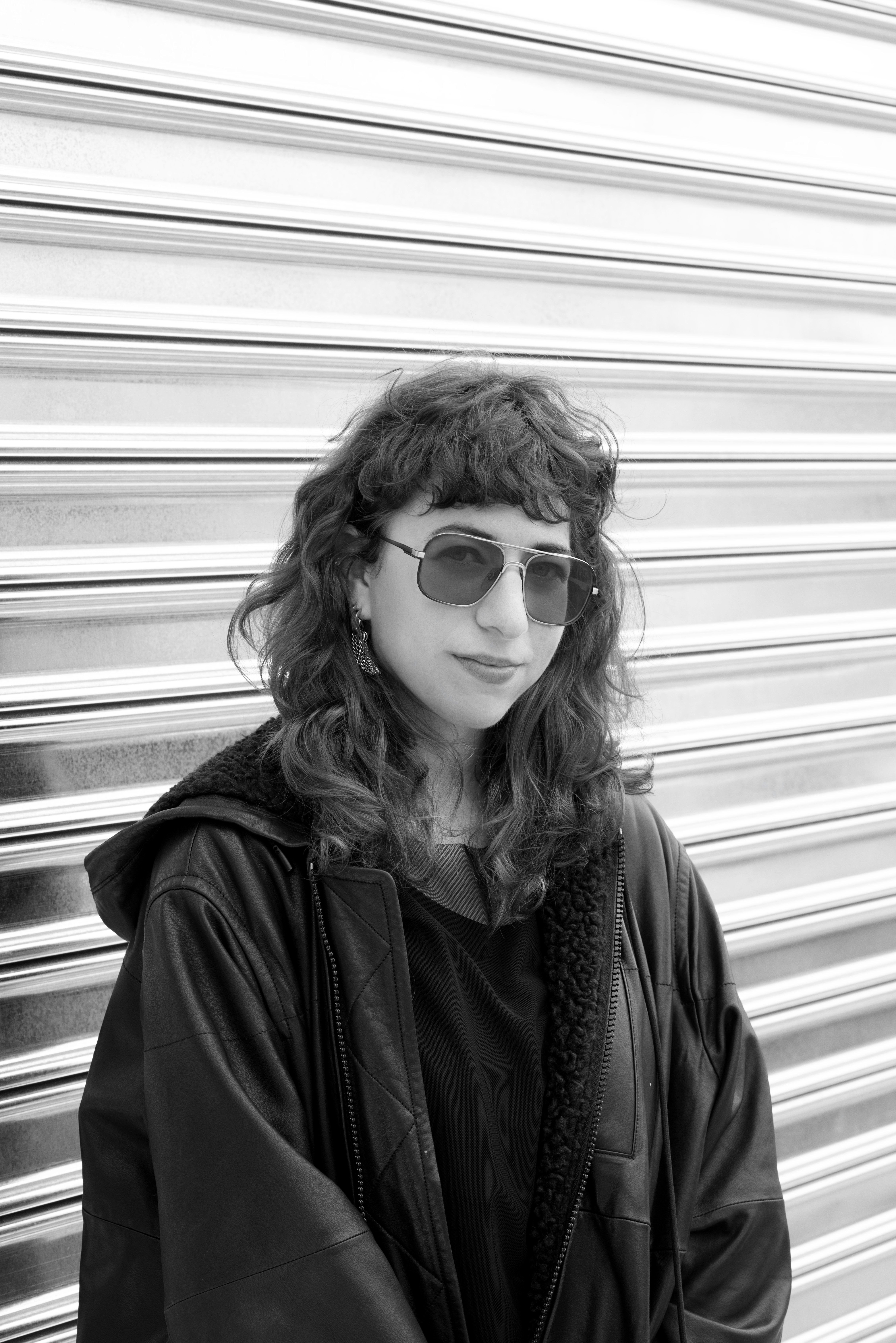 Post by Nina Berman
Member Spotlight: Revelations of Divine Love
Plague, revolution, and spending copious hours alone with your thoughts happen to be very relatable experiences for many of us in the past few years. They're also some of the organizing principles of the life of Julian of Norwich, a 14th-century English mystic, first woman author of an English book, and the subject of Caroline Golum's medieval live-action drama, Revelations of Divine Love.
She has been researching, writing, and planning this movie for years. Now, with the encouragement of her first big grant win and the support of her collaborators, she's ready to make it a reality.
Caroline is currently fundraising for Revelations of Divine Love through Fractured Atlas. Having reached her goal of $25k on the first day of her campaign, she's now stretching her goal and dreaming bigger with the proof that her community wants to see this movie get made.
Here, she gives us the down low on Julian of Norwich, what a medieval mystic's experience can illuminate about the 21st century, and how Fractured Atlas has supported her work.
---
Tell us about your work or project. What inspired it and how do you hope it will impact people?
Allow me to set the scene: it was April 2017, shortly after the election, and I had just finished post-production on my first feature. No one wanted to screen this film, I was working a dead-end job that I didn't like, and the world was in shambles. All I could muster was a daily prayer for an easy death.

I was laying on the sofa in my apartment, fantasizing about getting hit by a bus, when my roommate and writing partner, Laurence Bond, asked if he could read me a paper he was working on. Laurence was studying for his MA in medieval history at Columbia and researching Julian of Norwich, a 14th-century mystic. From the moment he began to describe her visionary experience, I was rapt: as it turns out, Julian had also prayed for her own demise. She was on her deathbed, receiving her last rites, when she saw a vision of Christ crucified. This was the first of 16 visions, lasting over three days, that she would come to record in a book–the first book in English written by a woman.


Julian's writing hit me like a ton of [soft, comforting] bricks: here was a woman who worked in solitude, endured bodily sickness, survived two waves of the Black Plague, and came out on the other side with a revelatory understanding. Her version of Christianity was so contrary to the popular patriarchal and colonial iterations we've witnessed throughout history–she believed that love was this awesome, powerful force that could conquer all ills. Her visions were visceral, bordering on the psychedelic, and she described what she saw, felt, and understood in such vivid detail. I couldn't believe that someone hadn't made a film about her.
So, here we are, almost five years later - and her work has only become more timely. Julian wrote allegorically about the Black Plague and the subsequent Peasants' Uprising in her work, using these visions as a way of understanding the violence and madness around her. This is essentially what I'm trying to do with my film: offer audiences a rich, colorful, and disguised way of understanding our own fraught moments.
Describe the process you've taken to bring your project to life. What's been involved?
I co-wrote the screenplay with my aforementioned writing partner, who is a medieval historian specializing in the lives of laypeople during the Middle Ages. Our work from the outset has been to split the difference between historical accuracy–how people spoke, dressed, worshiped–and the contemporary messaging we want the film to carry.

For my proof-of-concept, I collaborated with artists who had been involved from the beginning: Gabe Elder, my cinematographer, and Grace Sloan, my production designer. We started talking about this project in 2018, but the proof-of-concept didn't come together until January of last year. After our initial production meeting, it became apparent that we'd need to enlist a scenic painter too. It so happened that a painter friend of mine, Grant Stoops, had a background in scenic work, and he brought a lot to the mise-en-scene. Zach Clark, who edited the piece, was a natural choice - he did a phenomenal job on my first film, A Feast of Man, and knew exactly what I was going for even though it's a scant five minutes.
Since my two leads, Tessa Strain and Theodore Bouloukos, were outside of New York City, I cast my sister Jennifer as a stand-in for Julian, and my friend and colleague Eric Hynes as her confessor.
What have been your biggest challenges with this project or with your work?



Not to be gauche, but funding has been the biggest challenge. You'd think with the number of medieval period pieces coming out right now, and the sudden timeliness of the story, that it would be easier–but alas!

The total budget of this film, by my producer's estimate, is about $100,000 which is pocket change for independent films, even ultra-low-budget ones. But that $100,000 is a lot of money to us! At the beginning of 2020 I felt ready to make this film as soon as we had a windfall, but the pandemic took that windfall out of our sails (so to speak). Now we're taking a creative approach, figuring out what we can shoot with $30,000 or $40,000, and scheming up ways to raise finishing funds.

The first film I made was funded with a combination of loans from my credit union (join a credit union!), credit cards, and paid vacation time. Ultimately, I got tired of waiting for a benefactor to give me "permission" to make this work. Now that I've been developing Revelations for what seems like an age, I'm getting antsy waiting on grant rejection emails, going to pitch workshops, things like that. When I received a $10,000 NYSCA grant in December of last year, I took it as a sign to start passing the hat, so I launched the campaign on March 1 with a somewhat modest goal of $25k. Then I raised $25k on day one, which was a total shock to me, so I've stretched it for the remainder of the campaign hoping that the money we raise today is money we won't have to ask for tomorrow.
For you, what is the relationship between art and social change? How does your work fit into that relationship?
In brief, art is a reflection of the human experience, an attempt to quantify what it is to be human. Even work that doesn't explicitly speak to a social movement or moment can be impactful–if it resonates with the viewer, that counts.

Julian of Norwich is an interesting case: she deliberately wrote her book in English when Latin was still the norm in liturgical texts. Non-Latin mass became the norm after Vatican II, in 1962, so the use of English for official church texts is a fairly recent phenomenon. That she was the first woman to write a book in English bears some mentioning too: her experience was bodily, she refers to Christ as a mother figure, and makes a conscious decision to record her experience in a language laypeople can understand. It's a very nurturing and maternal gesture, to want to share and heal through artmaking, and I've tried to stay true to her impulse throughout this entire process.

In as much as I can point to an overarching "theme" in my work–from my first feature, which was a very arch satire, to the shorter works I've made about Julian, to this eventual second feature–my focus is on power dynamics: who has resources, comfort, access, and who does not. Sometimes those dynamics are best addressed through humor and burlesque, or with purposefully-artificial elements that sugar-coat the messaging. What I want audiences to take away from Revelations is an understanding that the commonplace is a window into the divine, and that there is value in making work under duress, even if it might not feel that way at the time.
What has been most useful to you about your Fractured Atlas membership? Which tools, resources, or services have you taken advantage of?
Where can I even begin? First and foremost, I could not have gotten that NYSCA grant without Fractured Atlas–not only because they require a sponsor, but because they've offered so much help, insight, and guidance throughout the application process. Fiscal sponsorship has been such a boon to me: there's a benediction that comes with having one's project sponsored by an impactful organization. The workshops I've had access to, other resources–even, and especially, the blog, which is very handy when I'm applying for grants or finessing ways to talk about my project. It's very evident from the work they do that supporting scrappy artists is their metier, and I am nothing if not scrappy (and grateful).
What was your first big win with Fractured Atlas?
In June 2021 I received a grant from Brooklyn Arts Council–my first ever grant award, and you only need one to get the ball rolling. There was so much back and forth throughout the application process, I really have to hand it to the support team at FA, because they are essentially therapists who do an amazing job of helping with all the particulars. I'm a real neophyte when it comes to things like this: fundraising, meeting the requirements, sifting through information, and they were so patient that when the time came to apply for NYSCA I felt very well-equipped and supported.
What advice do you have for other artists or organizations using Fractured Atlas services? How can they get the most out of it?
Read the blog, read the newsletter, and use their tools to make a good campaign! The thing about Fractured Atlas is they want you to succeed, and to that end they have an entire library of helpful posts and guides to build up your confidence. And when you are launching a campaign–whether it's ongoing or time-sensitive–they are right there with answers to any questions you might have. From an aesthetic standpoint, the user experience of their crowdfunding platform is great: you have plenty of room to describe your project in detail, add visual assets, rewards–just like a corporate platform, but not evil.
Any upcoming events that people should know about? What's next for you that we should be keeping an eye out for?
My crowdfunding campaign ends on April 1, but I met the initial goal after only one day. It was such a surprise; there were a ton of contributors I didn't recognize, or know personally, so the outpouring of support has been very encouraging. I thought about ending the campaign in the first week, but my dear friend and lead actress Tessa Strain made an excellent point: every dollar I raise today is another dollar I don't have to beg or borrow tomorrow. So I'm going to keep it going for the full 30 days, because you never know! After that, I'll keep posting updates about pre-production as they develop, and then it's just go-go-go until we start rolling! If you want to keep up with our progress, you can follow me on Twitter @carolineavenue (I don't have Instagram because it's a mall).
---

Support Revelations of Divine Love by donating to the Fractured Atlas crowdfunding campaign through April 1 (or to the General Support page any time!). Keep up with the latest by following Caroline's work on Twitter, Facebook, and on the Cinema Firmament website.
More posts by Nina Berman
About Nina Berman
Nina Berman is an arts industry worker and ceramicist based in New York City, currently working as Associate Director, Communications and Content at Fractured Atlas. She holds an MA in English from Loyola University Chicago. At Fractured Atlas, she shares tips and strategies for navigating the art world, interviews artists, and writes about creating a more equitable arts ecosystem. Before joining Fractured Atlas, she covered the book publishing industry for an audience of publishers at NetGalley. When she's not writing, she's making ceramics at Centerpoint Ceramics in Brooklyn.