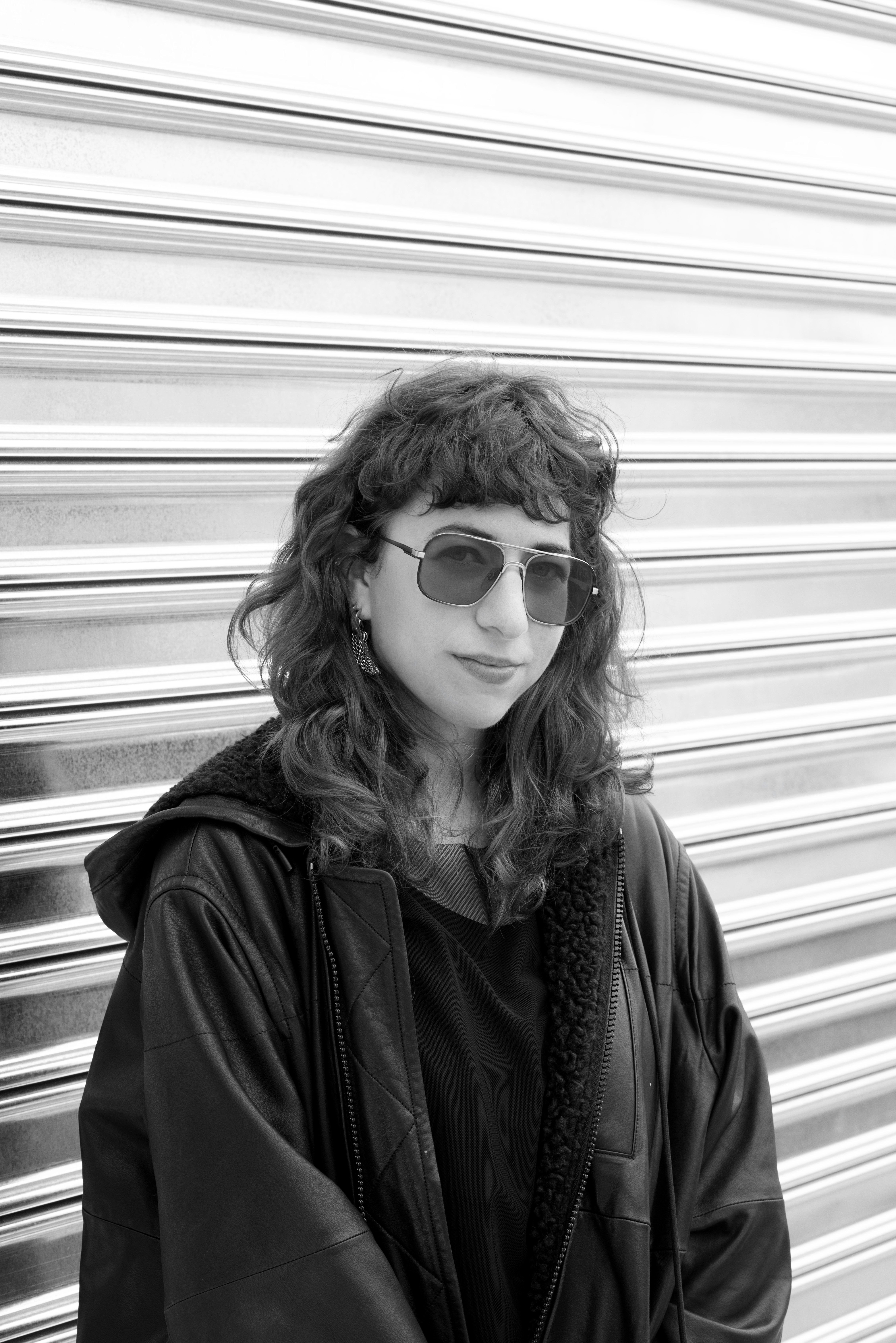 Post by Nina Berman
Member Spotlight: Q Concerts
Unlike music for big symphony halls, chamber music is meant to be intimate. It is written for between two and eight musicians and designed to be enjoyed up close. Q Concerts is a chamber music series based in Charleston, SC that uses creative programming (even virtual programming) to create meaningful, intimate experiences. Their work seeks to demonstrate that chamber music is important and that it can be for everyone. Q Concerts is dedicated to bringing people and ideas together through the power and beauty of music.
Lydia Chernicoff is a violinist as well as the founder and artistic director of Q Concerts. She shares some of the challenges of chamber music, how Q Concerts' digital program Q+U is creating new musical connections, and how looking at other fiscally sponsored projects keeps her inspired.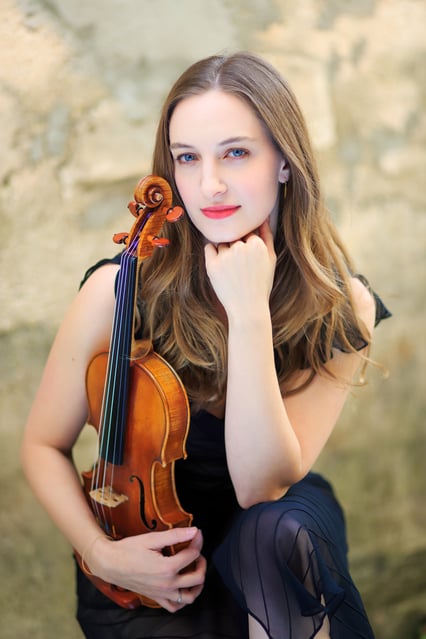 Tell us about your work or project. What inspired it and how do you hope it will impact people?
We're music lovers! And idealists. As musicians who've performed around the world, we've seen first hand the power of music to bring people together. We're inspired by the richness and importance of diverse musical traditions and the creative interplay between them. We believe that music can bring out the best in people and change the world.
Creative programming is central to Q Concerts. Our programming is thematic and provocative — our concerts tell stories and reveal unexpected connections between people, events, cultures.
We change up our venues to reach the broadest possible audience, performing in art galleries, living rooms, concert halls, museums, schools, the public library, and of course in the time of the coronavirus, online.
The atmosphere of a Q concert is welcoming and casual. Musicians talk with the audience before, during and after playing. The experience feels less like a performance, more like a lively conversation. The boundaries between players and listeners fall away. We're all drawn into the music.

Q Concerts "Speakeasy!" performance at Principle Gallery Charleston
Describe the process you've taken to bring your project to life. What's been involved?
Relationships are at the center of Q Concerts. We're putting down roots in Charleston, engaging new listeners and friends, and meeting the challenges and opportunities that present themselves along the way. We're collaborating and partnering with other organizations in Charleston to bring our music to a broad audience, and to share ideas. We've created a wonderful partnership with the Charleston County Public Library to present free concerts in its many branches.
Q has taken shape and expanded so quickly that I've had to learn new skills on the job in development, fundraising, marketing, programming, and PR, as well as keeping up my own violin playing. But it's exciting, and I enjoy wearing many hats!
But I haven't done it alone. From the start, Q has been supported by extraordinary volunteers who have helped with invaluable development advice, brand identity and website design, copy editing, public relations, photography and video, and the housing, care, and feeding of musicians.
Our audiences have been receptive and enthusiastic, cheering us on.
And of course, our donors are key. They make it all possible.
What have been your biggest challenges with this project or with your work?
I think one of the biggest challenges for us is changing the perception of classical music as an exclusive art form. We're dedicated to demonstrating that classical music is a vital and inclusive art form, relevant to audiences of all ages and cultural backgrounds.
Thematic concert programming is one of the most effective (and fun!) ways to demonstrate that classical music is vital and inclusive. It provides an opportunity to highlight works by contemporary or lesser-known composers and to reframe pieces by well-known composers so they can be heard in a new way — uniting the music around a central theme. We like to create concerts that tell stories.
In February, we gave a concert titled "Speakeasy!" that celebrated the 1920's 100 years later. The three main works on the program were by composers I was sure most of our audience had never heard of — including American composer Amy Beach — but each piece was related to the 1920's theme in some way. Two of the three pieces were written in the 1920's, and one was a series of pieces from the 1980's, written in the ragtime style. Some of the music was pretty out there, but because it all related to a central theme, our audience was able to hear and enjoy it.
The program also included familiar tunes by Duke Ellington, George Gershwin, Irving Berlin, and James P. Johnson for some Jazz Age swing!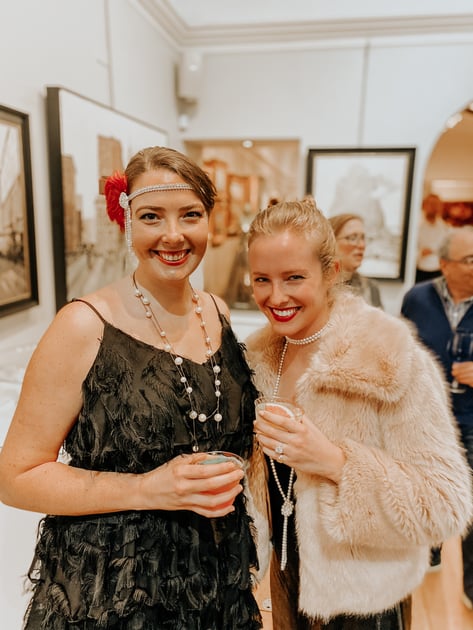 Guests at "Speakeasy!"
Q+U — a musical dialogue we initiated with our audience during the coronavirus quarantine — is another way we're demonstrating that classical music is vital and inclusive. We asked our followers to send in a favorite song or piece of music — any style, era, or genre — and we responded with a piece in return, as well as a few sentences about why we paired the two together. It gave us a chance to show, for example, that the "Godfather of Soul," James Brown, actually has quite a bit in common with Niccolò Paganini, superstar violinist of the 1800's. Both were bad boys of their time and showmen of the highest order.
Q+U has provided an opportunity to showcase artists and composers that run the gamut from Patsy Cline, Thelonious Monk, and Hildegard von Bingen, to Gustav Mahler, Jessye Norman, and Tom Jobim.
Classical music has come to be seen by many as an elitist art form heard in fancy concert halls where the musicians are far away on the stage, and people aren't sure what they're supposed to wear or when they're supposed to clap. The same composers are heard time and time again, and the programming often follows a pretty standard arc. At Q Concerts, we want to show that there are other ways to experience classical music and to demonstrate that it is inclusive, relevant to our lives, and fun!
Which Fractured Atlas tools and services have you taken advantage of? How have you used them to support your artistic practice?
We are grateful to be able to receive tax-deductible donations through Fractured Atlas — that's been huge for us. We've downloaded and made use of Fractured Atlas's fundraising materials. We eagerly read the latest in each newsletter, and we're constantly inspired by the projects that Fractured Atlas sponsors and supports. We've just begun making use of what Fractured Atlas has to offer [since we became members in January 2020].
For you, what is the relationship between art and social change? How does your work fit into that relationship?
Art is, and always has been, one of the most powerful vehicles for social change. Music has been used in protest universally. Q Concerts is deeply committed to presenting artists and composers from diverse cultural backgrounds and will strive to increase the visibility of musicians whose voices are not yet heard, or not yet heard enough.
Q Concerts is committed to presenting music and performances by women and people of color alongside the more traditional and more often-heard repertoire. Here are a couple examples of composers we're highlighting this year:
Amy Beach was the first woman to have a symphony published and premiered by a major orchestra. She encouraged other women to pursue careers in music, and became an emblem for women's rights. [This is] a performance of her gorgeous "Quartet for Strings, Op. 89" (written in 1929), which we played on our "Speakeasy!" program in February. Beach incorporates three Alaskan Inuit folk songs into this piece, translating them into her own musical language.
The next performance we'll release online (the complete details of which I won't reveal yet!) includes a piece by composer Florence Price. A pioneering figure like Amy Beach, Price was the first African American woman to have a symphony performed by a major orchestra. She often incorporates spirituals into large-scale classical forms like the symphony and string quartet.
What has been most useful to you about your Fractured Atlas membership?
Having fiscal sponsorship through Fractured Atlas has allowed us to get up and running quickly. Thanks to Fractured Atlas we've received grants from foundations, and donations from individuals that are allowing us to carry out our mission, even during this unprecedented time.
What was your first big win with Fractured Atlas?
In March of 2020, we received a $5,000 grant from the Bay and Paul Foundations, a foundation with the highest social and cultural ideals. This was a real honor and an incentive for us, and it wouldn't have been possible without Fractured Atlas's sponsorship.
What advice do you have for other artists or organizations using Fractured Atlas services? How can they get the most out of it?
We've been so busy getting Q Concerts off the ground that we haven't had time to take full advantage of all the resources Fractured Atlas provides — yet — but what I love about having a project sponsored by Fractured Atlas is the community we join as a result. I would advise all participating artists and organizations to check out the other projects that FA sponsors. Starting a nonprofit arts organization is hard work, and it's inspiring to see the exciting, creative projects being pursued all over the world.
How has COVID-19 influenced your plans for 2020 (and beyond)? Have you moved towards new projects or new virtual work?
As a performing arts organization, we've had to change our plans to respond to the coronavirus, with live performances on hold for the time being. I'm trying to look at the situation as an opportunity to be creative, and to connect with our audience in new ways. [With] Q+U, we struck up a musical dialogue with our audience, creating an online library of musical pairings. You can find out more here — and join in! We've also started to release a series of online concerts as part of our new partnership with the Charleston County Public Library.
Any upcoming events that people should know about? What's next for you that we should be keeping an eye out for?
Our first online performance is called Mosquito Dance, and Other Tales — a story told with music. We have more virtual performances in the works for the fall and winter, so stay tuned!
---
You can support Q Concerts on their Fractured Atlas fundraising page and follow them on Facebook and Instagram.
More posts by Nina Berman
About Nina Berman
Nina Berman is an arts industry worker and ceramicist based in New York City, currently working as Associate Director, Communications and Content at Fractured Atlas. She holds an MA in English from Loyola University Chicago. At Fractured Atlas, she shares tips and strategies for navigating the art world, interviews artists, and writes about creating a more equitable arts ecosystem. Before joining Fractured Atlas, she covered the book publishing industry for an audience of publishers at NetGalley. When she's not writing, she's making ceramics at Centerpoint Ceramics in Brooklyn.