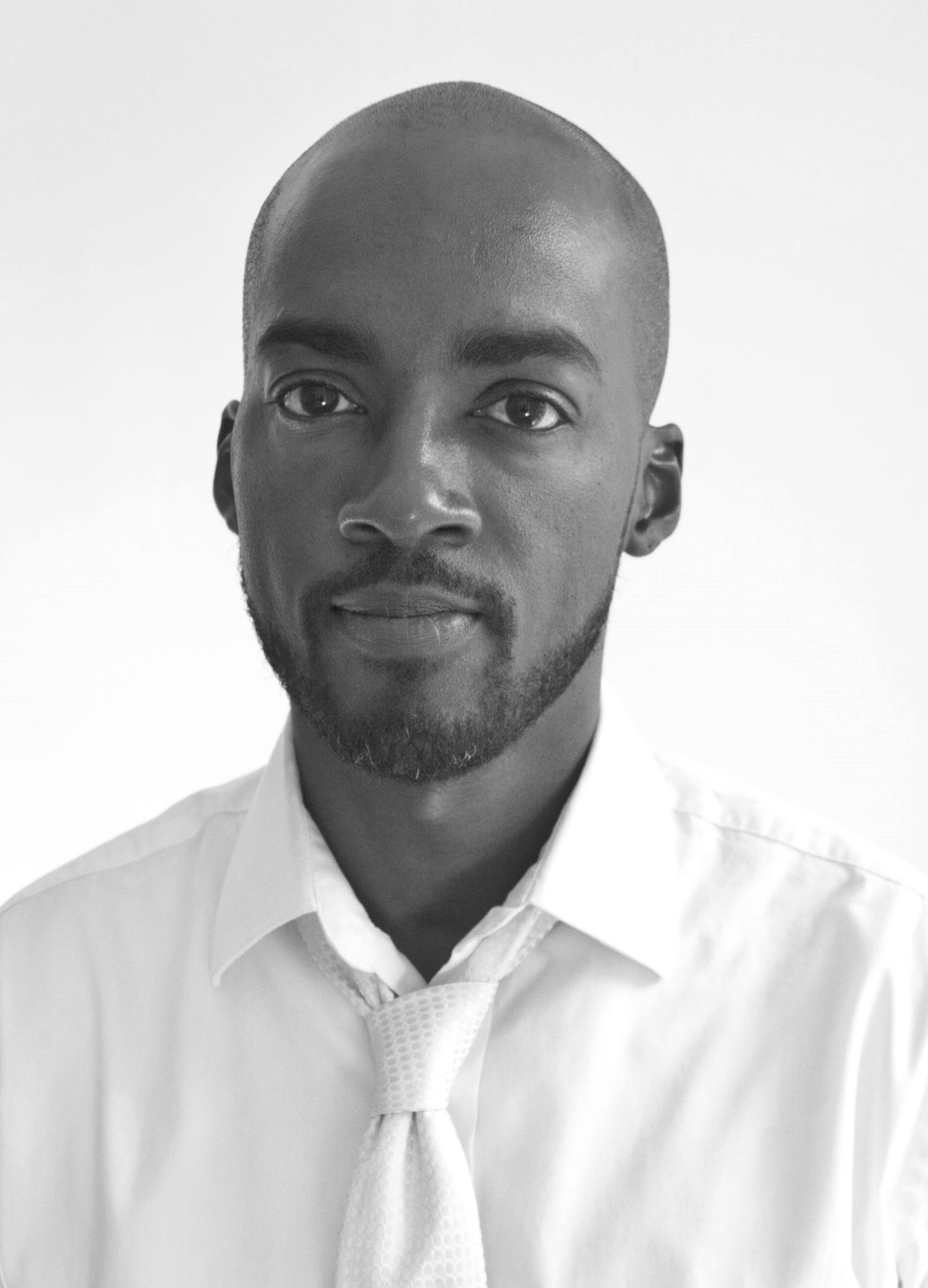 Post by Molaundo Jones
Member Spotlight: Meryl Jones Williams of Goldilocks
Meryl Jones Williams is a Brooklyn, New York-based analogue filmmaker. Her new project Goldilocks is a 16mm mixed-media, animated film set in 1989 that tells the story of two siblings who learn what they mean to each other when one follows the other unseen into the wilderness. Meryl was a member of Fractured Atlas several years ago and recently rejoined in her efforts to raise the funds necessary to bring Goldilocks to life. She shared some insight into the process of creating her first movie that integrates animation into old-school filmmaking and the impact that COVID-19 has had on the execution of her project.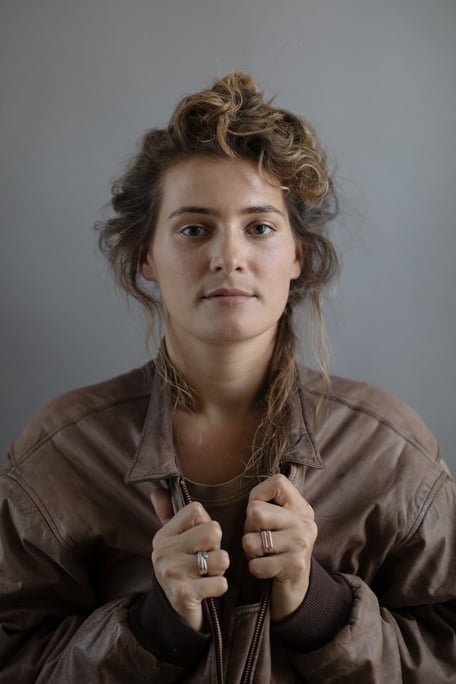 Meryl Jones Williams

How did you find out about Fractured Atlas and what prompted you to join?
I already knew about Fractured Atlas as an NYC native and having applied and been accepted for fiscal sponsorship on a past project. When my producer Tim shared your crowdfunding platform with me in anticipation of fundraising for Goldilocks, I rejoined having had a positive experience in the past and hoping to take advantage of the gift-matching unique to your platform.


Tell us about Goldilocks. What inspired it and how do you hope it will impact people?
I took a solo camping trip this past August to Colorado and New Mexico and wrote the initial script for Goldilocks in my notebook while on the road, inspired by my time alone in the mountains, learning survival skills, and overcoming fears. From campsite to campsite, I kept hearing stories about the presence of mountain lions being more and more prevalent in these areas and as a woman traveling alone, was sometimes begged not to hike or run on my own. I had been already fearful of men I might encounter, but fear of mountain lions became fresh in my mind. I'd always been mesmerized by cougars and consider them my spirit animal. I wouldn't want to see one in the wild, yet living in sensationalized fear of them seemed to be missing something.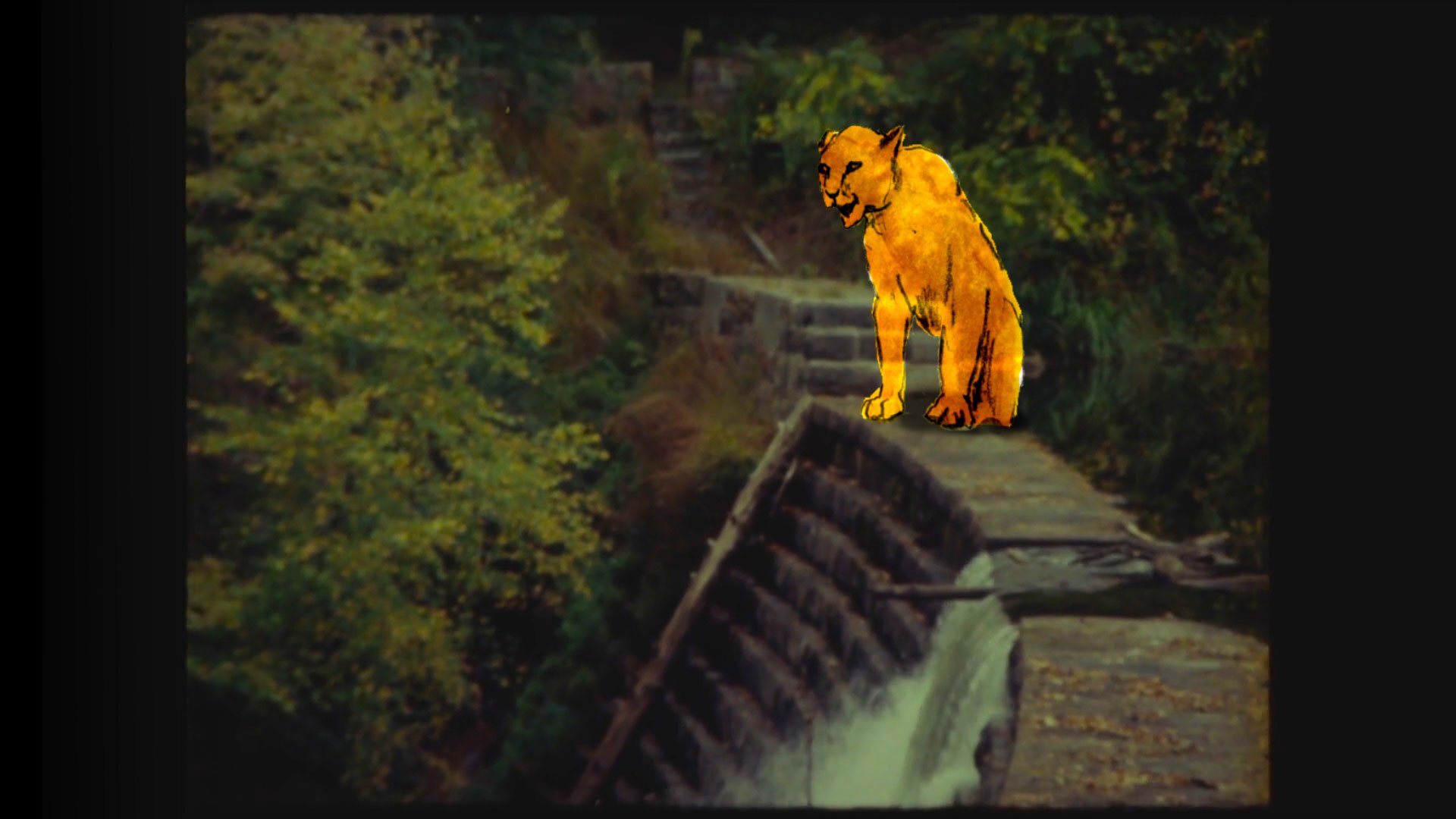 A still from Goldilocks


Then one night when I was sleeping in my hammock, I was visited by an animal the size of a dog that came and slept underneath me. I was too scared to look nor wanted to startle the creature, so tried my best to stay calm and hoped it would move on. Seeking shelter from the rain, however, whatever it was slept underneath me all night. The next morning, I felt this odd closeness to the animal. Was it a wild dog? A fox? Could it have been a bobcat? I've never been more frightened in my life, yet my instinct wasn't to scream and act big, but to stay quiet and send peaceful energy towards the creature, to let it know that I knew it was there and that I wasn't intending it any harm.
As I finally fell asleep it wandered off back into the wilderness in the wee hours and, waking, it was as if it was a dream. From these experiences, Goldilocks was born and grew into a narrative work about two close siblings who, coming-of-age, grow apart for the first time while a mountain lion is simultaneously rumored to be lurking in the woods in their town. The story follows their relationship and tracks their separate reactions to the presence of the creature.
Goldilocks is written & directed by an underrepresented female director, features a gender-fluid protagonist lead, and subverts masculinity on screen through our second male lead. The story's undercurrent drives themes of environmentalism and anti-cruelty towards sentient beings and the people that make up our world as connected to a gentle respect of nature. Set in 1989, the film also explores our world on the precipice of the technology boom and cautions the danger of non-connectedness. We're not only making a film but working to shift the cultural landscape of cinema through the film's essence.

What was involved in the process of bringing Goldilocks to life?
A few wonderful humans have been attached to the piece since it's earlier conception: James Thacher (animator), Jane Stiles (co-producer, casting director), Cory Fraiman-Lott (cinematographer), and Tim Petryni (producer). Between September and January I went through re-writes of the piece and shared it with them along the way to incorporate their valuable feedback. As I've been interested in directing my first film on analogue film rather than digital, over the last year I've also been taking classes and teaching myself more about the process and cameras. This way I can be more knowledgeable and communicative with the DP about the 16MM film stock we'll be using and what that might lend to the story.
Before Covid-19 hit the city, Jane and I traveled up to Kerhonkson, New York to location scout at her friend and documentarian Chuck Smith's property and the surrounding area. Luckily we found our location and have all of the pieces in place outside of raising the rest of the funds to get started. While we experience this uncertain time, Jane and I are also forging ahead with beginning the stages of casting and will be holding virtual auditions and call-backs over the month of April. At this time we are still keeping attentive to Goldilocks and doing what we can to keep the project present and positive while we await more information. Once we find our cast, we plan to social distance in the park and shoot something on Super 8, develop by hand, and scan from home to share with our viewers. We're also using our time at home to delve into the visual research and storyboarding for the piece.
Though we're ultimately unsure of exactly when we'll be able to shoot Goldilocks, we intend to raise as much as we can while our page is up and hope to make the film sometime before July. There's less than 30 days left in our campaign and we still need to raise $10,000. If you or anyone you know is looking to support an environmentalist analogue film about the danger of sensationalized fear and non-connectedness connected to patriarchy set against the backdrop of 1989, link a sister up!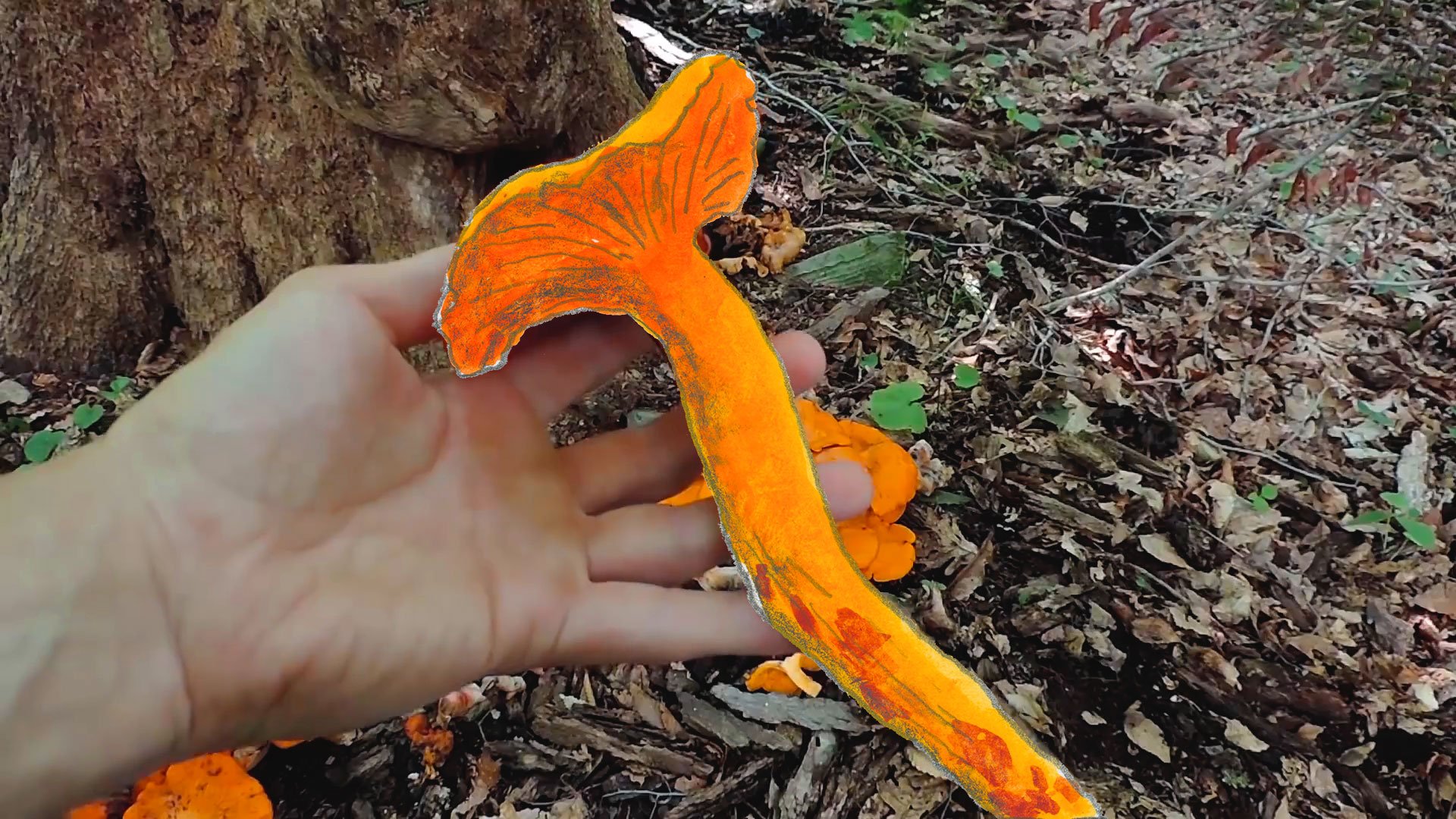 What have been your biggest challenges with this project?
One of my biggest challenges is always how to fund my art. As I am a working-class filmmaker and most of my friends and family are working-class as well, I sometimes feel like I'm searching for a fairy godmother. That can be really challenging for your confidence as a director leading the crew and often dissonant to the movie-making climate at large that feels like this obtuse money pot for the few. I don't have access to larger chunks of funds within my personal circle and fundraising to make your art can be exhausting on top of your creative efforts. Yet I've found much humility and pride through the process of reaching out to people in my life and I've learned how to communicate what the film is about through having to express it to people other than myself.
As far as other challenges related to the art-making, with the added layer of animation and never having worked with animation and live-action before as a director, this is challenging yet also exciting to learn! Lastly, with Covid-19, it's been challenging to practice non-attachment as far as a concrete or even projected timelines and, from that place, finding the motivation and meaning within the art to still chip away at it. From that place I've luckily found tremendous healing and a newfound need to tether myself to creativity as a vital life source. I love being challenged personally so that's been a rad silver lining!

Which Fractured Atlas tools and services have you taken advantage of? How have you used them to support your artistic practice?
I've really appreciated the recent resources y'all have provided due to Covid-19 with tips on how to transition to a virtual workplace, as well as with helpful literature as far as how to reach out to donors. At a time when it's difficult to be motived to reach out for help, these materials got me going and were so thoughtful and appreciated. Whenever I have a question and I either email or call, I always receive the most calm, collected, and supportive response back. Fractured Atlas is always providing helpful emails with dates for talks, now virtual zooms, resources, and radical support in the ways that they communicate. Rather than feel like you're one of the many, you feel like there's someone in your corner. Thank you!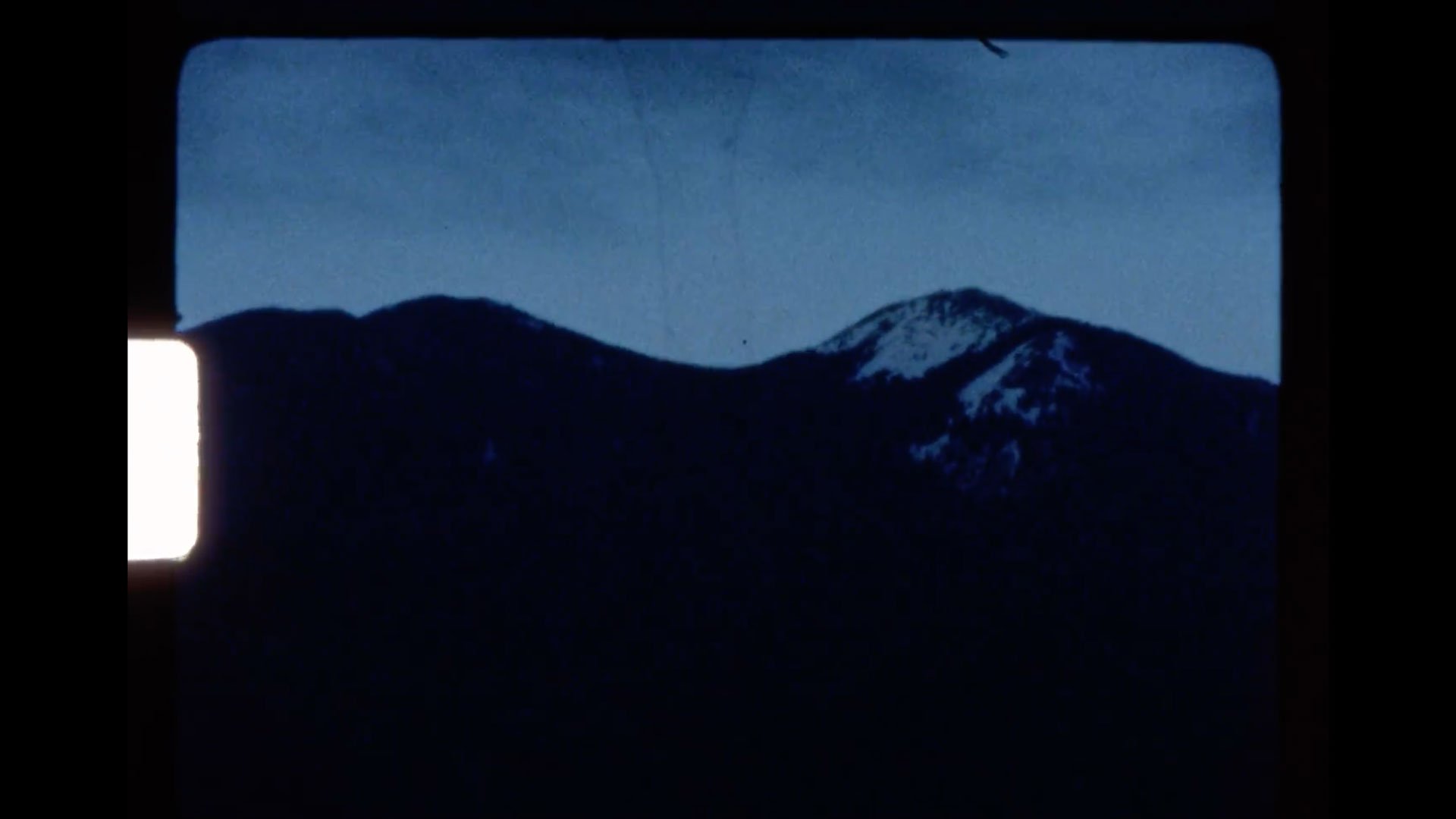 A Super 8 film reel clip from Goldilocks


What has been most useful to you about your Fractured Atlas membership?
It's been so useful to have someone to bounce questions off of as connected to funding my art. My membership and relationship with the organization has given me confidence when reaching out to donors and the wings I needed to trust that my art will speak for itself.


What was your first big win with Fractured Atlas?
In the first week and a half of fundraising I got two $1,000 donations that lifted my spirits and helped me keep going! Due to the tax deductible status these donors were inspired to give and these donations were made possible. Smaller donations make all the difference as well when crowdfunding but when it comes to larger donations, it truly helps to be able to offer tax-deducible status. From here, I'm still seeking a bigger win. I've been trying for weeks to find a gift-match donation, but have yet to be able to secure one.


How do you suggest other artists or organizations get the most out of Fractured Atlas?
Artists should read the emails that Fractured Atlas sends and take advantage of the resources and tools provided.


Any upcoming events that people should know about? What's next for you that we should be keeping an eye out for?
My first film as a director recently released on No Budge. We were supposed to have a screening for it at Nitehawk Cinema in Brooklyn and a dance party but these events have been postponed. I can certainly keep y'all in the loop and will be posting about it once we're back up and running on our social media. Other than Goldilocks my collaborator Jane Stiles and I are producing another short film of hers and writing a feature that we're hoping to shoot gorilla style this summer in the Texan desert.


You can support Goldilocks HERE! Learn more about Goldilocks and Meryl at www.goldilocksthefilm.com and www.meryljoneswilliams.com. Follow them on social media on Instagram at
@goldilocksmovie @curlymerly and on
Twitter at
@goldilocksmovie and @curlymerlybird.
More posts by Molaundo Jones
About Molaundo Jones
Molaundo Jones is a visual artist, entrepreneur, and arts adminstrator. As Social Media Specialist, he creates strategies and content for social media marketing and works with our members to develop a comprehensive calendar of events. Molaundo is a New York native, earned his MFA in Fine Arts at the School of Visual Arts, and BA in Marketing at Morehouse College. He is founder of The Clever Agency, a communications consultancy and develops professional development programs for Queens Council on the Arts. He has also worked with the New York Foundation on the Arts' Immigrant Artist Mentoring Program and Artist as Entrepreneur Bootcamp and has served as a grant panelist for Bryant Park Corporation, Brooklyn Arts Council, and the Museum of Art and Design.