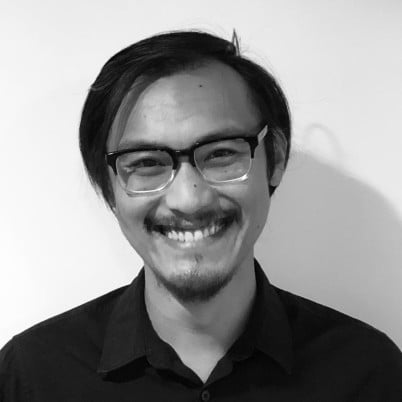 Post by Geo Ong
Member Spotlight: HipCinema Labs
It is no secret that women of color filmmakers are operating within an industry that has historically privileged and rewarded white filmmakers. So many women of color filmmakers are grossly underfunded, if not altogether excluded from telling their own stories in their own ways.
The mother-daughter duo of Marlene and Nadine Patterson knows this all too well, which is why they founded HipCinema Labs, a film incubator in Philadelphia, PA, that supports socially conscious filmmakers in the Philadelphia and mid-Atlantic region.
Nadine Patterson shares with us how HipCinema Labs advocates for underrepresented filmmakers, how one of their films' subjects, Harriet Tubman, inspired the film incubator's mission, and the inspiring story for their next project, The Unknown Tales of Lewis & Mary Latimer. Patterson also shares her experience with advocating for the project during conversations with funders as they found avenues for funding.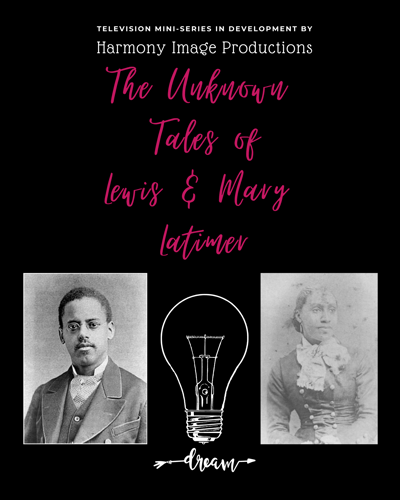 Tell us about your work or project. What inspired it and how do you hope it will impact people?
What inspired me was the need for diversity and truth. America has always been a multicultural society. I want to make films that don't conform to the narrative of white supremacy. When every film that hits the major festivals is white — white cast, white crew, white production company and every film department is white — there is no room for any other view of humanity. So I want to create a space for people of color, poor and working class people from all backgrounds, people of various sexual orientations, disabled people, people of different ages, language and cultures, to work together on projects of significance to them. To nurture their dreams of yesterday, today and tomorrow. HipCinema Labs is a place where they can do that. We advocate for a greater equity in sharing resources (via conversations with regional artists and foundations); give birth to film organizations (SIFTMedia 215 Collective); and form production partnerships to make original work that will sustain our community over time.
Describe the process you've taken to bring your project to life. What's been involved?
We build bridges across location, culture, and ability. The goal is to share and to advocate. I am active on Twitter and I speak up about things very frankly. One organization heard my critique about the lack of diversity one year and invited me and members of SIFT to attend. Two years later, one of our members is curating their online film festival.
When I received a $10,000 grant from two executive producers for We Are Free Because of Harriet Tubman, I told the producers, Marlene Patterson, Catalina Bajenaru and Parris Moore, that we should give back like Harriet Tubman. So part of the production funds for the workspace went into sharing our office with a group of Black women filmmakers who needed space and community. After meeting every Wednesday for a few weeks, one person gave us a name - Sisters in Film & Television (SIFT). Cut to 2020 and the COVID-19 pandemic, and one funder asked me what our community needed, and I said more money than the usual tiny grants under $3,000. I asked for $300,000, and she said to make the number easier for the board to accept. I asked how much I should ask for. She said to ask for $50,000. And that's how HIP/SIFT got our first major grant.
But beyond asking for resources for my own projects, I also advocated for other people's projects. I encouraged the funder to increase their giving for ALL independent filmmakers in Philadelphia. Most of the major open call annual grants for filmmakers in Philadelphia were from $1,000 to $5,000. Compared to grants in other major cities in the $10,000 to $50,000 range, Philadelphia was underfunding media artists. That funder then spoke with other filmmakers and changed their grantmaking policy. And then other foundations in the region started making changes.
So I tell artists this: the more you advocate for others while you are advocating for yourself, the more resources and allies you accrue. Stop competing with others. Work with others, celebrate others. Create positive karma.
What have been your biggest challenges with this project or with your work?
Convincing other funders that they will get a return on their investment by nurturing women of color filmmakers who are not Sundance award-winning filmmakers but regular, everyday artists who speak for and with community. Funders still prefer to give the big money to white men to tell Black and brown stories. We need to support authentic voices before we lose them to time.
For you, what is the relationship between art and social change? How does your work fit into that relationship?
Surviving as a Black person in America is a form of resistance. Moving through cultural spaces with integrity is what creates ripples of positive change. Art is my weapon of choice. Art wielded with truth.
What has been most useful to you about your Fractured Atlas membership? Which tools, resources, or services have you taken advantage of?
Having a fiscal sponsor like Fractured Atlas enables us to keep a record of our financial activity which in turn provides a snapshot of our organizational activities and impact. The discipline [that] the process engenders creates good habits.
What was your first big win with Fractured Atlas?
The first big win was the $10,000 grant from an individual given over a period of 5 months, $2,000 each month. The donor was able to give on a regular basis an amount that worked for her income. And that $10,000 had a huge impact. It enabled the creation of SIFTMedia 215 via paying for a common co-working space and office, and it paid expenses for We Are Free Because of Harriet Tubman, which has screened in five national film festivals. I like the idea of community engagement and community support via Fractured Atlas. I believe finding more individuals who want to support socially conscious film and television from their community is a more sustainable mechanism than relying on wealthy people and organizations to make donations. Everyone can participate as a funder or an artist via Fractured Atlas. That's what I love about the platform.
What advice do you have for other artists or organizations using Fractured Atlas services? How can they get the most out of it?
Be honest about your goals, but also dream big, and don't forget to include payment for the work you do on the project in the budget.
I imagined myself garnering $100,000 a year for one of my projects, and a funder offered a two year operational grant of $215,000 to my spinoff organization, SIFTMedia 215 Collective. Whether you are using Fractured Atlas as a fiscal sponsor for larger grants or as a platform for individual donations, you should have a budget that includes programming costs, administration costs, and infrastructure, [as well as] a plan for driving people to your Fractured Atlas campaign and a core mission that people can touch, taste and feel. If you make your passion known to others, they will respond with support.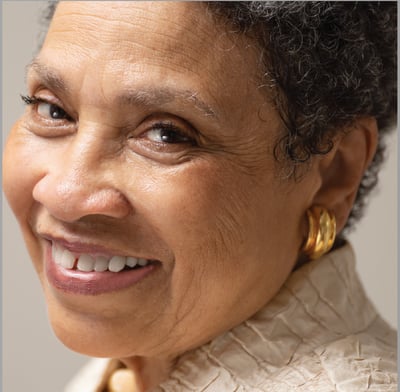 Martha Conley, producer on The Unknown Tales of Lewis & Mary Latimer
Any upcoming events that people should know about? What's next for you that we should be keeping an eye out for?
The Unknown Tales of Lewis & Mary Latimer is my next big project. I'm working with Martha Conley, a film producer from Pittsburgh and the Tull Family Theater. We need to raise $2.5 million in goods and services to create a six-part docu-drama series about Latimer, who invented the long lasting carbon filament for the incandescent lightbulb. Lewis Latimer should be taught alongside Alexander Graham Bell (since Latimer drew Bell's patent for the telephone) and Thomas Edison (since Latimer defended Edison's patents in court and wrote the book on modern electric lighting).
Our projects not only uncover people erased from history, but we also create jobs for the next generation of film artists, and provide technical training in various crew positions. Every dollar given goes to educate, enlighten and create.
---


Keep up to date with HipCinema Labs by visiting their website and following on Instagram and Twitter. You can also support HipCinema Labs by donating on their Fractured Atlas Fundraising Page!
More posts by Geo Ong
About Geo Ong
Geo Ong is a Los Angeles native who now lives in Kingston, NY, with his family. He is a lifelong urbanite who is learning how to seek solace in the natural world. Prior to joining Fractured Atlas, he spent twelve years working for independent bookstores. He reads whenever he gets the opportunity, gives his dog Carl loving belly rubs, and attempts to veganize his mother's Filipino recipes to varying degrees of success.