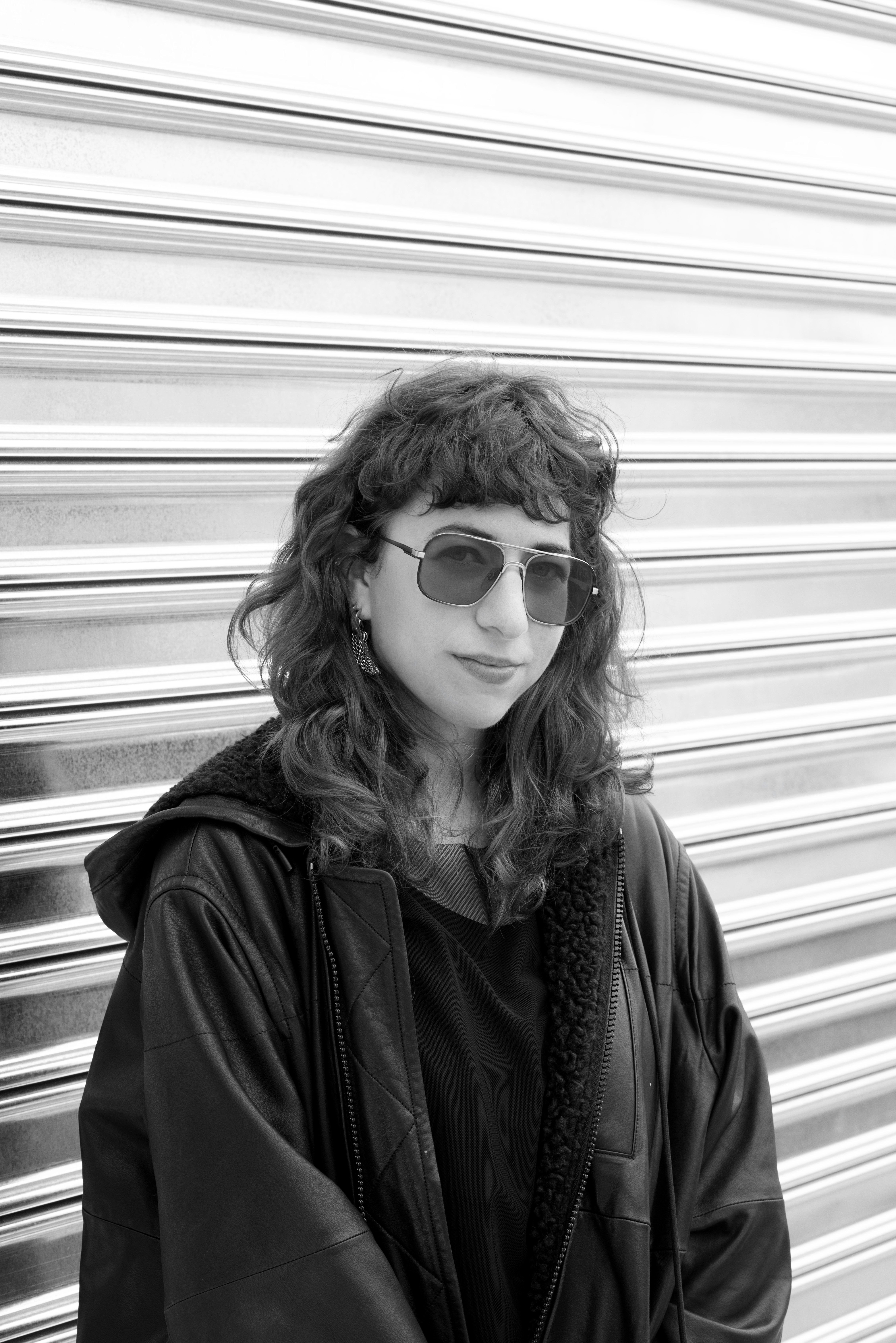 Post by Nina Berman
Member Spotlight: Gracie and Rachel
Piano and violin duo Gracie and Rachel make music that engages with anxiety, depression, and the general feelings of self-doubt that so many of us experience but can have a hard time talking about.
Collaborators and creative partners since their teen years, their work is informed by their own emotional worlds as well as the interplay between Rachel's classical violin background and Gracie's more freewheeling approach to music-making. They explore themselves and their relationship with the hope of also empowering others who might be dealing with similar struggles.
Their most recent album, Hello Weakness, You Make Me Strong was put out by Righteous Babe Records, they've performed for NPR's Tiny Desk (Home) Concert series, and their upcoming EP will be released before the fall.
Tell us about your work. What inspired it and how do you hope it will impact people?
As a piano-violin duo, with one of us being classically trained and the other leaning more contemporarily, we were initially inspired to blend our opposing backgrounds in an effort to see what the fusion could bring out in each of us. Integrating classical violin techniques with experimental piano and vocal melodies, we discovered a sound together that both surprised and excited us.

Something we quickly became enthusiastic about is the opportunity to share with those who are just getting into music–and are trying to figure out what their relationship to an instrument might be–that the options are infinite. You can pitch bend your violin down to sound like a bellowy cello or up like a distorted harmonica, you can twist frequencies in endless ways, question traditional song forms, experiment with varying soundscapes, and do so much more than you might initially think you can. Most importantly, you can challenge what you've been taught by understanding there's no one set way of doing things. Remembering to play is something we hope people take away from our music.

We're also extremely passionate about sharing vulnerable truths around the human experience in hopes of uncovering that we are all in it together in this overwhelming existence called "life." Anxiety has been a big topic of lyrical exploration for us, and we hope by listening to our music that people will feel less alone and maybe less anxious as a result.
Describe the process you've taken to bring your project to life. What's been involved?
We moved to Brooklyn nine years ago and built out a studio in a loft space where we went on to record our first album, with the help of a producer and another instrumentalist. Since that record, we've expanded the studio to include a more complex setup for our live show so that we could rehearse in the space as well as write and record our demos there, as we did for our sophomore record. This follow-up album involved hiring more musicians, producers, mixers, graphic designers, photographers, and filmmakers in order to evolve our music in bigger ways. We've also spent considerable time learning Ableton, a digital audio workspace that helps us to produce our own work with much more autonomy, before bringing things to outside collaborators we hire to bring the music further to life.
What have been your biggest challenges with this project or with your work?
Affording studio rent, hiring collaborators, and physically being able to print this music to vinyl and CDs has been quite financially exhaustive. Not to mention, a global pandemic uprooting all of our touring plans has made things especially challenging. A great source of our income has come from being on the road performing, so venues shutting down over the past couple years has greatly inconvenienced our ability to share and support our creative work.
For you, what is the relationship between art and social change? How does your work fit into that relationship?
In dealing with mental health issues lyrically, most specifically around anxiety disorders, we hope our music is affecting social change in meaningful ways. Art, for us, is in itself a form of social change. By sharing vulnerability and bringing awareness to another person's experience in the process, creative expression has the power to unite those who might otherwise not find connection, and it also has the ability to help aid in finding individual inner peace, which we believe is what helps to make a better world. We have always been very interested in the ways in which our music can reach those who might not be 'expected' to connect with it, as we feel this kind of chance encounter is capable of altering minds for the better.
What has been most useful to you about your Fractured Atlas membership? Which tools, resources, or services have you taken advantage of?
We have been very grateful to the fiscal sponsorship [program] for helping us to raise money to fund the making of our work, of which every single dollar has gone directly toward making our albums come to life. We've also been very impressed by the incredibly responsive, thoughtful guidance we've received from FA employees. Just the other day, we had a question about our profile and called the organization's support line and were instantly helped with the task at hand.
What was your first big win with Fractured Atlas?
We did a round of outreach during our last record that resulted in some very generous donations, and it made the recording and distribution of our album efforts entirely possible. During this time, we also started adding a blurb about our fundraising efforts via Fractured Atlas to all of our newsletters that would go out to our mailing list subscribers, and we were surprised by how many newer fans came out and supported this effort.
What advice do you have for other artists or organizations using Fractured Atlas services? How can they get the most out of it?
We would say, when reaching out with fundraising efforts, it's great to remind people that donating to your cause is an excellent way to make clean, tax-deductible contributions that support a good cause. Get folx feeling supportive of your cause by really going into depth about the ways in which you're working to spread good and important messages in your communities. Give an extra push a month or two before the year is over to remind people they only have a little more time to make a tax-deductible charitable donation. Also, apply to get a member spotlight to hopefully increase visibility!
What upcoming events that people should know about? What's next for you that we should be keeping an eye out for?
We are in the process of recording a new EP of music, and we are very hopeful to share this body of work with you before the year's end. In addition to bringing this new music to life, we will be performing at the Art Flo Music & Arts Festival in Immokalee, Florida [this month] and the Sultan Room in New York City in May.
---

You can follow Gracie and Rachel on Instagram, Twitter, and Facebook as well as their website. To support their work, you can donate to them on their Fractured Atlas fundraising page!
More posts by Nina Berman
About Nina Berman
Nina Berman is an arts industry worker and ceramicist based in New York City, currently working as Associate Director, Communications and Content at Fractured Atlas. She holds an MA in English from Loyola University Chicago. At Fractured Atlas, she shares tips and strategies for navigating the art world, interviews artists, and writes about creating a more equitable arts ecosystem. Before joining Fractured Atlas, she covered the book publishing industry for an audience of publishers at NetGalley. When she's not writing, she's making ceramics at Centerpoint Ceramics in Brooklyn.