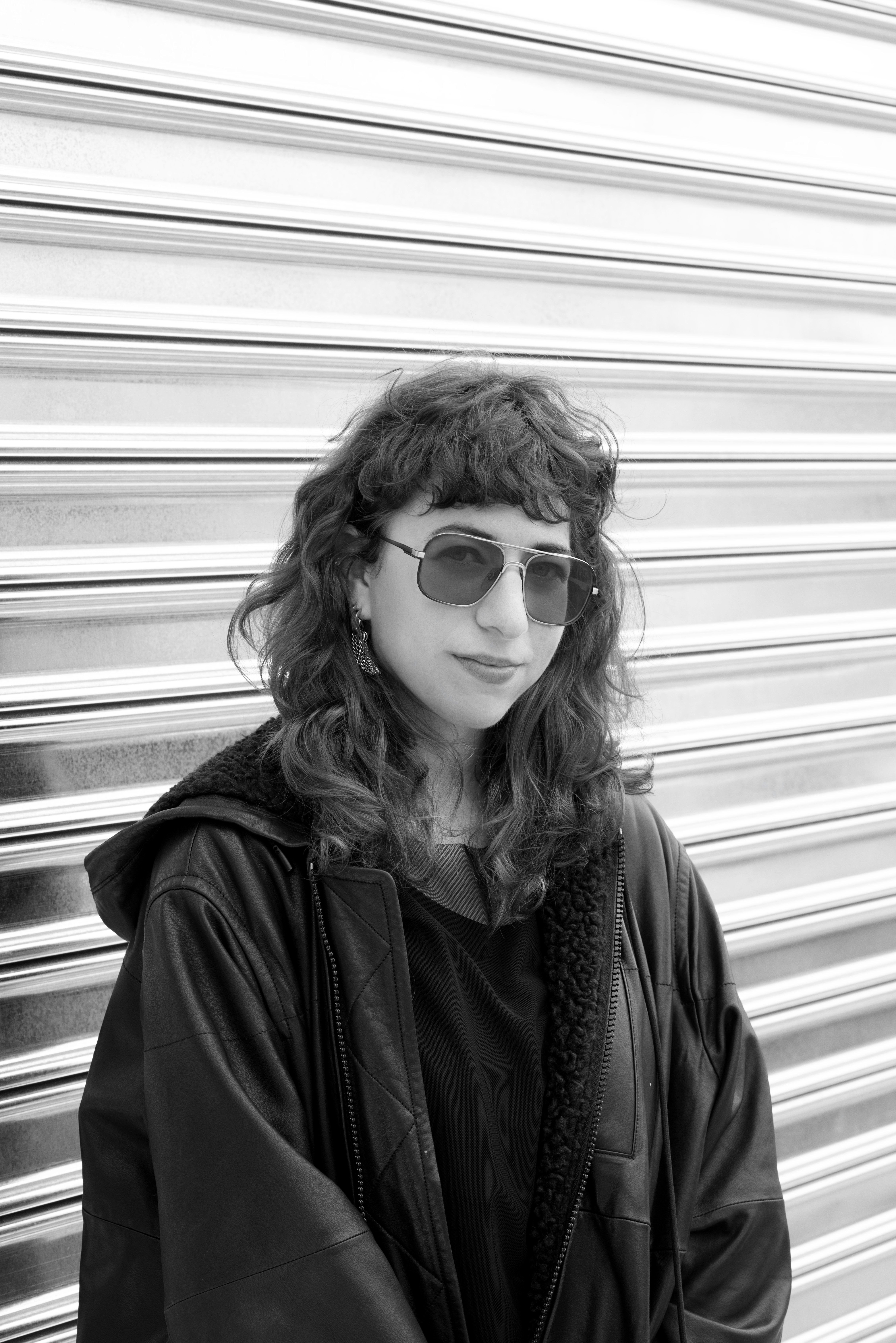 Post by Nina Berman
Member Spotlight: Et Alia Theater and "White Rabbit Red Rabbit"
Et Alia is planning a very unusual kind of theater performance. On March 13, they will be presenting a performance with no rehearsals, no director, and a script sealed in an envelope for one actor. "White Rabbit Red Rabbit," written by Iranian playwright Nassim Soleimanpour, was initially born out of his inability to leave Iran. He needed a play that could travel without him. Since it first premiered in 2011, it has been widely translated and performed.
Et Alia Theater is made up of Ana Moioli, Maria Müller, Giorgia Valenti, Deniz Bulat, and Luísa Galatti. Based in NYC, they are a group of international women who seek to use their art to empower their communities and expose the challenges experienced by immigrant women.
They share the history of "White Rabbit Red Rabbit," how they got involved with the global community of theater-makers who have staged it over the years and around the world, and how Fractured Atlas has supported their work.
Tell us about your work or project. What inspired it and how do you hope it will impact people?
In our projects, we bring together an unfamiliar combination of foreign and immigrant voices and offer them a space to explore their multicultural perspectives. Et Alia is Latin for 'And Other': we create art for the other, by the other, and about the other. With "White Rabbit Red Rabbit," we want to bridge the gap between our NYC audience and international issues that are less represented in our artistic industry because they're in a different part of the world. As international women living in NY, we have both privileges and disadvantages, and it is important for us to both show the world the obstacles we have to go through and acknowledge our own opportunities and comforts. By amplifying the voice of the Iranian playwright Nassim Soleimanpour and joining a massive global event that celebrates the power of art, we want to prove that no "Other" should be excluded from the stories we tell and raise awareness about other foreign communities who need to be heard.
With no rehearsals, no director, a different actor each night, and a script waiting in a sealed envelope on stage, internationally acclaimed "White Rabbit Red Rabbit," by Iranian writer Nassim Soleimanpour, is an audacious theatrical experiment and a potent reminder of the transgressive and transformative power of theater.
Forbidden to leave his native Iran, Soleimanpour wrote a play which traveled the world in his place. The audience joins each different performer on a journey into the unknown; stumbling upon the personal and profound, the limits of liberty and ultimately where theater can take you. Since its joint premiere in 2011, the play has been translated into over 25 different languages and has been performed over 1000 times by some of the biggest names in theater and film, including actors Whoopi Goldberg, Nathan Lane, John Hurt, Simon McBurney, Stephen Fry, Sinead Cusack, Marcus Brigstocke and Ken Loach.
Visionary playwright Nassim Soleimanpour was denied a passport in his native Iran because of his status as a conscientious objector. Unable to travel, he decided to write a play which could travel the world in his place. "White Rabbit Red Rabbit" requires no director or set, and a different actor must play the single role at every performance. This makes for a unique, thrilling experience for all. The audience joins a different performer each night on a journey into the unknown; stumbling upon the "personal and profound, riffing on the limits of liberty and exploring where theater can take you, with or without a passport."
On an otherwise bare stage there is a ladder, a table and a chair. On the table there are two glasses of water, a spoon and an envelope containing the script. Told in the author's voice and using allegorical animals to make its points about power and society, the play is described as intense, comic and unnerving. Despite the lack of director or rehearsals "White Rabbit Red Rabbit" is a powerful and audacious theatrical experiment that has been celebrated worldwide as one of the most astonishing evenings in theater. Through audience participation as you've never seen it before, both audience and actor create a heartwarming, genuinely original piece that defies national boundaries, censorship and a longer description!
Describe the process you've taken to bring your project to life. What's been involved?
It all started when our member Luísa Galatti, almost accidentally, watched "White Rabbit Red Rabbit" Off-Broadway in 2016. Kathy Najimy was the performer and Luísa was in awe of what happened in the theater that night. She immediately started to dream about producing the show and contacted Aurora Nova, the copyright owner, to possibly bring it to São Paulo, Brazil. Although at the time her desire was not able to be fulfilled, she fortunately ended up on Aurora Nova's mailing list, which came very much in handy a few years later.
It was the beginning of 2021 when Luísa received an email from Aurora Nova inviting her to participate in a massive theater event that would happen worldwide. They were offering the copyrights to WRRR for free for a day to producers from all over the globe in order to mark the anniversary of the day that most theaters had to shut down due to the pandemic. [It was called] "Let There Be Theatre."
In 2021, 92 theaters in 33 countries took part in this initiative and performed the play on the same day. Needless to say, the event will happen again in 2022, with the hope that even more theaters will take part! Last year, 2021, our member Giorgia Valenti had the honor of performing it. This year, we'll welcome Maria Müller onstage to experience this wonderful piece. Thanks to Crystal Field who offered us a generous collaboration, the event will happen at Theater for the New City, in the East Village. We would also like to thank ART New York for selecting us as receivers of their Operational and Creative grants.
What have been your biggest challenges with this project or with your work?
As an emerging theater company most of our issues are related to limited funding. The main struggle is always finding a space that we can afford, leading us to look for partnerships with venues that genuinely believe in our work. For that, we thank Crystal Field and Theater for the New City for agreeing to collaborate with us.
For you, what is the relationship between art and social change? How does your work fit into that relationship?
Art can provide a safe space for words to be spoken, emotions to be shared and actions to be taken. For artists to create freely and speak on social change, they have to be offered a safe space to do so. Et Alia works to foster an accepting community that inspires artists to develop conversations and express them creatively through an array of multicultural perspectives, in order to shed light on social issues that need our attention and inspire change.
What has been most useful to you about your Fractured Atlas membership? Which tools, resources, or services have you taken advantage of?
Fractured Atlas has been providing us with the possibility to apply to many grants and opportunities. Being fiscally sponsored has opened many doors for us and being affiliated with such an important tools provider for artists has been crucial for the growth of our company.
What was your first big win with Fractured Atlas?
When we first produced WRRR in March of 2021, theaters in NYC were still shut down and finding a safe, affordable venue was hard considering the circumstances of the pandemic. We had used SpaceFinder to find a venue in 2020 when we were applying for grants with a different project. That led us to use a venue we found in 2020 for White Rabbit Red Rabbit in 2021. [We found] a perfect space in Brooklyn that fit all of our needs.
What advice do you have for other artists or organizations using Fractured Atlas services? How can they get the most out of it?
In various roundtables and workshops for theaters and theater-makers that we've been attending, the first piece of advice artists give each other is to become fiscally sponsored by Fractured Atlas. Fiscal sponsorship opens doors to many grants and Fractured Atlas' support with tools for theater-makers helps artists achieve their dream projects.
---
You can check out Et Alia Theater's production, presented in association with Aurora Nova, of "White Rabbit Red Rabbit by Nassim Soleimanpour, produced by Luísa Galatti and Ana Moioli, performed by Maria Müller. The performance is on March 13 at 8pm at Theater for the New City. Tickets are available here! You can also follow Et Alia on Instagram, Facebook, and their website. To support their work, you can donate to them on their Fractured Atlas fundraising page!
More posts by Nina Berman
About Nina Berman
Nina Berman is an arts industry worker and ceramicist based in New York City, currently working as Associate Director, Communications and Content at Fractured Atlas. She holds an MA in English from Loyola University Chicago. At Fractured Atlas, she shares tips and strategies for navigating the art world, interviews artists, and writes about creating a more equitable arts ecosystem. Before joining Fractured Atlas, she covered the book publishing industry for an audience of publishers at NetGalley. When she's not writing, she's making ceramics at Centerpoint Ceramics in Brooklyn.