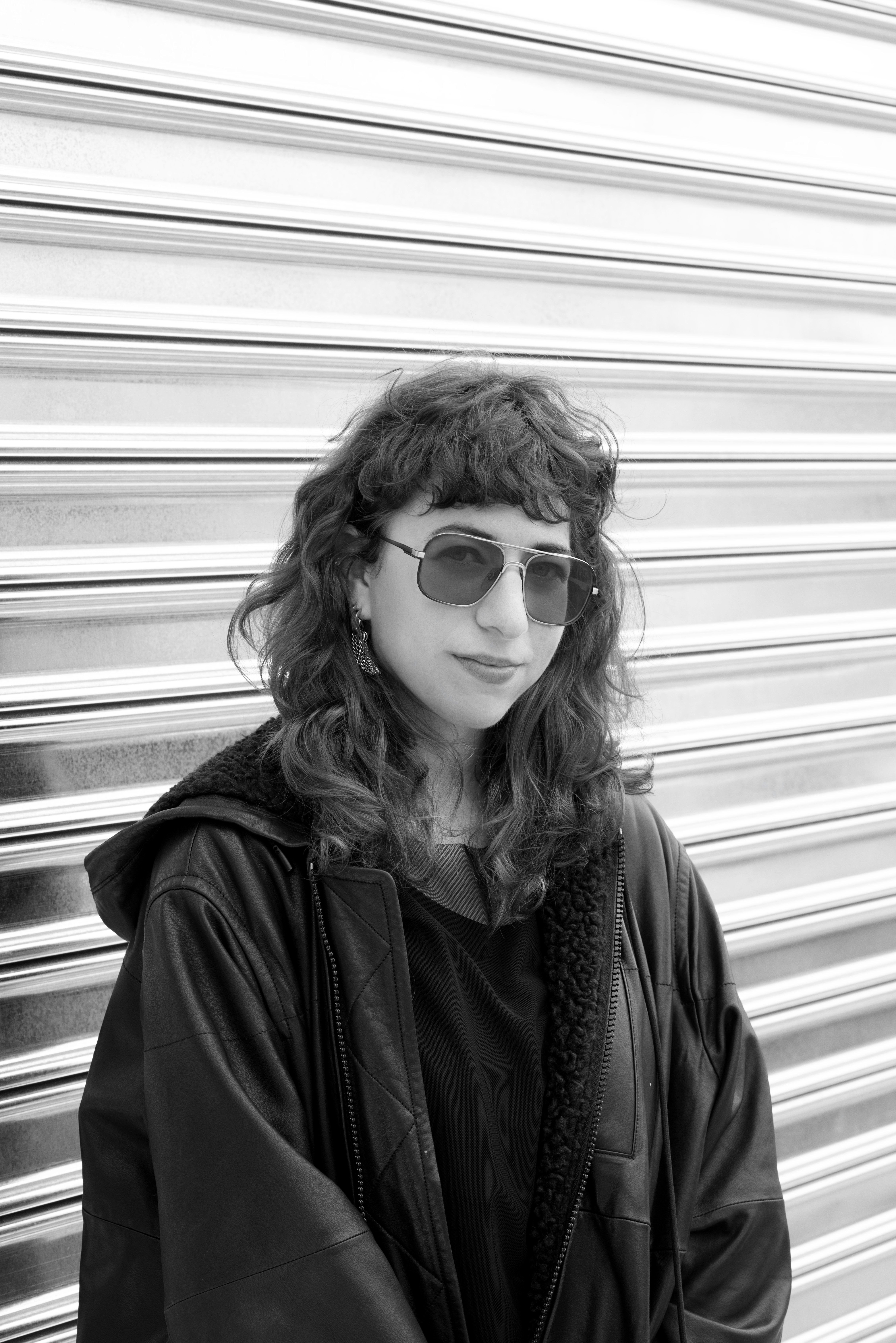 Post by Nina Berman
Member Spotlight: Brownsville Bred
Elaine Del Valle has been telling her own Brooklyn coming-of-age story, "Brownsville Bred" for theater-goers and young readers. Now she's ready to tell it on the big screen as a feature film.
"Brownsville Bred" tells Elaine's story of growing up in Brooklyn in the 1980's surrounded by poverty, violence, and drug use. Told in vignettes, the audience watches Elaine negotiate relationships with her family, the challenges they face that she didn't see when she was younger, and the creative spark that she inherits from her father.
With the movie version of "Brownsville Bred," Elaine Del Valle hopes to dignify the experiences of marginalized people of color, inspire young Latina girls, and share her own journey of accepting herself as an artist.

Tell us about your work or project. What inspired it and how do you hope it will impact people?
As a writer/director, I seek to tell stories through female protagonists, break down socio-economic and racial divides, dignify marginalized voices of color, provoke thought and unify audiences through the indomitable power of the human spirit. Moreover, I want every young Latina girl to know that she can be a film writer and director, and that her stories and perspectives matter.
Elaine Del Valle and Summer Rose Castillo
I began my career as an actress. My increasing frustration with the lack of roles that depicted my Urban American-Latinx experience became my impetus for writing what would become my award-winning off Broadway stage play, "Brownsville Bred."
The story encompasses my true coming-of-age and my Latino family's journey as we struggled to break the multi-generational cycle of poverty and maintain a positive outlook, despite the tragedies that surrounded us.
I performed the story as a one-woman stage play for thousands, including at theaters, festivals, corporations, high schools, and universities. To my (and their) surprise, audiences from all walks of life found empathy through its characters. The story transcended cultural and economic divides through its hope and humanity. I want to share that connection with the world.
"Brownsville Bred" stage play
I further developed the intellectual property by adapting it as a novel. "Brownsville Bred" (the play and novel) became critically-acclaimed and award-winning. The book is now being taught in schools and was named a Most Inspirational Young Adult Book of 2020 [by the International Latino Book Awards]. Now, I am ready to express this introspective familial biopic and coming-of-age drama onto screen.
It has been my long-time dream to realize "Brownsville Bred" onto screen. With a trail of award-winning short films that I have directed over the last few years, I find myself ready to tell this, my most intimate story. Through it, I want audiences to understand that anyone can transcend history, break the poverty cycle, and blaze an inspiring path. "Brownsville Bred" will dignify marginalized voices of color–not despite of where they come from, but because of where they come from.
Describe the process you've taken to bring your project to life. What's been involved?
In July of 2021 we began filming our first act in Brownsville, Brooklyn New York. Because "Brownsville Bred" is a coming-of-age story we have the unique opportunity of filming in parts (like "Boyhood"). We captured our protagonist, played by Summer Rose Castillo, star of PBS Kids "Alma's Way" at the age of 8 years old. Our cast includes Javier Muñoz from Broadway's "Hamilton" and Suzanna Guzman (Emmy-nominated from "Unbreakable Kimmy Schmidt"). All of our talented actors recognize the value in this story. We rented a cinema camera and lenses used by major productions. Our crew was small but mighty as we filmed six days on location. We united many of the same crew from our last film, "Princess Cut" (which won many awards on the festival circuit and is now on HBOmax). We are currently in post production of our first act of our film. We are working with an Emmy Award-winning editor and a music team creating an original score.
What have been your biggest challenges with this project or with your work?
Our biggest challenge is always finding the funding to make our film the best that it can be. The filming process is always expensive, but we have had successful negotiations to make sure that no dollar is wasted. We have also applied for many grants and have received some funding from Sundance Institute and the WarnerMedia 150 program (meant to support emerging artists telling thought-provoking stories.)
For you, what is the relationship between art and social change? How does your work fit into that relationship?
I grew up in the welfare projects of Brownsville, Brooklyn–the murder capital of NYC– during the height of the crime and crack epidemics. In these formative years of my youth, I developed a passion for the arts, which helped me develop the self-confidence needed to break the cycle of poverty that traps so many young people of color. But it took me many years to accept my artistry, in part because I had to move past something that had plagued and shamed me for so long.
While I grew up amidst a deteriorating backdrop, inside of my 12F apartment, I was made to feel safe, and almost special because I had something that most people in my neighborhood did not, a father.
My father, Angel Del Valle, was a gifted artist (musician and singer). He played many instruments by ear. He was a loving man who met my mother when he was only 19. My mother was 21, but already divorced and a mother to my three older siblings (abandoned by their biological father).
The two fell madly in love, and I was a product of that love. Together, we all lived happily, though our only income was government-provided food stamps, and my father's bi-monthly paycheck working as a school janitor.
In my youth, my father would have me and my siblings form a make-shift band. We would perform music. These moments were the greatest of my childhood and made clear that I embodied the artistry that was in my father. It wasn't until I was eleven-years-old that I would realize a terrible truth–that my father was a heroin addict. My father's addiction made him have to leave us to grow up amidst our deteriorating ghetto, without a patriarch to protect us.
I stifled my truth and sought desperately to never admit that I even still had a father. I wanted to be someone else–far removed from him. Someone better. Someone who would not be so desirous of artistic pursuits as those big and bold dreams seemed the route to destruction. My father would eventually die of AIDS, and I'd spend the rest of my teenage years and most of my adulthood hiding it to protect myself from judgement.
Still the arts could not be squelched from my soul. I found my only release derived from my pen...the stories that I would write. I came to study under the legendary theater instructor, Wynn Handman. Wynn would encourage me to continue writing a story that I presented to him...It was my true coming-of-age. "You must keep writing this!" he urged.
With those few words of encouragement, my potential was unleashed and I was finally able to speak my truth, and represent my father–a person that may seem like a waste of life to many, would be brought to life with love and finally, not just leave the world with dignity, but also help me to shine.
What has been most useful to you about your Fractured Atlas membership? Which tools, resources, or services have you taken advantage of?
I have enjoyed the ability to offer tax-deductible donations to my supporters. It is great to have one place where my supporters can explore my project and understand my work and passion for telling this story so thoroughly.
What was your first big win with Fractured Atlas?
My first big win was a $2,500 donation from a friend. But I consider every dollar a win, because I know that collectively, it brings me that much closer to fulfilling my dream.
What advice do you have for other artists or organizations using Fractured Atlas services. How can they get the most out of it?
I think it's important to not be embarrassed to ask for support. By being on Fractured Atlas, I am able to share my passion while making giving easier for my supporters.
Summer Rose Castillo as Elaine, photographed by Zalo Castillo
Any upcoming events that people should know about? What's next for you that we should be keeping an eye out for?
We are currently in post production of our first act. We will be putting this portion of our film on the film festival circuit (in the pilot category) in hopes of gaining support from spectators, potential sales agents and producers.
---
You can follow Elaine Del Valle and "Brownsville Bred" on her website, Instagram, Facebook, and Twitter. You can support the film by heading over to her Fractured Atlas fundraising page!
More posts by Nina Berman
About Nina Berman
Nina Berman is an arts industry worker and ceramicist based in New York City, currently working as Associate Director, Communications and Content at Fractured Atlas. She holds an MA in English from Loyola University Chicago. At Fractured Atlas, she shares tips and strategies for navigating the art world, interviews artists, and writes about creating a more equitable arts ecosystem. Before joining Fractured Atlas, she covered the book publishing industry for an audience of publishers at NetGalley. When she's not writing, she's making ceramics at Centerpoint Ceramics in Brooklyn.