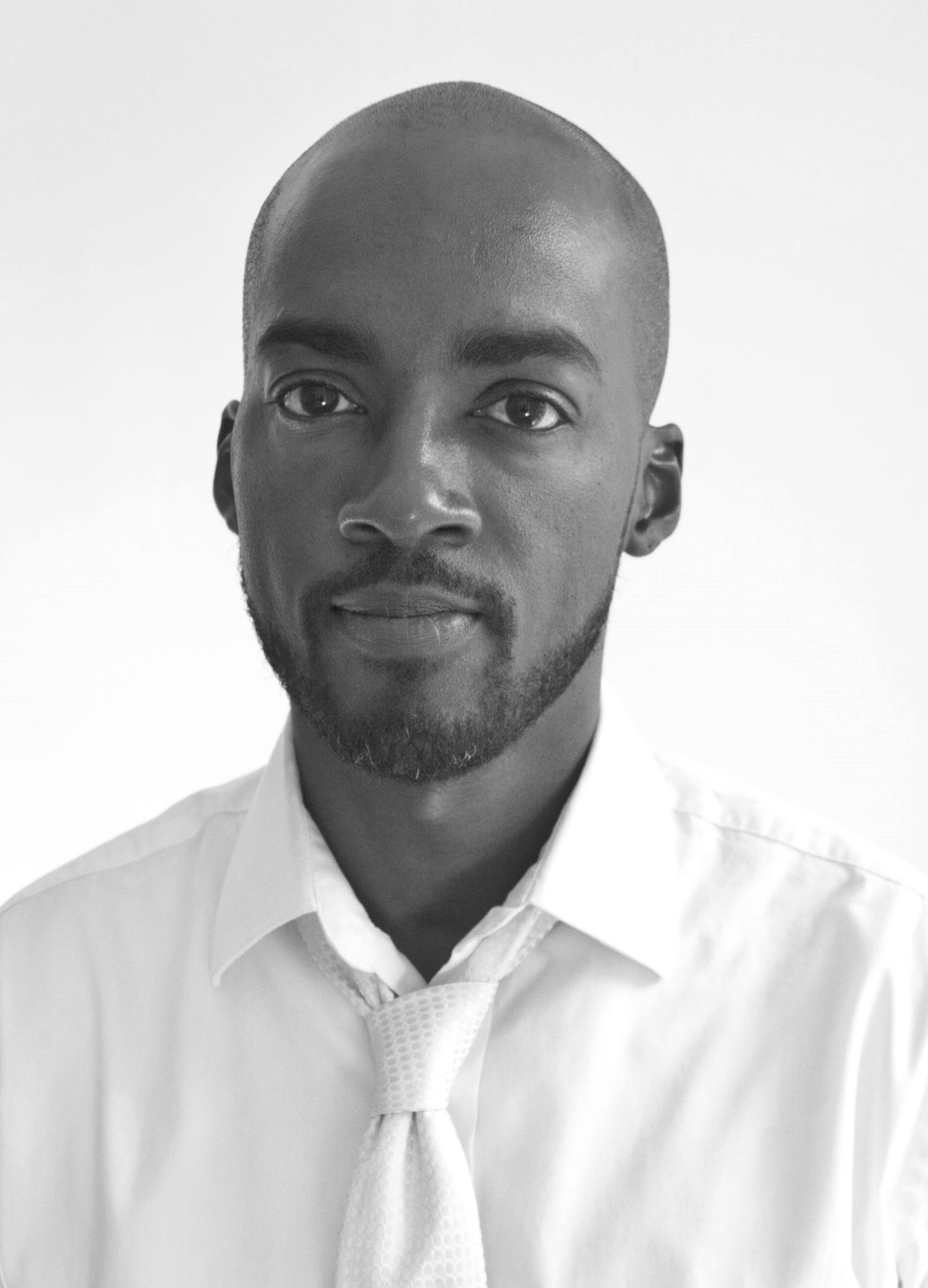 Post by Molaundo Jones
Member Spotlight: Annie Wood
Tips and Tools | Painters | Arts | Visual Art
by Molaundo Jones, Social Media Specialist at Fractured Atlas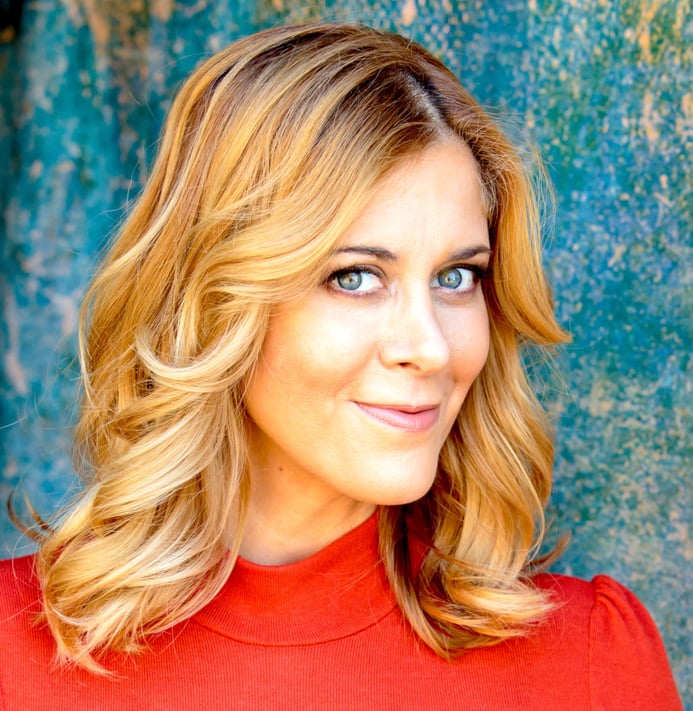 Annie Wood is a California-based visual artist and new member of Fractured Atlas. Her project "Pardon Me While I Blaze Some Trails" is an art installation of mixed media collaged mannequins, 3D objects, large canvases and video showcasing trailblazing women throughout history. Her goal is to create exciting visual storytelling experiences that entertain and spark curiosity in the viewer, motivating them to delve deeper into learning more about some of the revolutionary women of the past.
How has Fractured Atlas benefitted your artistic practice?
Being fiscally sponsored with Fractured Atlas has given me the confidence to ask for contributions to continue creating my work. It helps to know that I'm backed by a great organization and that my donors will get a tax deduction.
How has Fractured Atlas benefitted your revenue generation?
I just started my campaign and I've already had donations coming in! Having that professional landing page on Fractured Atlas's website makes me proud to share.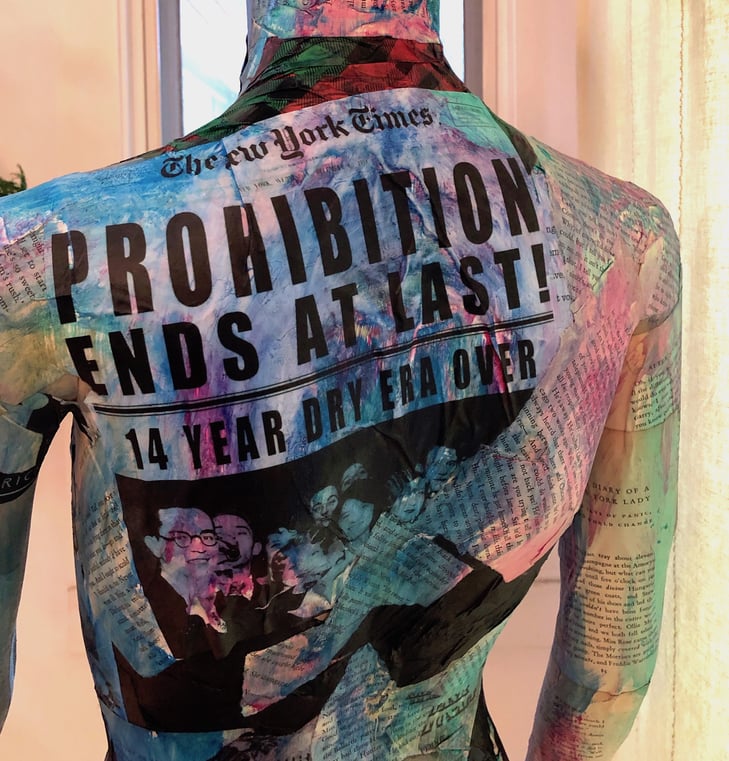 What specific Fractured Atlas services/programs have you used?
I created an online profile page with photos and a video plus I've set up my crowdfunding page. I'm looking forward to creating an event and using Artfully soon! I also used SpaceFinder to research spaces I might want for the exhibit.
Why do you think artists and organizations should become members of Fractured Atlas?
I think Fractured Atlas is an excellent resource to learn out about all of the new, unique projects that artists are creating. As an individual artist, I feel positive that when I send a potential donor to Fractured Atlas that they will be impressed by its professional feel, clarity, and how easy it is to navigate.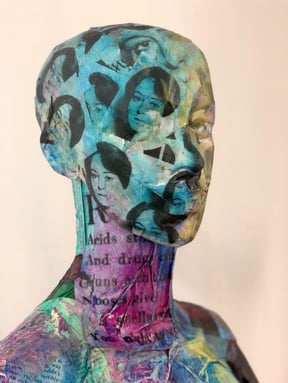 What has been one of your biggest challenges as an artist or for your arts project and how did you push through it?
For this particular project I need a few mannequins and some of the ones that I have my eye on are in a price range that I couldn't afford on my own. Being connected to Fractured Atlas, I immediately felt a sense of support and felt brave enough to share my plan with others. Even though I'm a brand new member, I already have enough to purchase supplies for the next woman trailblazer that I'm showcasing!
Do you have any upcoming events that people should know about?
My goal is to put on the "Pardon Me While I Blaze Some Trails" art installation in a space this year. When I do, I will use Artfully to promote and sell tickets to the event. In the meantime people can stay in the loop by signing up for my monthly blog, STart! Stories and Art at anniewood.com.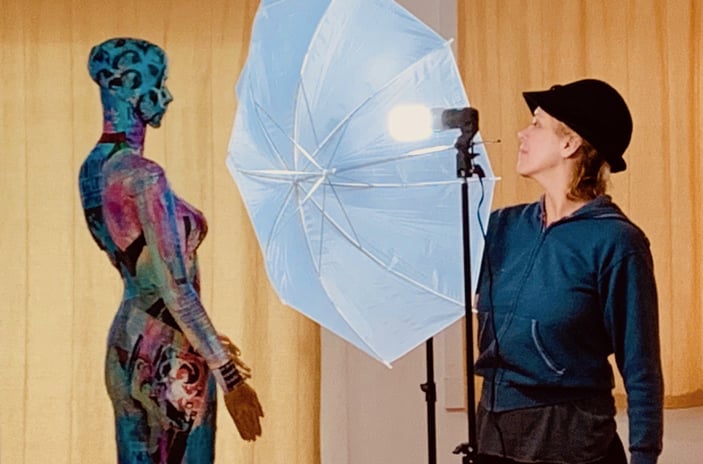 What is your biggest accomplishment as a result of being a Fractured Atlas member?
The confidence that I developed by being backed by an organization as respected as Fractured Atlas has helped me speak more openly about my ideas and projects. Becoming a member has been the best thing for my art career thus far!
You can learn more about Annie's work and follow her on Facebook and LinkedIn at @welcometoanniewood; on Instagram at @anniewoodworld; on Twitter at @anniewood; and on Tumblr at welcometoanniewood.tumblr.com/.
Fractured Atlas on Social: Instagram | Tumblr | Twitter | Facebook
More posts by Molaundo Jones
About Molaundo Jones
Molaundo Jones is a visual artist, entrepreneur, and arts adminstrator. As Social Media Specialist, he creates strategies and content for social media marketing and works with our members to develop a comprehensive calendar of events. Molaundo is a New York native, earned his MFA in Fine Arts at the School of Visual Arts, and BA in Marketing at Morehouse College. He is founder of The Clever Agency, a communications consultancy and develops professional development programs for Queens Council on the Arts. He has also worked with the New York Foundation on the Arts' Immigrant Artist Mentoring Program and Artist as Entrepreneur Bootcamp and has served as a grant panelist for Bryant Park Corporation, Brooklyn Arts Council, and the Museum of Art and Design.