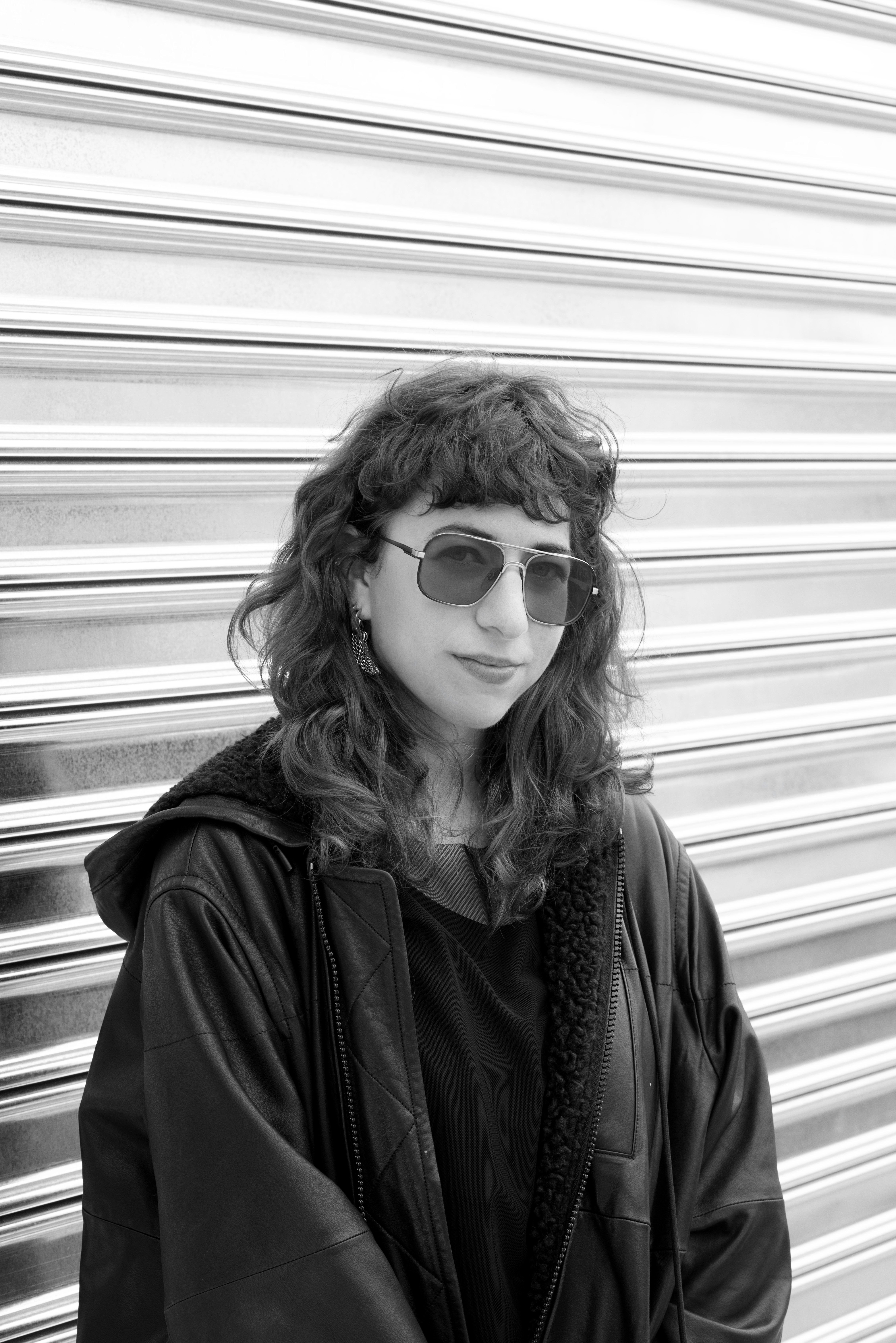 Post by Nina Berman
Upcoming Grant Deadlines and Opportunities (04/13/21)
Every month, Fractured Atlas provides a list of upcoming grant opportunities for artists and arts-based projects so that you can discover more opportunities to get financial support for your work. As a fiscal sponsor of 4000+ artistic projects, we provide access to grants for artists in every discipline.
If you are new to grant-seeking, check out our introduction to grants and our grants webinars. If you're not already fiscally-sponsored, fiscal sponsorship can give you access to a wider pool of grant opportunities. Learn more about our fiscal sponsorship program here.
If you are fiscally-sponsored, be sure to review our grant application process as you apply for these grants or any others.
Here are the upcoming opportunities for May 2021. We're rooting for you!
---

NOT REAL ART is accepting applications for their 2021 grant. It is a $12,000 annual award designed to empower the careers of 6 contemporary artists, each of whom receive $2,000 with no strings attached.
This opportunity encourages artists to explore, experiment, question and disrupt the status quo of today's art world. While the grant awards artists money, it also provides a platform to help them tell their story and promote their work to a wider audience. All grant recipients are featured on the NOT REAL ART Podcast and blog and showcased in an annual Gallery Exhibition.
Geographic Focus
United States and Canada
Deadline
May 1, 2021
---

Firelight Media invites mid-career nonfiction filmmakers from racially and ethnically underrepresented communities in the United States and filmmakers in Mexico, Brazil, Puerto Rico, and Colombia, with particular interest in those who identify as Indigenous and/or of African descent, to apply for the second year of the William Greaves Fund.
This fund is dedicated to resourcing and supporting talented storytellers with grants ranging up to $40K each to support research and development on a feature-length nonfiction film. The fund also provides grantees with limited coaching hours, as needed and based on the particular requirements of each project. The international nature of the call reflects Firelight's commitment to nurturing transnational solidarity among filmmakers and artists.
Firelight Media takes notice when projects are socially relevant, formally innovative, address or engage underrepresented issues or communities, and are accountable to the impacted communities their films represent.
Geographic Focus
United States, Mexico, Brazil, Puerto Rico, Colombia
Deadline
May 1, 2021
---
Queens Council on the Arts is seeking five local community members, or art commissioners, to collectively award a total of $40,000 to dance artists/organizations through a group and individual commissioning process. In the spirit of democratizing who can commission art, all commissions will be funded by QCA through the generous support of the Mertz Gilmore Foundation. Through professional development and community building, Art Commissioners will collectively go through the process of commissioning the art they want to see in the world.
This program is ideal for arts advocates, art lovers, and passionate community members who wish to become part of the next generation of arts supporters. By commissioning artists to materialize works that resonate with Queens communities, the ACP aims to create a cultural sector more reflective of the diversity of the borough and the nation.
Geographic Focus
Queens, New York

Deadline
May 2, 2021
---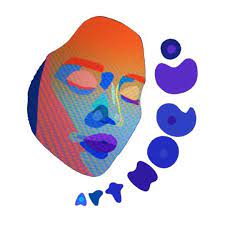 This round of the Art Hoe Collective Microgrants is dedicated to providing direct aid to Asian artists affected by the COVID-19 pandemic, but also rampant anti-Asian violence. As Black curators, they believe it is important not only to curate, but to be patrons. This round of the collective's microgrants is aimed to solely give direct aid to Asian artists in the pursuit of art and life. Art Hoe Collective is offering four microgrants worth $1,000 each for a total of $4,000 worth of aid.
Geographic Focus
Global
Deadline
May 2, 2021
---

Headlands Center for the Arts is accepting applications for the Tournesol Award. This award recognizes one Bay Areal painter each year, supporting them in taking the first major steps toward establishing a career in the Bay Area. The award gives financial and professional support to assist a dedicated painter in the critical early years of their artistic development.
Designed to support the artist over a full year, the Tournesol Award provides the chosen artist a $10,000 cash stipend, a private studio, and access to Headlands' creative community. The award year culminates in a funded final project of the artist's choice, typically in the form of an exhibition or a publication.
Geographic Focus
Bay Area, California
Deadline
May 10, 2021
---
The Solidarity Fund 2.0 from Alternate Roots provides one-time grants to individual artists, cultural workers, and small arts organizations in the US South experiencing financial emergency or hardship specifically related to the COVID-19 pandemic.
Eligible individuals must be 18 years or older and must have experienced unexpected financial emergency or hardship specifically related to the COVID-19 pandemic. Eligible organizations must have an annual operating budget of under $250,000.
ROOTS seeks to support increased participation of youth, TGNCNBI2-S (Transgender, Non-Conforming, Nonbinary, Intersex, and Two-Spirit), Indigenous and First Peoples, Latinx, and disability communities in the South.
Preference will be given to submissions centered around and created by members of these communities.
Geographic Focus
Alabama, Florida, Mississippi, North Carolina

Deadline
May 13, 2021
---

Bemis Center for Contemporary Arts is now accepting applications from national and international curators for its 2022-2023 Curator-in-Residence Program. Beginning January 2022, the curator will participate in an 18-month fully subsidized live/work residency as part of Bemis Center's acclaimed Artist-in-Residence Program. They will originate and present one exhibition and related public programs inclusive of local, national, and international artists. The Curator-in-Residence will have space and freedom to work on research and curatorial projects independent of his/her/their exhibition at Bemis.
Competitive applicants will possess a strong knowledge of national and international contemporary art and a genuine interest in researching and responding to cultural production in Omaha and the region. The Curator-in-Residence will also serve as a professional resource for local artists and arts professionals, and as an ambassador of Bemis Center in the community. They will be an integral member of Bemis Center's Artist-in-Residence Program, stimulating intellectual discourse surrounding contemporary art practice through studio visits, knowledge-sharing workshops, and other organized programs with fellow artists-in-residence. Working closely with the curatorial team, the Curator-in-Residence will be involved in all curatorial and administrative aspects of organizing one exhibition after the conclusion of the residency. Exhibition will be original, conceptually rigorous, and exemplify the true breadth and experimentation currently defining contemporary art. The exhibition dates are tentatively scheduled for December 2023-March 2024.
Geographic Focus
Global
Deadline
May 14, 2021
---
The National Performance Network is accepting applications for the Creation & Development Fund. This fund supports the creation, development and mobility of new artistic work that advances racial and cultural justice and results in live experiential exchange between artists and community.
The fund provides a framework for relationships to develop, over time, among diverse artists, arts organizations, and communities. Through the investment of commissioning funds from arts organizations and NPN direct subsidies, each project is eligible for multi-level support.
Creation Fund projects receive a minimum of $12,000 of unrestricted funding that supports the process and labor that goes into creating a new artistic work.
Geographic Focus
United States
Deadline
May 14, 2021
---

Artwork Archive's Art Business Accelerator Grant provides visual artists with unrestricted funds, resources, and a curriculum to help establish, grow and manage their art careers.
The grant is designed to arm artists with the necessary business skills to succeed as artists and entrepreneurs—and to make a living through their artwork.
Open to both emerging and established artists, the Art Business Accelerator distributes unrestricted funds to invest, as well as six weeks of self-guided online educational resources that increase business skills, economic proficiency, marketing knowledge, and more.
Recipients receive funding and expert guidance in order to make the growth process easier, to gain confidence, and establish a solid business foundation for their art practice.
Ten recipients will receive unrestricted cash grants of $2,500, a lifetime account to Artwork Archive, and one-on-one access to expert career guidance.
Geographic Focus
Global
Deadline
May 14, 2021
---

Leonardo CripTech Incubator is an art-and-technology fellowship centered on disability innovation. Through 2022-2023, this incubator creates a platform for artists with disabilities to engage and remake creative technologies through the lens of accessibility. Across five residency sites in California in 2022, artists will have the opportunity to engage with a cohort of other disabled artists and a network of experts in technology and media to develop a project at the intersection of disability, art and technology that innovates new forms of aesthetic access. In 2023, artists will have an opportunity to present their work in Leonardo's LASER salon series, participate in workshops, exhibit their artworks and be published in a special issue of Leonardo journal. Artists will be awarded an $11,000 stipend to support their projects.
Geographic Focus
Global
Deadline
May 15, 2021
---

Getty Images is offering two $15,000 grants for organizations that support documentary photography and its practitioners, either through public engagement or professional development. These project‑based grants are intended for educational programs, workshops, exhibitions and other initiatives that reinforce the power of photography as a journalistic medium. The grants are open to non‑profit organizations of any size, worldwide.
Geographic Focus
Global
Deadline
May 15, 2021
---

Silver Art Projects is accepting applications for its 2021 cohort. Members of the 2021 cohort will be guided through their residencies by three renowned artists and mentors-in-residence, Hank Willis Thomas/For Freedoms, Tourmaline, and Chella Man, who will occupy studios alongside the cohort, as well as lead a robust program of 24 workshops designed to further residents' practices and professional development. The overarching goal of the 2021 mentor-in-residence program is to amplify diverse perspectives and foster artistic practices embedded in activism. Artists are responsible for travel and living expenses.
Geographic Focus
Global
Deadline
May 16, 2021
---

The Berkeley FILM Foundation (BFF) is accepting applications for the 2021 Film Grant program. The BFF fund will support Bay Area emerging and established independent filmmakers whose work combines intellectual clarity with creative use of the medium. Berkeley Film Foundation provides grants in the production, post-production and distribution stages.
They accept applications in short form animation, short form narrative, short documentary, and long documentary.
Geographic Focus
Bay Area, California
Deadline
May 17, 2021


---

The Hopper Prize is offering 6 artist grants in the amount of $1,000 (4) and $3,500 (2) awarded through an open call art competition juried by leading contemporary curators.
The Hopper Prize was established in order to increase the recognition of artwork created by artists and photographers. Their aim is to advance artists' careers by providing them with unrestricted financial support that is coupled with a platform for increased visibility.
The Hopper Prize is open to all artists age 18 and older working in any media. There are no restrictions on genre, subject matter, or media. They welcome entries in all media and are committed to supporting artists from diverse cultural backgrounds at all stages of their professional careers.
Geographic Focus
Global
Deadline
May 18, 2021
---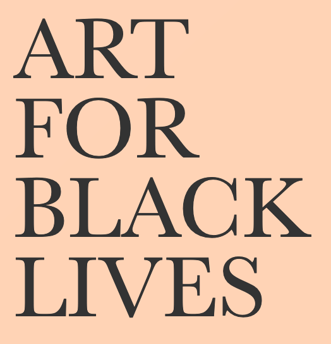 The residency is open to Black Trans visual artists working in any medium. Art for Black Lives's mission for this residency is to create an environment conducive to creativity, productivity and community for emerging Black Trans visual artists via one-month funded residencies in Palm Springs, California and to help foster an ethos of accessibility and support for Black Trans folks in Palm Springs, a place with a rich LGBTQ+ history and culture.
Residents receive access to a live/work space for the month of August, a $2,000 unqualified artist stipend to go toward transportation to and around Palm Springs, day-to-day expenses and material costs, and 3 pre-scheduled studio visits by curators and art professionals from around Southern California.
Geographic Focus
Global
Deadline
May 18, 2021
---

The Andy Warhol Foundation is accepting applications for its 2021 Arts Writers Grant. The program supports writing about contemporary art and aims to ensure that critical writing remains a valued mode of engaging the visual arts.
The Andy Warhol Foundation Arts Writers Grant supports both emerging and established writers who are writing about contemporary visual art. Ranging from $15,000 to $50,000 in three categories—articles, books, and short-form writing—these grants support projects addressing both general and specialized art audiences, from short reviews for magazines and newspapers to in-depth scholarly studies. They also support art writing that engages criticism through interdisciplinary methods or experiments with literary styles.
They accept applications for published individual authors applying for a project about contemporary visual art. Applicants can be art historians, critics, artists, curators, journalists, or writers who are strongly engaged with the contemporary visual arts.
Geographic Focus
United States
Deadline
May 19, 2021
---

Dubuque, Iowa's Office of Arts & Cultural Affairs is now accepting sculpture submissions for the 2021-22 Art on the River sculpture exhibit along the Mississippi Riverwalk in the Port of Dubuque. "Resiliency Flows" has been selected as the theme for the 2021-22 exhibit.

Throughout the past year, cities and people worldwide have demonstrated fortitude and adaptability in navigating uncharted territories.

Existing sculptures, as well as concept proposals for new sculptural work, are encouraged. Both permanent and temporal/semi-permanent works will be considered. Successful applications will propose sculptures that draw upon themes of resiliency, in relation to communities and the earth's resources; speak to overcoming impacts of the COVID-19 pandemic; or that speak to issues around social justice.
Geographic Focus
Global
Deadline
May 24, 2021
---
The New England Foundation for the Arts is accepting applications for Collective Imagination for Spacial Justice. This grant support teams of artists, creatives, culture bearers, cultural organizers, and/or community-based collaborators to do the important work of imagining public art that fosters and contributes to more just futures for our public spaces and public culture. The work of imagination is a journey. Project deliverables are not expected or required to begin this journey. Collective Imagination for Spatial Justice grants range from $2,000-5,000.
Eligible applicants will be small teams (2-5 collaborators) where the lead applicant is a Massachusetts-based artist, creative, culture bearer, cultural organizer, and/or community-based collective or organization.
Geographic Focus
Massachusetts
Deadline
May 24, 2021
---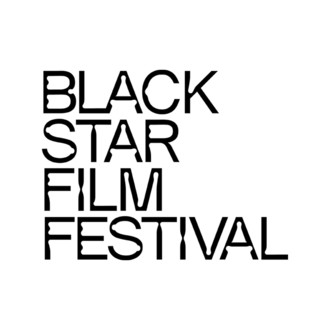 BlackStar Film Festival is accepting applications for its 2021 Nonfiction Pitch Contest. Filmmakers will pitch their short nonfiction projects in front of a virtual audience and a panel of judges to receive feedback and have an opportunity to win an artist grant from WarnerMedia OneFifty.
BlackStar Pitch will showcase a group of 8 filmmakers who will pitch their works-in-progress to a distinguished panel of funders, executives, distributors and producers. The 8 finalists will also have a chance to meet with a minimum of 2 panelists in one-on-one sessions prior to the Pitch contest to get direct feedback and advice on their projects.
The panelists will choose the best pitch, to be announced during the virtual awards ceremony on August 8, 2021.
The pitch is designed to connect industry professionals with new voices in the independent film community.
This year's BlackStar Pitch will be focused on documentary short projects.
Geographic Focus
Global
Deadline
May 31, 2021
---

Sign up for our newsletter to stay up to date with upcoming opportunities and tips to improve your grant applications.
More posts by Nina Berman
About Nina Berman
Nina Berman is an arts industry worker and ceramicist based in New York City, currently working as Associate Director, Communications and Content at Fractured Atlas. She holds an MA in English from Loyola University Chicago. At Fractured Atlas, she shares tips and strategies for navigating the art world, interviews artists, and writes about creating a more equitable arts ecosystem. Before joining Fractured Atlas, she covered the book publishing industry for an audience of publishers at NetGalley. When she's not writing, she's making ceramics at Centerpoint Ceramics in Brooklyn.