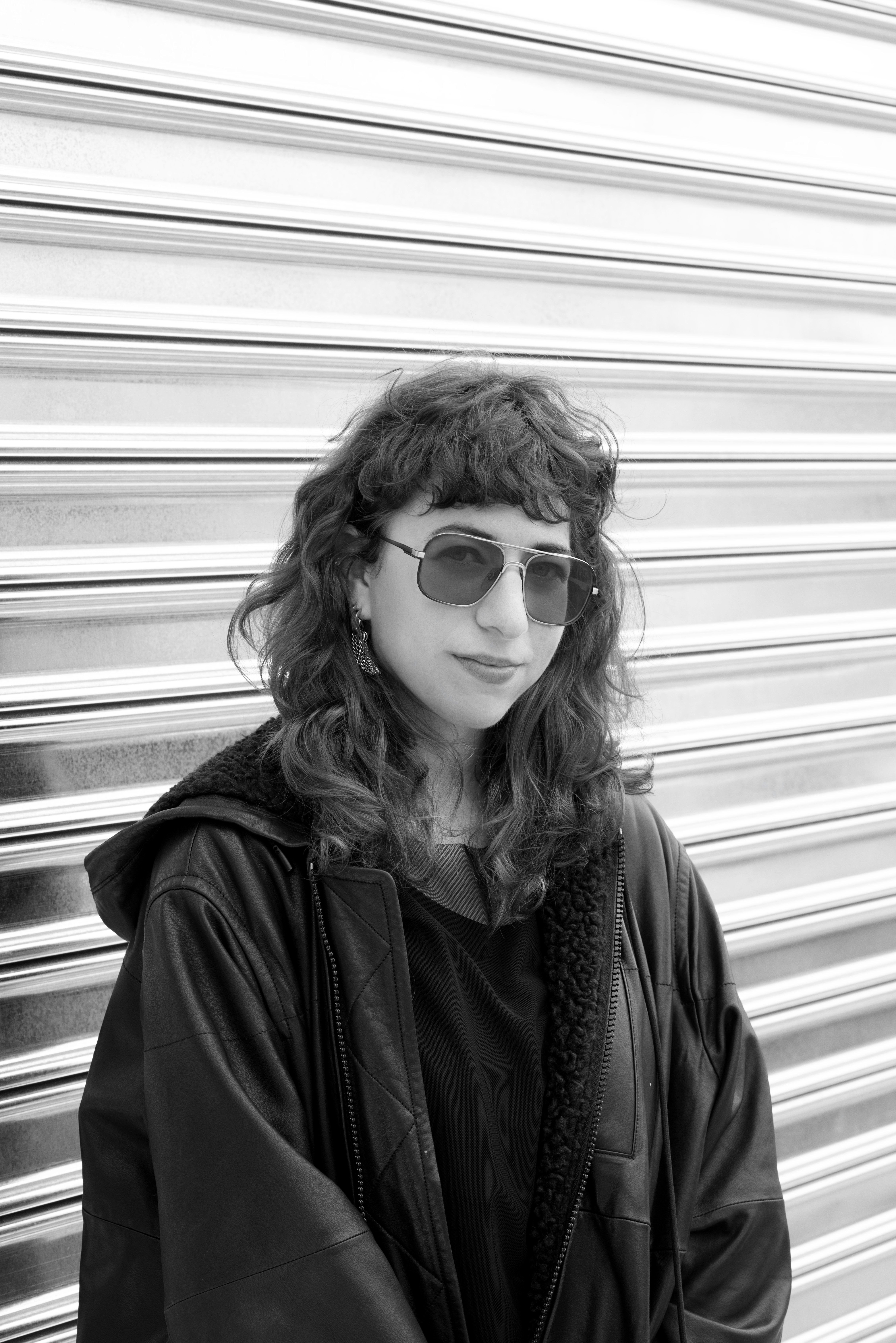 Post by Nina Berman
Upcoming Grant Deadlines and Opportunities (02/09/21)
Every month, Fractured Atlas provides a list of upcoming grant opportunities for artists and arts-based projects so that you can discover more opportunities to get financial support for your work. As a fiscal sponsor of 4000+ artistic projects, we provide access to grants for artists in every discipline.
If you are new to grant-seeking, check out our introduction to grants and our grants webinars. If you're not already fiscally-sponsored, fiscal sponsorship can give you access to a wider pool of grant opportunities. Learn more about our fiscal sponsorship program here. If you are fiscally-sponsored, be sure to review our grant application process as you apply for these grants or any others.
Here are the upcoming opportunities for March 2021. Best of luck!
---

Creative Capital supports forward-thinking and adventurous artists across the country by providing up to $50,000 in project funding, counsel, and career development services. Their pioneering venture philanthropy approach aims to help artists working in all creative disciplines realize their visions and build sustainable practices.
The application for the Creative Capital Awards is open to artists, collectives, and collaborations working in all disciplines.
Geographic Focus
Global
Deadline
March 1, 2021
---

De Ateliers is an artists' institute open to artists at the beginning of their professional careers. It offers a two-year studio and tutoring program that is best tailored to the needs of highly motivated artists who wish to strengthen their artistic foundation, develop their ideas and deepen their practice in a focused, critical environment among peers from around the globe. The program is centered around weekly individual studio conversations, with regular and guest tutors, most of whom are practicing artists. The aim is to create a better understanding of one's artistic position and process by offering a multiplicity of perspectives and critical feedback.
De Ateliers is a small scale institution, with twenty spacious studios housed in a studio building in the center of Amsterdam. It offers access to basic workshop facilities, a library, public programs and connections to relevant art and knowledge institutions in Amsterdam and beyond. To facilitate and support their stay in Amsterdam, participants at De Ateliers are able to get access to shared housing, and stipends to cover basic costs of living.
Geographic Focus
Global
Deadline
March 1, 2021
---

Artadia is accepting applications for the next round of Artadia Awards. The Artadia Awards provide exposure, financial support, and critical validation to artists. The awards are unrestricted, allowing artists to use the funds in any way they choose. Each year, an open-call application is made available in each of the six active partner cities for any artist who has lived within that city for a minimum of two years and is not currently enrolled in art school.
Geographic Focus
Chicago, IL
Deadline
March 1, 2021
---

Forecast Public Art is accepting applications for its Change Lab Research Fellowship. The Change Lab National Research Fellowships aim to produce new research, data, reporting, and suggestions to advance justice, health, and human dignity in the field of public art in the United States. Each Fellowship is based around a specific research topic, and is open to graduate students, recent college graduates, doctoral and post-doctoral researchers, artists, and public art professionals. Fellowships are 3-month long, funded positions. A $5000 stipend will be made to each Fellow. Fellows will work from their home base and can be located anywhere. Working knowledge of public art and some experience with research in the designated topic area will be important. This upcoming fellowship will focus on race and public art.
Geographic Focus
Global
Deadline
March 1, 2021
---

STARTS is an initiative of the European Commission to foster alliances between technology and artistic practice. The STARTS Prize of the European Commission is presented by Ars Electronica and the consortium partners BOZAR, Waag, INOVA+, T6 Ecosystems, French Tech Grande Provence and Frankfurter Buchmesse.
Two prizes, each with €20,000 prize money, are offered to honor innovative projects at the intersection of science, technology and the arts. The emphasis of both prizes lies on the creative appropriation and employment of technologies as well as the search for unique constellations of collaboration.
Geographic Focus
Global
Deadline
March 3, 2021
---
In the spirit of coalition and resource sharing, NYC arts and cultural organizations of all sizes and structures have come together to build and support the Cultural Solidarity Fund. The Cultural Solidarity Fund will open with $100,000 distributing an initial 200 $500 relief micro-grants to artists and cultural workers based in New York City. The CSF is working towards creating an application process that is quick and easy. There will be no narrative sections of this application that need to be prepared. All questions will be practical in nature.
The CSF is open to and anybody working in any capacity in the arts/cultural non-profit or community-based sector, including museums.
It aims to direct funds specifically to artists and cultural workers in most urgent need of assistance with rent, groceries, medical expenses and other essential services. (At this time they ask that you do not apply for a microgrant through the Cultural Solidarity Fund to use for creative work to ensure that those who will benefit most from the CSF can access the funds.)
Although all eligible artists and cultural workers are welcome and encouraged to apply, priority will be given to those who self identify as BIPOC (Black, Indigenous, and people of color), immigrant, undocumented, transgender, two-spirit, gender nonconforming, nonbinary, and/or disabled/deaf as it is documented that COVID-19 has impacted these communities most severely.
Geographic Focus
New York City
Deadline
March 5, 2021
---

The National Sculpture Society is accepting applications for the Richard McDermott Miller competition. The Competition will take place at the 2021 Sculpture Conference and will be held in Daniel Chester French's former studio at Chesterwood on June 4th. Each selected competitor will receive a Participation Scholarship, with a maximum of $3,000.
The objective of the competition is to successfully model a bust from life (from the neck up), working from a live model. Modeling will be done in front of an audience (sculptors, patrons, and others who are attending the Sculpture Celebration Conference). Sculptors must have been born between 1985-2000.
Geographic Focus
United States
Deadline
March 8, 2021
---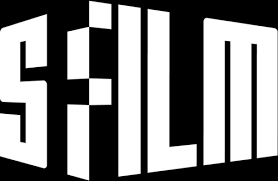 The SFFILM Rainin Grant program is the largest granting body for independent narrative feature films in the US. Grants support films that address social justice issues-the distribution of wealth, opportunities, and privileges-in a positive and meaningful way through plot, character, theme or setting and benefit the Bay Area filmmaking community in a professional and economic capacity.

Awards are made to multiple projects once a year in the fall, for screenwriting, development, and post-production. In addition to a cash grant of up to $25,000, recipients secure a 2-month residency at FilmHouse and benefit from SFFILM's comprehensive and dynamic artist development programs.

The program is open to filmmakers in the US and internationally who can commit to spending time developing the film in San Francisco.
Geographic Focus
Global
Deadline
March 12, 2021
---

The John Michael Kohler Arts Center is accepting applications to its Arts/Industry program. Each year, up to 12 artists are selected for residencies in the pottery or foundry areas of the Kohler factory through a competitive jury process. No experience with clay or cast metal is required, just an interest in pursuing a new body of work and being open to new ideas.
Arts/Industry residencies are three months in length and divided into three cohorts. There are four artists-in-residence in each cohort—two in pottery and two in foundry. Residents are expected to commit to the full three-month period.
Artists-in-residence receive 24-hour access to studio space, industrial materials, use of equipment, technical assistance, photographic services, housing, round-trip transportation, and a modest weekly stipend.
Geographic Focus
Global
Deadline
March 14, 2021
---

Cal Humanities is accepting applications for its California Documentary Project NextGen grants. CDP NextGen grants are designed for youth media organizations in support of emerging California media makers aged 18 and under. Presented in alignment with CA 2020: Youth Perspective and the Future of California, their new statewide initiative that focuses on the lives and experiences of young Californians, CDP NextGen invites applications from California-based nonprofit organizations and public agencies with established track records in youth media programming to provide training and support to emerging media makers in the creation of short, insightful nonfiction films and/or podcasts that tell original stories about life in California today.
CDP NextGen intends to support short documentary films or podcasts that shed light on not only problems faced, but also on the solutions that youth are proposing and the futures they envision. Eligible applicants may apply for funding up to $15,000.
Geographic Focus
California
Deadline
March 15, 2021
---

Baldwin For The Arts is an artist residency program. Named for the writer, James Baldwin, BFTA nurtures the arts by offering creative BIPOC individuals an inspiring environment in which they can produce enduring works of the imagination. A Baldwin Fellowship consists of exclusive use of a private studio, accommodations, and three prepared meals a day anywhere from one week to four weeks. Baldwin For The Arts encourages applications from BIPOC artists representing the widest possible range of perspectives and demographics. Emerging and established artists may apply in literature, music composition, and visual arts.
Geographic Focus
United States
Deadline
March 15, 2021
---

CAAM's Documentary Fund is open for submissions once again. With support from the Corporation for Public Broadcasting (CPB), CAAM provides production funding to independent producers creating documentary films that illuminate the Asian American experience for a national audience via public television. Documentaries are eligible for production or post-production funding and must be intended for public media. Awards typically range between $10,000 and $50,000.
Geographic Focus
United States
Deadline
March 15, 2021
---

The Foundation for Contemporary Arts is accepting applications to receive funding through the Emergency Grants COVID-19 Fund. It is a temporary fund intended to meet the needs of experimental artists who have been impacted by the economic fallout from postponed or canceled performances and exhibitions.
Relief will be provided to artists who have lost income from an engagement that has been canceled or postponed due to the COVID-19 pandemic. Applicants must be individual artists, or an individual representing an artist collective, ensemble, or group. Curators, producers, workshop organizers, organizations, or arts presenters are not eligible to apply. The COVID-19 Fund is focused on providing support to choreographers, composers, playwrights, directors, visual artists, and poets, and cannot support dancers, actors, ensemble members, or designers who were working on a canceled or postponed project of work that is not their own.
Geographic Focus
United States
Deadline
March 15, 2021
---

For over 50 years the Roswell Artist-in-Residence Foundation has provided talented artists working in any medium a full year to focus on their creative endeavors. Start dates of the six annual residencies are staggered throughout the year. The residency provides each artist with a comfortable 3-bedroom house with an attached 600 square ft. studio with utilities paid. A stipend of $1100 per month is offered along with $100 for a spouse/partner and each child living at the residence. They are currently able to give an extra $100 per child ($200 total per child) thanks to a matching grant from the Sustainable Arts Foundation.
Very few demands are made upon the artists in residence, but the Roswell Museum of Art generally extends an offer to residents to exhibit and lecture during their year. Spouses and partners who travel with the artist are offered a studio and use of the facilities on a first-come, first-serve basis.
Geographic Focus
Global
Deadline
March 15, 2021
---

Native Arts and Cultures Foundation is accepting applications for two programs.
LIFT will provide critical support to early-career Native artists with one-year awards to develop and realize new projects. The program encourages artists to uplift communities, advance positive social change, point courageously toward environmental sustainability, and foster communal meaning making. The program will consist of a suite of activities that includes grantmaking, artist professional development, and artist convening. The primary objectives of this opportunity are to support artists who are developing their voices and for whom the award may serve as a launching point in their career.
The award program provides one-year awards of $10,000, professional development, convening with other recipient artists, and culturally appropriate evaluation.
SHIFT is designed to respond to social, environmental and economic justice issues through a Native lens, drawing increased attention to Native communities, perspectives and challenges, shifting a national narrative of invisibility, misunderstanding and misappropriation, supporting or focusing on efforts that are built upon community cultural assets, resilience and strengths. Applicants will describe the issue(s) to be addressed, its significance to the community or communities, and the impact the project will have in addressing the issue(s). Applicants will describe the work's style, format, themes and process of creation.
Award winners will receive two-year awards totaling $100,000 with $50,000 of the award earmarked for the lead artist or arts collective and the remaining monies for project partners. Artists will participate in trainings designed for established career artists who are navigating national and international landscapes, cross-sector work, community participation and movement building. Beyond typical emerging artist professional development formats that focus on the elements of small business development, training will focus on building skill sets around project development, organizing, community engagement, intersectional work and movement building.
Geographic Focus
United States
Deadline
March 16, 2021
---

Innovate Artist grants provide artists with unrestricted sums of $550. The Innovate Grant was created out of the frustration of applying to grants with time-consuming requirements.
They believe that time is one of the most valuable components to fostering creativity and innovation. Their aim is to provide the time artists need to be fully immersed in your ideas and in creating your work. Grants are available to one photographer and one visual artist per cycle.
Geographic Focus
Global
Deadline
March 18, 2021
---

ArtTable is accepting applications for its 2021 Fellowship. Since 2000, the ArtTable Fellowship program addresses the marked lack of diversity in arts employment. The objective is to provide quality real work experiences and mentorship for female identifying graduate/pre/post-doc students and emerging professionals from diverse cultural/racial/ethnic/socio-economic backgrounds generally underrepresented in the field to aid their transition from academic to professional careers in the visual arts, including but not limited to: curatorial, education, public programming, archival research and collections management.

Through one-on-one mentoring relationships with ArtTable members, every year, a selected number of fellows have the opportunity to work with an established leader in the field and gain exposure to a range of professional activities at first-class cultural institutions throughout a five - eight week period during the summer. Each fellow will be connected with an ArtTable 'mentor' for the duration of their fellowship and be welcome to attend ArtTable programs in their area.

The program, one of the longest-standing programs supporting diversity in the visual arts, as a conscious effort to enrich and strengthen the visual arts field by supporting an inclusive and diverse professional landscape, has already supported ninety-four fellows around the country.
The program is open to female-identified students, who are currently enrolled in a graduate/pre/post-doc program, are recent graduates (within six months of having completed all graduation requirements) and/or emerging professionals who are seeking career opportunities in the visual arts professions. Applicants must self-identify as belonging to underrepresented cultural, racial, ethnic, or socioeconomic backgrounds and hold U.S. citizenship or a current visa.
Geographic Focus
United States
Deadline
March 21, 2021
---

BlackStar Film Festival is accepting applications for its 2021 festival. Films must be directed by a person who identifies as Black, as indigenous, or as a person of color (POC), from anywhere in the world. Work must feature persons of color or tell a story of Black, Indigenous, or POC experience.
Narrative feature films and documentary films must not exceed running time of 120 minutes.
Shorts must not exceed running time of 40 minutes.
Geographic Focus
Global
Deadline
March 31, 2021
---


Sign up for our newsletter to stay up to date with upcoming opportunities and tips to improve your grant applications.
More posts by Nina Berman
About Nina Berman
Nina Berman is an arts industry worker and ceramicist based in New York City, currently working as Associate Director, Communications and Content at Fractured Atlas. She holds an MA in English from Loyola University Chicago. At Fractured Atlas, she shares tips and strategies for navigating the art world, interviews artists, and writes about creating a more equitable arts ecosystem. Before joining Fractured Atlas, she covered the book publishing industry for an audience of publishers at NetGalley. When she's not writing, she's making ceramics at Centerpoint Ceramics in Brooklyn.