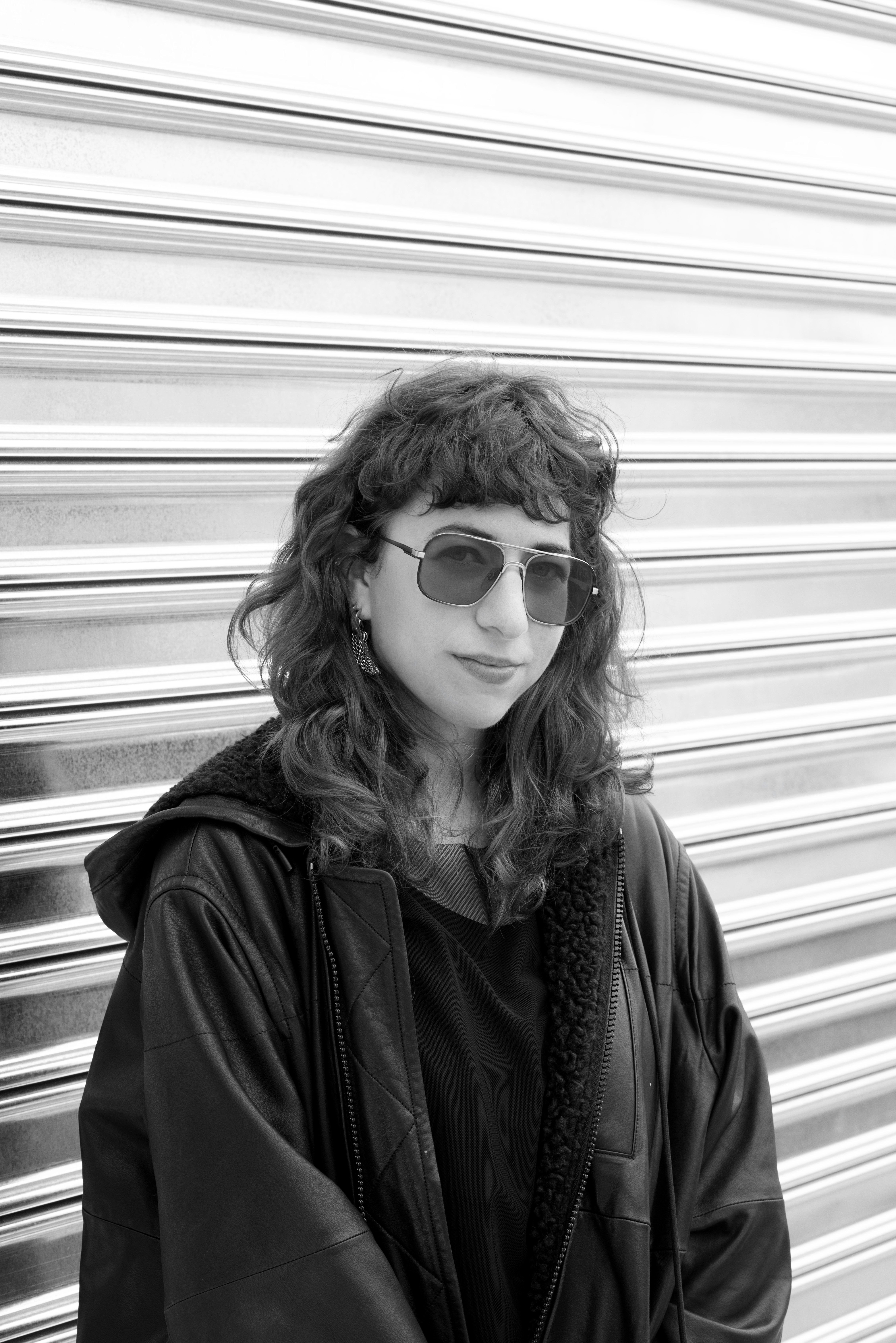 Post by Nina Berman
Upcoming Grant Deadlines and Opportunities (05/11/21)
Every month, Fractured Atlas provides a list of upcoming grant opportunities for artists and arts-based projects so that you can discover more opportunities to get financial support for your work. As a fiscal sponsor of 4000+ artistic projects, we provide access to grants for artists in every discipline.
If you are new to grant-seeking, check out our introduction to grants and our grants webinars. If you're not already fiscally-sponsored, fiscal sponsorship can give you access to a wider pool of grant opportunities. Learn more about our fiscal sponsorship program here.
If you are fiscally-sponsored, be sure to review our grant application process as you apply for these grants or any others.
Here are the upcoming opportunities for June 2021. We're rooting for you!
---

AIRIE is inviting yearlong participation and connection between the selected Fellows with opportunities to connect, share research, and incubate ideas amongst each other. Each fellow is offered a $4000 research grant, institutional support from AIRIE's network and partners, and a month-long residency in the Everglades National Park (with additional financial support for travel and food). In return the artists share their work and experience in the Everglades through public conversations,digital platforms, writing, and/or public viewing of artwork created during or resulting from their residency. The artists are also asked to prepare a presentation on their year-long research that will be delivered at the annual AIRIE Environment + Art Summit in December during Miami Art Week of each year.
AIRIE invites emerging or professional artists, writers, curators, choreographers, musicians and other creatives who want to contribute to the interpretation and communication of environmental themes through the inspiring nature of Everglades National Park.
Geographic Focus
Global
Deadline
June 1, 2021
---

The Judy Chicago Art Education Award, funded by MaryRoss Taylor, is a $2,500 prize that honors Judy Chicago and her pioneering work as an art educator. The award is open to scholars, artists, and educators creating projects based on research that incorporates any of the archives that are included in the Judy Chicago Research Portal, which was launched in October 2019. These archives include: Judy Chicago's Visual Archive at the Betty Boyd Dettre Library and Research Center at the National Museum of Women in the Arts (NMWA); Judy Chicago's paper archives at the Schlesinger Library for the History of Women in America at Harvard; and Judy Chicago's Art Education Collection at the Special Collections Library at Penn State which includes the K-12 Dinner Party Curriculum.
The Judy Chicago Art Education Award celebrates this collaboration and encourages engagement with the collections as living archives that build upon continued scholarship and teaching to preserve feminist histories and feminist pedagogy.
Geographic Focus
Global
Deadline
June 1, 2021
---

The Mira Fellowship is accepting applications for a new cohort of fellows. They are looking for mid-career applicants with a proven track record, an need to sink their teeth deep into a specific problem, and the openness to reframe their assumptions to find a new solution.
Selected Mira Fellows will work individually and gather several times during the year to share their research and build on each other's ideas. Fellows will be given one year to research, design, and produce a simple actionable plan for change. The fellowship is cohort-based and remotely collaborates monthly as well as meeting in person several times a year. Each fellow receives a small research grant along with on-going coaching, support, and access to expertise.
Geographic Focus
Global
Deadline
June 1, 2021
---
The Anolic Family Awards are accepting applications for several opportunities.
Established in 1980, the awards have been given to Jewish artists with a wide array of talent and goals, who have used these awards as an opportunity to further their artistic practice, Jewish cultural knowledge, and to advance their careers.
Recipients of the Naomi Anolic Early Career Jewish Visual Arts Award receive $1,000 towards the completion of a specific project. An applicant for the Naomi Anolic Award will have demonstrated great potential, but not yet have achieved broad success or be considered well established professionally. Active early career Jewish visual artists between the ages of twenty-five and thirty-five may apply. The Early Career Visual Arts award is for painting, drawing, sculpture or mixed-media.
Recipients of the Isaac Anolic Jewish Book Arts Award receive $1,500 towards the creation of a unique, one-of-a-kind, or limited edition, work of art in the field of Jewish book arts. All active, professional artists who have exhibited within the last five years are eligible to apply.
Geographic Focus
Global
Deadline
June 1, 2021
---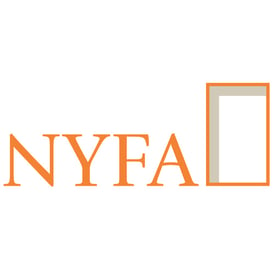 The Canadian Women Artists' Award is open to emerging or early career female artists in New York State.
The $5,000 award is designed to provide financial support to an emerging or early career artist working in Visual Arts, Media & Design, and Literary Arts, and can be used in any manner the recipient deems necessary to further their artistic goals. It is supported by funding granted to NYFA by the Canadian Women's Club (CWC) of New York as a way to continue its philanthropic work when it disbanded.
In 2021, two $5,000 awards will be distributed. The Canadian Women Artists' Award is open to women artists who are Canadian citizens, between the ages of 25 and 40, and a current resident of New York State.
Geographic Focus
New York
Deadline
June 9, 2021
---

The Vilcek Foundation is accepting applications for their 2021 Vilcek Prize. The Vilcek Foundation will award three Creative Promise Prizes of $50,000 each to young, immigrant artistic directors, choreographers, and performers who demonstrate outstanding early achievement in dance. Applicants must be born outside of the United States, younger than 38 years old, and a professional artistic director, choreographer or performer.
Geographic Focus
Global
Deadline
June 11, 2021
---

The San Antonio Area African American Community Fund (SAAAACF) of the San Antonio Area Foundation is accepting grant applications for grants in several areas, including arts and culture. SAAAACF may award up to $50,000 total in grants for all applications received and approved for funding. Eligible applicants must be a 501(c)(3) nonprofit and serve a population that is at least 70% Black.
The history and culture of a community can be remembered, preserved and shared with others through various forms of artistic expression that celebrate, inspire and enlighten. The Fund will consider programs and initiatives that present the uniqueness of African American arts, and promote and preserve the rich and diverse African American cultural traditions in an educational, informational, inclusive and entertaining manner.
Geographic Focus
San Antonio, Texas
Deadline
June 14, 2021
---

Artadia is accepting applications for the next round of Artadia Awards. The Artadia Awards provide exposure, financial support, and critical validation to artists. The awards are unrestricted, allowing artists to use the funds in any way they choose. Each year, an open-call application is made available in each of the six active partner cities for any artist who has lived within that city for a minimum of two years and is not currently enrolled in art school. Currently, they are accepting applications for Louisville-based artists.
Geographic Focus
Louisville, KY
Deadline
June 15, 2021
---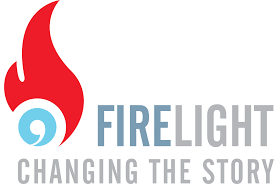 The Firelight Media Documentary Lab is an 18-month fellowship program that supports filmmakers in the United States from racially and ethnically underrepresented communities working on their first or second feature-length documentary film. The Documentary Lab provides filmmakers with a $15,000 grant toward their projects as well as customized mentorship from prominent leaders in the documentary world, professional development workshops, and networking opportunities.
They look for applicants who make artful and innovative documentary films that focus on underrepresented communities and provide new narratives about the most pressing issues of our time. Firelight Media will consider all types of long-form documentary projects – historical, investigative, personal, vérité, and experimental.
Geographic Focus
United States

Deadline
June 15, 2021
---

Columbia Law School's Artist-in-Residence Program was created to highlight the vibrancy and diversity of the Law School community and broaden representation among artists, media, and subject matter within the art collection.
The artist-in-residence will create at least one work that will be displayed at the Law School for a period to be determined. The artist-in-residence will participate in at least two programs (performances, lectures, panel discussions, etc.) during the residency period, and will have access to a small workspace, as well as to the historical and archival collections of Columbia University's libraries. A supporting grant will be provided, as well as a modest allowance to be used for the purchase of art materials. The residency will begin on September 1, 2021 and conclude on May 31, 2022.
Submissions need not conform to a particular artistic style or medium (including video, audio, and mixed-media).
Geographic Focus
Global
Deadline
June 15, 2021
---

With the support of founding sponsor Knoll, WMF launched the World Monuments Fund/Knoll Modernism Prize in 2008 to celebrate preservation success stories in buildings that are emblematic of the modern movement. The prize recognizes outstanding and innovative design solutions that save modern architecture associated with the international style. Projects that enhance a site's architectural, economic, and environmental sustainability while engaging and benefiting local stakeholders are encouraged.
Geographic Focus
Global
Deadline
June 15, 2021
---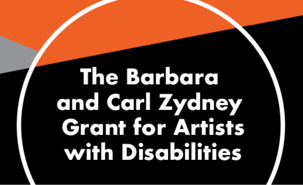 New York Foundation for the Arts (NYFA) is pleased to launch The Barbara and Carl Zydney Grant for Artists with Disabilities. The program will distribute unrestricted cash grants of $1,000 to artists with a disability who have experienced financial hardship due to the COVID-19 crisis. The program is open to visual, media, music, performing, and literary artists who live in New York City (five boroughs). Qualifying applicants will be selected for funding via a lottery process.
Geographic Focus
New York City

Deadline
June 15, 2021
---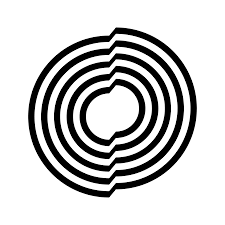 Orbis Editions is accepting proposals from Cambridge-based artists and writers for the Cantabrigia Award to make publications in 2021. Recipients will have the opportunity to make a publication with Orbis Editions' in-house editing, design, and printing resources valued at $4,000 and receive a $1,000 stipend when their publication goes to press.

They accept applications for on paper and in digital media, publications that are image-based, text-based, or both. Publication proposals do not need to be fully conceived but readiness to go to press is one of the primary criteria in the selection process. They are particularly interested in conceptually driven projects that include: artist books, essays, poetry, fiction, how-to manuals, and more.
Geographic Focus
Cambridge, MA

Deadline
June 15, 2021
---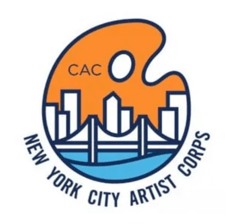 New York Foundation for the Arts (NYFA) is pleased to partner with the New York City Department of Cultural Affairs (DCLA), with support from the Mayor's Office of Media and Entertainment (MOME), to launch City Artist Corps Grants.
City Artist Corps Grants are intended to support NYC-based working artists who have been disproportionately impacted by COVID-19. The program will distribute one-time $5,000 grants to over 3000 artists to help sustain their practice and engage the public across New York City's five boroughs this summer beginning July. Artists working in any discipline are eligible to apply.
City Artist Corps Grants applications and grant announcements will roll out over the summer in various cycles. For all cycles, artists will be screened for eligibility and grant recipients will be selected by lottery.
Geographic Focus
New York City
Deadline
June 22, 2021
---

Public Artists in Residence (PAIR) is a municipal residency program that embeds artists in city government to propose and implement creative solutions to pressing civic challenges. Launched in the fall of 2015, PAIR takes its inspiration and its name from the pioneering work of artist Mierle Laderman Ukeles, the first official (unsalaried) artist-in-residence with the New York City Department of Sanitation (DSNY), 1977 – present.
PAIR is based on the premise that artists are creative problem-solvers. They are able to create long-term and lasting impact by working collaboratively and in open-ended processes to build community bonds, open channels for two-way dialogue, and reimagine realities to create new possibilities for those who experience and participate in the work.
Cultural Affairs is currently seeking a Public Artists in Residence for each of the following three agencies:
Department of Sanitation
Department of Records and Information Services
Department of Design and Construction
Selected artists will have demonstrated experience in socially engaged art or collaborative art practice addressing social and political issues relevant to the hosting city agency.
Artists working in all media are welcome to apply.
Geographic Focus
New York City

Deadline
June 27, 2021
---

Joy of Giving Something is accepting applications for its Fellowship for Photography. The JGS Fellowship for Photography is a $7,000 cash grant open to New York State photography artists living and working outside of New York City.
The fellowship will be awarded to five artists working in traditional and experimental photography or any form in which photographic techniques are pivotal. Applicants can work in traditional and experimental photography or any form in which photography or photographic techniques are pivotal, if not exclusive. Applicants must be a current full-time resident of New York State and have lived full-time in one of the regions listed above for a minimum of 12 months at the time applications close.
Geographic Focus
Western New York, Finger Lakes, Southern Tier, Central New York, North Country, Mohawk Valley, Capital District, Hudson Valley, and Long Island
Deadline
June 30, 2021
---

Wave Farm is delighted to announce a third year of the Radio Artist Fellowship, a nine-month, part-time engagement for a radio scholar and artist living and working in the United States.
The fellowship will include work additions to the Wave Farm Radio Art Archive, community engagement, and radio art creation.
The Fellowship will combine remote work with three on-site visits to Wave Farm's research library and radio studios
Geographic Focus
United States

Deadline
June 30, 2021
---

The Apollo, in partnership with 125th Street Business Improvement District (BID) and the Harlem Commonwealth Council (HCC), is pleased to present the return of the Harlem Entrepreneurial Micro-Grant Initiative to support local businesses and arts organizations and arts collectives in financial need.
Through the initiative, twenty $1,000 micro-grants will be distributed to local merchants and organizations that define the culture and the vitality of Harlem.
Geographic Focus
Harlem, New York City

Deadline
June 30, 2021
---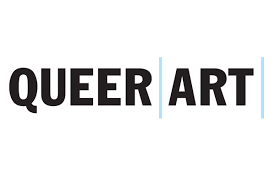 Queer|Art is pleased to open applications for the second annual Illuminations Grant for Black Trans Women Visual Artists. Developed and named in partnership with Mariette Pathy Allen, Aaryn Lang, and Serena Jara, this $10,000 grant, awarded to draw attention to an existing body of work, sheds light on the under-recognized contributions of Black trans women visual artists and provides critical support to their continuing work. Winning artists will receive additional professional development resources and further guidance to bolster their creative development in the field.
Geographic Focus
United States

Deadline
June 30, 2021
---

Sign up for our newsletter to stay up to date with upcoming opportunities and tips to improve your grant applications.
More posts by Nina Berman
About Nina Berman
Nina Berman is an arts industry worker and ceramicist based in New York City, currently working as Associate Director, Communications and Content at Fractured Atlas. She holds an MA in English from Loyola University Chicago. At Fractured Atlas, she shares tips and strategies for navigating the art world, interviews artists, and writes about creating a more equitable arts ecosystem. Before joining Fractured Atlas, she covered the book publishing industry for an audience of publishers at NetGalley. When she's not writing, she's making ceramics at Centerpoint Ceramics in Brooklyn.