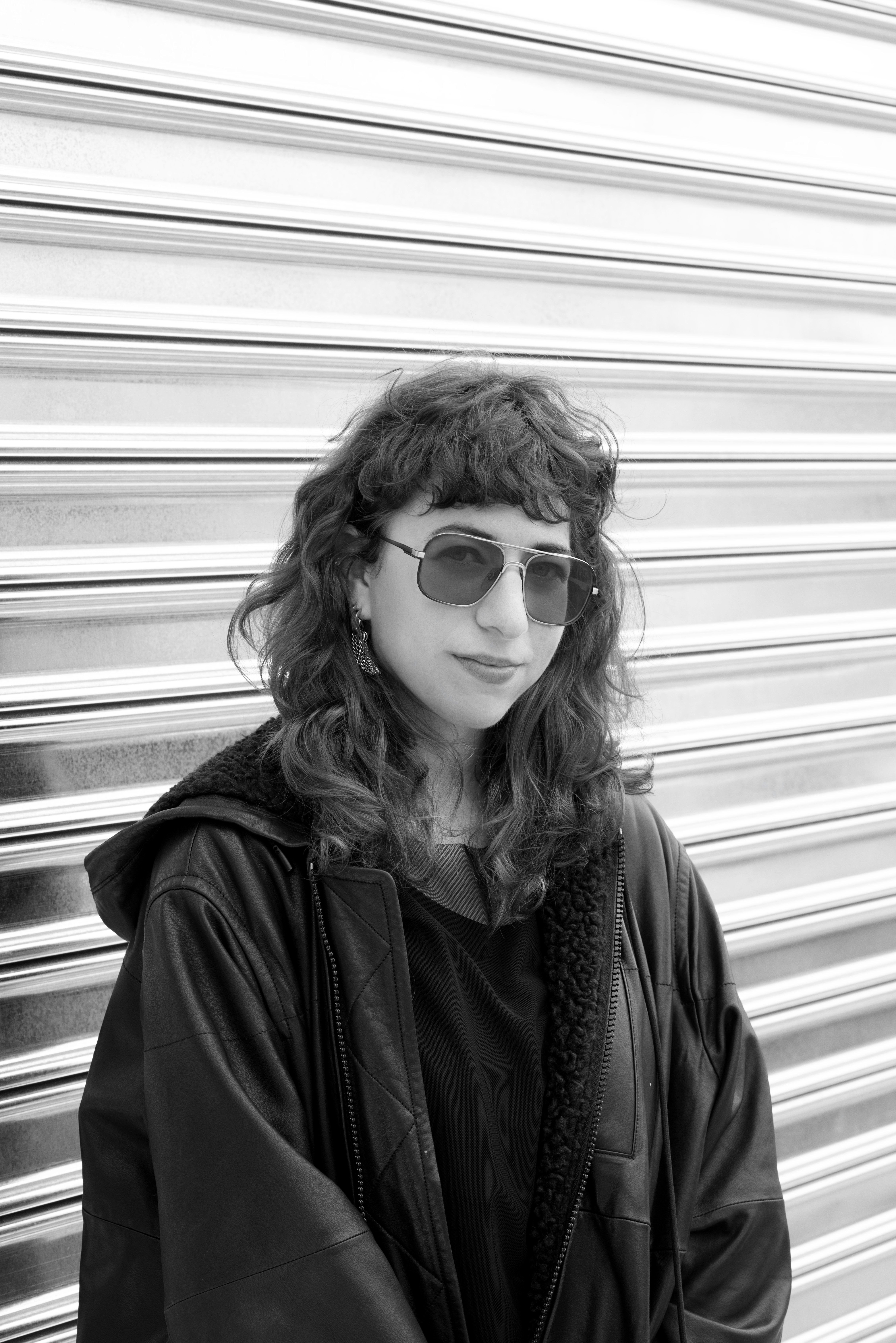 Post by Nina Berman
Upcoming Grant Deadlines and Opportunities (06/14/21)
Every month, Fractured Atlas provides a list of upcoming grant opportunities for artists and arts-based projects so that you can discover more opportunities to get financial support for your work. As a fiscal sponsor of over 3,000 artistic projects, we provide access to grants for artists in every discipline.
If you are new to grant-seeking, check out our introduction to grants and our grants webinars. If you're not already fiscally-sponsored, fiscal sponsorship can give you access to a wider pool of grant opportunities. Learn more about our fiscal sponsorship program here.
If you are fiscally-sponsored, be sure to review our grant application process as you apply for these grants or any others.
Here are the upcoming opportunities for July 2021. Best of luck!
---

Wave Farm is accepting applications for its Media Arts Assistance Fund. For individual artists, MAAF provides support for the completion and/or public presentation of new works in all genres of sound and moving image art, including emergent technology. Grant awards assist artists in completing new work, reaching public audiences, and advance artistic exploration and public engagement in the media arts.
New York State Artists may apply for up to $7,500 to support the completion and/or public presentation of a new media artwork.
Geographic Focus
United States
Deadline
July 1
---

Artadia is accepting applications for the next round of Artadia Awards. The Artadia Awards provide exposure, financial support, and critical validation to artists. The awards are unrestricted, allowing artists to use the funds in any way they choose. Each year, an open-call application is made available in each of the six active partner cities for any artist who has lived within that city for a minimum of two years and is not currently enrolled in art school. Currently, they are accepting applications for San Francisco-based artists.
Geographic Focus
San Francisco, CA
Deadline
July 1, 2021
---
The Andrew W. Mellon Foundation invites community-based archives in the United States and its territories to submit applications for its 2021 Call for Proposals to Community-Based Archives.
These grants will provide support to archives in one or more of the following areas of need:
Operational costs, including staff, space, and utilities.

Collections care, including the acquisition of new materials, physical and digital storage fees, and access and preservation efforts.

Programming activities, including events, exhibitions, and publications.

Activation and advocacy efforts, including resident community activist/archivist positions, ethical preservation of social media, and increased community use of the archive.
Awards will range from $50,000 to $100,000 for grants of two years in length.
Geographic Focus
United States and territories
Deadline
July 2, 2021
---

The Ginkgo Creative Residency is a joint initiative spearheaded and curated by Ginkgo Bioworks and design agency Faber Futures, the Ginkgo Creative Residency (GCR) provides an experimental platform for creative thinkers to explore both the potential and implications of synthetic biology. For the fifth iteration of the Ginkgo Creative Residency, they invite submissions from practitioners whose creative work investigates how language interacts with technology, and who are able to bring that knowledge to explore meaning in the field of synthetic biology. Residents will receive a $5000 monthly stipend.
Geographic Focus
Global
Deadline
July 4, 2021
---

Interchange is a program of Mid-America Arts Alliance made possible with support from the Andrew W. Mellon Foundation. Interchange is designed to strengthen communities and individual artists within the region by supporting artist-led projects focused on social impact.
Interchange grants will be awarded to sixteen artists with an active socially-engaged creative practice in the Mid-America Arts Alliance region through $20,000 in direct project support, professional development, and mentoring.
Geographic Focus
Arkansas, Kansas, Missouri, Nebraska, Oklahoma, and Texas
Deadline
July 5, 2021
---

MASS MoCA's Assets for Artists program and the Studios at MASS MoCA give artists a range of support services, including residencies on the MASS MoCA campus, financial and business workshops, one-on-one coaching, and other professional development tools to help them achieve greater career success and financial independence.
They are accepting applications for several opportunities:
2022 Winter/Spring Studios at MASS MoCA Residency

2022 Puerto Rico Artist Fellowship at the Studios at MASS MoCA

2022 MCLA's Under 27 Writer-in-Residence at the Studios at MASS MoCA

Early Application the Studios at MASS MoCA Residency Summer/Fall 2022

Alumni Application for 2022 Winter/Spring Studios at MASS MoCA Residency
Geographic Focus
Global
Deadline
July 8, 2021
---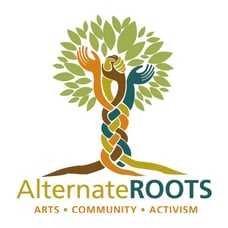 Alternate Roots is accepting applications for the Solidarity Fund 2.0. This fund provides one-time grants to individual artists, cultural workers, and small arts organizations in the US South experiencing financial emergency or hardship specifically related to the COVID-19 pandemic.
They accept applications from both individuals and institutions. This fund seeks to support increased participation of youth, TGNCNBI2-S (Transgender, Non-Conforming, Nonbinary, Intersex, and Two-Spirit), Indigenous and First Peoples, Latinx, and disability communities in the South. Their hope is that the fund can support as many artists, cultural workers, and small arts organizations as possible. To that end, the suggested starting range for individual artists is $500 - $5,000 and $5,000 - $20,000 for organizations.
Geographic Focus
Georgia, Louisiana, Texas

Deadline
July 8, 2021
---

The Neon Museum is now accepting submissions for the 2021 National Artist Residency (AIR). Now in its sixth year, The Neon Museum National Artist Residency is designed to expand the interpretive potential of the museum collection. The selected artist, working in the fields of digital, performance or visual arts, will have the opportunity to develop a project inspired by the Neon Museum collection. Engagement with the community is an important residency component through a workshop or specific engagement project. A virtual artist talk is scheduled at the beginning of the residency and a studio open house at the residency conclusion.
The artist in residence will receive an honorarium of $2,500, a travel stipend, a self-contained apartment and studio space in downtown Las Vegas, and a budget for materials.
Geographic Focus
United States
Deadline
July 11, 2021
---

Jazz Road Creative Residencies is one component of the larger program Jazz Road. Jazz Road is a 4-year national jazz initiative directed by South Arts, funded by the Doris Duke Charitable Foundation with additional support from The Andrew W. Mellon Foundation.
To provide financial support for mid-career professional jazz artists from across the U.S. in self-defined residency activities that advance their artistry, creative exploration, community engagement, and lifework in jazz, grant amounts range from $5,000 to $40,000. Grants are awarded directly to artists.
Geographic Focus
United States
Deadline
July 12, 2021
---

The Burlington Contemporary Art Writing Prize
The Burlington Contemporary Art Writing Prize seeks to discover talented writers on contemporary art. The winner will receive £1,000, their review will be published on the Burlington Contemporary platform and they will also have the opportunity to publish a review of a future contemporary art exhibition in The Burlington Magazine.
Contenders – who must have published no more than six exhibition reviews in print or online – should submit one unpublished review of a contemporary art exhibition from the last twelve months, no more than 1,000 words in length. "Contemporary" is defined as art produced since 2000.
Geographic Focus
Global
Deadline
July 12, 2021
---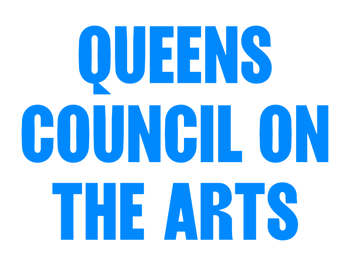 Queens Council on the Arts' Artist Commissioning Program (ACP) democratizes the traditional commissioning progress by enabling local community members, or "art commissioners," to fill gaps in American culture by awarding commissions to Queens artists. The 2021-22 ACP will fund choreographers, dance artists, and small dance organizations to tell untold stories that highlight underrepresented protagonists. By commissioning artists to materialize works that resonate with Queens communities, the ACP aims to create a cultural sector more reflective of the diversity of the borough and the nation.
Choreographers, dancers, and small Queens-based dance organizations can now apply to receive $2,000 and $10,000 commissions to create new work.
Geographic Focus
Queens, NY

Deadline
July 12, 2021
---

Law firm Quinn Emanuel Urquhard and Sullivan are accepting applications for their artist-in-residence.
This residency is open to emerging and mid-career artists working in all disciplines across Greater Los Angeles. For three months the artist-in-residence will be given a studio in the Quinn Emanuel Los Angeles office to support their existing practice or a new project as appropriate.

At the end of the residency an exhibition will be held to display the works of the artist and at least one work will be incorporated into the permanent collection. The artist-in-residence will receive $5,000 a month over the course of three months for a total of $15,000. In addition, Quinn Emanuel will provide an allowance of up to $1,500 for purchase of art materials.
Geographic Focus
Los Angeles

Deadline
July 13, 2021
---

Tusen Takk is accepting applications for its residency program. The program lasts for 3-8 weeks between June 2022 and December 2023.
A Residency includes an honorarium of $625/week, housing, access to the studios and library, and the opportunity to engage with the community in either a public or a private setting.
Tusen Takk welcomes applications from both emerging and established visual artists working in photography, printmaking, sculpture, painting, as well as creative writers and composers.
Geographic Focus
Global
Deadline
July 15, 2021
---

SPRING/BREAK will return for its tenth NYC edition in the Fall of 2021. The 2021 theme is HEARSAY:HERESY. They are accepting applications from independent curators, galleries and nonprofits. SPRING/BREAK Art Show 2021 pulls inspiration from heretical, "choice" driven work that bucks the norm both conceptually and aesthetically, with the artisanship and pre-Renaissance perspective free-for-all of the Middle Ages as its central formal muse. Each curatorial proposal will be given one (1) room/booth for exhibiting artworks if selected.

Geographic Focus
Global
Deadline
July 15, 2021
---

Artist Grant provides a $500 grant to one visual artist each grant cycle. Once an artist wins a grant, they may not apply again. They also award 2nd and 3rd place runners-up with $100 each. Runners-up may apply again in a future grant cycle.
They invite visual artists 18 and older from anywhere in the world to apply.
Visual artists working in any media may apply: painting, drawing, printmaking, photography, sculpture (of any type of material), ceramics, mixed/multiple media, installation, and other new or alternative media. They do not accept submissions for film/video, music, theater, or dance.
Geographic Focus
Global
Deadline
July 15, 2021
---

In 2022, the Oak Spring Garden Foundation (OSGF) will host the third iteration of their Botanical Artist-in-Residence program. This program supports exemplary botanical artists working nationally and internationally who can create beautiful and scientifically accurate depictions of plant species. Residents selected for this award will reside at Oak Spring when spring is underway and the gardens and landscape are in bloom. This residency provides botanical artists time and space to work on their own projects, utilizing materials from their formal garden or the broader 700-acre landscape, and to visit their rare book library that includes many exquisite examples of historical botanical art.
This award includes a $1,000 individual grant and an offer to purchase one final work on paper for $1,000 that will be accessioned into the OSGF Florilegium, and a 2 to 4 week residence at OSGF.
Geographic Focus
Global
Deadline
July 15, 2021
---

In 2022 the Oak Spring Garden Foundation will award their annual Eliza Moore Fellowship for Artistic Excellence to one outstanding, early-career artist who is developing new works that address plants, gardens, or landscapes in the broad sense. This is their most prestigious artist award and is open to visual artists, literary artists, dancers, and musicians. The award includes a $10,000 individual grant and requires a two to eight-week stay at Oak Spring. This fellowship will be granted to an exceptional artist who shows remarkable promise to contribute to a deeper understanding of the natural world, and humankind's place in it.
Geographic Focus
Global
Deadline
July 15, 2021
---

New Hampshire State Council on the Arts is accepting applications for its Arts for Community Engagement Grant. Arts for Community Engagement (ACE) project grants support community enrichment and public benefit by providing access to high quality arts events and activities presented by community-based organizations, Main Street programs, and municipalities. The ACE grant supports a wide range of activities across a range of disciplines and includes performances, concerts, exhibits, workshops, community arts programming, and collaborative public art projects. Funding requests may be made for $1,000 to $6,000.
Geographic Focus
New Hampshire or within 50 miles of New Hampshire
Deadline
July 16, 2021
---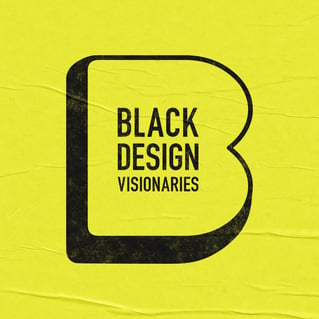 Instagram, in partnership with the Brooklyn Museum, are granting $130,000 to the global Black design community.
They will award three $10,000 grants to aspiring Black designers between the ages of 18 and 30, as well as one $100,000 grant to a small, Black-led design business no more than 10 years into its practice. Each grant recipient will also be connected to a community of mentors, selected with the support of the grant committee and three partner organizations: Inneract Project, Chicago Mobile Makers and The Hidden Genius Project. The mentors will provide grant recipients with at least one year of regular check-ins and guidance.
Geographic Focus
Global
Deadline
July 16, 2021
---
New York Foundation for the Arts (NYFA) is pleased to partner with the New York City Department of Cultural Affairs (DCLA), with support from the Mayor's Office of Media and Entertainment (MOME), to launch City Artist Corps Grants.
City Artist Corps Grants are intended to support NYC-based working artists who have been disproportionately impacted by COVID-19. The program will distribute one-time $5,000 grants to over 3000 artists to help sustain their practice and engage the public across New York City's five boroughs this summer beginning July. Artists working in any discipline are eligible to apply.
City Artist Corps Grants applications and grant announcements will roll out over the summer in various cycles. For all cycles, artists will be screened for eligibility and grant recipients will be selected by lottery.
Geographic Focus
New York City
Deadline
July 20, 2021
---

Tallgrass Film Association is accepting applications for its 19th annual film festival to take place in October 2021. They accept feature films, shorts, and documentaries. Tallgrass Film Association entertains, educates, and inspires audiences in the Wichita community and beyond by showcasing the best of independent films from around the world through an annual 5-day film festival, year-round special screenings, filmmaking competitions and filmmaker labs. They strive to preserve the cultural tradition of film as a communal adventure.
Geographic Focus
Global
Deadline
July 26, 2021
---

Passepartout Photo Prize aims to support the development of talented photographers from all over the world by providing 1,000 euros in monetary awards every year, exhibition opportunities in a prestigious venue in the heart of Rome, Italy, publication opportunities and more.
Every year they announce multiple calls for entries and select a winner of each edition who will be awarded 500 euros. Plus, all the participants will have another chance to be selected for their annual collective exhibition and the annual catalogue.
It is an open theme contest. Photographic works of any kind of artistic style, size and technique (digital, film and experimental processes, digital collages and other mixed media) are accepted.
Geographic Focus
Global
Deadline
July 26, 2021
---

The Ruth and Harold Chenven Foundation gives annual awards of $1500 to individual artists living and working in the United States in support of a visual art or fine craft project. The foundation does not accept film, video, performance art, or music submissions.
An independent jury of artists and art professionals will judge the submissions and make its recommendations to the Foundation Board of Directors for final approval. In 2021, six awards will be made.
Geographic Focus
United States
Deadline
July 31, 2021
---
Good luck! For more upcoming opportunities and tips to improve your grant applications, sign up for our newsletter!
More posts by Nina Berman
About Nina Berman
Nina Berman is an arts industry worker and ceramicist based in New York City, currently working as Associate Director, Communications and Content at Fractured Atlas. She holds an MA in English from Loyola University Chicago. At Fractured Atlas, she shares tips and strategies for navigating the art world, interviews artists, and writes about creating a more equitable arts ecosystem. Before joining Fractured Atlas, she covered the book publishing industry for an audience of publishers at NetGalley. When she's not writing, she's making ceramics at Centerpoint Ceramics in Brooklyn.