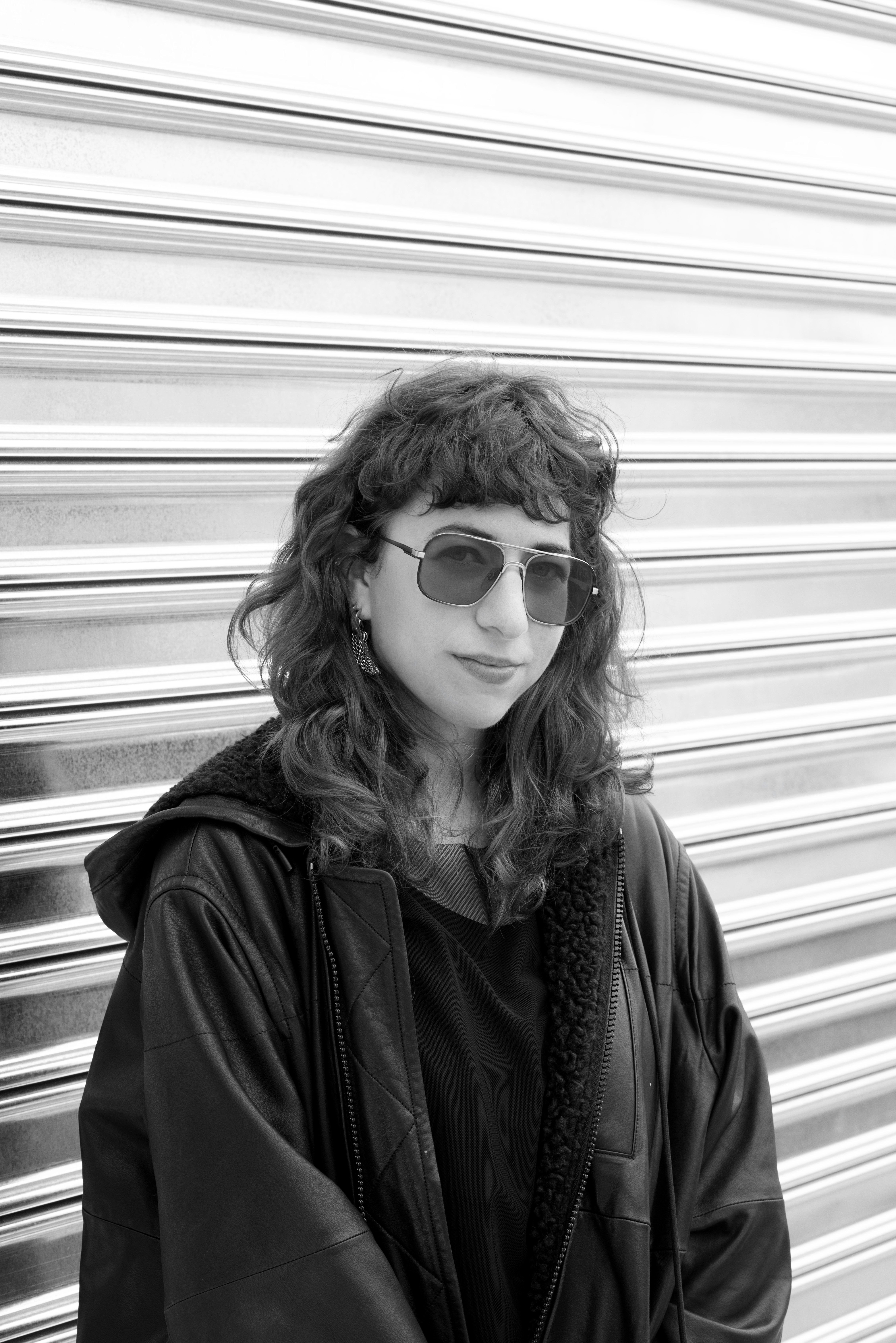 Post by Nina Berman
Upcoming Artist Grants and Opportunities: January 2022 Deadlines
Every month, Fractured Atlas provides a list of upcoming grants and opportunities for artists and arts-based projects so that you can discover more opportunities to get financial support and other resources for your work. As a fiscal sponsor of over 3,500 artistic projects, we provide access to grants for artists in every discipline.
If you are new to grant-seeking, check out our introduction to grants! If you're not already fiscally-sponsored, fiscal sponsorship can give you access to a wider pool of grant opportunities as well as other tools and resources. Learn more about our fiscal sponsorship program here.
If you are fiscally sponsored, be sure to review our grant application process as you apply for these grants or any others. To keep up with future opportunities as well as other tips for artists and arts organizations, sign up to receive our weekly blog newsletter.
Here are the upcoming opportunities for January 2022. Best of luck!
---

Art Omi is accepting residencies for Dance and Music. Art Omi: Dance brings together ten accomplished dance artists from around the world for three weeks of creative exchange in late July. Residents experience each other's creative process and the freedom to play in this collaborative residency program. Art Omi: Music invites approximately twelve musicians and composers from around the globe to come together for two and a half weeks in August for a uniquely collaborative music making residency.
Geographic Focus
Global
Deadline
January 2, 2022
---

Winners of the Composition Fellowship will receive a stipend of $1000, three performances of their works, audio/video recordings of the premiere performance, and workshops with Boston-based contemporary duo Transient Canvas. The Transient Canvas Composition Fellowship is made possible in part thanks to the generous support of Jonathan Aibel and Julie Rohwein, as well as grants from The Alice M. Ditson Fund and the Boston Cultural Council, Administered by the Mayor's office of Arts and Culture.
Geographic Focus
Global
Deadline
January 3, 2022
---


Co-presented with AICA USA (US section of International Association of Art Critics), the Art Critic Mentoring program provides seven writers annually with the opportunity to work with an art critic appointed by AICA to compose a long-form critical essay on one of CUE's exhibiting artists. Over the course of two months, each writer conducts studio visits with an exhibiting artist and composes a long-form critical essay, which will be published by CUE in a printed exhibition catalogue and online.

The program is open to writers of any age in the early stages of their careers who meet the eligibility guidelines outlined below. The writer selection process consists of a nomination and open call hybrid. Writers are awarded a $600 honorarium.

Geographic Focus
New York City
Deadline
January 5, 2022
---

SPACE on Ryder Farm offers a unique and dynamic atmosphere that nourishes artists and innovators both individually and relationally, allowing them to focus on their work in a significant way. Residents have hours on end to devote to deep thinking and expansive creation. And the relationships that are forged among residents at SPACE offer radiating benefits to the wider artistic community: collaborations are sparked, ideas are challenged, and curiosities are piqued.
Residencies at SPACE are self-determined in order to meet the needs of each individual resident (or group, if attending together). The only requirements at SPACE are that residents attend three communal meals each day, give back two to three hours of their time to Ryder Farm and share some of what they've developed while in residence here. They are accepting applications for the Working Farm Writer's Group, Family Residency, and BLKSPACE.
Geographic Focus
Global
Deadline
January 5, 2022
---

Gallery Aferro is a 19-year-old artist-run, alternative arts space where creative minds can share, collaborate and craft works that elevate the power of art in a culture that challenges the value of creative expression in our daily lives.
They are accepting applications for their Standard Studio Residency, Sustainable Arts Fellowship Residency, and Lynn and John Kearney Fellowship for Equity.
Geographic Focus
Global
Deadline
January 5, 2022
---

New York Foundation for the Arts (NYFA) is proud to partner with the Robert Rauschenberg Foundation to administer Rauschenberg Dancer Emergency Grants, a new emergency grant program for professional dancers. This program provides one-time grants of up to $5,000 to professional dancers in need who are in dire financial emergency due to the COVID-19 pandemic. "Dire financial emergencies" include the lack or imminent endangerment of essentials such as housing, medicine/healthcare, utilities, and food.
Geographic Focus
United States
Deadline
January 7, 2022
---

The Aperture Portfolio Prize is an annual international competition to discover, exhibit, and publish new talents in photography. The purpose of the Aperture Portfolio Prize is to identify trends in contemporary photography and highlight artists whose work deserves greater recognition. Aperture's editorial staff look for innovative bodies of work that haven't been widely seen in major publications or exhibition venues. The first prize winner will be published in Aperture magazine and will receive a $3,000 cash prize and exhibition in New York. The winner and shortlisted artists will each have their own feature on aperture.org and will be featured across Aperture's social media channels.

Geographic Focus
Global
Deadline
January 7, 2022
---
Art Jewelry Forum's Young Artist Award (YAA) competition recognizes innovative work created by a jewelry artist early in their career. The winner receives an unrestricted cash award of $7,500 and the four finalists receive unrestricted cash awards of $1,000. Applicants must be 35 years of age or younger on January 9, 2022.
Geographic Focus
Global
Deadline
January 9, 2022
---

Open to visual artists in South Arts's nine-state region, nine artists will receive a total of $80,000 in awards and be displayed in a touring exhibition. South Arts is committed to practices and funding that create greater cultural equity, represent the diversity of the region, are inclusive of diverse voices and artistic expression, and are accessible to everyone. The group of nine State Fellows will be selected through a two-tiered selection process by a national jury. A second national jury will select the Southern Prize Winner and Finalist. This program is open only to visual artists.
Geographic Focus
Alabama, Florida, Georgia, Kentucky, Louisiana, Mississippi, North Carolina, South Carolina, and Tennessee
Deadline
January 10, 2022
---

For over seven decades, Skowhegan has offered artists the opportunity to engage fully with their studio practice, with their peers, and with distinguished faculty and mentors in it's nine-week intensive & residential program. Skowhegan's 350-acre rural campus, the dedication of its staff to supporting the creative process, and the diverse community of artists who gather as participants & faculty each summer serve as catalysts for expansive thinking, material experimentation, and a broadened perspective on the world. This residency is available to all visual artists.
Geographic Focus
Global
Deadline
January 10, 2022
---

The Good Hart Artist Residency located in Good Hart, Michigan offers 2-3 week residencies to dedicated visual artists, writers, and composers. The residency provides a 1,150 sq. ft. residency and a 24×14 detached studio, food, a $500 stipend, and a quiet setting to concentrate on creative work. They are currently accepting applications from visual artists.
Geographic Focus
Global
Deadline
January 12, 2022
---

Right of Return is proud to announce the fourth year of the Right of Return USA Fellowship, funded by the Mellon Foundation, the Art for Justice Fund, and Open Philanthropy. The fellowship program will continue to invest in formerly incarcerated artists, supporting the creation of original works produced in partnership with advocates and organizers to further criminal justice reform efforts. In this fourth year, they will be awarding a diverse group of 6 artists a grant of $20,000 each to support a project aimed at reforming the US criminal justice system.
The Right of Return project welcomes submissions from formerly incarcerated artists working in all creative disciplines to challenge mass incarceration—including visual, performance, poetry, media, design, and other artistic practices.
Geographic Focus
United States
Deadline
January 14, 2022
---

The Gottleib Foundation is accepting applications for their Individual Support Grants. These grants are available to mature individual visual artists, defined in this case as having worked for 20 years or more in a mature phase of art. This program was conceived in order to recognize and support the serious, fully-committed artist, and we hope these individuals will consider applying. Twelve grants are awarded each year.
The Gottlieb Foundation does not fund organizations, educational institutions, students, graphic artists, or those working in crafts. The disciplines of photography, film, video, or related forms are not eligible unless the work directly involves, or can be interpreted as, painting or sculpture. The Foundation does not fund exhibitions, installations, or projects of any kind. Last year, the Foundation awarded grants of $25,000 each to 20 artists.
Geographic Focus
Global
Deadline
January 14, 2022
---

Local, national, and international artists are invited to apply for inclusion in SPACES public programming. They host experimental projects through supported residencies and exhibitions and encourage projects that leverage the assets of Cleveland and Northeast Ohio, including unique opportunities for display within the public realm.

SPACES offers fully supported residency and exhibition opportunities designed to foster the exchange of ideas between audiences in Northeast Ohio and artists from around the world. They invite artists, curators, and other cultural producers to articulate their investigation of ideas that may take the form of a residency and resulting exhibition, solo exhibition, curated group show, or collaborative endeavor.
Geographic Focus
Global
Deadline
January 15, 2022
---

The Anderson Center provides residencies of two to four weeks' duration from May through October each year to enable artists, writers, musicians, and performers of exceptional promise and demonstrated accomplishment to create, advance, or complete work. There are typically 5 residents at the Anderson Center at a time, and the organization hosts approximately 35-40 residents each year. They are accepting applications for their General Artist Residency Program and their Deaf Artist Residency Program, as well as the Jerome Emerging Artist Residency Program for emerging artists from either New York City or Minnesota.
Geographic Focus
Global (except for the Jerome Emerging Artist Residency)
Deadline
January 15, 2022
---

NEW WORK is a mini-grant program created by Prospect Art to assist visual artists with the production of unique artwork. The program is offered through a biannual open call providing grants in July and January. The program is designed to support projects that don't fit into the traditional commercial gallery system allowing artists to take risks and experiment with new ideas. They are looking for works that are representative of the time and generate discussion.
Geographic Focus
Global
Deadline
January 15, 2022
---

The oldest residency program in the Southeast, Hambidge provides a self-directed program that honors the creative process and trusts individuals to know what they need to cultivate their talent, whether it's to work and produce, to think, to experiment or to rejuvenate. Each resident is given their own private studio which provides work and living space with a bathroom and full kitchen. The studios are designed to protect the time, space and solitude that allows residents to focus on their work.
Geographic Focus
Global
Deadline
January 15, 2022
---
Pilchuck Glass School's Emerging-Artist-in-Residence (EAiR) Program serves the next generation of innovative artists working with glass. The EAiR Program supports artists who are making a transition in their professional lives. Whether moving from academia to a professional studio practice, taking up a new medium, or beginning a new body of work, artists find this independent residency ideal for contemplation, research, and experimentation. The program provides artists with space and the time to develop an idea, project or new body of work in glass. Included in the residency award is a stipend of $2,000 per artist and travel reimbursement.
Geographic Focus
Global
Deadline
January 15, 2022
---

Sculpture Space, located in Utica, New York invites artists whose focus is sculpture to apply for a two-month residency between February and November 2023. They offer a 5,500 square foot shared studio with specialized equipment in addition to six semi-private studios. The Studio Manager provides ongoing assistance and technical expertise; and is available to assist with any other special requirements.
Geographic Focus
Global
Deadline
January 15, 2022
---

The three-week residency from Atlantic Center for the Arts brings together three "Mentoring Artists" from different disciplines. Each Mentoring Artist determines the requirements and basic structure of their residency, and through an online application process, they each may select up to eight "Associate Artists" to participate in the three-week program. The essence of the program is to provide a collegial environment for artists of all disciplines where they can engage in meaningful interaction and stimulating discussions, while pursuing individual or group projects.
Geographic Focus
Global
Deadline
January 16, 2022
---

The Folger Institute Artist Research Fellowship is open to artists working in all media whose work would benefit from significant primary research. This includes, but is not limited to, visual artists, writers, dramaturgs, playwrights, performers, filmmakers, and composers. In 2022–2023, all Artist Research Fellowships will be non-residential. Awards are $3,500 for four weeks of work away from the Folger.
Geographic Focus
Global
Deadline
January 18, 2022
---

The Helene Wurlitzer Foundation grants rent-free and utility-paid housing on the foundation campus, providing artists with their own fully furnished home (casita) and a peaceful setting in which to pursue their creative endeavors. The HWF places no expectations or requirements on the artists in residence. The application is open to painters, illustrators, photographers, sculptors, filmmakers, ceramicists, writers, poets, playwrights, screenwriters, music composers, and songwriters.
Geographic Focus
Global
Deadline
January 18, 2022
---

Frankenthaler Climate Art Awards
Frankenthaler Foundation, the Frankenthaler Climate Art Awards aim to foster climate change awareness through the imagination and insights of an upcoming generation of visual artists. Eligible emerging artists and collectives are invited to submit video artworks (e.g. digital video art, animation, film) or videos about visual artworks (e.g. documentation of 2D or 3D artworks, such as sculptures, photos, paintings, installation, or performance works) that tackle the climate change emergency directly on this webpage. Each winner will receive $15,000. The winners will be honored in April 2022 at the Kennedy Center in Washington, D.C. on the occasion of Asia Society's COAL + ICE exhibition.
Geographic Focus
Global
Deadline
January 20, 2022
---

The Tidal Shift Award aims to leverage the power of socially-aware artworks, awarding and platforming teenagers and young adults who are focused on solutions for climate change. They are currently accepting submissions of artworks that relate to the climate crisis through theme, subject matter, solutions, and more. The Tidal Shift Award is open to all young artists in the New England region between the ages of 14 and 22, to create a work of art contemplating an issue and/or a solution to a crisis facing their community resulting from climate change. Participants can use any medium.
Geographic Focus
Connecticut, Maine, Massachusetts, New Hampshire, Rhode Island and Vermont, and the Abenaki, Micmac, Pennacook, Pequot, Mohegan, Nauset, Narragansett, Nipmuc, Woronoco, and Wampanoag nations
Deadline
January 20, 2022
---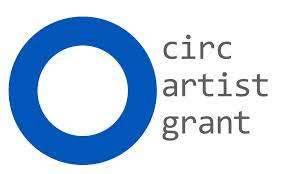 The Circ Artist Grants are open to emerging, mid-career, and professional artists in an international open call, several times throughout the year.
The Circ Artist Grant provides unrestricted funding to artists with a demonstrated commitment to their art. Two artists per grant cycle are awarded $500 each to enhance and further their creative practice.
Geographic Focus
Global
Deadline
January 20, 2022
---

Kresge Artist Fellowships are $25,000 awards, plus professional development support and the creation of a short film highlighting the artist's work. Gilda Awards are $5,000 prizes for emerging artists. Artists of all career stages are invited to apply. Fellowships and Gilda Awards are no strings attached awards, meaning artists may spend the money on any aspect of their creative practice or life (i.e. making new work, renting or purchasing studio space, travel, general living expenses, paying off debt, etc.). In 2022 Kresge Arts in Detroit will award 20 Fellowships and 10 Gilda Awards.
Geographic Focus
Detroit, MI
Deadline
January 20, 2022
---
The Chrysalis Institute for Emerging Artists aims to support and celebrate BIPOC emerging artists of all disciplines. They are accepting applications to study with the Milkweed Learning Hub, which will feature workshops, a cohort of other learners, and a small stipend.
Geographic Focus
Global
Deadline
January 21, 2022
---

Forge Project, a Native-led arts and decolonial education initiative on the unceded homelands of the Muh-he-con-ne-ok in Upstate New York, is pleased to announce its open call for applications for its 2022 funded fellowship program for Indigenous artists, scholars, organizers, cultural workers, researchers, and educators.
Forge Project is seeking a 2022 cohort of six Indigenous individuals that represents a broad diversity of cultural practices, participatory research and organizing models, and geographic contexts that honor Indigenous pasts as well as build Native futures. Each Forge Project Fellow will receive a total of $25,000 toward their practice and will have full access to the Forge Project site, libraries, and lending collection of living Indigenous artists during their fellowship.
Geographic Focus
Federally recognized tribal nation or Canadian First Nations
Deadline
January 21, 2022
---
The NYSCA/NYFA Artist Fellowship is a $7,000 unrestricted cash grant available to artists living in New York State and/or one of the Indian Nations located therein. This grant is awarded in fifteen different disciplines over a three-year period (five categories a year) and the application is free to complete. The NYSCA/NYFA Artist Fellowship is not a project grant, but is intended to fund an artist's vision or voice, at all levels of their artistic development.
Geographic Focus
New York
Deadline
January 26, 2022
---

The Make|Learn|Build grant program from the Regional Arts & Culture Council supports artists, creatives, organizations, and businesses in making work, gaining skills, or building up a business. This grant offered funding for artists and arts-based business/organizations in three categories:
MAKE: the creation of work in any artistic discipline
LEARN: artistic or administrative learning, skill building, or professional development that improve your art practice or business
BUILD: a transition or pivot for an arts business or operations, including purchase of equipment or staffing costs
Geographic Focus
Multnomah, Washington, and Clackamas counties
Deadline
January 26, 2022
---

Through this competitive process, individual artists, unincorporated collectives, and small-budget non-profit organizations are eligible to receive public money for cultural activities made available through the generosity of the New York City Department of Cultural Affairs and the New York State Council on the Arts. Staten Island Arts's grant funding is available for artists who are both Staten Island residents and creating projects on Staten Island during 2022. There are six different grant categories for artists to apply to.
Geographic Focus
Staten Island, NY
Deadline
January 31, 2022
---

The Foreland Fellowship provides a free 1,000 square foot studio at Foreland to an exceptional artist who identifies as Black, Indigenous, Latinx, AAPI or as a person of color.he Fellowship studio is located within their campus comprised of 31 artist studios, exhibition spaces, event spaces and a café. In addition to the studio, this fellowship includes professional development opportunities such as studio visits with curators and/or galleries; exposure to the network of prestigious artists who base their studio practice at Foreland; and access to Foreland's ancillary initiatives including events, programs, fairs, and exhibitions.
Geographic Focus
Catskill, NY
Deadline
January 31, 2022
---
Good luck! For more upcoming opportunities and tips to improve your grant applications, sign up to receive updates from our blog!
More posts by Nina Berman
About Nina Berman
Nina Berman is an arts industry worker and ceramicist based in New York City, currently working as Associate Director, Communications and Content at Fractured Atlas. She holds an MA in English from Loyola University Chicago. At Fractured Atlas, she shares tips and strategies for navigating the art world, interviews artists, and writes about creating a more equitable arts ecosystem. Before joining Fractured Atlas, she covered the book publishing industry for an audience of publishers at NetGalley. When she's not writing, she's making ceramics at Centerpoint Ceramics in Brooklyn.