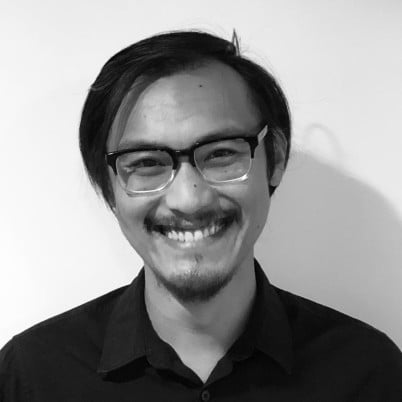 Post by Geo Ong
Upcoming Artist Grants and Opportunities: September 2022 Deadlines
Every month, Fractured Atlas provides a list of upcoming grants and opportunities for artists and arts-based projects so that you can discover more opportunities to get financial support and other resources for your work. As a fiscal sponsor of over 3,500 artistic projects, we provide access to grants for artists in every discipline.
If you are new to grant-seeking, check out our introduction to grants! If you're not already fiscally-sponsored, fiscal sponsorship can give you access to a wider pool of grant opportunities as well as other tools and resources. Learn more about our fiscal sponsorship program here.
If you are fiscally sponsored, be sure to review our grant application process as you apply for these grants or any others. To keep up with future opportunities as well as other tips for artists and arts organizations, sign up to receive our weekly blog newsletter.
Here are the upcoming opportunities for September 2022. Best of luck!
---
Surel's Place is currently accepting applications for two programs. The Residency Program is open to professional visual, literary, and performance artists. The program includes free rent and utilities, a $100/week living stipend, a $300 travel stipend, along with additional perks. Applicants must be 25 years of age or older. The Art Event Program is accepting event proposals from local artists and art organizations.
Geographic Focus
Global
Deadline
September 1, 2022
---
Franconia Sculpture Park provides a communal residency experience where up to 18 selected artists live on-site at the park's 4,500 sq. ft. farmhouse. The theme is "Public Art IS Public Health." Applicants should express an interest in investigating and creating work exploring intersectional impacts between public art and public health. The Fellowship Residency supports mid-career artists working in sculpture and installation, including land art, ceramics, contemporary craft, experimental sound/music, and performance art. The Artist Family Residency supports artist parents (21+ years of age) and artist youth (between the ages of 8 and 17, in 9th to 12th grades) in a collaborative one-two week residency. The Writers Residency awards seven writers with a $1,000 stipend, full room and board, and a two-week residency.
Geographic Focus
Global
Deadline
September 1, 2022
---

Mid Atlantic Arts Foundation's USArtists International supports in-person and virtual performances by American artists at engagements at international festivals and global presenting arts marketplaces outside of the United States. The program funds individuals and ensembles across all performing arts practices and disciplines, providing grants of up to $18,000 toward eligible expenses.
Geographic Focus
United States
Deadline
September 1, 2022
---

The Rhode Island State Council on the Arts (RISCA) has announced a new public art commission for the University of Rhode Island's Fine Arts Center. The budget for the artwork is $360,000. Finalists will each be paid an honorarium of $3,000. The call is open to all professional artists.
Geographic Focus
Global
Deadline
September 1, 2022
---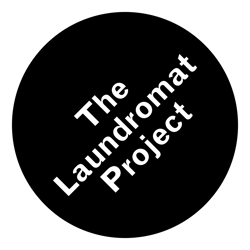 The Laundromat Project's Bed-Stuy Create & Connect Fund is a community micro-grant fund that seeds and supports the creative ideas and civic actions of artists, cultural practitioners, community builders, organizers, and makers in Bedford-Stuyvesant, Brooklyn. $1,000 grants will be provided towards each funded project. The Fund is looking for creative initiatives and projects that are rooted in community, foster connections, and ignite conversations and/or collaborations.
Geographic Focus
Bedford-Stuyvesant, Brooklyn
Deadline
September 1, 2022
---
The Corsicana Artist & Writer Residency advances the production and presentation of new work and ideas by an international community of artists and writers by providing an arena of support and space in Corsicana, fifty miles south of Dallas, Texas. Each term hosts two artists and one writer at the three-story 100 West building with private studios and sleeping accommodations.
Geographic Focus
Global
Deadline
September 1, 2022
---
Teton Artlab's Uncommon Art Residency is located in Jackson, Wyoming, right next to Grand Teton National Park. Each artist in residence will receive 1-3 weeks of complimentary accommodations at the Anvil Hotel, a $200/week cash stipend, and $2000 in dining credits at Glorietta Trattoria, the hotel's onsite restaurant. Artists have access to nearby shared studio spaces at Art Association of Jackson Hole.
Geographic Focus
Global
Deadline
September 1, 2022
---
The Kimmel Harding Nelson Center for the Arts awards residencies to established and emerging visual artists, writers, composers, and interdisciplinary artists from across the country and around the world. Each resident receives a $100/week stipend, free housing, and a private studio.
Geographic Focus
Global
Deadline
September 1, 2022
---
The Keshet Makers Space Experience is a cohort-based residency program at the Keshet Center for the Arts in Albuquerque, New Mexico, in which choreographers and dancemakers have access to rehearsal space, peer movement classes, and arts business workshops. Applicants must be 21 years of age or older.
Geographic Focus
Global
Deadline
September 1, 2022
---
The PEN/Bellwether Prize for Socially Engaged Fiction, one of PEN America's literary awards, is a career-founding prize, promoting fiction that addresses issues of social justice and the impact of culture and politics on human relationships. The author of the winning manuscript is awarded a prize of $25,000 and a publishing contract with Algonquin Books, with an additional publishing advance.
Geographic Focus
United States
Deadline
September 1, 2022
---
The Art Department at Furman University invites applicants for the True Inspiration Artist in Residency, awarded each academic year to an artist or designer interested in developing a body of work in collaboration with students and faculty. This program is open to emerging and professional artists or designers who reside in North America and hold an MFA or have a record of equivalent professional achievement. Preference will be given to artists who live outside the upstate South Carolina region. Resident artists receive a $6,000 stipend, a private studio, and 24-hour access to the Furman Art Department.
Geographic Focus
North America
Deadline
September 1, 2022
---
The Ucross Foundation is accepting applications for three opportunities. The Ucross Residency Program is open to visual artists, writers, composers, choreographers, interdisciplinary artists, and performance artists, as well as collaborative teams. The Fellowship for Native American Visual Artists is open to disciplines that include but are not limited to painting, sculpture, and printmaking. The Fellowship for Native American Writers is open to practicing writers who are currently producing work in one or more of the following genres: fiction, nonfiction, poetry, drama, screenwriting, playwriting, or hybrid forms. Both fellowships offer a four-week residency, a $2,000 stipend, and an opportunity to present work publicly. Applicants for the fellowships must be an enrolled member of a state-recognized or federally-recognized Tribe, Pueblo, Nation, Native Community, Political Entity, or Alaskan Native Village.
Geographic Focus
United States
Deadline
September 1, 2022
---
The Lower East Side Printshop Keyholder Residency Program offers emerging artists free 24-hour access to printmaking facilities to develop new work and foster their artistic careers. Residencies are free and one year long, taking place in the shared Artists' Studio, including the solvent/etching area and the darkroom. Artists from all disciplines are eligible to apply; printmaking skills are not required, but some familiarity with the medium is recommended. Artists based in the New York City area and without access to a studio space are encouraged to apply.
Geographic Focus
United States
Deadline
September 1, 2022
---
The HMS Visiting Artists Fellowship is a new initiative at Palm Beach State College aiming to providing support for contemporary visual artists in Palm Beach County. The program provides an endowment of $6,000 to one selected artist per year and facilitates exhibition and mentoring opportunities. Florida-based artists in any media or level of professional accomplishment should apply.
Geographic Focus
Florida
Deadline
September 1, 2022
---

OneBeat is accepting applications for two month-long U.S.-based music exchanges scheduled for the spring and fall of 2023. OneBeat 11 (April-May) and OneBeat 12 (September-October) will bring 50 musicians (ages 19-35) from select countries to collaboratively write, produce and perform original music, and develop strategies for arts-based social engagement. Each session begins with a residency followed by a tour.
Geographic Focus
Albania, Algeria, Bangladesh, Belarus, Bolivia, Bosnia Herzegovina, Brazil, Cambodia, China, Colombia, Cuba, Democratic Republic of Congo, Ecuador, Egypt, Honduras, India, Indonesia, Iraq, Jordan, Kazakhstan, Kenya, Kosovo, Kyrgyzstan, Lebanon, Malaysia, Mexico, Mongolia, Montenegro, Nepal, Niger, Nigeria, Pakistan, Palestinian Territories, Philippines, Poland, Russia, Senegal, Serbia, South Africa, Sri Lanka, Sudan, Taiwan, Tajikistan, Tunisia, Turkey, Ukraine, United States, Uzbekistan, Venezuela
Deadline
September 2, 2022
---
Center for Performance Research's Artist-in-Residence Program seeks to support a wide range of artists, from emerging to established, working within various perspectives of contemporary dance, performance, and time-based forms. The program provides rehearsal space, presentation and performance opportunities, curatorial and project support, professional development, and peer dialogue, along with a $1,000 stipend.
Geographic Focus
United States
Deadline
September 6, 2022
---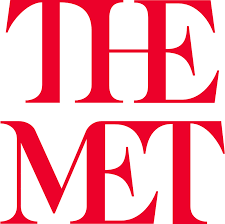 The Met's Civic Practice Partnership is a two-year artist-in-residence program for socially engaged artists and art collectives. Artists selected for the program work in their own neighborhoods across New York City and at The Met to develop and implement ambitious projects and forge meaningful collaborations. Selected artists receive a $20,000 honorarium per year and access to a $20,000 project production budget per year.
Geographic Focus
New York City
Deadline
September 6, 2022
---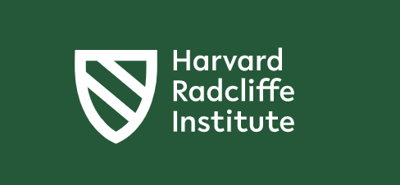 Harvard Radcliffe Institute's fellowship program annually selects and supports artists, scholars, and practitioners who bring both a record of achievement and exceptional promise to the Institute. Radcliffe fellows work on an individual project while mining and deepening the knowledge, ingenuity and talent of the Harvard University community. Fellows are in residence for a period of nine months and receive a stipend of $78,000 plus an additional $5,000 to cover project expenses.
Geographic Focus
Global
Deadline
September 8, 2022
---
The Paris Photo–Aperture PhotoBook Awards celebrate the photobook's contribution to the evolving narrative of photography, with three major categories: First PhotoBook, PhotoBook of the Year, and Photography Catalogue of the Year.
Geographic Focus
Global
Deadline
September 9, 2022
---
The MacDowell Fellowship consists of exclusive use of a studio, accommodations, and three prepared meals a day for up to six weeks. Applications are accepted from artists working in the following disciplines: architecture, film/video arts, interdisciplinary arts, literature, music composition, theater, and visual arts. Emerging as well as established artists are invited to apply.
Geographic Focus
Global
Deadline
September 10, 2022
---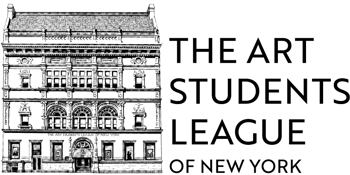 The Art Students League of New York is accepting applications for Works in Public, a public sculpture program that offers artists the opportunity to create site-specific, large scale public sculptures. Participants each receive a monthly stipend and a scholarship for a full-time class for the duration of the program. All current League artists in all disciplines are eligible to apply. Sculptors and 3D installation artists are preferred.
Geographic Focus
Global
Deadline
September 11, 2022
---
The Golden Foundation Residency Program is specifically designed to assist the professional artist in discovering and exploring the many materials and technologies available today. The program is based on the exploration of innovative uses in waterborne materials and oil paint technology. Private accommodations, 24-hour studio access, and paint materials are included in the residency.
Geographic Focus
Global
Deadline
September 12, 2022
---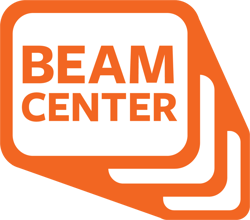 Beam Center seeks design proposals for ambitions public artworks in New Hampshire and Governors Island that will be brought to life through collaborations between youth and creative big thinkers. Selected artists receive a $5,000 award and an approximate $15,000 fabrication budget. The open call is especially looking for applicants who reflect the socio-ethnic backgrounds of New York City and Beam Center youth.
Geographic Focus
United States
Deadline
September 12, 2022
---

The Joyce Foundation Awards is the only regional program dedicated to supporting artists of color in major Great Lakes cities. Each award of $75,000 supports an artist in the creation and production of a new work while providing the commissioning organization with the resources needed to engage audiences, new partners, and their surrounding communities at large. Applications may be submitted by artists living and practicing anywhere in the world, provided that they are proposing a collaboration with an arts or community organization located in the metropolitan statistical areas of one of six Great Lakes cities: Chicago, Cleveland, Detroit, Indianapolis, Milwaukee, or Minneapolis-St. Paul.
Geographic Focus
Global
Deadline
September 12, 2022
---
Lower Manhattan Cultural Council's Manhattan Art Grants support Manhattan-based artists, arts groups, and community-focused organizations in sharing rich arts activities with the public. The Creative Engagement and Creative Learning programs provide technical support to applicants and awards of up to $10,000 to enable hundreds of arts projects in all disciplines, serving communities from Inwood to The Battery. The UMEZ Arts Engagement program provides technical support to applicants and awards of up to $10,000 to enhance the diversity and frequency of arts and cultural presentations in Upper Manhattan.
Geographic Focus
Manhattan, New York City
Deadline
September 13, 2022
---
The Lewis Center for the Arts at Princeton University offers two fellowships. The Princeton Arts Fellowship is awarded to artists whose achievements have been recognized as demonstrating extraordinary promise in any area of artistic practice and teaching. Applicants should be early career artists of any discipline. An $88,000/year stipend is provided for two consecutive years. The Hodder Fellowship is given to artists and writers of exceptional promise to pursue independent projects at Princeton University during the academic year. An $88,000 stipend is provided for this 10-month appointment.
Geographic Focus
Global
Deadline
September 13, 2022
---
Bloedel Reserve offers two residency programs. The Creative Residency program is open to professional and emerging artists, composers, writers, botanists, landscape architects, researchers, and others exploring the themes of nature and the human connection with nature. Residents are provided with a three-week stay on the Bloedel grounds. The Community Creative Project is a cross-seasonal day residency that does not provide housing, intended for artists who live nearby and want to spread their residency out over an extended period.
Geographic Focus
Global
Deadline
September 15, 2022
---

The dots between is a financial coaching program for artists who are motivated to address their financial practices, nurture their relationship with money, and establish the structures that will support their long term fiscal health. The program is administered virtually for six months and offered at no cost for artists of any medium, career stage, and location.
Geographic Focus
Global
Deadline
September 15, 2022
---
The Virginia Center for the Creative Arts (VCCA) provides time and space for national and international writers, visual artists, and composers. The Residency at Mt. San Angelo in Virginia includes a private bedroom with private en-suite bath, a private individual studio, three prepared meals a day, and access to a community of more than 20 other artists in residence. Fellows who have already had a residency in Virginia can apply for the Residency at Moulin à Nef in France or the International Exchanges in Schwandorf, Germany, and Salzburg, Austria.
Geographic Focus
Global
Deadline
September 15, 2022
---
College Art Association (CAA) offers three publishing grants. The Millard Meiss Publication Fund and the Wyeth Foundation for American Art Publication Grant supports the publication of book-length scholarly manuscripts in the history of art and American art respectively, along with visual studies, and related subjects that have been accepted by a publisher on their merits but cannot be published in the most desirable form without a subsidy. The Terra Foundation for American Art International Publication Grant supports book-length scholarly manuscripts in the history of American art, visual studies, and related subjects that are under contract with a publisher.
Geographic Focus
Global
Deadline
September 15, 2022
---
Innovate Grant distributes two $550 grants each quarter, to one visual artist and one photographer. Winners will be featured on the Innovate Grant website. The one-time grant is unrestricted. Visual artists and photographers 18 years and older, from all around the world, are eligible to apply. All media and genres are accepted.
Geographic Focus
Global
Deadline
September 15, 2022
---
Monson Arts' 2-week and 4-week residency programs support emerging and established artists and writers by providing them time and space at the edge of Maine's North Woods to focus on their creative practices. Residents receive a private studio, private bedroom in shared housing, all meals, and a $1,000 stipend ($500 for 2-week programs). Applications are open to anyone at any stage of their career working in visual arts, writing, and related fields (i.e. audio, video, photography).
Geographic Focus
Global
Deadline
September 15, 2022
---
The Hambidge Center in north Georgia provides a self-directed residency program that offers each resident their own private studio which provides work and living space with a bathroom and full kitchen. Qualified applications must be working at a professional level in their field and practicing in any of the following disciplines: arts & culture administration, ceramics, culinary arts, dance, music, science, visual arts, and writing.
Geographic Focus
Global
Deadline
September 15, 2022
---
The Smithsonian American Art Museum's Toward Equity in Publishing is a new initiative designed to remediate the inequitable conditions that precede and impede publication in the field of American art history. Through editorial mentorship and workshops, the program will demystify scholarly publication processes and help scholars revise manuscripts for submission and publication. The program is open to applications from unpublished graduate students, untenured faculty, junior museum staff, and independent scholars who are producing research on American art history and related visual culture topics.
Geographic Focus
Global
Deadline
September 15, 2022
---
The Judy Chicago Art Education Award is an annual award given by Through the Flower. The winner is awarded a certificate and a $2,500 prize. The award is open to scholars, educators, and students creating educational projects related to and inspired by Womanhouse, one of Chicago's earliest installations, using any of the archives included in the Judy Chicago Research Portal.
Geographic Focus
Global
Deadline
September 15, 2022
---
The Artadia Awards provide financial support, exposure, and recognition to artists. The awards are unrestricted, allowing artists to use the funds in any way they choose. Applicants must be a contemporary visual artist, making artwork for presentation in a contemporary art context: museum, galleries, arts nonprofit, the public art realm, etc.
Geographic Focus
Boston
Deadline
September 15, 2022
---
The International Association of Art Critics' Incentive Award for Young Art Critics aims to encourage young and emerging art critics to engage with topics and geographical regions that are not routinely covered in the media, to encourage new forms of critical expression, and to promote the international circulation of new ideas and new writing. Early to mid-career critics writing for newspapers, magazines, television, radio, and/or internet are eligible to apply. The first place prize is €1,000.
Geographic Focus
Global
Deadline
September 15, 2022
---
Atlantic Center for the Arts (ACA) is a nonprofit artists-in-residence program that provides artists with an opportunity to work, collaborate, and be mentored by distinguished artists in the visual, literary, and performing arts. ACA offers full scholarships to all accepted artists. The mentoring artists for this cycle are composer/performer Judd Greenstein, cartoonist Dean Haspiel, and multidisciplinary cultural producer Ernesto Pujol.
Geographic Focus
Global
Deadline
September 18, 2022
---
The New England Foundation for the Arts' New England Dance Fund awards grants to New England-based choreographers of all genres and backgrounds who identify an opportunity that will advance their careers in dance. Grants range from $500 to $1,000.
Geographic Focus
Connecticut, Maine, Massachusetts, New Hampshire, Rhode Island, Vermont
Deadline
September 23, 2022
---
The Slamdance Film Festival accepts films in every genre, on any topic, from every country around the world. We spotlight low budget narrative and documentary features by first-time directors, breakout features from non-first time directors, short films across genres, and episodes.
Geographic Focus
Global
Deadline
September 26, 2022
---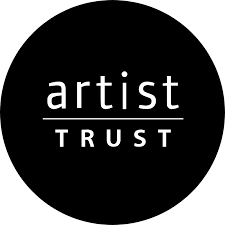 Artist Trust's Grants for Artists' Progress (GAP) Awards are unrestricted project-based grants of $1,500 for artists working in all disciplines across Washington State who are Black, Indigenous, and people of color (BIPOC), and/or residing outside King County. 10 recipients from outside of King County and 15 BIPOC recipients within King County will be nominated by one multidisciplinary panel of working artists from across the state.
Geographic Focus
Washington State
Deadline
September 26, 2022
---

Wassaic Project summer residents receive 24-hour access to an adaptable, semi-private, 200-300 square foot studio in Luther Barn in Wassaic, NY. Residents also have access to the print shop, wood shop, and ceramics studio. The following fellowships are offered: the Work and Family Fellowship, the Sustainable Arts Fellowship for BIPOC residents, the Mary Ann Unger Fellowship for female-identifying BIPOC sculptors, and the ArtForArtists Fellowship for Social Justice-Based Practice for BIPOC residents.
Geographic Focus
Global
Deadline
September 26, 2022
---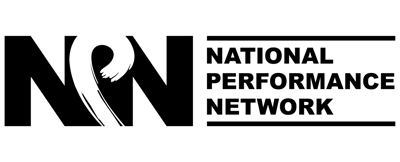 The National Performance Network's Take Notice Fund provides $5,000 project grants to artists of color living and working in Louisiana. Grant funds are unrestricted and intended to support an artist's creative practice and/or wellbeing. The application process is open to all BIPOC artists/collectives and culture bearers, at any career state, who are primary residents of the state of Louisiana. Eligible disciplines include dance, music, theater/performance art/spoken word, film/media, literature, visual arts, Black Masking Indians, and other culture bearers.
Geographic Focus
Louisiana
Deadline
September 30, 2022
---

The Library of Congress Connecting Communities Digital Initiative encourages creators in Black, Indigenous, and communities of color to combine Library materials with technology to connect Americans with a more expansive understand of our past and future. The Grant for Libraries, Archives, Museums provides support to libraries, archives, and museums to use Library of Congress digital collections and materials to create projects that center the lives, experiences, and perspectives of BIPOC communities. The Grant for Higher Education supports minority-serving higher education institutions in the development of projects in the same vein. Each program offers three grants for up to $50,000.
Geographic Focus
United States
Deadline
September 30, 2022
---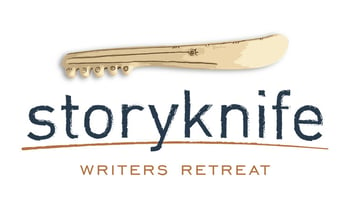 Storyknife offers writing residencies in Homer, Alaska, for two and four week periods. Food and lodging is covered during the period of their residency. Applicants must be woman-identified and 21 years of age or older. Applicants get to self-select if they'd like to be considered for a fellowship when they apply for a residency.
Geographic Focus
Global
Deadline
September 30, 2022
---

Virginia Humanities grants support projects that explore the stories of Virginia – its history, people, communities, and cultural traditions – as well as issues and questions that impact the lives of Virginians in the present day. Rapid grants award up to $5,000, providing faster funding for projects with a smaller scope and duration. Any nonprofit organization may apply, with preference given to those located in Virginia. Organizations located outside of Virginia are eligible to apply if their project deals with a subject or subjects directly related to Virginia and a significant audience within the state is anticipated.
Geographic Focus
United States
Deadline
September 30, 2022
---

Good luck! For more upcoming opportunities and tips to improve your grant applications, sign up to receive updates from our blog!
More posts by Geo Ong
About Geo Ong
Geo Ong is a Los Angeles native who now lives in Brooklyn with his partner and dog. He is a lifelong urbanite who is learning how to seek solace in the natural world. Prior to joining Fractured Atlas, he spent twelve years working for independent bookstores. He reads whenever he gets the opportunity, gives his dog Carl loving belly rubs, and attempts to veganize his mother's Filipino recipes to varying degrees of success.