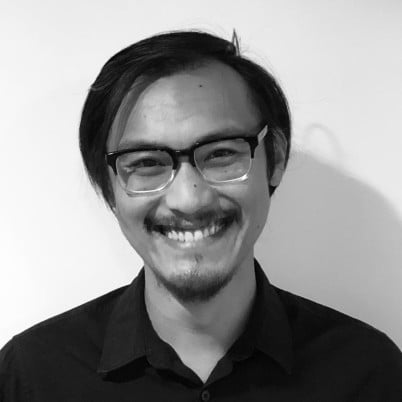 Post by Geo Ong
Upcoming Artist Grants and Opportunities: May 2022 Deadlines
Every month, Fractured Atlas provides a list of upcoming grants and opportunities for artists and arts-based projects so that you can discover more opportunities to get financial support and other resources for your work. As a fiscal sponsor of over 3,500 artistic projects, we provide access to grants for artists in every discipline.
If you are new to grant-seeking, check out our introduction to grants! If you're not already fiscally-sponsored, fiscal sponsorship can give you access to a wider pool of grant opportunities as well as other tools and resources. Learn more about our fiscal sponsorship program here.
If you are fiscally sponsored, be sure to review our grant application process as you apply for these grants or any others. To keep up with future opportunities as well as other tips for artists and arts organizations, sign up to receive our weekly blog newsletter.
Here are the upcoming opportunities for May 2022. Best of luck!
---

The Braiding Seeds Fellowship, a project of Soul Fire Farm Institute in collaboration with the Federation of Southern Cooperatives, provides beginning farmers with resources, professional development, and mentorship to support their livelihood on land. Fellows receive a $50,000 stipend, one-on-one mentorship, workshops, farm finance and business plan support, cohort gatherings, and individualized coaching. The fellowship is for Black, Indigenous, and people of color farmers based in the northeast and southeast of the United States.
Geographic Focus
Maine, New Hampshire, Massachusetts, Rhode Island, Connecticut, New York, New Jersey, Delaware, Maryland, Virginia, North Carolina, South Carolina, Georgia, Florida, District of Columbia, Missouri, Alabama, Louisiana, Pennsylvania, West Virginia, and Vermont
Deadline
May 1, 2022
---

ARCAthens offers two Athens Residency Fellowships (Visual Art and Curatorial). These fully-funded opportunities enable artists, curators, and scholars to live/work in Athens, Greece, and be immersed in its culture. Fellows receive a $2,000 fellowship prize as well as a weekly stipend of $150 for supplemental food and local transportation expenses.
Geographic Focus
Global
Deadline
May 1, 2022
---

The NOT REAL ART Grant for Artists is designed to empower the practice of 6 contemporary artists, each of whom receive $2,000. Grantees also get featured on NOT REAL ART's podcast and blog. Applicants must be a practicing visual artist in a two or three dimensional medium and at least 21 years of age.
Geographic Focus
United States and Canada
Deadline
May 1, 2022
---

The CultureHub Residency program offers artists one week of studio access with full technical support at CultureHub New York or Los Angeles to target specific areas of their project's development and engage the CultureHub community around their work. Residents also receive a $1,000 stipend, which can be used how the artist sees fit. A $500 budget goes towards the public presentation.
Geographic Focus
Global
Deadline
May 1, 2022
---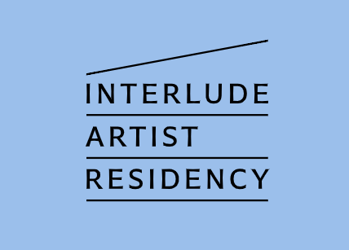 Interlude Artist Residency, set in the Hudson Valley arts community, is the only residency in the northeast exclusively dedicated to supporting the concurrent needs of creative and family lives. The program, intended for artists who are primary caregivers to children under 18, offers residents a studio and a living space that can accommodate families, along with several prepared meals each week and a stipend that can be used for transportation, childcare, food, or materials. Applications from all visual artists, including performance, video, and audio artwork are welcome.
Geographic Focus
Global
Deadline
May 1, 2022
---

The Jerome Foundation's Jerome Hill Artist Fellowships support Minnesota and New York City-based artists across 8 artistic fields: dance, film/video/digital production, literature, music, theater/performance/spoken word, visual arts, technology centered arts, and combined artistic fields. Support is directed to artists who are at an early point in their careers, generally in their 2nd-10th year as a generative artist. Fellows receive $50,000 over two consecutive years ($25,000 each year) to support their time and expenses for the creation of new work, artistic development and/or professional artistic career development.
Geographic Focus
Minnesota and New York City
Deadline
May 4, 2022
---

Dance/NYC's Coronavirus Dance Relief Fund: New York State Edition aims to mitigate the impact of COVID-19 on small-budget organizations headquartered in New York State with an annual expense budge between $10,000-$250,000 for FY 2020. Applicants are eligible to apply if they are dance making organizations and/or fiscally sponsored groups focused primarily on the creation and/or performance of dance.
Geographic Focus
New York State
Deadline
May 4, 2022
---

The Latinx Project (TLP) at New York University is currently accepting exhibition proposals from curators, scholars, and artists to develop issues of relevance to the evolving Latinx community. The curator receives a tentative budget totaling up to $15,000. TLP is also accepting applications for its Artist in Residence program, serving artists who maintain a research/digital practice and can pursue material heavy projects elsewhere. The Artist in Residence receives an honorarium of up to $10,000 as well as a $5,000 budget for developing a solo presentation at NYU with a curator of the artist's choice.
Geographic Focus
United States
Deadline
May 5, 2022
---

Abrons Arts Center's Visual Artist AIRspace Residency annually supports 4 New York City-based visual artists. Residents receive a $3,000 unrestricted stipend and a semi-private studio for up to nine months at Abrons. Throughout the residency cycle, studio visits are arranged with critics, curators, artists and other arts professionals. The residency period culminates in a group exhibition in Abrons galleries.
Geographic Focus
New York City
Deadline
May 8, 2022
---

The Berkeley Film Foundation (BFF) grant supports East-Bay based emerging and established independent filmmakers whose works, whether narrative or documentary, have a social consciousness and addresses complex issues. Grants are provided in the production, post-production and distribution states. Maximum grant request is $12,000.
Geographic Focus
Emeryville, Berkeley, Albany, El Cerrito, Richmond, and Oakland, CA
Deadline
May 9, 2022
---

VisArts Center and Blue Light Junction partner on the Ibura Art and Research Residency, providing two months of studio space, financial support and thought partners for researchers to explore a question or line of inquiry that is related their work and the work of Blue Light Junction. Residents will also receive a $2,000 stipend.
Geographic Focus
Global
Deadline
May 10, 2022
---

Velvetpark's Visual Artists Residency is open to LGBTQ+ visual artists at any stage in their careers, age eighteen and above, who are not enrolled in an academic program. The residency is housed within Crown Studios, an artist building on a floor of eleven working arts professionals in the Crown and Prospect Heights neighborhoods of Brooklyn, New York.
Geographic Focus
Global
Deadline
May 13, 2022
---

The Arts in Health project grant responds to the New Hampshire State Council on the Arts' recognition that arts and culture facilitate the physical, cognitive, and social-emotional aspects of individual healing, and that when applied to public health, promote healthy environments and policies in communities by promoting empathy, awareness, and social cohesion through shared narrative and aesthetic experiences. Two tracks are available for this category: Health & Healing and Public Health. Any organization with 501(c)(3) tax-exempt status from the IRS and not-for-profit incorporation in the state of New Hampshire may apply. Funding requests may be made for $1,000 - $6,000.
Geographic Focus
New Hampshire
Deadline
May 13, 2022
---

Marble House Project, a multi-disciplinary artist residency program, is accepting applications for three residency categories. The Artist Residency accepts applications in all creative fields. Each session lasts for three weeks and has 8 artists, creating small, dynamic, interactive groups. The Family Friendly Residency offers one session, and accepted artists can bring their spouse/partner and children. The Culinary Arts Residency gives culinary artists ample time to meet farmers and other organic purveyors as well as a professional kitchen near the garden.
Geographic Focus
Global
Deadline
May 15, 2022
---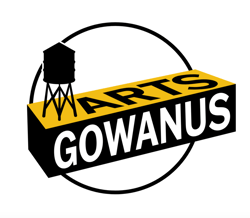 Arts Gowanus has teamed up with the Atlantic Avenue BID and the Atlantic Avenue LDC to bring back the Arts Gowanus on Atlantic Avenue Artwalk. This event will feature Gowanus artists displaying their work in storefront windows, outdoor spaces and inside of businesses on Atlantic Avenue in Brooklyn, NY. Every space comes with a small stipend.
Geographic Focus
Gowanus neighborhood of Brooklyn, NY
Deadline
May 15, 2022
---

The Virginia Center for the Creative Arts residency at Mt. San Angelo in Amherst, Virginia, hosts 360 artists each year in residencies of varying lengths (up to six weeks). The residency includes a private bedroom with private en-suite bath, a private studio, three prepared meals a day, and access to a community of more than 20 other artists in residence.
Geographic Focus
Global
Deadline
May 15, 2022
---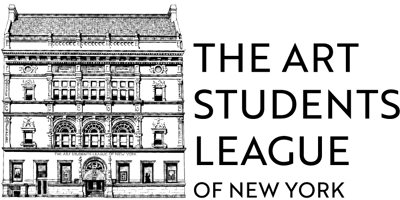 The Art Students League of New York offers grants and scholarships to students pursuing art. Unless otherwise stated, grants include tuition for one full-time class for the Regular Session (September-May) plus a cash aware and are open only to League members. Scholarships are open to all current and prospective new students, and provide tuition for one full-time class for a Regular Session. Partial tuition scholarships are also awarded.
Geographic Focus
Global
Deadline
May 15, 2022
---

Getty Images editorial grants have supported independent photojournalists around the world, providing vital financial resources to ensure they can continue to capture visuals that inform and inspire. There are three different grants currently open for submission: Editorial Photography Grant: Forced Displacement, Editorial Grant for Photography Programs, and Editorial Inclusion Grant.
Geographic Focus
Global
Deadline
May 15, 2022
---

Oolite Arts' grant program, the Ellies, support Miami-Dade working and emerging artists, art educators, and established, professionally accomplished artists in two open categories. The Ellies Creator Awards support individual artists with grants of $2,500 to $25,000 to realize a significant visual arts project that will advance their careers. The Ellies Teacher Travel Grants provide K-12 art teachers with $5,000 in funds for travel that will ultimately enrich their classroom curriculum.
Geographic Focus
Miami-Dade, FL
Deadline
May 16, 2022
---

The Hopper Prize provides unrestricted cash grants in the amount of $3,500 (awarded to 2 artists) and $1,000 (awarded to 4 artists) to artists around the globe. Grants are open to all artists age 18 and older working in any media, with the exception of sound based art.
Geographic Focus
Global
Deadline
May 17, 2022
---

Applications are now open for the third iteration of the Creative Time Open Call in support of art in the public sphere. Any practicing U.S. based artist or artist collective, at any point in their career is encouraged to propose an idea for a public art project to take place within the five boroughs of New York City. The selected artist will receive an artist fee of $10,000.
Geographic Focus
United States
Deadline
May 17, 2022
---

Administered through Creative Capital and funded by the Andy Warhol Foundation, the Arts Writers Grant provides funding to established and emerging writers to publish original ideas, research, or criticism that pertains to contemporary visual art. Grants range from $15,000 to $50,000 in three categories: articles, books, and short-form writing. Published authors at least 25 years of age are eligible to apply.
Geographic Focus
United States
Deadline
May 18, 2022
---

National Performance Network's Creation & Development Fund supports the creation, development and mobility of new artistic work that advances racial and cultural justice and results in love experiential exchange between artists and community. The first phase, the Creation Fund, supports new work in early stages. Every Creation Fund artist receives a minimum of $12,000 of project funding.
Geographic Focus
United States and Mexico
Deadline
May 23, 2022
---

Oak Spring Garden Foundation's Eliza Moore Fellowship for Artistic Excellence is awarded annually to one outstanding, early-career artist who is developing new works that address plants, gardens, or landscapes in the broad sense. The award includes a $10,000 individual grant and requires a 2-8 week stay at the Oak Spring estate.
Geographic Focus
Global
Deadline
May 26, 2022
---

The MAP Fund's grant cycle provides grants of $30,000 to 85 new, live performance projects across all regions of the United States. Project funds ($25,000) may be used for creation, dependent care, personnel, practice, production, rehearsal, research, rest, residency, travel, and workshop costs. General operating funds ($5,000) are unrestricted. Applicants do not need to be U.S. citizens, but the project must take place in the U.S. (or its territories).
Geographic Focus
Global
Deadline
May 27, 2022
---

Theoria Foundation's Writers Residencies support both early-career and established writers in the development of new creative work that explores the relationship between the natural environment and arts, culture, mental health, and/or agriculture. The program offers housing, on-site studio space, reading/performance opportunities, catered meals and/or food stipends, and the opportunity to apply for honorarium ranging from $750 to $4,000.
Geographic Focus
United States
Deadline
May 30, 2022
---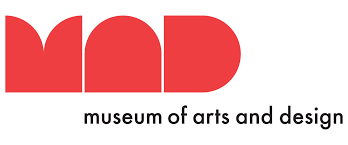 Located on the sixth floor of the Museum of Arts and Design (MAD), the MAD Artist-in-Residence program is designed to encourage visitors to meet artists-in-residence as they expand their creative practice while working on-site at MAD. Three artists (two daily residents and one artist fellow) receive access to studio space in the museum and a stipend. Candidates must be an emerging artist or designer with an active practice, be at least 21 years of age, and identify as an artist from a historically underrepresented community.
Geographic Focus
New York City
Deadline
May 31, 2022
---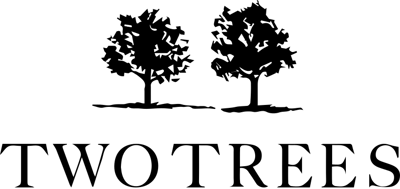 Two Trees Management Co.'s Cultural Space Subsidy Program dedicates 50,000 square feet of space to be awarded at below market rent to applicants that best demonstrate their capabilities and intent to provide a social benefit to the neighborhood of DUMBO and the broader Brooklyn community. The program, which offers a reduced rate of $12/RSF per year, is open to 501(c)(3) nonprofit organizations that concentrate on arts, education, or community and programming, as well as organizations that demonstrate clarity of vision and a history of successful programming in support of their mission, regardless of nonprofit status. Professional artists with a strong exhibition history or community focused practice are also encouraged to apply.
Geographic Focus
Global
Deadline
May 31, 2022
---
Good luck! For more upcoming opportunities and tips to improve your grant applications, sign up to receive updates from our blog!
More posts by Geo Ong
About Geo Ong
Geo Ong is a Los Angeles native who now lives in Kingston, NY, with his family. He is a lifelong urbanite who is learning how to seek solace in the natural world. Prior to joining Fractured Atlas, he spent twelve years working for independent bookstores. He reads whenever he gets the opportunity, gives his dog Carl loving belly rubs, and attempts to veganize his mother's Filipino recipes to varying degrees of success.