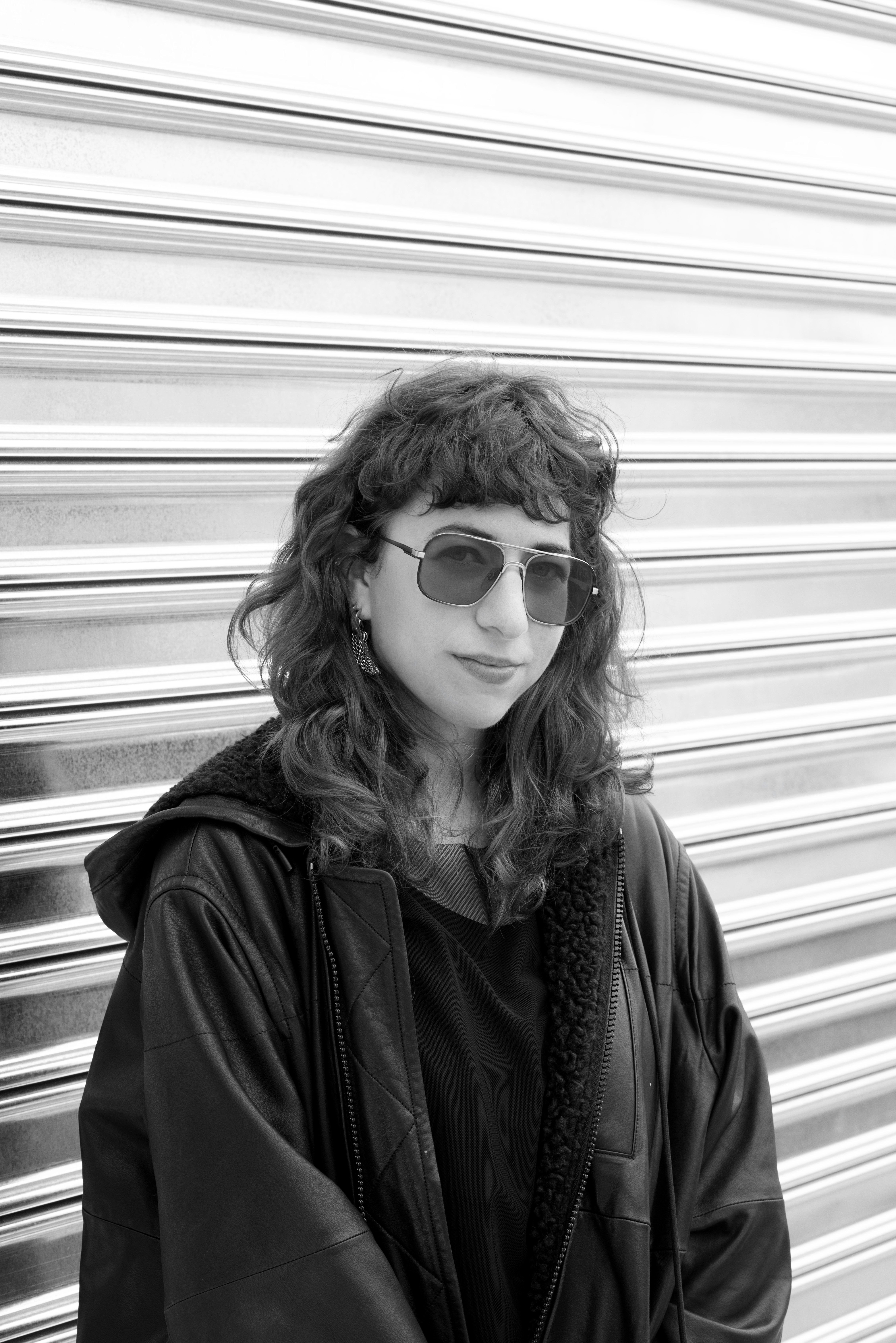 Post by Nina Berman
Upcoming Artist Grants and Opportunities: March 2022 Deadlines
Every month, Fractured Atlas provides a list of upcoming grants and opportunities for artists and arts-based projects so that you can discover more opportunities to get financial support and other resources for your work. As a fiscal sponsor of over 3,500 artistic projects, we provide access to grants for artists in every discipline.
If you are new to grant-seeking, check out our introduction to grants! If you're not already fiscally-sponsored, fiscal sponsorship can give you access to a wider pool of grant opportunities as well as other tools and resources. Learn more about our fiscal sponsorship program here.
If you are fiscally sponsored, be sure to review our grant application process as you apply for these grants or any others. To keep up with future opportunities as well as other tips for artists and arts organizations, sign up to receive our weekly blog newsletter.
Here are the upcoming opportunities for March 2022. Best of luck!
---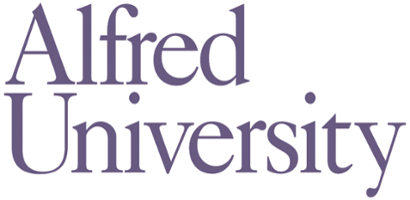 The Alfred University Summer Arts BIPOC (Black, Indigenous, People of Color) Artist-in-Residence program provides artists with opportunities to dive deeply into their artistic research and practice, and creative endeavors. The goal is to provide a cross-cultural destination at Alfred University for early-career BIPOC artists to enhance social/racial justice or combat structures of white supremacy. BIPOC artists who are practicing non-conventional, interdisciplinary art genres at the intersection of arts and racial/social justice are encouraged to apply. In addition to complimentary housing, a stipend of up to $2,000 to cover travel, meals, or supplies is included.
Geographic Focus
Global
Deadline
March 1, 2022
---

apexart's Open Calls are opportunities for artists, curators, and other professionals to turn their curatorial idea into an apexart exhibition. apexart has increased the budget substantially to $10,000 for each Open Call exhibition and related programming. The current submission period accepts proposals for exhibitions taking place anywhere in the world, except for New York City. (New York City-based proposals are accepted every October.)
Geographic Focus
Global (excluding New York City)
Deadline
March 1, 2022
---

BKLYN CLAY's Artist Residency program serves as a vehicle to honor and support the artistic vision and work of BIPOC artists, in an effort to promote equity, opportunity, and access within our field. Artists-in-residence are encouraged to use the residency to continue their current practice, execute specific projects, or experiment with ways of implementing clay into their practice with the support of BKLYN CLAY instructors and studio staff.
Geographic Focus
New York City
Deadline
March 1, 2022
---
From April through November, Millay Arts invites 6-7 artists for month-long stays at the historic estate of poet/activist Edna St. Vincent Millay. They are currently accepting applications for fiction, nonfiction, poetry, playwriting, screenwriting, visual arts, composing, and for group residencies.
Geographic Focus
Global
Deadline
March 1, 2022
---

The Artadia Awards provide financial support, exposure and recognition to artists. The awards are unrestricted, allowing artists to use the funds in any way they choose. Applicants must be a contemporary visual artist, making artwork for presentation in a contemporary art context: museum, galleries, arts non-profit, the public art realm, etc. Artadia does not fund filmmakers making films for distribution in cinematic venues, or those working in choreography presented outside of a contemporary art context. They are currently accepting applications for artists based in Chicago, IL.
Geographic Focus
Chicago, IL
Deadline
March 1, 2022
---

CDP NextGen grants, from California Humanities, are designed for youth media organizations in support of emerging California media makers age 18 and under. CDP NextGen invites applications from California-based nonprofit organizations and public agencies with established track records in youth media programming to provide training and support to emerging media makers in the creation of short, insightful nonfiction films and/or podcasts that tell original stories about life in California today. CDP NextGen intends to support short documentary films or podcasts that shed light on not only the problems faced, but also on the solutions that youth are proposing and the futures they envision. Eligible applicants may apply for funding up to $15,000.
Geographic Focus
California
Deadline
March 1, 2022
---

The Keyholder Residency Program at the Lower East Side Printshop offers emerging artists free 24-hour access to printmaking facilities to develop new work and foster their artistic careers. Residencies are free and one year long. Artists from all disciplines are eligible to apply; printmaking skills are not required, but some familiarity with the medium is recommended. Basic instruction in printmaking techniques is available for new Keyholders. Technical assistance is not included in the program, but is available at additional cost.
Geographic Focus
United States
Deadline
March 1, 2022
---

The Experimental Projects Residency Program, part of the Institution for Electronic Arts at Alfred University is made possible by the New York State Council on the Arts with the support of Governor Kathy Hochul and the New York State Legislature, and the Schelin-Joseph Endowment. This residency is for one or two weeks, plus stipend, travel-support, lodging, technology access, materials, and technical assistance. They are accepting applications for electronic media and visual art.
Geographic Focus
New York
Deadline
March 1, 2022
---

The Interdisciplinary Craft + Photography (ICP) Artist Residency at the Houston Center for Contemporary Craft is designed for artists creating work at the intersection of contemporary craft and photography. This three-month residency supports artists with an experimental, multidisciplinary edge, who are testing the boundaries within both fields. ICP residents will be hosted in a studio space at HCCC and will receive all the benefits of regular HCCC resident artists.
Geographic Focus
Global
Deadline
March 1, 2022
---

STARTS is an initiative of the European Commission to foster alliances of technology and artistic practice. As part of this initiative, the STARTS Prize awards the most pioneering collaborations and results in the field of creativity and innovation at the crossings of science and technology with the arts. Two prizes, each with €20,000 prize money, are offered to honor innovative projects at the intersection of science, technology and the arts: The emphasis of both prizes lies on the creative appropriation and employment of technologies as well as the search for unique constellations of collaboration from the STARTS fields.
Geographic Focus
Global
Deadline
March 2, 2022
---

Ucross Foundation is accepting applications for its Native American Visual Artists and Writers grants, the Ford Family Foundation Fellowship, and General Studio Residencies.
Geographic Focus
Global
Deadline
March 2, 2022
---

Every participating artist in the Chautauqua School of Art residency program is invited into the richness of their distinctive, intergenerational, 7-week visual arts program that offers a range of opportunities. They welcome participants to engage in a mentored, intergenerational, inclusive, and open experience that promotes possibilities through experimentation and expansive creativity in a brave space.
Geographic Focus
Global
Deadline
March 2, 2022
---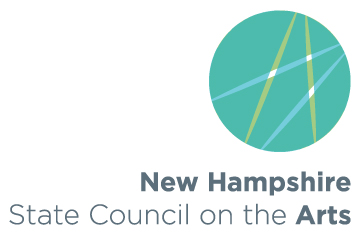 Funded by the New Hampshire State Council on the Arts, NH CARES Artist-Led Project Grants provide funds to individual artists for specific, definable projects that connect artists and organizations to local initiatives. This program will support employment opportunities for artists impacted by COVID-19 by building new structures and partnerships that will help to sustain New Hampshire's creative sector. Funding requests may be made for $1,000 - $6,000. No matching funds are required, but budgets should reflect the total cost of the proposed project.
Geographic Focus
New Hampshire
Deadline
March 4, 2022
---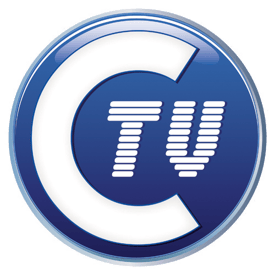 Call for Muralists
Staten Island's CTV is looking to upgrade its facilities, and is looking for artists interested in painting murals on their interior walls. A $750 stipend, plus $500 for supplies, is available. Email proposals to Executive Director Jennifer Sammartino jennifer[at]sictv[dot]org. In your email, include your name, address, info on any past murals and public projects completed (with pictures), and a bit about why this opportunity appeals to you.
Geographic Focus
Global
Deadline
March 4, 2022
---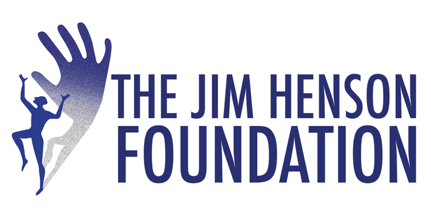 The Jim Henson Foundation awards grants each year for the creation of innovative works of contemporary puppet theater. Applications are judged based on the excellence of the puppetry including puppet design, manipulation, and theatrical execution. Production Grants of $7,000 are awarded for the production of new works ready to be presented in the coming year. Workshop Grants of $3,000 are for the development and workshopping of these pieces. Family Grants of $4,000 fund the development of new and innovative work specifically for children, families, and teenagers.
Geographic Focus
United States
Deadline
March 7, 2022
---

The New England Foundation for the Arts is accepting applications for the NEST Grant. NEST (New England States Touring) funds the presentation of regional, national, and international artists presented by New England-based nonprofit organizations.
Geographic Focus
Connecticut, Maine, Massachusetts, New Hampshire, Rhode Island, Vermont
Deadline
March 8, 2022
---

Administered by Creative Capital, the Hewlett 50 Arts Commissions initiative celebrates the William and Flora Hewlett Foundation's longstanding commitment to the performing arts in the San Francisco Bay Area. The initiative will award ten $150,000 commissions to support new works in media art. Specifically, the initiative seeks applications from nonprofit organizations in the Bay Area partnering with artists for new performance-based projects that center the use of emerging media arts technologies.
Geographic Focus
Bay Area counties (Alameda, Contra Costa, Marin, Monterey, Napa, San Francisco, San Mateo, Santa Clara, Santa Cruz, Solano, or Sonoma)
Deadline
March 8, 2022
---

The Banff Centre's Material Transformations Residency will think with the histories latent within natural materials used in artistic production, such as the extractive legacies of different insects, minerals, and clay. Alongside talks and studio visits with faculty and guest lecturers, the program will also incorporate a series of introductory workshops in various materials-based processes. The residency is for visual artists working across mediums with an exhibition/publication record who have completed formal training in visual arts at the post-secondary level, or who have equivalent experience and recognition from their peers.
Geographic Focus
Global
Deadline
March 9, 2022
---

The California Arts Council developed its 2022 grant season in service of its vision of a California where all people flourish from arts access and participation. Grant Cycle A includes:
Arts & Cultural Organizations General Operating Relief: Up to $30,000 in operational funding for arts and cultural organizations, prioritizing small organizations.
Cultural Pathways: Up to $30,000 for two years of support for arts programs in communities of color, recent immigrant and refugee communities, or tribal groups.
Impact Projects: Up to $20,000 for collaborative projects that center artists and artistic practice in responding to issues currently faced by California's communities, prioritizing projects of small organizations.
JUMP StArts: Up to $50,000 for high-quality arts education and artists-in-residence programs for priority youth and young people impacted by the justice system.
Reentry Through the Arts: Up to $50,000 for arts projects for return residents who have experienced incarceration.
State-Local Partners: Up to $65,000 for general operating support and technical assistance for county-designated local arts agencies.
State-Local Partner Mentorship: Up to $40,000 to establish a county-designated local arts agency in a county with no such identified agency.
Geographic Focus
California
Deadline
March 9, 2022
---

BRIC's residency aims to build a stronger and more diverse artistic community in Brooklyn by supporting long term growth and fostering relationships across disciplines. BRIClab is committed to expanding opportunities for disabled artists, as part of a BRIC-wide effort to advance accessibility for disabled artists, audiences, and staff members. The program's four tracks are Contemporary Art, Film + TV, Performing Arts, and Video Art. Residents receive additional financial support, mentorship, skills-based learning opportunities, and documentation of their work.
Geographic Focus
Brooklyn, NY
Deadline
March 10, 2022
---

The National Endowment for the Arts Literature Fellowships program offers $25,000 grants in prose (fiction and creative nonfiction) and poetry to published creative writers that enable the recipients to set aside time for writing, research, travel, and general career advancement. This program operates on a two-year cycle with fellowships in prose and poetry available in alternating years. In 2022 they are accepting applications in poetry.
Geographic Focus
United States
Deadline
March 10, 2022
---

The Vera List Center for Art and Politics at The New School is pleased to invite applications for the 2022–2024 Vera List Center Fellowships. Five two-year, non-residential fellowships will be awarded to commission and support scholarly and creative work that critically engages with the Vera List Center's 2022–2024 Focus Theme: Correction. The Vera List Center Fellowship is part-time and non-residential and extends over two years. The fellowship carries a $15,000 research stipend as well as extensive curatorial and professional development services to support the fellowship project from conception to production and presentation.
Geographic Focus
Global
Deadline
March 13, 2022
---

For more than forty years, Arts/Industry from the John Michael Kohler Arts Center has been connecting artists with the resources, technology, and materials of Kohler Co., and providing a place to explore new ideas, processes, and perspectives. Artists from all disciplines are encouraged to apply. Each year, up to 12 artists are selected for residencies in the Pottery or Foundry areas of the factory through a competitive jury process. No experience with clay or cast metal is required, just an interest in pursuing a new body of work and being open to new ideas.
Geographic Focus
Global
Deadline
March 14, 2022
---

Featuring multiple residential buildings, common spaces and organic food grown onsite, BFTA offers artists the ability to enjoy the freedom and creativity that comes with space, good food, and great company. They are accepting applications for visual arts, music composition, and literature for 2022.
Geographic Focus
Global
Deadline
March 15, 2022
---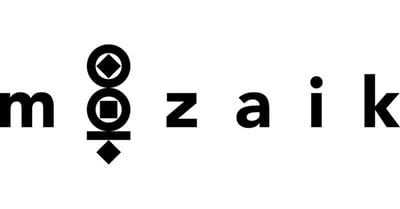 Mozaik's Future Art Writers Award calls for U.S. art writers of all ages and professional backgrounds to submit an abstract on an essay/review/feature that they propose writing on the Future Art Awards: Ecosystem X Virtual Exhibition—with a focus on the art on view and this cycle's theme: Ecosystem X. Up to six $2,000 grants will be issued.
Geographic Focus
Global
Deadline
March 15, 2022
---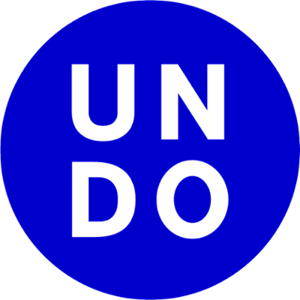 Summer Documentary Lab
Through daily screenings, seminar discussions, professional development sessions, artist visits and weekly "field trips", the UnionDocs Center for Documentary Art labs expose participants to a diverse set of creative documentary practices from around the world. Applicants must have a documentary project in the early phases of development.
Geographic Focus
Global
Deadline
March 15, 2022
---

Artists, artist-engineers, and artist-scientist teams are invited to submit proposals for live and interactive works-in-progress that could reach completion with an 18-month residency. MAX (Media Art Xploration) is looking for projects that utilize listening, embodied knowledge and new research around sensory understanding that explores the interplay between human actions, ecosystems, and machine-species collaborations. The call is open to emerging and mid-career makers, and MAX's overall support includes funding up to $7,500.
Geographic Focus
Global
Deadline
March 15, 2022
---
Roswell Artist-in-Residence Program was established in 1967 to provide gifted studio-based visual artists with the unique opportunity to concentrate on their work in a supportive, collegial environment for an entire year. This gift of time allows artists to work without distraction in an effort to break new ground and focus on individual goals. Professional visual artists 21 years of age or older, involved in painting, drawing, sculpture, printmaking, photography, video, digital media and installation are invited to apply. Grants are not made in the disciplines of performance art, writing, music or production crafts.
Geographic Focus
Global
Deadline
March 15, 2022
---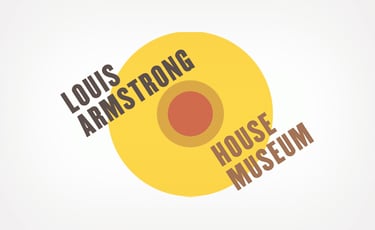 The Armstrong Now Artist-in-Residence program provides two emerging artists with a platform to create new work inspired by the vast collection of artifacts and documents in the Armstrong Archives. The program, in collaboration with filmmaker Ben Stamper, will document the process of creating the new work, including a performance of the work inside the Louis Armstrong House Museum. The two artists will each receive a one-time $10,000 award. Project proposals should be multidisciplinary, meaning that they should incorporate one or more of the following: music, dance, spoken word, and other visual or performing arts.
Geographic Focus
New York
Deadline
March 15, 2022
---

The LIFT – Early Career Support for Native Artists program from the Native Arts and Culture Foundation will provide critical support to early career Native artists with one-year awards to develop and realize new projects. The program encourages artists to uplift communities, advance positive social change, point courageously toward environmental sustainability, and foster communal meaning making. The program will consist of a suite of activities that includes grantmaking, artist professional development, and artist convening, as well as a grant of $10,000.
Geographic Focus
United States
Deadline
March 16, 2022
---

Headlands Center for the Arts is accepting applications for the Bay Area Fellowship. The BAF will engage each artist as a full collaborator in designing and producing their own Fellowship engagement, bringing them into the Headlands community as thought partners while developing an experience tailored to their specific needs. Applicants should come with a desire to work closely and deeply with their Fellowship cohort and Headlands staff to thoughtfully and iteratively design the vision, aims, schedule, scope, and allocation of resources for their own Fellowship. In short, Fellows will partner with Headlands to produce the nature of its support.
Geographic Focus
Bay Area, CA
Deadline
March 19, 2022
---

The Asian American Arts Alliance (A4)'s mission is to ensure greater representation, equity, and opportunities for Asian American artists and cultural organizations through resource sharing, promotion, and community building. In line with these efforts, it is the aim of the Jadin Wong Fellowship to support an early-career individual Asian American dancer/choreographer living in New York City, age 30 or younger, to develop work that will continue to fuel Asian American and creative discourse. The fellowship recipient will receive an unrestricted cash stipend of $6,000 and an eight-month fellowship tailored to respond to the unique needs of their practice. The fellowship includes artistic mentorship with an established or mid-career dance profession, leadership coaching, and a range of technical support.
Geographic Focus
New York City
Deadline
March 20, 2022
---

Created by the will of Sally Van Lier, the New York Community Trust carries out Edward and Sally Van Lier's legacy of arts appreciation by supporting arts groups and training programs to provide education, training, and other support to young artists. With the Trust's support, A4 will grant an eight-month fellowship to one early-career Asian American visual artist, age 30 or younger, whose work shows outstanding promise and who may benefit from further professional artistic development. The fellow will also receive an unrestricted cash stipend of $6,000. The fellowship includes artistic mentorship with an established or mid-career visual arts professional, leadership coaching, and a range of technical support.
Geographic Focus
New York City
Deadline
March 20, 2022
---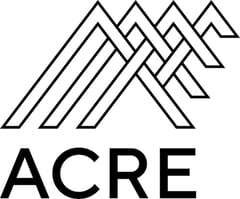 ACRE aims to bring together a talented and diverse group of individuals in the emerging stages of their artistic practice. ACRE's residency program takes place each summer in rural Southwest Wisconsin. Run by a large community of volunteers, the program is designed to help fellow emerging artists develop, present, and grow their creative practices. An academic background in art is not required.
Geographic Focus
Global
Deadline
March 20, 2022
---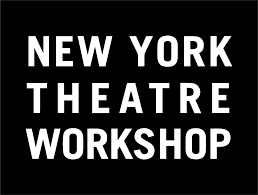 For over 20 years, New York Theatre Workshop has honed an inclusive fellowship program for emerging theatre makers with a multiplicity of perspectives. The 2050 Fellowship represents one of several NYTW initiatives to address the economic barriers that may prevent talented individuals from pursuing careers in the theatre. Fellows will commit to a yearlong paid part-time fellowship in one field of interest, work directly with the department head and their team in the respective area of focus, attend a two-day intensive introductory seminar, take on significant responsibilities including day-to-day tasks and long-term projects, participate in monthly seminar meetings, and attend industry networking and social events.
Geographic Focus
Global
Deadline
March 21, 2022
---

The Banff Centre's Ecologies of Precarious Abundance Residency will draw inspiration from queer theory to re-examine ecological relations. This residency is for visual artists who work at the intersection of queer life and ecology with an exhibition/publication record and who have completed form training in visual arts at the post-secondary level, or who have equivalent experience and recognition from their peers.
Geographic Focus
Global
Deadline
March 23, 2022
---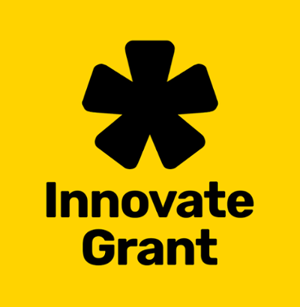 Innovate Grant distributes two $550 grants each quarter, to one Visual Artist and one Photographer. All applicants retain the right to the work they submit. There is a non-refundable application fee of $25. Visual Artists and Photographers 18 years and older, from all around the world, are eligible to apply. All media and genres are accepted.
Geographic Focus
Global
Deadline
March 24, 2022
---

The SFFILM Rainin Grant program is the largest granting body for independent narrative feature films in the U.S. Grants support films that address social justice issues—the distribution of wealth, opportunities, and privileges—in a positive and meaningful way through plot, character, theme, or setting and benefit the Bay Area filmmaking community in a professional and economic capacity.
Awards are made to multiple projects once a year in the fall, for screenwriting, development, and post-production. In addition to a cash grant of up to $25,000, recipients secure a two month residency at FilmHouse and benefit from SFFILM's comprehensive and dynamic artist development programs.
Geographic Focus
Global
Deadline
March 25, 2022
---

NBCUniversal Local's Project Innovation will award nearly $3.5 million to nonprofit organizations in 11 NBC and Telemundo owned television station markets that are tackling everyday problems through innovative solutions. Eligible organizations must be a tax exempt 501(c)(3) nonprofit organization and self-identify the program they are applying to in one of the four grant categories: Culture of Inclusion, Youth Education and Empowerment, Next Generation Storytellers, and Community Engagement.
Geographic Focus
San Francisco Bay Area, Boston, Chicago, Hartford, Dallas Fort-Worth, New York, Philadelphia, South Florida, Southern California, and Washington, D.C.
Deadline
March 25, 2022
---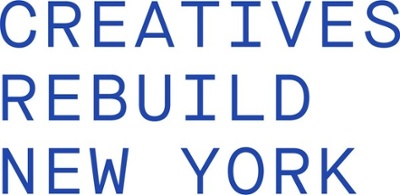 Creatives Rebuild New York is a three-year, $125 million initiative that will provide employment or guaranteed income grants for up to 2,700 artists. The Artist Employment Program will fund employment for 300 artists working in collaboration with community-based organizations across New York State for two years. The Guaranteed Income for Artists program will provide regular, no-strings-attached cash payments for 2,400 artists who have financial need.
Geographic Focus
New York
Deadline
March 25, 2022
---
Recess's Session program provides artists a workspace in Clinton Hill, Brooklyn and 6-8 weeks to develop a new inquiry-based project meant to push the boundaries of their practice. They will receive an artist fee, project expenses, technical support, and mentorship collectively valued at $20,000. They see artists as more than just producers of cultural experiences during their time in Session. Session is an invitation to join and be immersed into the Recess community.
Geographic Focus
Global
Deadline
March 28, 2022
---

The Coastal Preservation Network Public Art Grant supports the creation of a site-specific sculpture incorporating recycled plastic by a New York City-based artist for a designated location within Hermon A. MacNeil Park in College Point, Queens. The grantee will receive an award of $1,000 toward the creation of their proposed artwork. Proposed artworks should address the theme "MacNeil Park: Portico to the East River."
Geographic Focus
New York City
Deadline
March 28, 2022
---

USArtists International supports the engagements of exemplary solo artists and ensembles across all performing arts disciplines including dance, music, theater, multidisciplinary work, and folk/traditional arts. USArtists International is designed to encourage the presence of U.S. performing artists on international stages and in the global arts community; to support engagements that develop and expand both the careers and artistic goals of U.S. performers by providing connections with presenters, curators, and fellow artists; and to promote justice in the arts community by elevating the diverse voices contributing to the vibrant array of creative expression in the United States. USAI provides grants of up to $18,000 toward eligible expenses.
Geographic Focus
United States
Deadline
March 30, 2022
---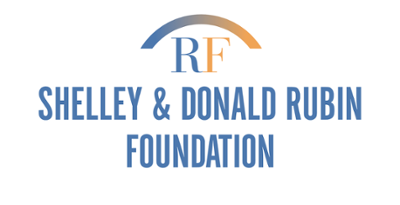 The Shelley and Donald Rubin Foundation is searching for emerging or established researchers and cultural presenters to realize their pre-existing and as-yet unrealized exhibition concept. Selected curators will be given an honorarium of $3,000 for their work on the exhibition and $2,000 for their essay for the accompanying catalog.
Geographic Focus
United States
Deadline
March 30, 2022
---

The Restless Books Prize for New Immigrant Writing was created in 2016 to honor outstanding debut literary works by first-generation immigrants, awarded for fiction and nonfiction in alternating years. The winner receives $10,000 and publication by Restless Books. Submissions are being accepted for the 2022 Prize in Fiction.
Geographic Focus
Global
Deadline
March 31, 2022
---
Good luck! For more upcoming opportunities and tips to improve your grant applications, sign up to receive updates from our blog!
More posts by Nina Berman
About Nina Berman
Nina Berman is an arts industry worker and ceramicist based in New York City, currently working as Associate Director, Communications and Content at Fractured Atlas. She holds an MA in English from Loyola University Chicago. At Fractured Atlas, she shares tips and strategies for navigating the art world, interviews artists, and writes about creating a more equitable arts ecosystem. Before joining Fractured Atlas, she covered the book publishing industry for an audience of publishers at NetGalley. When she's not writing, she's making ceramics at Centerpoint Ceramics in Brooklyn.