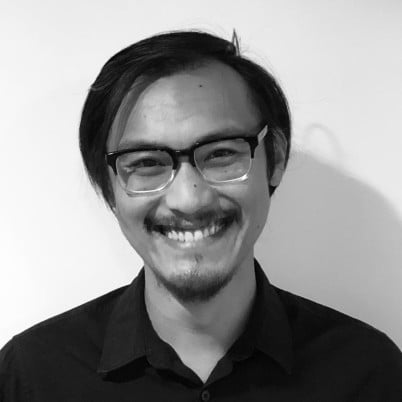 Post by Geo Ong
Upcoming Artist Grants and Opportunities: June 2022 Deadlines
Every month, Fractured Atlas provides a list of upcoming grants and opportunities for artists and arts-based projects so that you can discover more opportunities to get financial support and other resources for your work. As a fiscal sponsor of over 3,500 artistic projects, we provide access to grants for artists in every discipline.
If you are new to grant-seeking, check out our introduction to grants! If you're not already fiscally-sponsored, fiscal sponsorship can give you access to a wider pool of grant opportunities as well as other tools and resources. Learn more about our fiscal sponsorship program here.
If you are fiscally sponsored, be sure to review our grant application process as you apply for these grants or any others. To keep up with future opportunities as well as other tips for artists and arts organizations, sign up to receive our weekly blog newsletter.
Here are the upcoming opportunities for June 2022. Best of luck!
---
Visitor Center Artist Camp is an artist residency site in the Upper Peninsula of Michigan. Each summer, VCAC hosts artists from around the country for 17 days of camping, exploring, learning, making, and sharing. Adults of all creative backgrounds, experience levels, and fields of practice are encouraged to apply to one of three projects: Wild Clay Workshop, Green Woodworking, and Independent Projects. Applicants must be 21 years of age or older.
Geographic Focus
United States
Deadline
June 1, 2022
---

Elevate Chicago Dance, a city-wide festival produced by Chicago Dancemakers Forum, invites proposals for public performances and other activities by Chicago-based dancemakers to present at a range of spaces as part of the festival. All participating artists will be paid an honorarium that meets Working Artists and the Great Economy (W.A.G.E.) requirements. Applicants must be 18 years of age or older.
Geographic Focus
Chicago, IL
Deadline
June 1, 2022
---

The Kitchen's eight-month curatorial fellowship provides the opportunity to work closely with The Kitchen's curatorial staff as well as a wide range of performing and visual artists. The program supports and presents artists at all stages of their career working in the areas of video, dance, music, performance art, visual arts, and literature. This fellowship includes a $7,500 stipend. While much of the work can be done remotely, it is recommended that the fellow be based in New York City to be able to experience the production of exhibitions and performances in-person.
Geographic Focus
Global
Deadline
June 1, 2022
---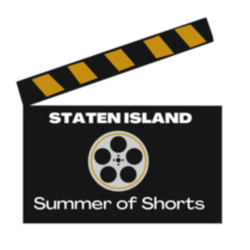 The Staten Island Summer of Shorts Film Festival are accepting submissions for short films around the world. Ten of them will be screened at the festival in August. First, second, and third place films will also receive a cash prize. All films must be under 20 minutes long.
Geographic Focus
Global
Deadline
June 1, 2022
---
Enlighten Peekskill, a new project conceived by Hudson Valley MOCA, aims to light the 1-mile path from the Peekskill Metro North train station to Downtown Peekskill with unique sculptures. Artists are encouraged to pull from their own history, their own cultures, and roots, to use the universal language of art to create a symphony of voices. A budget of $30,000 per sculpture is available through project grant funding, plus an additional $5,000 artist's stipend.
Geographic Focus
Global
Deadline
June 1, 2022
---
The Artadia Awards provide financial support, exposure and recognition to artists. The awards are unrestricted, allowing artists to use the funds in any way they choose. Three awardees will receive unrestricted funds of $10,000, as well as access to the Artadia Network. Applicants must be a contemporary visual artist currently living and working within the city's eligible counties.
Geographic Focus
San Francisco Bay Area, CA
Deadline
June 1, 2022
---
Each year the Mira Fellowship accepts a small cohort from across the globe with visions of our cultural future. Fellows will have access to up to $5,000 of research funding to be used to develop alternative perspectives and immerse in their work. Additional support includes summits, coaching, cohort collaboration, and access to experts. Applicants should be mid-career.
Geographic Focus
Global
Deadline
June 1, 2022
---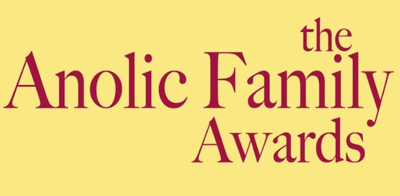 The Anolic Family Awards are given to Jewish artists with a wide array of talents and goals. The Naomi Anolic Early Career Jewish Visual Arts Award offers $1,000 towards the completion of a specific project to an active early career Jewish visual artist between the ages of 25 and 35. The 2022 cycle of this award with focus on the fine arts: painting, drawing, sculpture, and mixed media.
The Isaac Anolic Jewish Book Arts Award offers $1,500 towards the creation of a unique, one-of-a-kind, or limited edition, work of art in the field of Jewish book arts. All active, professional Jewish artists who have exhibited within the last five years are eligible to apply for this award.
Geographic Focus
Global
Deadline
June 1, 2022
---
Cuttyhunk Island Residency's fall artists' program offers twelve visual artists the opportunity to gather on Cuttyhunk Island, MA, for eight days to share ideas and learn from each other while working on their individual projects. Visual artists working in all mediums are encouraged to apply, especially those who can work with limited studio space and the unique natural environment of Cuttyhunk Island. Program costs include accommodation, three meals a day, round-trip transportation on the ferry from New Bedford, MA, and visiting artist mentorship and talks.
Geographic Focus
Global
Deadline
June 1, 2022
---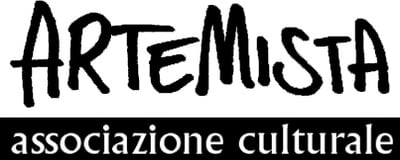 Artemista's Artist-in-Residency Programme provides the opportunity for artists to live and work in the village of Spessa, Italy, to develop their individual projects and immerse themselves in the region's creative, rural atmosphere. The residency is open to artists across various disciplines.
Geographic Focus
Global
Deadline
June 2, 2022
---
The Lumen Prize for Art and Technology is open to artists from around the world. All art is eligible as long as it engages with technology in some form. There are 11 awards with cash prizes of up to $4,000.
Geographic Focus
Global
Deadline
June 3, 2022
---
SPRING/BREAK Art Show's mission is to create a unique environment for showcasing independent curators by providing free exhibition space to each selected curator and low cost exhibition space for nonprofits and galleries. The theme for the 2022 New York City cycle is "Naked Lunch."
Geographic Focus
Global
Deadline
June 5, 2022
---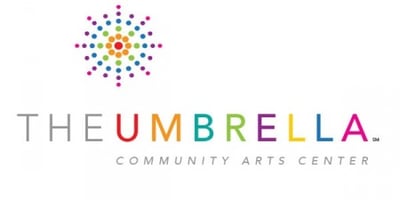 The Umbrella Arts Center Artist-in-Residence program seeks an artist-in-residence whose work expresses urgency and invites participation around climate action. The program offers a year-long studio residency in a multidisciplinary art center with 50 artist studios, an independent ceramics classroom, makerspace, performance and gallery spaces in Concord, MA. Applicants may be in any stage of their career and may work in any medium. BIPOC and artists of all backgrounds and identities are encouraged to apply.
Geographic Focus
Global
Deadline
June 5, 2022
---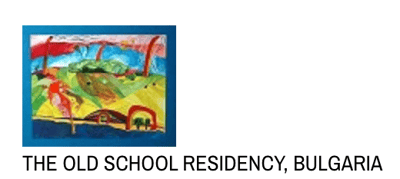 The Old School Residency is the first international artist residency program in Bulgaria. The program is a multidisciplinary residency, accepting artists who create in the field of the visual arts and performance arts. The theme of this year's residency is "Warriors of Art." Both established and emerging artists are encouraged to apply.
Geographic Focus
Global
Deadline
June 5, 2022
---

The Headlands Center for the Arts Artist in Residence program awards fully sponsored residencies to approximately 50 local, national and international artists each year. Residencies for four to ten weeks include studio space, chef-prepared meals, housing, travel and living expenses. Artists selected for this program are at all career stages and work in all media.
Geographic Focus
Global
Deadline
June 6, 2022
---
New York Foundation for the Arts (NYFA) partners with the Robert Rauschenberg Foundation to administer the Rauschenberg Medical Emergency Grants of up to $5,000 for recent unexpected medical, dental, and mental health emergencies to artists in financial need who are practicing in the visual arts, film/video/electronic/digital arts, and choreography.
Geographic Focus
United States
Deadline
June 7, 2022
---
The Vilcek Foundation will award three Creative Promise Prizes of $50,000 each to young, immigrant musicians who demonstrate outstanding early achievement in music. Applicants must have been born outside the U.S. to non-American parents, not be more than 38 years old, and have lived in the U.S. for at least four years.
Geographic Focus
Global (excluding United States)
Deadline
June 10, 2022
---
Art Fluent's Evolution Grant will provide unrestricted funding of $1,000 to an individual artist with recognized artistic excellence in fine art media and a demonstrated commitment to their art. The call is open to all fine art mediums except video/film. There is no restriction on style, genre, or subject matter.
Geographic Focus
Global
Deadline
June 10, 2022
---
Firelight Media's flagship Documentary Lab seeks out and develops emerging filmmakers of color who make artful and innovative nonfiction films. The 18-month program provides customized mentorship from prominent leaders in the documentary world, as well as $25,000 in funding, professional development workshops, and networking opportunities. All types of long-form documentary will be considered. Applicants must be from a racially and ethnically underrepresented community working on their first or second feature length documentary.
Geographic Focus
United States
Deadline
June 13, 2022
---
The Anonymous Was a Woman Environmental Art Grants program, administered by New York Foundation for the Arts (NYFA), supports environmental art projects led by women-identifying artists in the United States. Selected projects must benefit the public in some way, and are required to have a public engagement component by June 30, 2023. The program provides up to $20,000 in funding.
Geographic Focus
United States
Deadline
June 14, 2022
---
The Alta Community Enrichment (ACE) Artist in Residence program will provide an artist the opportunity to reflect, relax, and create in the mountains of Alta, Utah. The selected artist will receive 7 days of housing, a $1,000 stipend, access to a private studio, and invitation to attend any ACE events during the stay.
Geographic Focus
United States
Deadline
June 15, 2022
---

Creekside Arts residencies provide a natural setting among the coastal redwoods of Northern California for individual as well as collaborative artistic work and expression. Artists from a broad range of creative disciplines are welcome. The three-week program provides each artist with fully equipped private living quarters and individual separate work/studio spaces. The program concludes with a creative interaction with the larger Humboldt County community.
Geographic Focus
Global
Deadline
June 15, 2022
---

The Ruth and Harold Chenven Foundation gives annual awards of $1,500 to individual artists living and working in the United States in support of a visual art or fine craft project. The Foundation does not accept film, video, performance art, or music submissions. The Foundation has historically provided grants to artists with long careers and to those at an earlier stage in their professional practice.
Geographic Focus
United States
Deadline
June 15, 2022
---
From February through November of each year, Stove Works' Artist Residency invites 8 artists to live/work for one to three months at a time to take advantage of the dedicated time, space, resources, and community that the program has to offer. Programming in the form visiting critics, artist presentations, open studios, and a monthly showcase are also offered but not required.
Geographic Focus
Global
Deadline
June 15, 2022
---
Innovate Grant distributes two unrestricted $550 grants each quarter, to one visual artist and one photographer. Winners will also be featured on the Innovate Grant website. Visual artists and photographers 18 years and older, from all around the world, are eligible to apply.
Geographic Focus
Global
Deadline
June 16, 2022
---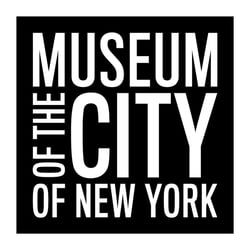 The Museum of the City of New York invites amateur and professional photographers to submit images or videos for consideration for inclusion in the first in an ongoing series of triennial photography exhibitions, New York Now: Home—A Photography Triennial. This first installment will examine the idea of "home."
Geographic Focus
Global
Deadline
June 17, 2022
---
Pyramid Atlantic Art Center offers two opportunities this month. The Denbo Fellowship is designed to offer artists a range of artistic disciplines an environment conducive to individual and collaborative creative practice. The Keyholder Residency is a competitive opportunity for emerging to mid-career artists who want to have unlimited access to the studios in exchange for working 4 hours a week for Pyramid Atlantic.
Geographic Focus
Global
Deadline
June 18, 2022
---
Filmed by Bike's BIPOC Filmmaker Grant awards $1,500 to Black, Indigenous and all People of Color who are emerging filmmakers. Absolutely no experience required. Projects must have a strong central theme of bicycles. Filmmakers have the option of being paired with an advisor for one-on-one support in bringing the film concept to the screen. Films created through this program will be presented in the Annual Filmed by Bike Festival in Portland, Oregon, before touring around the world.
Geographic Focus
Global
Deadline
June 20, 2022
---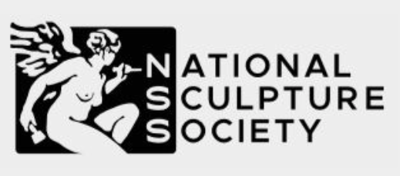 Named in honor of Dexter Jones, a fellow of the National Sculpture Society, this award of $5,000 will go to an artist based on an outstanding work of sculpture in bas-relief. The use of figurative or realist sculpture, or sculpture that is inspired by nature, is of greatest interest. Applicants must have been born between 1982 and 2003 and must be citizens of or residents in the United States.
Geographic Focus
United States
Deadline
June 20, 2022
---

The Black Web Fest x Web Monetization program provides training for creators to learn how to use web monetization to access new streams of funding. One creator selected from each category (Best Short Film, Best Short Documentary, Best Web Series, and Best Animation) will receive a $5,000 grant and support to stream and monetize their content on Cinnamon Video. The writer or director of the submitted films must be Black or from the African Diaspora.
Geographic Focus
United States and Canada (excluding Quebec)
Deadline
June 25, 2022
---

Center for Craft's Craft Archive Fellowship will award six fellows $5,000 to support archival research on underrepresented and non-dominant craft histories in the United States. Proposals are welcome from a range of emerging to established scholars, including artists researchers. Funding is intended to support independent research. Applicants must be 21 years of age or older and eligible to receive taxable income in the US.
Geographic Focus
United States
Deadline
June 27, 2022
---
The NYSCA/NYFA Artists with Disabilities Grant program will distribute cash grants of $1,000 to artists with a disability who have experienced financial hardship due to the COVID-19 crisis to cover art related expenses. The grant will be open to visual, media, music, performing, literary, and multidisciplinary artists who live in New York State outside of the five boroughs of NYC. Applicants must identify as disabled and be 21 years of age or older.
Geographic Focus
New York State (excluding NYC)
Deadline
June 28, 2022
---
The Center for Cultural Innovation's CALI Catalyst program provides unrestricted grants of up to $5,000 to California changemakers who are shifting the arts and culture sector in ways that tangibly give underrepresented voices more power and influence. Applicants must be an artist or arts worker (e.g. arts administrator, cultural producer, culture bearer, creative, cultural practitioner, teaching artist, or specialized technician) and full-time resident of California.
Geographic Focus
California
Deadline
June 30, 2022
---

Supported by the Agency for Cultural Affairs, Government of Japan, the Seto International Ceramic & Glass Art Exchange Program supports ceramic and glass artists from all over the world in order to exchange ideas with local artists, which will bring new and different perspectives to Seto City with more than 1,000 years of ceramic history.
Geographic Focus
Global
Deadline
June 30, 2022
---
Queer | Art's Illuminations Grant for early-career Black trans women visual artists supports visual artists who are self-identified Black trans women and trans femmes. Winning artists will receive a $10,000 grant as well as additional professional development resources and further guidance to bolster their creative development in the field.
Geographic Focus
United States
Deadline
June 30, 2022
---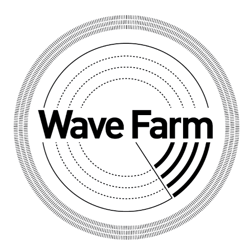 Wave Farm's Radio Artist Fellowship is a three-month, part-time engagement for a radio researcher and artist living and working in the United States. The fellowship will combine remote work with one on-site visit to Wave Farm's research library and radio stations. The fellowship is divided into three parts: Radio Art Listening, Research, and Archive Contributions; community engagement; and radio art creation. The fellowship also offers a $5,000 stipend.
Geographic Focus
United States
Deadline
June 30, 2022
---
Good luck! For more upcoming opportunities and tips to improve your grant applications, sign up to receive updates from our blog!
More posts by Geo Ong
About Geo Ong
Geo Ong is a Los Angeles native who now lives in Brooklyn, NY, with his family. He is a lifelong urbanite who is learning how to seek solace in the natural world. Prior to joining Fractured Atlas, he spent twelve years working for independent bookstores. He reads whenever he gets the opportunity, gives his dog Carl loving belly rubs, and attempts to veganize his mother's Filipino recipes to varying degrees of success.