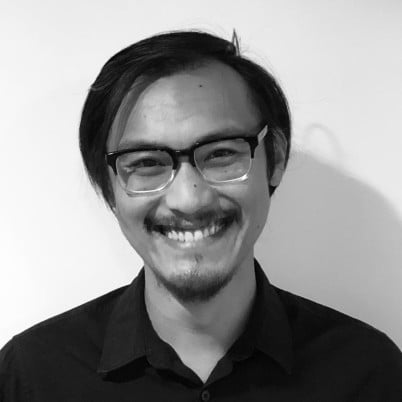 Post by Geo Ong
Upcoming Artist Grants and Opportunities: July 2022 Deadlines
Every month, Fractured Atlas provides a list of upcoming grants and opportunities for artists and arts-based projects so that you can discover more opportunities to get financial support and other resources for your work. As a fiscal sponsor of over 3,500 artistic projects, we provide access to grants for artists in every discipline.
If you are new to grant-seeking, check out our introduction to grants! If you're not already fiscally-sponsored, fiscal sponsorship can give you access to a wider pool of grant opportunities as well as other tools and resources. Learn more about our fiscal sponsorship program here.
If you are fiscally sponsored, be sure to review our grant application process as you apply for these grants or any others. To keep up with future opportunities as well as other tips for artists and arts organizations, sign up to receive our weekly blog newsletter.
Here are the upcoming opportunities for July 2022. Best of luck!
---
The Media Arts Assistance Fund (MAAF) for Artists, administered by the New York State Council on the Arts (NYSCA) in partnership with Wave Farm, provides support for the completion and/or public presentation of new works in all genres of sound and moving image art, including emergent technology. Grant awards assist artists in completing new work, reaching public audiences, and advance artistic exploration and public engagement in the media arts. New York state artists may apply for up to $7,500. Women, gender nonconforming people, and people of color are encouraged to apply.
Geographic Focus
New York State
Deadline
July 1, 2022
---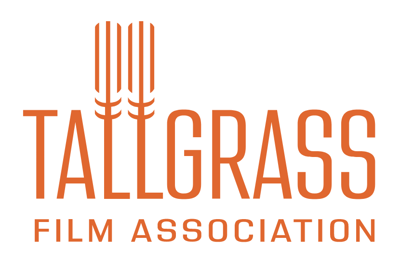 The Tallgrass Film Festival, the largest independent film festival in the state of Kansas, fosters an appreciation of the cinematic arts by creating shared experiences around the international medium of film. The festival grants cash awards in various categories along with non-cash special recognition awards.
Geographic Focus
Global
Deadline
July 2, 2022
---
VisArts has created a new Arts and Social Justice Fellowship program for visual activists whose current research, curatorial or visual activist practice, and passion centers on social, racial, economic, and/or environmental justice. The year-long fellowship includes a monthly stipend of $500. Black, Indigenous, and People of Color are encouraged to apply.
Geographic Focus
Global
Deadline
July 3, 2022
---
The Passepartout Photo Prize, an international photography contest born to promote and widen the exposure of emerging photographers, aims to support the development of talented photographers from all over the world by awarding €1,000 in monetary prizes every year. It is an open theme contest. Photographic works of any kind of artistic style, size, and technique are accepted.
Geographic Focus
Global
Deadline
July 4, 2022
---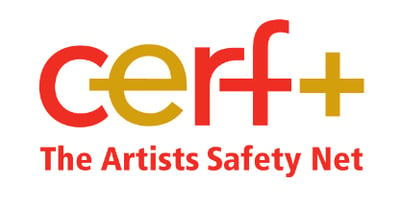 In response to the continuing changes that artists are making to their careers as a result of COVID-19, CERF+'s Get Ready Grants support artists in acquiring career skills and business assets required in the current and post-pandemic creative economy. Priority will be given to Black, Indigenous, People of Color and folk and traditional artists. Applicants must be an artist working in a craft discipline, creating work using historically recognized craft materials such as clay, glass, textiles, wood, and metal.
Geographic Focus
United States
Deadline
July 6, 2022
---
The Studios at MASS MoCA's artist and writers residency program is situated within the museum's factory campus and surrounded by the Berkshire Mountains. Operated by MASS MoCA's Assets for Artists department, the residency runs year-round and hosts up to 10 artists at a time. Artists of any nationality can apply for stays of 2-8 weeks. Artists in all career stages, income levels, and disciplines whose practice allows them to work quietly are welcome to apply.
Geographic Focus
Global
Deadline
July 8, 2022
---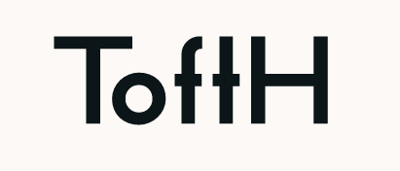 Transformations of the Human (ToftH) is offering the second iteration of ToftH School, a nine-month experimental curriculum that runs from October 5, 2022 to June 30, 2023. Admitted students live in the San Francisco Bay Area throughout the duration of the program, with the opportunity to receive a stipend up to $50,000 in need-based assistance. The school is designed to bring a new experimental practice into existence that combines philosophy, art, and technology.
Geographic Focus
Global
Deadline
July 8, 2022
---
The International FiKVA Award for painters is a global online competition, open to all artists age 18 or older, worldwide. The competition welcomes entries in all genres: hyperrealism, photorealism, classical and modern realism, surrealism and imaginative realism – as long as the artwork reads as representational and not stylized or abstract. Awardees can win up to €5,000 in cash and other prizes.
Geographic Focus
Global
Deadline
July 11, 2022
---
21c Museum Hotels and Artadia are partnering to support visual artists in nine rotating U.S. cities annually, with this year's award cycle slated for Kansas City, MO. The award provides $10,000 in unrestricted funds, lifelong access to the Artadia Network, a support program nurturing strategic relationships, and connecting awardees with a community of fellow artists and diverse cohort of professionals. Applicants must be a contemporary visual artist, making artwork for presentation in a contemporary art context: museum, galleries, arts nonprofit, the public art realm, etc.
Geographic Focus
Kansas City, MO
Deadline
July 15, 2022
---

Virginia Humanities grants support projects that explore the stories of Virginia – its history, people, communities, and cultural traditions – as well as issues and questions that impact the lives of Virginians in the present day. Any nonprofit organization may apply for grant support, with preference given to those located within the Commonwealth of Virginia. For-profit organizations and individuals are not eligible to apply. Awards between $5,000-$20,000 are given to projects lasting up to twelve months.
Geographic Focus
United States
Deadline
July 15, 2022
---
The Loghaven Artist Residency is located on ninety acres of woodland in Knoxville, TN. Artists live in five historic log cabins with access to new, purpose-built studio space. All fellows are awarded stipends to support the creation of new work during the program. Practicing artists of all backgrounds and at any stage of their career are eligible to apply. Applicants must be at least twenty-one years old and live more than 120 miles away from Knoxville.
Geographic Focus
United States (excluding Knoxville, TN, and surrounding areas)
Deadline
July 15, 2022
---
Artist Grant provides a $500 grant to one visual artist each grant cycle, as well as $100 each to 2nd and 3rd place runners-up. Visual artists 18 years of age and older from anywhere in the world, working in any media (excluding film/video, music, theater, and dance) may apply.
Geographic Focus
Global
Deadline
July 15, 2022
---
The Arts for Community Engagement project grant, administered by the New Hampshire State Council on the Arts, supports community enrichment and public benefit by providing access to high quality arts performances, activities, and programs present by community-based organizations, Main Street programs, and municipalities. Funding requests may be made from $1,000-$6,000. Any organization with 501(c)(3) tax-exempt status from the IRS and not-for-profit incorporation in the state of New Hampshire are eligible to apply.
Geographic Focus
New Hampshire
Deadline
July 15, 2022
---
The Neon Museum Artist Residency will grant artists the opportunity to develop a new body of work inspired by the museum's historic sign collection and the broader cultural context of the city of Las Vegas. The program includes an honorarium of $2,500, a materials stipend of up to $4,000, a travel stipend, accommodation, studio space, and a four-week solo exhibition.
Geographic Focus
United States
Deadline
July 17, 2022
---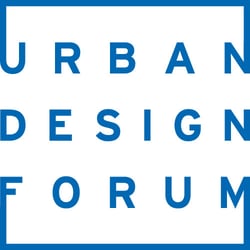 Urban Design Forum's Forefront Fellowship, New Loops, re-envisions how New York City keeps its city clean. Forefront fellows are architects, landscape architects, advocates, planners, engineers, developers, public officials, technologists, data scientists, lawyers, scholars and journalists. Fellows are typically mid-career professionals with five to ten years of working experience.
Geographic Focus
Global
Deadline
July 21, 2022
---

The NYC Department of Cultural Affairs' Public Artists in Residence (PAIR) is a municipal residency program that embeds artists in city government to propose and implement creative solutions to pressing civic challenges. The program seeks an artist in residence for each of the four agencies: Department of Design and Construction, Department of Homeless Services, NYC Health + Hospitals, and Office for the Prevention of Hate Crimes. Artists working in all media are welcome to apply.
Geographic Focus
New York City
Deadline
July 22, 2022
---
The Integrity: Arts & Culture Association Mini-Grants generally average $250 and are intended to assist with such things as artistic supplies, recordings, studio time, exhibits, performances, project-related expenses, residencies, etc. Given the pandemic, funding requests for remote programs and projects are most welcome. Applicants must be 18 years of age or older.
Geographic Focus
United States
Deadline
July 26, 2022
---

AXS Film Fund was founded to support documentary filmmakers and nonfiction new media creators of color with disabilities. Grants of up to $10,000 each are awarded to up to five creators to assist them in finishing their projects in any stage of production. Projects should be led by a person of color who identifies as being a person with disability.
Geographic Focus
Global
Deadline
July 31, 2022
---
Good luck! For more upcoming opportunities and tips to improve your grant applications, sign up to receive updates from our blog!
More posts by Geo Ong
About Geo Ong
Geo Ong is a Los Angeles native who now lives in Kingston, NY, with his family. He is a lifelong urbanite who is learning how to seek solace in the natural world. Prior to joining Fractured Atlas, he spent twelve years working for independent bookstores. He reads whenever he gets the opportunity, gives his dog Carl loving belly rubs, and attempts to veganize his mother's Filipino recipes to varying degrees of success.