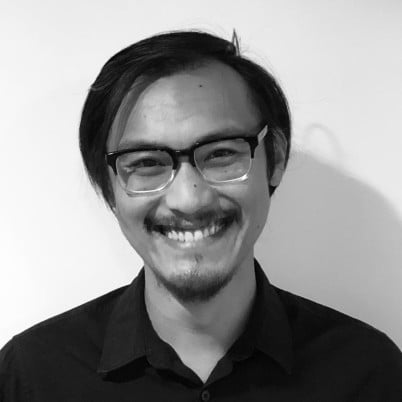 Post by Geo Ong
Upcoming Artist Grants and Opportunities: January 2023 Deadlines
Every month, Fractured Atlas provides a list of upcoming grants and opportunities for artists and arts-based projects so that you can discover more opportunities to get financial support and other resources for your work. As a fiscal sponsor of over 3,500 artistic projects, we provide access to grants for artists in every discipline.
If you are new to grant-seeking, check out our introduction to grants! If you're not already fiscally-sponsored, fiscal sponsorship can give you access to a wider pool of grant opportunities as well as other tools and resources. Learn more about our fiscal sponsorship program here.
If you are fiscally sponsored, be sure to review our grant application process as you apply for these grants or any others. To keep up with future opportunities as well as other tips for artists and arts organizations, sign up to receive our weekly blog newsletter.
Here are the upcoming opportunities for January 2023. Best of luck!
---
Art Omi offers two residency opportunities with a January deadline to apply. Art Omi: Dance brings together ten accomplished dance artists of all styles for three weeks of creative exchange. Art Omi: Music invites ten to twelve musicians and composers in all genres for two and a half weeks for a collaborative music making residency. Lodging, meals, and studio space on Art Omi's Hudson Valley campus are included in both programs.
Geographic Focus
Global
Deadline
January 2, 2023
---

Wassaic Project is accepting applications for two upcoming fellowships: the Print Fellowship and the Sculpture Fellowship. The part-time Print Fellow lives and works in Wassaic, NY, for six months, managing our print shop, providing support on projects by artists-in-residence, and producing prints with ten artists throughout the summer. The Sculpture Fellow manages the wood and ceramic shops and helps support programming, including the residency program, exhibitions, and artist presentations.
Geographic Focus
Global
Deadline
January 2, 2023
---
FASPE (Fellowships at Auschwitz for the Study of Professional Ethics) is an intensive, two-week program in professional ethics and ethical leadership, offered through various fields of study and concentration, including Journalism and Design and Technology. The curriculum is designed to challenge fellows to critically examine constructs, current developments and issues that raise ethical concerns in their professions in contemporary settings where they study and work.
Geographic Focus
Global
Deadline
January 3, 2023
---
New York Foundation for the Arts' Queens Arts Fund offers project-based grants to Queens-based artists, artist collectives, and small nonprofit organizations to support the local production of artwork and cultural programs that highlight, engage, and bolster the diverse communities of the Queens borough. Arts Access Grants offer project-based financial support for Queens-based small-budget 501c3 nonprofit organizations or unincorporated artist collectives. The New Work Grant supports emerging Queens-based individual artists, collaborations between artists, and unincorporated artist collectives.
Geographic Focus
Queens, New York City
Deadline
January 5, 2023
---
Yaddo offers residencies to professional creative artists from all nations and backgrounds working in one or more of the following disciplines: choreography, film, literature, musical composition, painting, performance, photography, printmaking, sculpture, and video. Residencies last from two weeks to two months and include room, board and a studio.
Geographic Focus
Global
Deadline
January 5, 2023
---
Skowhegan offers artists the opportunity to engage fully with their studio practice, with their peers, and with distinguished faculty and mentors in its nine-week intensive and residential program. The program is open to artists working in every media.
Geographic Focus
Global
Deadline
January 5, 2023
---
The Bronx Council on the Arts is seeking applications from New York City curators for its Longwood Art Gallery at Hostos Spring 2023 group exhibition, Process Reimagined. Proposals by curators who are unafraid of experimentation and familiar with Bronx artists as well as with Bronx's arts and cultural practices are strongly encouraged. The selected curator will also be awarded a $2,000 honorarium.
Geographic Focus
New York City
Deadline
January 5, 2023
---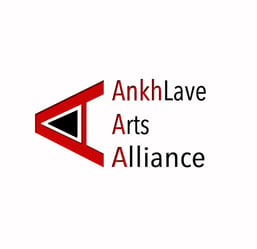 AnkhLave Arts Alliance will select five BIPOC artists based in New York City to create site-specific work in both a public space as well as a traditional gallery. Fellows will work under the theme, "Branching Out: Trees as Community Hosts," receiving an artist honorarium of $1,000 and be reimbursed up to $1,000 in expenses.
Geographic Focus
New York City
Deadline
January 6, 2023
---
Art Jewelry Forum's Susan Beech Mid-Career Artist Grant recognizes a mid-career artist with a substantial practice who has made a significant contribution to the field of art jewelry. The award will provide the resources for the development and implementation of a significant jewelry-related project that the artist would not otherwise have the means to undertake. The award includes an unrestricted cash grant of $20,000 to be paid over two years. The artist must be 35-55 years of age and have an active and ongoing record of activity in the field.
Geographic Focus
Global
Deadline
January 8, 2023
---
The Loeb Fellowship is designed for civic leaders, journalists, architects, technologists, urban planners and designers, activists, landscape architects, policy makers, and public artists, offering the time for learning and the intellectual resources to fortify practice and expand vision, all in the service of improving the future of the built and natural environment. Fellows have the opportunity to audit classes, tuition free, throughout Harvard and MIT. The program includes a $55,500 stipend and housing in the Cambridge area. Mid-career practitioners are eligible to apply.
Geographic Focus
Global
Deadline
January 9, 2023
---
Bronx Recognizes Its Own provides direct support to individual Bronx artists who create works in the literary, media, visual, and performing arts. The Bronx Council on the Arts awards grants up to $5,000 each year.
Geographic Focus
Bronx, New York City
Deadline
January 9, 2023
---
The Berkman Klein Center's fellowship program provides an opportunity for innovative thinkers and changemakers to come together to hone and share ideas, find camaraderie, and spawn new initiatives. The program invites applications from scholars, practitioners, innovators, engineers, artists, and others whose research advances internet and society studies in the public interest.
Geographic Focus
Global
Deadline
January 9, 2023
---
The Bandung Residency, presented by the Asian American Arts Alliance (A4) and the Museum of Contemporary African Diasporan Arts (MoCADA), is an opportunity designed to uplift the work of organizers, artists, educators, and waymakers whose practice is intended to foster solidarity between Asian American/Pacific Islander and Black communities. Seven to ten New York City-based visionaries will participate in a four-month long hybrid program consisting of self-directed and group learning exchanges, along with receiving a $1,500 honorarium plus additional project support of up to $1,000.
Geographic Focus
New York City
Deadline
January 9, 2023
---
The Joshua Tree Highlands Artist Residency (JTHAR) fosters creativity through opportunities for exploring, experimenting, quiet reflection, engagement and cross-cultural exchange with the vibrant local artist community. Each year six artists from around the world, at any stage of their career and in any media, are invited to create work at Joshua Tree National Park.
Geographic Focus
Global
Deadline
January 10, 2023
---
Mophradat has partnered with Kunstencentrum BUDA in Belgium to offer two residencies to performing artists from the Arab world: a one-week residency in BUDA for an artist in a research phase and a three-week residency for artists in the last phase of their project. Applicants must be working with contemporary forms of performance, with unconventional projects dealing with experimental forms and/or concerned with progressive discourses encouraged.
Geographic Focus
Global
Deadline
January 10, 2023
---
The Good Hart Artist Residency offers ten to twenty-one day residency stays to visual artists, writers, and composers at any stage of their career. Each artist is housed in a private residence with a detached studio and provided with a $500 stipend, a kitchen stocked with basic foods, a few home-cooked meals from local hosts, and a quiet setting along the shores of Lake Michigan.
Geographic Focus
Global
Deadline
January 11, 2023
---
New York Foundation for the Arts (NYFA) is partnering with the Robert Rauschenberg Foundation to administer the Rauschenberg Medical Emergency Grants. This program provides one-time grants of up to $5,000 for recent unexpected medical, dental, and mental health emergencies to artists in financial need who are creating in the visual arts, film/video/electronic/digital arts, and choreography.
Geographic Focus
United States
Deadline
January 13, 2023
---
Atlantic Center for the Arts' three-week residency program brings together "mentoring artists" from different disciplines. The essence of the program is to provide a collegial environment for artists of all disciplines where they can engage in meaningful interactions and stimulating discussions, while pursuing individual or group projects. This cycle's mentoring artists are visual artist Alteronce Gumby and writer/curator Larry Ossei-Mensah.
Geographic Focus
Global
Deadline
January 15, 2023
---

Hambidge provides a self-directed program that honors the creative process and trusts individuals to know what they need to cultivate their talent, whether it's to work and produce, to think, to experiment or to rejuvenate. Artists of all ages and creative disciplines are invited to apply.
Geographic Focus
Global
Deadline
January 15, 2023
---
Wave Farm's Media Arts Assistance Fund for individual artists provides support for the completion and/or public presentation of new works in all genres of sound and moving image art, including emergent technology. New York state artists may apply for up to $7,500. Women, gender non-conforming people, and people of color are encouraged to apply.
Geographic Focus
New York State
Deadline
January 15, 2023
---
Mophradat is supporting emerging creative writers from the Arab world working in contemporary fiction, nonfiction, and poetry. Published writers currently working on a new text for publication and who need time to focus on its completion can apply to this program. Each participant will receive a stipend amount that ranges from $600 to $1,300 per month.
Geographic Focus
Global
Deadline
January 15, 2023
---
Hayama Artist Residency, located in Hayama, Japan, gives visual artists working in any medium the opportunity to immerse themselves in various aspects of Japanese culture and to meet artists, curators and gallery owners in Japan. Artists are not required to create new work during the residency. Residents participate in a group exhibition during the program to highlight their work.
Geographic Focus
Global
Deadline
January 15, 2023
---
Media Art Xploration (MAX) invites storytellers, performers, and creative technologists to submit applications to the MAXmachina lab program. MAXmachina projects are chosen for their artistic potential, ability to instill wonder, qualities of aural and visual fascination, diversity of perspective, and emotional and philosophic potency. Applicants may propose work in dance, music, theater, experimental performance, and media arts that include a live aspect. The program includes funding of up to $7,500.
Geographic Focus
Global
Deadline
January 15, 2023
---
Independent Curators International's Curatorial Research Fellowships program supports curators' research, travel, and the development of their professional networks, promoting experimentation, collaboration, and international engagement in the field. The fellows will receive mentorship specific to their research interests, as well as $10,000 in financial support. Fellows may be based anywhere as mentorship sessions will be held virtually. There are four fellowship opportunities: 1) for curators of African descent based anywhere in the world, 2) for BIPOC curators based in the United States, 3) for Indigenous curators in the United States, and 4) for curators who focus on curatorial and artistic practices, and/or alternative histories of the region broadly defined by connections to the Mississippi River.
Geographic Focus
Global
Deadline
January 15, 2023
---
Sculpture Space, located in Utica, NY, invites artists whose focus is sculpture to apply for a two-month residency. The program includes a 5,500 square foot shared studio with specialized equipment in addition to six semi-private studios as well as a $500 stipend.
Geographic Focus
Global
Deadline
January 15, 2023
---
The Folger Institute of the Folger Shakespeare Library offers two fellowships in January deadlines. Short-term residential fellowships support scholars and artists whose work would benefit from significant primary research onsite at the Folger for one, two, or three months. Virtual fellowships support both scholarly and artistic projects for a period of one month. Each include a monthly stipend of $4,000.
Geographic Focus
Global
Deadline
January 15, 2023
---
The Virginia Center for the Creative Arts' Mt. San Angelo location in Amherst, Virginia includes a private bedroom with private en-suite bath, a private individual studio, three prepared meals a day, and access to a community of more than twenty other artists in residence. Emerging and established artists may apply in the following disciplines: poetry, fiction, nonfiction, playwriting and screenwriting, performance, film and video, drawing, painting, sculpture, photography, installation art, music composition, and cross-disciplinary art.
Geographic Focus
Global
Deadline
January 15, 2023
---

The Anderson Center at Tower View provides residencies of two to four weeks' duration to enable artists, writers, musicians, and performers of exceptional promise and demonstrated accomplishment to create, advance, or complete work. The General Artist Residency Program supports artists representing a wide range of disciplines from around the world. The Emerging Artist Residency Program is an opportunity for early career/ emerging artists living within the state of Minnesota or one of the five boroughs of New York City.
Geographic Focus
Global (General Artist Program)
Minnesota and New York City (Emerging Artist Program)
Deadline
January 16, 2023
---

The Gottlieb Foundation's Individual Support Grant awards $25,000 to individual visual artists who've worked for twenty years or more in a mature phase of their art. Artists must work in the disciplines of painting, sculpture, or printmaking.
Geographic Focus
Global
Deadline
January 18, 2023
---

Good luck! For more upcoming opportunities and tips to improve your grant applications, sign up to receive updates from our blog!
More posts by Geo Ong
About Geo Ong
Geo Ong is a Los Angeles native who now lives in Kingston, NY, with his family. He is a lifelong urbanite who is learning how to seek solace in the natural world. Prior to joining Fractured Atlas, he spent twelve years working for independent bookstores. He reads whenever he gets the opportunity, gives his dog Carl loving belly rubs, and attempts to veganize his mother's Filipino recipes to varying degrees of success.