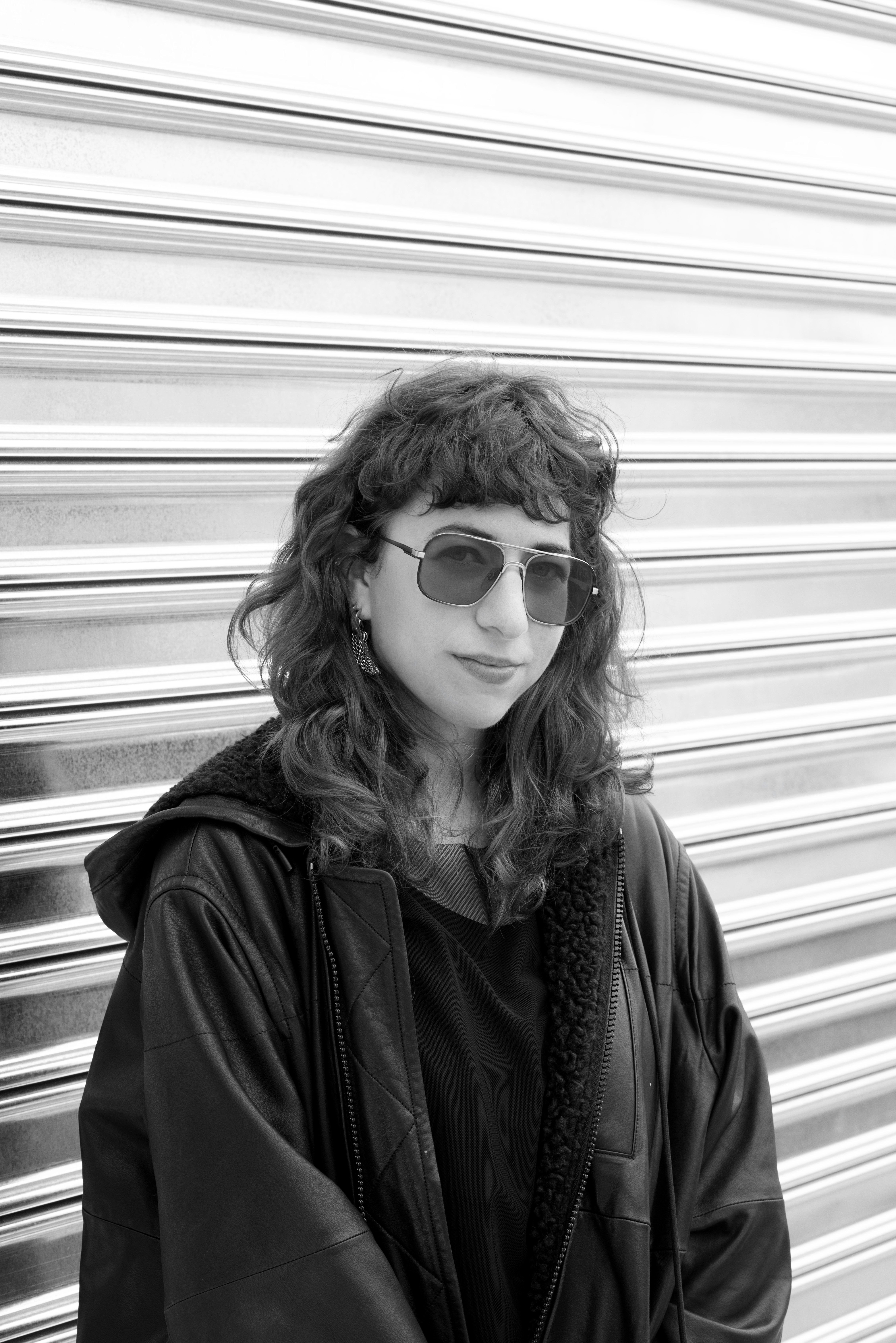 Post by Nina Berman
Upcoming Artist Grants and Opportunities: February 2022 Deadlines
Every month, Fractured Atlas provides a list of upcoming grants and opportunities for artists and arts-based projects so that you can discover more opportunities to get financial support and other resources for your work. As a fiscal sponsor of over 3,500 artistic projects, we provide access to grants for artists in every discipline.
If you are new to grant-seeking, check out our introduction to grants! If you're not already fiscally-sponsored, fiscal sponsorship can give you access to a wider pool of grant opportunities as well as other tools and resources. Learn more about our fiscal sponsorship program here.
If you are fiscally sponsored, be sure to review our grant application process as you apply for these grants or any others. To keep up with future opportunities as well as other tips for artists and arts organizations, sign up to receive our weekly blog newsletter.
Here are the upcoming opportunities for February 2022. Best of luck!
---

Counter Histories is an initiative supporting projects that creatively reframe the past to engage with questions of the present and future. Magnum Foundation is calling for proposals from photographers and artists working with photography who would like to expand and complete a project and be an active member of a creative community fostering interdisciplinary exploration and collaboration. Up to twelve selected participants will receive a grant of $10,000, take part in project development workshops, and connect with collaborative partners and networks.
Geographic Focus
Global
Deadline
February 1, 2022
---
Residencies span 10 days and take place June through October. Residents should anticipate a rural setting, with plenty of focused work time. In 2022, the Wave Farm Residency Program will thematically focus on artists working as duos. Applicants are invited to propose visual and sonic projects that fall within the Transmission Arts genre employing the electromagnetic spectrum, Transmission Art encompasses work in participatory live art or time-based art such as radio, video, light, installation, and performance, as well as a multiplicity of other practices and media, informed by an intentional act of transmission through space (often the airwaves).
Geographic Focus
Global
Deadline
February 1, 2022
---
Founded in 2013 and now in its tenth year, The StudioWorks Artist-in-Residence Program at the Tides Institute & Museum of Art (TIMA) offers residency opportunities to visual artists from the U.S. and abroad to deepen and develop their practice within a community setting.
Geographic Focus
Global
Deadline
February 1, 2022
---
Each year the Virginia A. Groot Foundation offers three grants (up to $60,000, $30,000, $20,000) to artists who have exceptional talent and demonstrated ability in ceramic sculpture or sculpture. Artists may be at any stage of career development, from emerging through mature. Applicants must be 21 years or older at the time of the application deadline.
Geographic Focus
Global
Deadline
February 1, 2022
---
The American Institute of Architects is accepting applications for the Arnold W. Brunner Grant. This grant furthers advanced study in any area of architectural investigation that will effectively contribute to the knowledge, teaching, or practice of the art and science of architecture. The proposed investigation is to result in a final written work, design project, research paper, or other form of presentation.
Geographic Focus
United States
Deadline
February 1, 2022
---
Artist Entrepreneurial Grants from New Hampshire State Council on the Arts recognizes the importance of the creative workforce to New Hampshire's economy. Artist Entrepreneurial Grants support opportunities that will benefit artists' careers and small businesses, including the development of business skills, participation in programs to raise the level and quality of their art, and participation in programs that will bring their art to the widest possible markets. Funding requests may be made for $250 - $1,000.
Geographic Focus
New Hampshire
Deadline
February 4, 2022
---
Locust Projects invites local, national, and international artists to apply for the opportunity to access the space and resources to create ambitious, large-scale new work in their 400 sq. ft. Project Room. Locust Projects provides selected artists with curatorial guidance, production budget, artist wage fee, documentation, and an opportunity to stay in the Locust Projects residency house located a block away.
Geographic Focus
Global
Deadline
February 5, 2022
---
New York Foundation for the Arts (NYFA) is proud to partner with the Robert Rauschenberg Foundation to administer the Rauschenberg Medical Emergency Grants. This program provides one-time grants of up to $5,000 for recent unexpected medical, dental, and mental health emergencies to artists in financial need who are practicing in the visual arts, film/video/electronic/digital arts, and choreography.
Geographic Focus
United States
Deadline
February 7, 2022
---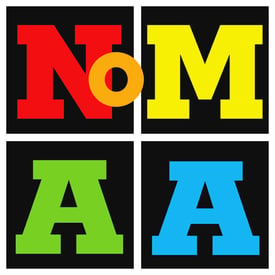 NoMAA will provide small grants, ranging from $2,500 to $5,000 to individual artists residing in the neighborhoods of Washington Heights, Inwood and West Harlem to support original work in the disciplines of the visual arts, playwriting/screenwriting, media, theater, musical composition and choreography. Projects in various stages of development will be considered. Projects as outlined are to be completed within one year of award date. Grants may be used toward expenses related to supplies, materials, equipment, project-based travel, professional fees, marketing, documentation, or research.
Geographic Focus
New York City
Deadline
February 7, 2022
---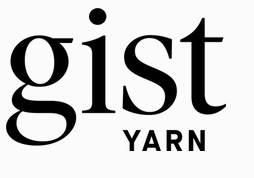 The WEAVE Artist in Residency program from Gist Yarn is a 12-week long remote residency that aims to support weavers and fiber enthusiasts who engage in community-based fiber practices. Each participant will receive a $1,500 cash stipend to use with no restrictions, and a $1,500.00 materials budget to shop for materials on the Gist Yarn website.

Artists' proposed projects are not limited to using Gist Yarn products but should include them. All projects must be focused on weaving, but can also incorporate other fiber mediums such as knitting, macrame, and mixed media. This is a remote residency that is limited to US-based weavers.
Geographic Focus
United States

Deadline
February 7, 2022
---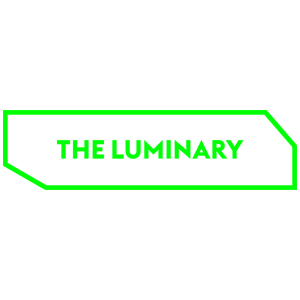 The Luminary supports exceptional ideas and initiatives through fully funded residencies that provide dedicated time, considered collaborations and a supportive working environment. The program is open to all artists, curators and critics, but uniquely supports the research, development and presentation of work that utilizes innovative forms and unconventional structures such as alternative spaces and economies, publications and writing, archives, collaborations, artist-led projects and experimental institutional practices. Open calls are oriented around distinct sessions that engage thematic interests being explored elsewhere in the institution through exhibitions, publications, and extensive public programs. Each resident receives a $3,000 research stipend for their individual project and a $1,000 stipend.
Geographic Focus
North America
Deadline
February 8, 2022
---

In partnership with Substack, Roxane Gay is establishing the Joel Gay Creative Fellowships to support three emerging writers over the course of the year as they develop and publish a newsletter on the Substack platform. Fellows will receive a $25,000 stipend, paid monthly from the initial publication of their newsletter, as well as up to $15,000 in services from Substack, including editorial support, design assistance in developing a logo for your newsletter, access to Getty Images, Substack Defender, and other business support services.
Geographic Focus
Global
Deadline
February 10, 2022
---
MacDowell's mission is to nurture the arts by offering creative individuals an inspiring environment in which they can produce enduring works of the imagination. They encourage applications from artists representing the widest possible range of perspectives and demographics, and who are investigating an unlimited array of inquiries and concerns. They are accepting applications for their Fall/Winter 2022-2023 residency season (September 2022-February 2023).
Geographic Focus
Global
Deadline
February 10, 2022
---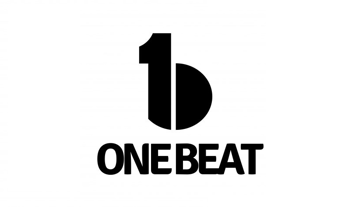 OneBeat Virtual brings artists from around the globe to a shared online space, where they investigate new forms of virtual collaboration, write and produce new works, and create a series of streamed performances for the public.This fully virtual residency program will take place from July 11 – September 6, 2022. During this 8-week period, OneBeat Fellows will investigate new forms of virtual collaboration, and work together to write, produce, and perform new musical works. The fellowship involves 28 working days over 8-weeks to allow for both online connection and asynchronous offline project development time. Selected Fellows will attend virtual masterclasses and open-studios, participate in online workshops, and produce a final concert streamed to a global audience.
Geographic Focus
Global
Deadline
February 11, 2022
---
Applications are now open for the NYSCA/NYFA Artist as Entrepreneur Program, a professional development program that will take place in March 2022. It will be presented free of charge to selected participants by New York Foundation for the Arts (NYFA) in partnership with the New York State Council on the Arts' State & Local Partnerships program and Huntington Arts Council, in collaboration with the consortium of Long Island Arts Councils, as part of a series of ongoing professional development programs for the arts communities in New York State.
The NYSCA/NYFA Artist as Entrepreneur Program is an intensive, in-person* multi-day professional development opportunity that delves into the fundamental principles of sustainability in the arts. Content will be customized in light of the current challenges artists are facing everywhere
Geographic Focus
Long Island, NY
Deadline
February 13, 2022
---
The Curatorial Fellowship is a yearlong program created to give emerging craft curators a platform to explore and test new ideas about craft. Awards of $5,000 will be granted to three emerging curators to advance and support their practice by providing a platform to explore new curatorial approaches to craft. Curatorial Fellows will fully develop and mount their proposed exhibition in the Center for Craft's exhibition spaces, located in Asheville, North Carolina.
Geographic Focus
United States
Deadline
February 14, 2022
---

Anderson Ranch's Artists-in-Residence Program fosters creative, intellectual and professional growth for emerging and established visual artists. Residents have access to world-class facilities and studio time, free from everyday pressures. Residencies are offered in ceramics, new media, photography, furniture design, woodworking, painting, drawing, printmaking and sculpture.
Geographic Focus
Global
Deadline
February 15, 2022
---
Trillium Arts envisions an artist residency center where artists of many disciplines can find a creative home away from home, offering secluded space for rejuvenation in a beautiful, remote setting in the Blue Ridge Mountains. Their current facilities are best suited to the disciplines of literary arts, photography, visual arts and arts administration. All 2022 residencies are one or two weeks in length.
Geographic Focus
Global
Deadline
February 15, 2022
---
Mother's Milk is a 2-6 week interdisciplinary residency, designed to support three or four visual or sound artists, or creative writers, who are pursuing innovative work in their field. The goal of this program is to provide individuals or collaborators with the time and space to pursue their creative projects alongside other residents whose different perspectives, backgrounds and interests offer inspiration and interaction. Work that is more experimental in nature without regard to commercial viability is of special interest. Residents will be exceptional creative practitioners – including emerging, mid-career a​nd established artists – who desire time and space to work on their projects.
Geographic Focus
Global
Deadline
February 15, 2022
---
This ten-month-long program from the Bay Area Video Coalition supports the development of documentary projects that are nearing post-production, and includes $10,000 distributed to each Fellow over the course of the Fellowship, professional mentorship and strategy sessions focused on documentary storytelling, career sustainability, fundraising, distribution, and more. The project should be non-commercial, primarily documentary or nonfiction in nature, and should have the potential for social impact. BAVC Media will select eight Fellows – half Bay Area-based and half from elsewhere in the United States.
Geographic Focus
United States
Deadline
February 15, 2022
---
The Sharpe-Walentas Studio Program awards rent-free non-living studio space to 17 visual artists for year-long residencies in DUMBO, Brooklyn. The program is open to professional visual artists, 21 years or older who live in the U.S., as well as U.S. citizens or permanent residents living abroad. Applicants may not be enrolled in any degree program, participate in any other residency program, or maintain a separate studio during their residency.
Geographic Focus
United States
Deadline
February 15, 2022
---
The Good Hart Artist Residency located in Good Hart, Michigan offers 2-3 week residencies to dedicated visual artists, writers, and composers. The residency provides a 1,150 sq. ft. residency and a 24×14 detached studio, food, a $500 stipend, and a quiet setting to concentrate on creative work. They are currently accepting applications from composers and songwriters.
Geographic Focus
Global
Deadline
February 16, 2022
---

The Special Events Partnership Grant is designed to strengthen and promote cultural assets through growing and supporting arts and cultural events that encourage place-making and community-building outcomes aligned with Hillsborough County's economic and community prosperity goals. The grant is for events organized by nonprofit organizations only and should fall under one or more of the following categories: fine arts, historic, natural and/or recreational, and lifestyle, culinary, and/or creative industries.
Geographic Focus
United States
Deadline
February 16, 2022
---
The Denbo Fellowship is designed to offer artists from a range of artistic disciplines an environment conducive to individual and collaborative creative practice. It provides a unique opportunity to complete a new body of work at Pyramid Atlantic Art Center in the areas of papermaking, printmaking, and book arts. Selected artists receive up to one month of access to the printshop, type shop, paper studio and/or bindery, studio access, technical assistance, stipend for travel, materials, or housing, storage space, and use of standard shop supplies.
Geographic Focus
Global
Deadline
February 18, 2022
---
Born out of The Shed's commitment to act as a platform for NYC-based early-career artists working in a range of artistic disciplines, Open Call selects, fosters, and presents new work. The program showcases a wide, multi-borough range of voices, lived experiences, and perspectives, demonstrating the multitude of ways in which artists are working today. It embraces proposals for new works in disciplines including the visual arts, theater, dance, music, performance, spoken word, literary arts, film, fashion, art and technology, social practice, and new media, as well as across multiple and new disciplines. The Shed will support selected projects with a commissioning fee of up to $15,000 of producing stewardship per artist or collective, paid in installments associated with specified milestones.
Geographic Focus
New York City
Deadline
February 21, 2022
---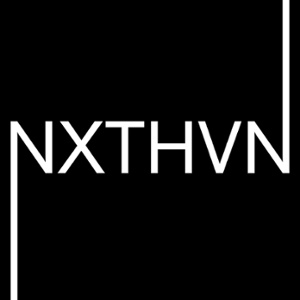 NXTHVN welcomes up to seven artists, two curators, and nine New Haven high school students to its annual Fellowship and Apprenticeship programs. The year-long fellowship includes a generous stipend disbursed quarterly throughout the fellowship year, partially subsidized housing in Dixwell, New Haven, dedicated work and/or studio space with 24-hour access, monthly professional development sessions, and culminating exhibitions for curatorial fellows, studio fellows, and high school apprentices. Applicants must be 21 years old by the start of the fellowship and cannot be enrolled in an academic program or other residency during the fellowship year.
Geographic Focus
Global
Deadline
February 21, 2022
---
Since 2017, CERF+'s Get Ready Grants have awarded up to $500 to individual artists working in craft disciplines to conduct activities that will help safeguard their studios, protect their careers, and prepare for emergencies. In response to the continuing changes that artists are making to the careers as a result of COVID-19, this cycle will also be supporting artists in acquiring career skills and business assets required in the current and post-pandemic creative economy. Priority will be given to Black, Indigenous, People of Color and folk and traditional artists. Forty grants will be awarded this cycle.
Geographic Focus
United States
Deadline
February 22, 2022
---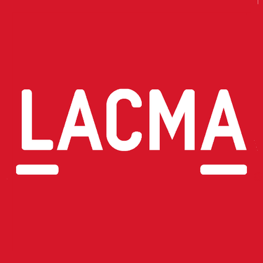 LACMA's Art + Technology Lab is now accepting proposals for artist projects, with awards of up to $50,000 as well as in-kind support from the museum and private partners in technology and science. Grant recipients are encouraged to pursue new directions in their work that explore ideas in technology and culture. Preference is given to projects that are speculative in nature and provide opportunities for public engagement through outputs such as performances, demonstrations, workshops, and research lectures.
Geographic Focus
Global
Deadline
February 24, 2022
---
Queens Council on the Arts is accepting applications for several funding opportunities. The New Work Grant supports emerging individual artists and artist collectives of all artistic disciplines in their creation of new work. The Arts Access Grant supports community-based organizations and collectives in their efforts to produce public arts and cultural programs in all artistic disciplines that bolster the cultural vibrancy of the Queens communities and neighborhoods where they are located and operate.
Geographic Focus
Queens, NY
Deadline
February 24, 2022
---
The Sustainable Arts Foundation supports artists and writers with children. This year, they will make awards of $5,000 each to 20 artists and writers with children, plus 20 finalists. The awards offered are unrestricted and recipients can use the funds as they see fit. To be eligible, the applicant must have at least one child under the age of 18. Parents of older children with a disability or special needs may also be eligible.
Geographic Focus
Global
Deadline
February 25, 2022
---

The Exhibition Award was created in 1998 to honor the talent and artistic vision of the Tremaine Foundation's founder, Emily Hall Tremaine, and is comprised of four components. Core Exhibition & Publication funding ranges up to $150,000, depending on the amount requested by the applicant. For Living Artist Honorariums, the Foundation makes available up to $10,000. The Enhanced Engagement Fund designates up to $20,000 to elevate the exhibition reach beyond the institution's standard marketing and outreach. The Post-Opening Opportunity Fund of $20,000 can be utilized for unbudgeted, post-opening opportunities that further impact social discourse.
Applications are accepted on a triennial basis from any curator, or curatorial team, applying in partnership with an established nonprofit exhibition space, whether a traditional gallery or museum, or an alternative nonprofit venue.
Geographic Focus
United States
Deadline
February 25, 2022
---

Founded in 1994, CENTER has been advancing projects in photography for 28 years. Through their grants, awards, exhibitions and portfolio review programs, CENTER provides direct funding to projects and offer professional development opportunities. They are accepting applications for a Project Development Grant, Project Launch Grant, a grant for women and nonbinary artists, and others.
Geographic Focus
Global
Deadline
February 27, 2022
---

The OTV Fellowship, now in its fourth year, is an career-long education and mentorship-based program —led by the OTV Leadership Team and the Integrity Board — that empowers emerging storytellers to share their bravery with the world through independently produced web series, short film, video art and proof-of-concepts. Curated by award-winning artists and creators, the fellowship is designed to support the fellows with completing a piece of work that they are currently producing. The fellowship comes with a $10,000 stipend.
Geographic Focus
United States
Deadline
February 28, 2022
---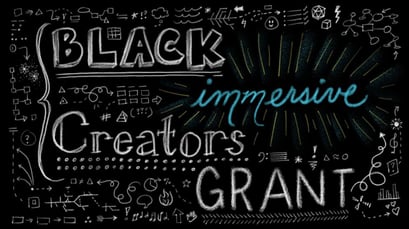 The Black Immersive Creators Grant is a new initiative in the amount of $10,000. The ultimate goal is to facilitate the creation of immersive work by Black creators, which would otherwise not be created without the funding offered by this grant. This funding may be used either directly toward the creation of the immersive work(s) or indirectly by offsetting unrelated costs of the creator that would impair the freedom and comfort of practicing their creativity and art.
Geographic Focus
United States
Deadline
February 28, 2022
---

NewFest's New Voices Filmmaker Grant seeks to support the creation of work from underrepresented voices in the film industry, and will be awarding a $25,000 grant each to 4 LGBTQ+ director recipients who have not yet had their work distributed. Submissions are accepted for documentary, narrative, animated, or episodic projects by and about the LGBTQ+ community. Applicants must identify as a member of the LGBTQIA+ community, be at least 18 years of age and a citizen of the United States, and have directed at least one short film or episodic inclusive of LGBTQ+ content that was completed within the past 5 years.
Geographic Focus
United States
Deadline
February 28, 2022
---
Good luck! For more upcoming opportunities and tips to improve your grant applications, sign up to receive updates from our blog!
More posts by Nina Berman
About Nina Berman
Nina Berman is an arts industry worker and ceramicist based in New York City, currently working as Associate Director, Communications and Content at Fractured Atlas. She holds an MA in English from Loyola University Chicago. At Fractured Atlas, she shares tips and strategies for navigating the art world, interviews artists, and writes about creating a more equitable arts ecosystem. Before joining Fractured Atlas, she covered the book publishing industry for an audience of publishers at NetGalley. When she's not writing, she's making ceramics at Centerpoint Ceramics in Brooklyn.