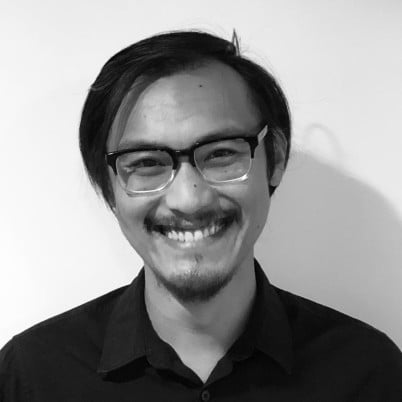 Post by Geo Ong
Upcoming Artist Grants and Opportunities: December 2022 Deadlines
Every month, Fractured Atlas provides a list of upcoming grants and opportunities for artists and arts-based projects so that you can discover more opportunities to get financial support and other resources for your work. As a fiscal sponsor of over 3,500 artistic projects, we provide access to grants for artists in every discipline.
If you are new to grant-seeking, check out our introduction to grants! If you're not already fiscally-sponsored, fiscal sponsorship can give you access to a wider pool of grant opportunities as well as other tools and resources. Learn more about our fiscal sponsorship program here.
If you are fiscally sponsored, be sure to review our grant application process as you apply for these grants or any others. To keep up with future opportunities as well as other tips for artists and arts organizations, sign up to receive our weekly blog newsletter.
Here are the upcoming opportunities for December 2022. Best of luck!
---
The Japan Foundation, New York offers multiple grants for arts & culture exchange and Japanese Studies. The Exhibitions Abroad Support Program is designed to provide financial assistance to nonprofit organizations in the U.S. that organize exhibitions introducing Japanese arts and culture. The Ishibashi Foundation / The Japan Foundation Fellowship for Research on Japanese Art aims to support the development of professionals specializing in the study of Japanese art. The Japanese Studies Fellowship Program provides support to scholars, researchers, and professionals in the field by offering the opportunity to conduct research in Japan. The Institutional Project Support Program is designed to encourage innovative and sustained growth of the Japanese Studies field in the U.S. The Institutional Project Support – Small Grant Program is designed to support institutions that face difficulties maintaining current levels of infrastructure in the wake of severe budgetary cuts in funding for Japanese Studies in the U.S.
Geographic Focus
Global excl. Japan (Ishibashi Foundation Fellowship)
United States (all other opportunities)
Deadline
December 1, 2022
---

The Folger Institute at the Folger Shakespeare Library offers five, semi-residential long-term fellowships at $70,000. These fellowships are designed to support full-time scholarly work on significant research projects that draw the on strengths of the Folger's collections and programs. Scholars must hold a terminal degree in their field in order to be eligible to apply.
Geographic Focus
Global
Deadline
December 1, 2022
---

More Art's Engaging Artists Commission is an opportunity for early career artists focused on the incubation and commissioning of a public art project and carries an $8,000 award to realize the project, plus curatorial, conceptual, budgetary, and logistical mentorship. Applications from artists of all disciplines are welcome.
Geographic Focus
New York City
Deadline
December 1, 2022
---

The Elizabeth Foundation for the Arts' Studio Program is designed for artists with a developed studio practice and career. Visual artists working in all forms of media are eligible. Studio memberships are awarded for two years.
Geographic Focus
United States
Deadline
December 1, 2022
---
South Arts' Jazz Road Tours supports small, three- to six-site tours at an array of venue types, often in rural communities and other areas traditionally underserved by the genre. Grant amounts generally range from $5,000 to $15,000. Professional jazz artists, working solo or working with a composer-led or collective jazz ensemble of 2-10 musicians, are eligible to apply.
Geographic Focus
United States
Deadline
December 1, 2022
---
The Currier Museum of Art invites applications for its Artist-in-Residence program, which provides support for self-identified emerging artists focused on social practice. This open call privileges social practice artists who share the goal of impacting people through the transformative power of art. Artists working in any media are eligible to apply. The program includes a stipend of $1,000/wk, travel allowance up to $500, materials support, and housing in a fully furnished home.
Geographic Focus
United States
Deadline
December 1, 2022
---
Writing Space's Design Writing Fellowship encourages and facilitates scholarly pursuits within the field of design. Fellowships are open to academics in one or more of the following areas: graphic design, information design, branding, marketing, advertising, typography, web, interaction, film and video, animations, illustration, and game design.
Geographic Focus
Global
Deadline
December 1, 2022
---
Bard Graduate Center's Fields of the Future fellowship and mentorship program for scholars and artists aims to help promote diversity and inclusion in the advanced study of the material world. In an effort to promote necessary diversity and inclusion in the fields of decorative arts, design history, and material culture, applicants from historically underrepresented groups and/or projects of related thematic focus are encouraged to apply. Scholars should have university, museum, or independent backgrounds and possess a PhD or equivalent professional experience. Artists at any career stage may apply.
Geographic Focus
Global
Deadline
December 1, 2022
---
The Mesa Refuge Residency program welcomes a diverse group of writers, filmmakers, audio journalists and other creatives – both emerging and established – who are defining and/or offering solutions to the pressing issues of our time. The program prioritizes the support of writers focusing on "ideas at the edge" in the areas of environment, social justice and economic equity.
Geographic Focus
Global
Deadline
December 1, 2022
---
Artists, curators, designers ranging from graphic and fashion to food and social design, researchers, writers, and architects are welcome to apply for an 11-month residency at the Jan van Eyck Academie in the Netherlands. Each participant is equipped with a private studio, can count on the guidance of advisers and make use of the library and labs. Participants receive a monthly stipend of €1,000 and a working budget of €2,000 annually.
Geographic Focus
Global
Deadline
December 1, 2022
---
The San Francisco International Film Festival (SFFILM Festival) is accepting submissions, with the final deadline for youth works, mid-length, and feature films approaching. Bay Area filmmakers are eligible for entry fee discounts and additional Bay Area awards given in recognition of the rich variety of work that has established Northern California as a center of independent production.
Geographic Focus
Global
Deadline
December 2, 2022
---
The Met offers junior- and senior-level fellowships in conservation and scientific research and a two-year Research Scholarship in Photograph Conservation. As part of the larger Met Fellowship program, fellows are offered financial support, time, and space to conduct sustained research, along with exposure to practical curatorial work, hands-on conservation treatments, and cutting-edge scientific research.
Geographic Focus
Global
Deadline
December 2, 2022
---
KMAC Couture is a wearable art runway show presented annually by KMAC Museum, featuring and supporting both emerging and established artists, costumers, designers, and milliners. Artists selected will be eligible to apply for an artist stipend to be awarded solely based on cost of materials.
Geographic Focus
Global
Deadline
December 3, 2022
---
Atlantic Center for the Arts' three-week residency program brings together three mentoring artists from different disciplines to provide a collegial environment for artists of all disciplines where they can engage in meaningful interaction and stimulating discussions. This cycle's mentoring artists are visual artist/filmmaker Sky Hopinka, fiction writer Rone Shavers, and composer Nina C. Young.
Geographic Focus
Global
Deadline
December 4, 2022
---
Socrates Sculpture Park's annual open call features the thematic prompt, "Transformation." Fellowship recipients will receive a $8,000 production grant to support their project, a $2,000 honorarium, and three-months of seven-days-a-week access to the resources and fabrication facilities of the Park's outdoor artist studio.
Geographic Focus
Global
Deadline
December 4, 2022
---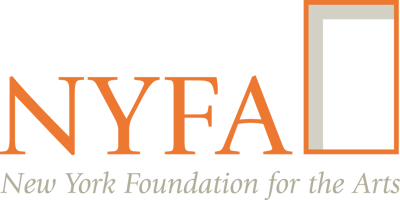 New York Foundation for the Arts (NYFA) is partnering with the Robert Rauschenberg Foundation to administer Rauschenberg Dancer Emergency Grants. This program provides one-time grants to up to $5,000 to professional dancers in need, who have a dire financial emergency due to the COVID-19 pandemic and its consequences. Applicants must be age 21 or older to apply.
Geographic Focus
United States
Deadline
December 8, 2022
---

The DeVos Institute's Global Arts Management Fellowship serves entrepreneurial executives in the arts and cultural sector who are prepared to look critically at their work, challenge assumptions, and develop rigorous strategies to address the most pressing challenges facing their organizations, regions, and art forms at large. Applicants must currently serve as the executive director (or equivalent) or the the head of a major department within an arts or cultural organization.
Geographic Focus
Global
Deadline
December 9, 2022
---

The Juilliard School and the Center for Advanced Study in the Visual Arts, National Gallery of Art, are co-hosting a symposium on women in art and music in the early modern period (ca. 1500 - ca. 1800). They are inviting submissions from scholars across the humanities that engage with early modern women as artists and/or musicians. Papers are particularly encouraged that consider cross-cultural connections in how they address issues of artmaking and performance in Africa, the Americas, Asia, Europe, and beyond.
Geographic Focus
Global
Deadline
December 9, 2022
---
The Foundation for Contemporary Arts' Emergency Grants provide urgent funding for visual and performing artists who 1) have sudden, unanticipated opportunities to present their work to the public when there is insufficient time to seek other sources of funding, or 2) incur unexpected or unbudgeted expenses for projects close to completion with committed exhibition or performance dates. Grants range in amount from $500 to $3,000. Applicants must be individual artists, or an individual representing an artist collective, ensemble, or group.
Geographic Focus
United States
Deadline
December 12, 2022
---
The David Prize is a celebration of individuals and ideas to create a better, brighter New York City. Open to any individual working in the five boroughs, the Prize welcomes those with the grit and vision to change our communities, our culture and our future for good. Winners may come from fields as diverse as the arts and creative expression, workforce and economic development, civic engagement, environment and sustainability, immigrant rights, food and nutrition, homelessness, and/or youth development.
Geographic Focus
New York City
Deadline
December 12, 2022
---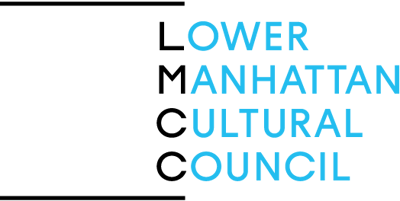 Lower Manhattan Cultural Council's residency at the Arts Center at Governors Island offers residencies to artists and creative practitioners, currently in need of studio space to support their practice, who are interested in a short-term residency experience focused on experimentation, ongoing development, and being in dialogue with fellow residents. Applicants must be practicing, mid-career artists and/or creative practitioners, age 21 or older.
Geographic Focus
New York City
Deadline
December 13, 2022
---
The Elizabeth Murray Artist Residency program by Collar Works is designed to provide a diverse group of emerging and established artists an immersive, supporve, productive, and communal atmosphere for art-making and dialogue. The summer residency in Washington County, New York, is offered for 5 weeks, with 2 and 4-week residencies for individual artists and 1-week residencies for families.
Geographic Focus
Global
Deadline
December 15, 2022
---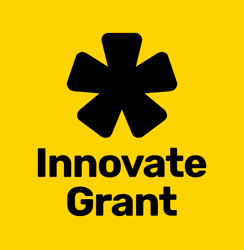 Innovate Grant distributes two unrestricted $550 grants each quarter, to one visual artist and one photographer. Winners and honorable mentions will be featured and promoted on Innovate's website. All media and genre within visual art and photography are accepted.
Geographic Focus
Global
Deadline
December 15, 2022
---

The Fine Arts Work Center offers seven-month residencies from October 1 through April 30. Each fellow receives an apartment, a monthly stipend of $1,250, and an exit stipend of $1,000. During the course of the fellowship, each writing fellow is invited to give a public reading attended by current and past fellows, local residents, visitors to Provincetown, and the many artists and writers who make their homes in Provincetown.
Geographic Focus
Global
Deadline
December 15, 2022
---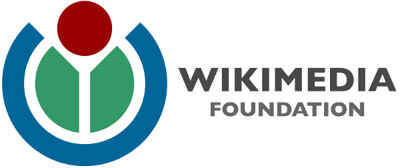 The Wikimedia Research Fund provides support to individuals, groups, and organizations with research interests on or about Wikimedia projects. Prioritization will go to applicants who have limited access to research funding, are in regions of the world where the Wikimedia research community has less representation, and are proposing work that has potential for direct, positive impact on their local communities or the global Wikimedia communities. Funding requests range from $2,000 to a maximum request of $50,000.
Geographic Focus
Global
Deadline
December 16, 2022
---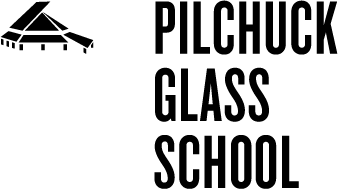 Pilchuck Glass School's Emerging Artists in Residence Program serves the next generation of innovative artists working with glass. The school's studios for kilnworking, coldworking, printmaking, flameworking, and use of mixed media are available for residents. Included in the residency award is a $2,000 stipend as well as travel reimbursement.
Geographic Focus
Global
Deadline
December 16, 2022
---

Sundog Theatre is seeking one-act plays for its annual presentation of new and original theater set on the Staten Island Ferry. This year's theme is "comedy." Selected playwrights will each receive $200, and their plays will be performed in March 2023.
Geographic Focus
Global
Deadline
December 16, 2022
---

The New York City Department of Parks and Recreation's Highland Park Art Grant supports the creation of one new, temporary artwork by a New York City-based emerging artist in Highland Park, Brooklyn. The grantee will receive an award of $25,000 to create their proposed artwork.
Geographic Focus
New York City
Deadline
December 18, 2022
---
The New England Foundation for the Arts' Public Art Learning Fund provides grants from $500 to $2,000 to support professional development opportunities for New England artists to strengthen their public art practices. Applicants must be artists whose artistic practices engage the public realm or who can demonstrate that they are in the process of expanding their artistic practice towards public art-making.
Geographic Focus
Connecticut, Maine, Massachusetts, New Hampshire, Rhode Island, Vermont
Deadline
December 19, 2022
---

Harvestworks' New Works and Creative Residency Program awards contemporary American artists and legal U.S. residents creating tech-centered sound and visual artworks a $5,000 commission to produce and present a new artwork. Each artists receives up to a $2,000 artist fee with the balance of the award used for TEAM lab activities including research and development, sound and image production, programming and prototyping. Women, ethnic and gender-neutral artists are encouraged to apply.
Geographic Focus
United States
Deadline
December 20, 2022
---
Brooklyn Arts Council's Creative Aging: SU-CASA is a community arts engagement program that places artists in residence at senior centers across Brooklyn, New York. Each residency also includes a public program component – exhibits, readings, performances, open houses or other cultural events open to the surrounding community. Artists-in-residence receive a program stipend and materials/supplies stipend.
Geographic Focus
Brooklyn, New York
Deadline
December 21, 2022
---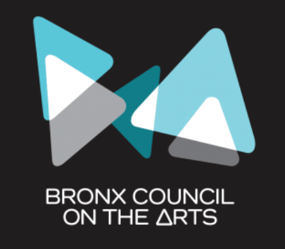 The Bronx Council on the Arts has an open call to invite independent curators and arts professionals to submit their proposals for the Longwood Art Gallery at Hostos for its FY2024 Exhibitions Calendar. This season's theme is "Against the Grain." Curatorial proposals by independent curators who are attuned to stretching boundaries and familiar with artists from the Bronx are encouraged to apply. Selected curators receive a $2,000 honorarium.
Geographic Focus
New York City
Deadline
December 22, 2022
---

The Institute for Studies on Latin American Art (ISLAA) Research Grant is an opportunity for MA and PhD students enrolled in graduate university programs in the U.S. and abroad to conduct novel investigations into themes, geographies, and chronologies of modern and contemporary art and visual culture from Latin America, the Caribbean, and the diaspora. The program awards three grantees up to $2,500.
Geographic Focus
Global
Deadline
December 27, 2022
---

The McHarg Fellowship is given to an emerging voice in landscape architecture and its related fields. The fellow is expected to be in residence at the Weitzman School of Design at the University of Pennsylvania full-time for one academic year. The award constitutes $70,000 paid as salary and an additional $5,000 discretionary stipend for travel, research and exhibition related expenses. The fellowship is open internationally to landscape architects and designers from allied design professions whose work demonstrates the beginning of a critical and creative practice that is relevant to landscape architecture.
Geographic Focus
Global
Deadline
December 30, 2022
---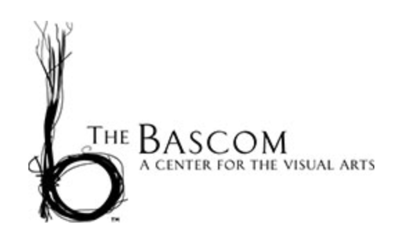 The Bascom Photography Residency includes housing, studio access, teaching opportunities, a $2,500 stipend, and a solo exhibition opportunity in The Joel Gallery. Residents have access to The Bascom grounds, which includes six acres of stone amphitheaters, a creekside pavilion, the Winkler Sculpture and Nature Trail system, a corncrib, multiple exhibition spaces, and studios with a rustic barnwood aesthetic.
Geographic Focus
Global
Deadline
December 30, 2022
---

The Wolfsonian Fellowship program has supported projects from a wide range of academic fields to promote independent scholarly research on The Wolfsonian's collection. Fellowships are awarded for full-time research at the museum, generally for periods of 3-4 weeks. Fellows receive a stipend, accommodations, and round-trip travel. The program is open to holders of master's or doctoral degrees, Ph.D. candidates, and others with a significant record of professional achievement in relevant fields.
Geographic Focus
Global
Deadline
December 31, 2022
---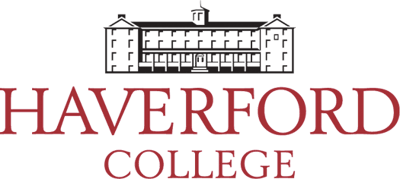 Haverford College's Hurford Center & VCAM (Visual Culture, Arts, and Media) Philadelphia Artist-in-Residence program will partner with the Imagining Abolitionist Futures series, exploring the role of the arts and humanities in the struggle to dismantle the carceral state and build reparative practices and institutions in the place of a system driven by racism, retribution, and violence. The program seeks emerging artists from the Philadelphia area whose works broadly engage with this theme of abolition, mass incarceration, and restorative justice. The program includes a total stipend of $3,000 and an additional $2,000 production budget.
Geographic Focus
Greater Philadelphia, PA
Deadline
December 31, 2022
---
Virginia Humanities grants support projects that explore the stories of Virginia – its history, people, communities, and cultural traditions – as well as issues and questions that impact the lives of Virginians in the present day. The Rapid Grant program awards up to $5,000, providing faster funding for projects with a smaller scope and duration (lasting up to nine months). Nonprofit organizations, with preference given to those located within the Commonwealth of Virginia, are eligible to apply.
Geographic Focus
United States
Deadline
December 31, 2022
---
The Puffin Foundation is accepting new proposals in video/film, theater and environmentally focused projects for its Annual Artist Grant Program. Average grants are approximately $1,250, with the maximum grant size being $2,500. To apply, requests for applications must be received by December 1, 2022, to begin the application process.
Geographic Focus
United States
Deadline
December 31, 2022
---
The Poetry Society of America presents a number of awards and award programs each year. The Annual Awards offer emerging and established poets recognition at all stages of their careers. The Four Quartets Prize is for a unified and complete sequence of poems published in America in a print or online journal, chapbook, or book. The Chapbook Fellowship program publishes each winner's work as a chapbook, allowing new voices to reach new audiences.
Geographic Focus
United States
Deadline
December 31, 2022
---
The Foundwork Artist Prize, in recognition of the outstanding practices by emerging and mid-career artists working in any media, awards one unrestricted $10,000 grant and studio visits with the selection jurors. The Prize is open to artists worldwide with limited exceptions.
Geographic Focus
Global excl. Argentina, Arizona (U.S. state), Bosnia and Herzegovina, Bulgaria, Cuba, Iran, Kosovo, Latvia, Macedonia, North Korea, Quebec (Canadian province), Russia, Saudi Arabia, Serbia, Sudan, Syria, and United Arab Emirates
Deadline
December 31, 2022
---

Good luck! For more upcoming opportunities and tips to improve your grant applications, sign up to receive updates from our blog!
More posts by Geo Ong
About Geo Ong
Geo Ong is a Los Angeles native who now lives in Brooklyn, NY, with his family. He is a lifelong urbanite who is learning how to seek solace in the natural world. Prior to joining Fractured Atlas, he spent twelve years working for independent bookstores. He reads whenever he gets the opportunity, gives his dog Carl loving belly rubs, and attempts to veganize his mother's Filipino recipes to varying degrees of success.