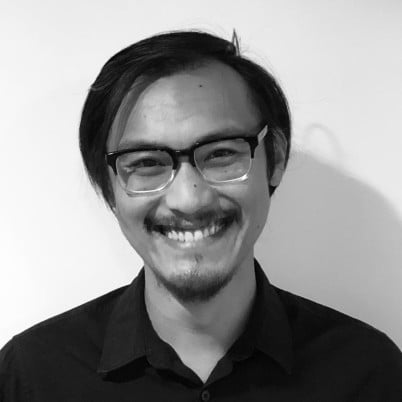 Post by Geo Ong
Upcoming Artist Grants and Opportunities: August 2022 Deadlines
Every month, Fractured Atlas provides a list of upcoming grants and opportunities for artists and arts-based projects so that you can discover more opportunities to get financial support and other resources for your work. As a fiscal sponsor of over 3,500 artistic projects, we provide access to grants for artists in every discipline.
If you are new to grant-seeking, check out our introduction to grants! If you're not already fiscally-sponsored, fiscal sponsorship can give you access to a wider pool of grant opportunities as well as other tools and resources. Learn more about our fiscal sponsorship program here.
If you are fiscally sponsored, be sure to review our grant application process as you apply for these grants or any others. To keep up with future opportunities as well as other tips for artists and arts organizations, sign up to receive our weekly blog newsletter.
Here are the upcoming opportunities for August 2022. Best of luck!
---
The Bemis Center residency is a process-based experience – residents have the ability to research, experiment, and explore free from expectations. US-based artists-in-residence receive a $1,000 monthly stipend and an additional $750 travel stipend. The program is open to national and international artists 21+ years of age showing a strong professional working history. A variety of disciplines are accepted.
Geographic Focus
Global
Deadline
August 1, 2022
---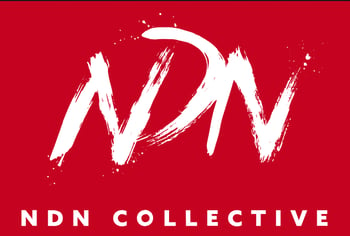 Community Self-Determination Grants are intended to support community-based and community-driven sustainable solutions in all three of NDN Collective's core strategies to defend, develop, and decolonize. Grants of up to $100,000 per year, with commitments up to two years, are available to Indigenous-led organizations. Tribes, First Nations, Inuit, Metis, and Indigenous-led nonprofit organizations across Turtle Island and beyond (American Samoa, Guam, the Northern Mariana Islands, Puerto Rico, and the U.S. Virgin Islands), spanning North America and the post-colonial borders of the United States, Mexico, and Canada are eligible to apply.
Geographic Focus
North America
Deadline
August 1, 2022
---

The National Parks Arts Foundation (NPAF) is offering Hawai'i Volcanoes National Park residencies, where residency artists stay at a house just outside the park boundaries. The program includes a $3,000 stipend, free housing, a studio, an electronic baby grand piano, sound booth, a dolphin and manta ray excursion, and more. This opportunity is open to single artists, families, artist couples, artist collectives, or arts troupes, and all artistic media are eligible.
Geographic Focus
Global
Deadline
August 1, 2022
---
The New England Foundation for the Arts' NEST Grant funds performances, readings, and screenings by regional, national and international artists presented by New England-based nonprofit organizations. Organizations serving rural communities and/or deeply engaging Black, Indigenous, and People of Color (BIPOC) communities are encouraged to apply. 501(c)(3) organizations and schools based in New England are eligible to apply.
Geographic Focus
Connecticut, Maine, Massachusetts, New Hampshire, Rhode Island, Vermont
Deadline
August 1, 2022
---
The Community Collections Grants from the Library of Congress fund and support contemporary cultural field research and documentation within diverse communities. Available to individuals and organizations, the grants offer up to $50,000 each to support projects within their communities to produce ethnographic cultural documentation.
Geographic Focus
United States
Deadline
August 1, 2022
---
Economic Security for Illinois' Power of Cash Narrative Change Fellowship seeks inspiring socially engaged art projects by Chicagoland artists that will reshape the narrative around the power of cash solutions and promote economic justice. Fellows receive a $20,000 award. Artists must be 18 or older while living and working in the Chicagoland area. Artists of all kinds of disciplines are encouraged to apply. Additionally, artists who are recipients of guaranteed income will be highly considered.
Geographic Focus
Chicago, IL
Deadline
August 1, 2022
---
The Faena Prize for the Arts serves as a platform for a continued reflection on the present moment and its irreversible and heterogeneous changing nature. Artists across genres, disciplines, and technologies are invited to imagine temporary and site-specific projects to be installed at the Faena Beach in Miami, Florida. The winning proposal receives a $100,000 prize.
Geographic Focus
Global
Deadline
August 1, 2022
---
South Arts' Cross-Sector Impact Grants award up to $15,000 to support "arts and…" projects developed by partners – one arts organization or artist, and one non-arts organization – harnessing the power of collaboration. Both partners must be located/reside in South Arts' nine-state region listed below.
Geographic Focus
Alabama, Florida, Georgia, Kentucky, Louisiana, Mississippi, North Carolina, South Carolina, Tennessee
Deadline
August 1, 2022
---
The Chicago Dancemakers Forum Lab Artists Program awards four Chicago-based dancemakers with a cash grant of $25,000 each, along with a year of tailored support to aid in their research, development, and potential presentation of new dance work. The program will prioritize artists that have historically been underrepresented in the program – Indigenous, Immigrant, Trans/Non-Binary, Parent/Caregiver, and/or Disabled Artists, or those with a creative practice that directly benefits these communities.
Geographic Focus
Chicago, IL
Deadline
August 1, 2022
---
The Halstead Grant is an annual award for emerging silver jewelry artists. Applicants submit answers to 15 business questions in addition to their design portfolios. The experience is designed to help jewelry entrepreneurs create a strategy to kick-start their careers. The grand prize is a $7,500 cash grant plus other benefits.
Geographic Focus
United States
Deadline
August 1, 2022
---
Leeway Foundation's Art and Change Grant provides grants of up to $2,500 to fund art for social change projects by women, trans, and/or gender nonconforming artists and cultural producers living in Greater Philadelphia. The grant is project-based and open to artists working in any medium. Artists are asked to submit an application together with a Change Partner (a person, organization, or business that is a part of the project in some way) that affirms your grounding in a community-based process.
Geographic Focus
Greater Philadelphia, PA
Deadline
August 1, 2022
---
The Anita Wetzel Residency Grant is a new opportunity focused on mature artists (45 years old and up) to create new work and fully immerse themselves in Women's Studio Workshop's environment. This 4-6 week residency gives artists the opportunity to work in any one or more of WSW's studios. Additionally, the selected artist will receive a stipend of $350/week, up to $500 for materials used during the residency, and up to $250 toward travel within the Continental US.
Geographic Focus
Global
Deadline
August 1, 2022
---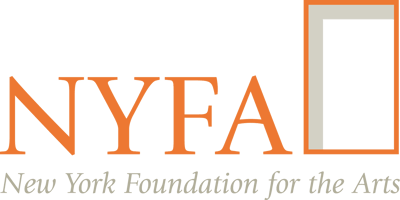 New York Foundation for the Arts (NYFA) is partnering with the Robert Rauschenberg Foundation to administer the Rauschenberg Medical Emergency Grants. This program provides one-time grants of up to $5,000 for recent unexpected medical, dental, and mental health emergencies to artists in financial need who are practicing in the visual arts, film/video/electronic/digital arts, and choreography.
Geographic Focus
United States
Deadline
August 2, 2022
---

The Lynn Shelton "Of a Certain Age" Grant is a project-based award established by Northwest Film Forum that provides $20,000 to an individual woman, non-binary, and/or transgender U.S. filmmaker, age 39 or older, who is working on their first narrative feature as a director. Projects must be in pre-production or in development by the time of application. Filmmakers who identify as either disabled, BIPOC, LGBTQ2IA+, or who live in rural areas are strongly encouraged to apply.
Geographic Focus
United States
Deadline
August 2, 2022
---
Our Town is the National Endowment for the Arts' creative placemaking grants program. Through project-based funding, the program supports activities that integrate arts, culture, and design into local efforts that strengthen communities. These projects require a partnership between a nonprofit organization and a local government entity, with one of the partners being a cultural organization. Grants range from $25,000 to $150,000, with a minimum cost share/match equal to the grant amount.
Geographic Focus
United States
Deadline
August 4, 2022
---
New Hampshire State Council on the Arts' Artist Entrepreneurial Grants support opportunities that will benefit artists' careers and small businesses, including the development of business skills, participation in programs to raise the level and quality of their art, and participation in programs that will bring their art to the widest possible markets. Funding requests may be made for $250 - $1,000. Individual professional New Hampshire artists, makers and creatives, 18 years of age or over, who devote a majority of their time to practicing, performing and/or teach an arts discipline may apply.
Geographic Focus
New Hampshire
Deadline
August 5, 2022
---

First Peoples Fund is currently offering two fellowships that partner with Native artists and culture bearers to strengthen their business skills and ensure that art, culture, and ancestral knowledge are shared from one generation to the next. The Artist in Business Leadership Fellowship Program is a self-directed fellowship that provides professional development training and $7,500+ of working capital funds. The Cultural Capital Fellowship Program is a project-based grant designed for artists interested in community outreach and cultural preservation. Applicants for these fellowships must be an enrolled member or provide proof of lineal descendancy of a U.S. federally recognized tribe, a state recognized tribe, or be an Alaska Native or Native Hawaiian.
Geographic Focus
United States
Deadline
August 5, 2022
---
United Way of Metropolitan Chicago invests in partners across the Chicago region to provide the building blocks to stabilize households and achieve community identified goals – via access to health care, stable housing, safety from abuse, access to food, early learning, workforce development, and legal assistance. United Way partners with individual 501(c)(3) nonprofits chosen for their alignment to United Way's strategies and focus areas, their track record of providing high quality programming, and their ability to deliver and report on outcomes.
Geographic Focus
Chicago, IL
Deadline
August 5, 2022
---

The Fountainhead Residency, based in Miami, FL, seeks visual artists living outside of South Florida. Artists-in-residence receive roundtrip airfare, living and working accommodations, and a $1,000 stipend. During each month-long residency, artists are introduced to nationally recognized curators, collectors, and gallerists for one-on-one studio visits. At the end of each month, Fountainhead welcomes the public into the residency to meet the artists, view their work, and learn what inspires them.
Geographic Focus
Global (excl. South Florida)
Deadline
August 5, 2022
---

Longform is a month long, multi-layered residency and mentorship program at the Ox-Bow School of Art. The program is ideal for artists 21+ who have established a studio practice for 5+ years. Attendees have access to private accommodations, Ox-Bow's studios, and discipline specific and conceptual workshops throughout the three weeks to introduce artists to new skills, ideas, and materials.
Geographic Focus
Global
Deadline
August 7, 2022
---
The Robert B. McMillen Foundation's Artist Community Fellowship is designed to support visual artists of Washington State. The program exists to help support artists with tools, resources, and funding. Awards of $5,000 and $10,000 will be given to selected artists.
Geographic Focus
Washington State
Deadline
August 10, 2022
---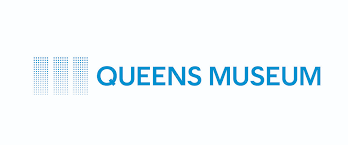 Queens Museum's In Situ Artist Fellowship selects three artists for a two-year fellowship that includes rent-free studio space and an annualized salaried position at $45,000/year with full benefits. Applicants must demonstrate a commitment to social and public practice. Practitioners working across a range of creative disciplines are welcome to apply.
Geographic Focus
New York City
Deadline
August 14, 2022
---

The CAA-Getty International Program, supported by the Getty Foundation, provides funding to art historians, museum curators, and art history educators to attend the College Art Association's Annual Conferences. This grant covers travel expenses, hotel accommodations, per diems, conference registrations, and one-year CAA memberships. Applicants must be practicing art historians who teach at a university or work as a curator in a museum. Only professionals who are from countries underrepresented in CAA's membership are eligible to apply.
Geographic Focus
Global (excluding US, Western Europe, Israel, and Australia)
Deadline
August 15, 2022
---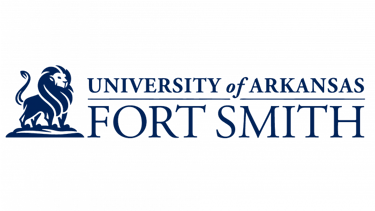 The University of Arkansas - Fort Smith (UAFS) Art & Design Artist In Residence program offers visual artists and designers the opportunity to take up residence in Fort Smith, Arkansas, to contribute to and participate in the creative culture of the UAFS Art & Design Department. Residents will be provided workspace and access to studios and equipment, private family-friendly living accommodations, travel to-and-from Fort Smith, a $20,000 stipend, and a materials budget. Graphic designers and studio artists with Master's Degrees are eligible to apply.
Geographic Focus
Global
Deadline
August 15, 2022
---
The Heinz Endowments Creative Development Awards program shines a light on the Pittsburgh region's professional artists, with a particular focus on those whose artistic achievements show great promise. Two types of awards will be part of the program: Creative Development Grants for professional artists in any discipline/media and at any career stage to apply directly for grants up to $20,000; and Residencies at Arts Organizations, for arts organizations to apply for grants up to $35,000 to host a residency with local, national or international artists or arts administrators.
Geographic Focus
Pittsburgh, PA
Deadline
August 17, 2022
---

Artist Communities Alliance (ACA) leads the selection process in awarding up to three $25,000 artist fellowships each year to emerging and mid-career visual artists in Rhode Island. In addition to the three awardees, ACA will select three finalists who will each receive an artist residency and $3,000, and three semi-finalists who will each receive $2,500.
Geographic Focus
Rhode Island
Deadline
August 19, 2022
---

The National Association of Black Storytellers (NABS) is accepting applications to the Black Appalachian Storytellers Fellowship to honor, celebrate, and support Black storytellers residing in the Appalachian counties (as designated by the Appalachian Regional Commission) of Ohio, West Virginia, Tennessee, Kentucky, and North Carolina. The program provides six $4,000 awards to support experienced practitioners and culture bearers. Applicants must be 21 years of age or older.
Geographic Focus
Ohio, West Virginia, Virginia, Tennessee, Kentucky, North Carolina
Deadline
August 20, 2022
---
The PETRAS National Centre of Excellence is looking for artists, designers, and creative technologists who are interested in exploring FemTech (female-oriented technologies) cybersecurity, privacy, ethics, and trust. Selected applicants will receive £1,500 in addition to transportation costs.
Geographic Focus
Global
Deadline
August 21, 2022
---

The Chrysalis Institute's Milkweed Learning Hub aims to support and celebrate BIPOC emerging artists of all disciplines. The program is a multi-faceted platform aimed at supporting participating artists via a socio-emotional learning/engagement framework. Lively online discussions, relevant workshops, book clubs, and other resources are available to participants at no cost. Accepted artists also receive a $300 stipend.
Geographic Focus
United States
Deadline
August 21, 2022
---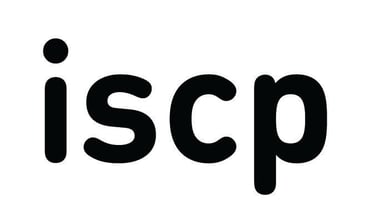 The International Studio & Curatorial Program (ISCP) has an open call for a fully-funded residency, plus living and materials stipends ($3,050 per month) for US-based visual artists in all disciplines who are late-emerging to mid-career. The program includes 24-hour access to a private furnished studio space, regular visits from visiting critics, field trips to cultural venues, and participation in artist talks.
Geographic Focus
United States
Deadline
August 22, 2022
---

The Noguchi Museum's Open Call for Artist Banners, centered this year around the theme of peace, is open to artists ages 18 and older who self-identify as Asian American Pacific Islander (AAPI) and reside in New York City's five boroughs. The winning artist will have their designs installed on the Museum's outdoor banners for one year and will receive an honorarium of $3,500.
Geographic Focus
New York City
Deadline
August 22, 2022
---
The New York Academy of Medicine (NYAM) Library offers two annual research fellowships to support the advancement of scholarly research in the history of medicine and public health: The Audrey and William H. Helfand Fellowship in the History of Medicine and Public Health and The Paul Klemperer Fellowship in the History of Medicine. Each fellow receives a stipend of $5,000 to support travel, lodging and incidental expenses for a flexible period between January 1 and December 31, 2023.
Geographic Focus
Global
Deadline
August 26, 2022
---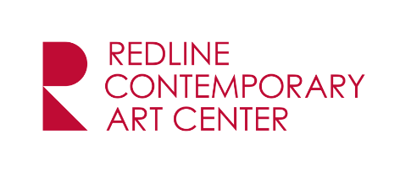 Administered by RedLine Contemporary Art Center, Arts in Society (AiS) is a grant program supporting cross-sector work through the arts. The program provides grants ranging from $5,000-$35,000 to individuals and organizations seeking to implement projects that utilize the arts as an integral element in promoting social justice and community welfare. Colorado-based individuals, organizations, schools, and government agencies are all eligible to apply.
Geographic Focus
Colorado
Deadline
August 29, 2022
---
The Canadian Women Artists' Award, supported by funding granted to the New York Foundation for the Arts (NYFA) by the Canadian Women's Club of New York, is a $5,000 unrestricted cash grant open to Canadian women artists ages 25-40 in New York State in three categories: Visual Arts, Media and Design, and Literary Arts.
Geographic Focus
New York State
Deadline
August 30, 2022
---

The Unstable Design Lab is hosting its third Experimental Weaving Residency with the goal of developing new techniques and open-source resources that can co-evolve fiber arts and engineering practice. The annual theme, cross-section, speaks to the Lab's ongoing interest in growing community at the intersections of craft and technology. Applicants receive a $9,520 stipend, $450 airfare reimbursement, and $500 materials budget.
Geographic Focus
Global
Deadline
August 30, 2022
---

The Greene Fellowship supports working artists in Colorado to develop their careers into financially self-sustaining pursuits through a $28,000 stipend, studio space, 1-on-1 business skills training and support, and network development.
Geographic Focus
Colorado
Deadline
August 30, 2022
---
The Center for Cultural Innovation's CALI Catalyst program provides unrestricted grants of up to $5,000 to California changemakers who are shifting the arts and culture sector in ways that tangibly give underrepresented voices more power and influence. Applicants must be an artist or arts worker and a full-time resident of California.
Geographic Focus
California
Deadline
August 31, 2022
---

The California Arts Council (CAC) has opened applications for two grant programs. The Arts Administrators Pipeline Fellowship awards funds to an administering organization that will implement a fellow-driven grant program with oversight by the CAC. The Individual Artist Fellowship is intended for organizations that will administer regranting funds to individual artists based in California.
Geographic Focus
California
Deadline
August 31, 2022
---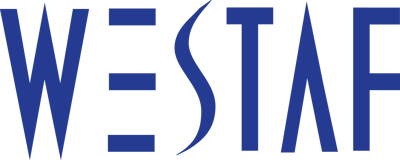 The Western States Art Federation (WESTAF) is accepting applications for the Leaders of Color Fellowship. The all-expenses-paid 8-month virtual program is designed as a strategic leadership development program for leaders of color who have promise and/or demonstrated performance aligned with equity. Candidates must self-identify as Black, Indigenous, and/or a person of color and an early, emerging, or mid-career leader in the field of arts and culture.
Geographic Focus
United States
Deadline
August 31, 2022
---

The Center for Book Arts awards 3 to 4 residencies to artists who have demonstrated a commitment to the book arts as a key component of their artistic practice. The program will provide early career artists with access to professional equipment, a $1,300 stipend and materials budget of up to $1,000, specialized training, career advancing opportunities, space to work, and to strengthen and diversify the community of book artists working within the New York area.
Geographic Focus
New York State
Deadline
August 31, 2022
---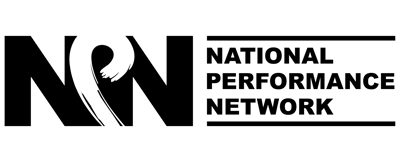 The National Performance Network's Southern Artists for Social Change program provides $25,000 project grants to artists and culture bearers of color living, working, and engaging in social change in urban, rural, and tribal communities of Alabama, Louisiana, and Mississippi.
Geographic Focus
Alabama, Louisiana, Mississippi
Deadline
August 31, 2022
---

The Corning Museum of Glass BIPOC Residency gives BIPOC artists the opportunity to spend a month exploring new directions in glassmaking or expanding on their current bodies of work while using the resources of the Corning Museum of Glass. Transportation, as well as room and board, is provided, along with a supply budget and shared studio space.
Geographic Focus
Global
Deadline
August 31, 2022
---
Gulf Coast has three open contests. The Gulf Coast Prize in Translation is open to poetry in translation. The Barthelme Prize for Short Prose is open to flash fiction, prose poems, and micro-essays of 500 words or fewer. The winners of these two contests each receive $1,000 and publication in the journal. The Toni Beauchamp Prize in Critical Art Writing accepts entries in the form of a single piece of prose, written in English, not exceeding 1,500 words. The first place winner receives $3,000 and publication in the journal.
Geographic Focus
Global
Deadline
August 31, 2022
---

Catapult Film Fund provides development funding, up to $20,000, to documentary filmmakers who have a strong story to tell, have secured access, and are ready to create a fundraising piece to help unlock critical production funding. Catapult only makes grants to 501(c)(3) organizations. In most cases, this will mean getting a 501(c)(3) fiscal sponsor for the project.
Geographic Focus
Global
Deadline
August 31, 2022
---

Good luck! For more upcoming opportunities and tips to improve your grant applications, sign up to receive updates from our blog!
More posts by Geo Ong
About Geo Ong
Geo Ong is a Los Angeles native who now lives in Brooklyn, NY, with his family. He is a lifelong urbanite who is learning how to seek solace in the natural world. Prior to joining Fractured Atlas, he spent twelve years working for independent bookstores. He reads whenever he gets the opportunity, gives his dog Carl loving belly rubs, and attempts to veganize his mother's Filipino recipes to varying degrees of success.