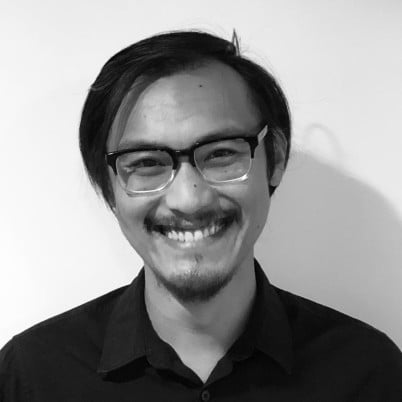 Post by Geo Ong
Upcoming Artist Grants and Opportunities: April 2022 Deadlines
Every month, Fractured Atlas provides a list of upcoming grants and opportunities for artists and arts-based projects so that you can discover more opportunities to get financial support and other resources for your work. As a fiscal sponsor of over 3,500 artistic projects, we provide access to grants for artists in every discipline.
If you are new to grant-seeking, check out our introduction to grants! If you're not already fiscally-sponsored, fiscal sponsorship can give you access to a wider pool of grant opportunities as well as other tools and resources. Learn more about our fiscal sponsorship program here.
If you are fiscally sponsored, be sure to review our grant application process as you apply for these grants or any others. To keep up with future opportunities as well as other tips for artists and arts organizations, sign up to receive our weekly blog newsletter.
Here are the upcoming opportunities for April 2022. Best of luck!
---

Each year, WaveMaker at Locust Projects awards a total of $60,000 in grant funding to artists across Miami-Dade County in the following three categories: New Work / Projects, Long-Haul Projects, and Research & Development + Implementation. Film, performance, dance, music, and other projects that fall outside a strict definition of visual art are eligible, as long as visual art is the leading component. Grantees receive up to $6,000.
Geographic Focus
Miami-Dade County, FL
Deadline
April 1, 2022
---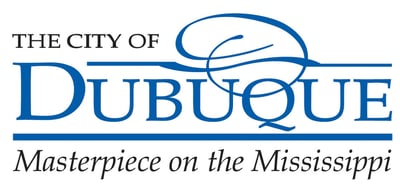 Dubuque, Iowa's Office of Arts & Cultural Affairs is now accepting sculpture submissions for the 2022-23 Art on the River sculpture exhibit along the Mississippi Riverwalk in the Port of Dubuque. "Crossing Bridges" has been selected as this year's theme. Successful applications will propose sculptures that draw upon themes of connection, unity, equitable progress, and stability. Applicants should seek to inspire viewers to reflect on "bridges" as a concept that represents the connection between individual experience and a shared humanity.
Geographic Focus
Global
Deadline
April 1, 2022
---

The College of Art and Design at Rochester Institute of Technology seeks proposals for temporary, outdoor exhibition of artwork/sculpture as part of the Anna Ballarian Visiting Artist Series (ABVA). Selected artists will receive a $10,000 stipend to complete, transport and install the artwork/sculpture. The stipend also includes transportation, lodging, meals, and honorarium costs. Applicants must be 21 years of age or older and must have previous experience with fabricating, transporting and installing public/outdoor artwork.
Geographic Focus
Global
Deadline
April 1, 2022
---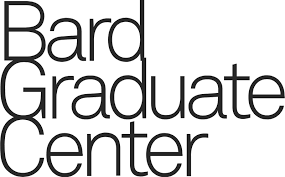 The Bard Graduate Center Horowitz Book Prize is an annual award to the best book on the decorative arts, design history, or material culture of the Americas. Eligible titles include monographs, exhibition catalogues, and collections of essays in any language, published in print or in digital format. Submissions must have a 2021 publication date.
Geographic Focus
Global
Deadline
April 1, 2022
---

New York Foundation for the Arts (NYFA) is partnering with the Robert Rauschenberg Foundation to administer a new emergency grant program for professional dancers. This program provides one-time grants of up to $5,000 to professional dancers in need, who are in dire financial emergency due to the COVID-19 pandemic. Grantees can request funding for expenses that include but are not limited to housing, insurance premiums and health care, food, and transportation.
Geographic Focus
United States
Deadline
April 1, 2022
---

Submissions are now open for the BlackStar Film Festival, an annual celebration of the visual and storytelling traditions of the African diaspora and of global Indigenous communities, showcasing films by Black, Brown, and Indigenous artists from around the world. Narrative feature and documentary films must not exceed a running time of 120 minutes, and shorts must not exceed a running time of 40 minutes. Films must be directed by a person who identifies as Black, as Indigenous, or as a person of color (POC), and work must feature persons of color or tell a story of Black, Indigenous, or POC experience.
Geographic Focus
Global
Deadline
April, 1, 2022
---

De Ateliers is offering a twenty-month studio and tutoring program in Amsterdam, centered around weekly individual studio conversations, with regular and guest tutors, most of whom are practicing artists. In addition to individual studio space, participants gain access to basic workshop facilities, a library, public programs, shared housing, and stipends to cover basic costs of living. A completed art education is not required.
Geographic Focus
Global
Deadline
April 1, 2022
---

The Artadia Awards provide financial support, exposure and recognition to artists. The awards are unrestricted, allowing artists to use the funds in any way they choose. Applicants must be a contemporary visual artist, making artwork for presentation in a contemporary art context: museum, galleries, arts nonprofit, the public art realm, etc. In addition to financial support, awardees can participate in the Artadia Network to receive structured opportunities for new connections and resource sharing as well as receive a dedicated webpage on Artadia's online Artist Registry.
Geographic Focus
New York City
Deadline
April 1, 2022
---

Creative Capital's next two-year grant cycle "Wild Futures: Art, Culture, Impact" invites artists to propose experimental, risk-taking projects in the performing arts, technology, literature, visual arts, and moving image. Awardees receive direct project funding in varying amounts up to $50,000, advisory services, and a community of fellow awardees and other professionals who may provide additional support for the project. Applicants must be working artists with at least five years of professional artistic practice.
Geographic Focus
United States
Deadline
April 1, 2022
---

The Upper Manhattan Empowerment Zone (UMEZ) Mertz Gilmore Seed Fund for Dance is a grant program designed to support creatives with exceptional dance or choreographic talent, who exhibit a distinctive voice, and whose career path would benefit from the recognition and visibility that this award offers. The program will provide $5,000 grants to support 16 dance projects taking place in Upper Manhattan. Funding is intended for dance-centric projects, ranging from folk/traditional forms to contemporary and socially engaged artistic practices.
Geographic Focus
Upper Manhattan, NY
Deadline
April 1, 2022
---

eTextile Spring Break is a weeklong camp for people interested in deepening their knowledge of eTextiles and electronic craft. This year's camp will be hosted at Prairie Ronde in Vicksburg, Michigan. Selected participants will pay a fee of $450 to cover shared lodging, workspace, materials, tools, and more.
Geographic Focus
Global
Deadline
April 1, 2022
---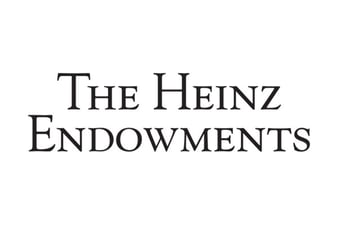 The Heinz Endowments' Small Arts Initiative recognizes the significant and ongoing contributions that small arts organizations make to the Pittsburgh region. For the purposes of this initiative, small arts organizations are considered to have annual operating budgets of $300,000 or less. Grant amounts traditionally range from $1,000 to $20,000. Two types of grants are available: Project Support for Arts Organizations and Project Support for Fiscally Sponsored Collaborations.
Geographic Focus
Southwestern Pennsylvania counties (Allegheny, Armstrong, Beaver, Butler, Fayette, Greene, Indiana, Lawrence, Washington and Westmoreland)
Deadline
April 1, 2022
---

The Franklin Furnace Fund awards grants annually to early career artists of all backgrounds to assist the production of new major performance art works. Fund grants range between $2,000 and $10,000 based on the peer review panel allocation of funding received by Franklin Furnace. Artists from all areas of the world are encouraged to apply and selected artists must present their work in New York City.
Geographic Focus
Global
Deadline
April 1, 2022
---

Since 1981, Bemis Center has provided artists from around the world with dedicated time, space, and resources to conduct research and to create new work. Artists who have participated in Bemis Center's Residency Program or have exhibited at Bemis can apply for a 4-6 week Alumni Residency to continue their research and work. There is also an open call for Bemis's Sound Art + Experimental Music Program, which offers a unique experience for artists working in sound, composition, voice, and experimental music.
Geographic Focus
Global
Deadline
April 1, 2022
---

gener8tor Art is a 12-week accelerator program that helps visual artists in Wisconsin and beyond achieve greater success by providing the support and mentorship needed to maintain a sustainable practice and navigate the industry. The program focuses on supporting artists with a social activism component to their art practice, including themes of social justice, activism, creative placemaking, and community development. The program is completely free, and each artist selected receives a $15,000 grant to use to support their art practice.
Geographic Focus
Global
Deadline
April 3, 2022
---

New York Foundation for the Arts (NYFA) is partnering with the Robert Rauschenberg Foundation to provide one-time grants of up to $5,000 for recent unexpected medical, dental, and mental health emergencies that have occurred in the last six months to artists in financial need who are practicing in the visual arts, film/video/electronic/digital arts, and choreography.
Geographic Focus
United States
Deadline
April 5, 2022
---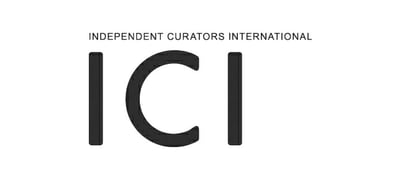 Independent Curators International (ICI)'s Curatorial Research Fellowships support early-to-mid-career curators to advance their practice and develop new knowledge in contemporary art, through research, travel, and the development of professional networks. Eligible applicants may apply to one or more of the four fellowship opportunities: BIPOC curators based in the U.S., curators of African descent based anywhere in the world, Indigenous curators based in the U.S., and curators focusing on practices and alternative histories of the region defined by the Mississippi River.
Geographic Focus
Global
Deadline
April 5, 2022
---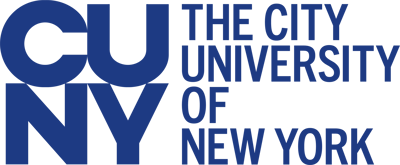 New York City choreographers and dance companies are invited to apply for residencies via the City University of New York (CUNY) Dance Initiative. The program provides local artists with rehearsal and performance space on 14 CUNY campuses across the five boroughs. Independent choreographers and professional companies representing a variety of dance styles, from contemporary to classical and culturally specific forms, are encouraged to apply.
Geographic Focus
New York City
Deadline
April 7, 2022
---

The Bemis Center residency offers the ability to research, experiment, and explore free from expectations. Residents enjoy generous sized, private live/work studios and have 24-hour access to extensive installation and production spaces. U.S.-based artists-in-residence receive a $1,000 monthly stipend and an additional $750 travel stipend, while international artists-in-residence are eligible to receive reimbursement of qualified expenses. A variety of disciplines are accepted.
Geographic Focus
Global
Deadline
April 8, 2022
---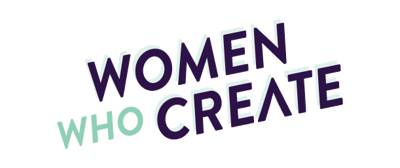 Women Who Create's Dream in Color Grant awards two $5,000 grants to two women of color who are making a difference in their communities — one to an undergraduate student pursuing a creative career, and another to a woman who is working on a project that celebrates diversity and inclusion. Applicants must self-identify as a woman of color and present financial need.
Geographic Focus
United States
Deadline
April 10, 2022
---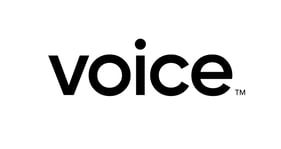 Voice's virtual NFT Residency has a mission to empower emerging creators in the NFT space. There are four collection themes: equity & justice, clean planet, future-proof, and well-being. The program offers a creation stipend, a bonus incentive, project guidance and support, as well as homepage and social promotion.
Geographic Focus
Global
Deadline
April 10, 2022
---

The Architecture + Design Independent Projects grant program is a partnership between the New York State Council on the Arts (NYSCA) and the Architectural League of New York, awarding grants for New York State-based individuals and teams to explore a design topic through creation or research. The program will award 18 grants of $10,000 to proposals in design fields, including architecture, landscape architecture, historic preservation, community-centered design, fashion, graphic, industrial, and interior design. Applicants must be professionals in their design field and the proposed work must be truly independent.
Geographic Focus
New York State
Deadline
April 13, 2022
---

Located within the unique ecosystems of Cascade Head and the Salmon River Estuary on Oregon's central coast, Sitka residencies provide time and space for self-paced work and reflection in an inspiring natural setting. Each resident receives private living space and, if needed, private studio space, provided free of charge. Sitka welcomes art and ecology inspired applications from a broad range of disciplinary and interdisciplinary practices.
Geographic Focus
Global
Deadline
April 15, 2022
---

Fire Island Artist Residency (FIAR), the first LGBTQ artist residency in the world, is now accepting applications for its 12th annual summer program in the secluded beach community of Cherry Grove, NY, an historic LGBTQ settlement of Fire Island. LGBTQIA+ emerging visual artists demonstrating new perspectives in contemporary visual art are encouraged to apply. Residents will share a live/work space for a four-week program marked by intimate studio visits with, and public lectures by, renowned leaders in contemporary art, scholarship, activism and curation.
Geographic Focus
Global
Deadline
April 15, 2022
---

The Hambidge Center, situated on 600 forested acres in the mountains of North Georgia, is the oldest residency program in the Southeast. Residents' time is their own; there are no workshops, critiques, nor required activities. Each resident is given their own private studio which provides work and living space with a bathroom and full kitchen. To encourage focused creativity, there is no internet in the studios. Hambidge accepts applications in various disciplines, including but not limited to ceramics, culinary arts, dance, music, and visual arts.
Geographic Focus
Global
Deadline
April 15, 2022
---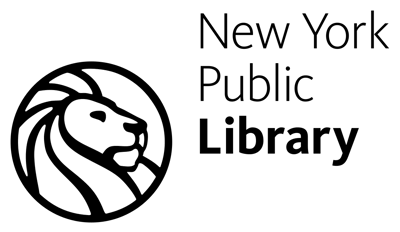 The Billy Rose Theatre Division at the New York Public Library for the Performing Arts is accepting applications for their inaugural Theatre and Technology Fellowship, which will support a scholar working on a project that examines technologies documented in the library's collection, or using innovative technologies to study theatre history. The fellow will receive a stipend of $10,000 for travel and living expenses in New York City and $2,500 for "photo orders" of previously undigitized material in the library's collection.
Geographic Focus
United States
Deadline
April 15, 2022
---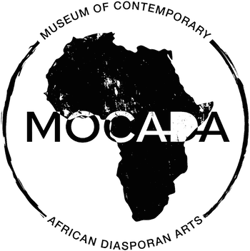 The Museum of Contemporary Diasporan Arts (MoCADA) and the Asian American Arts Alliane (A4) announced the Bandung Residency, a new program intended to foster solidarity between the Asian American/Pacific Islander (AAPI) and Black communities. 7-10 NYC-based visionaries will be invited to participate in a 3-month long, hybrid program consisting of self-directed and group learning exchanges. Participants will also receive an honorarium of $1,500 plus additional support of up to $1,000 for the execution of their project.
Geographic Focus
New York City
Deadline
April 17, 2022
---

Artists of all disciplines who live and work near Bronx County are encouraged to apply to the NYSCA/NYFA Artist as Entrepreneur Program. This free professional development program is an intensive, multi-day in-person event that delves into the fundamental principles of sustainability in the arts. Featured topics include strategic planning, finance, law, marketing, and fundraising. The structure is a blend of workshops, discussions, and breakout groups. Eligibility is open to all artists living and working within all five boroughs of New York City, but priority will be given to artists based in Bronx County.
Geographic Focus
New York City
Deadline
April 18, 2022
---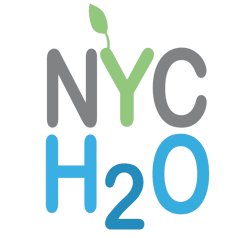 NYC H2O is now accepting entires for a mural context for its new storage container at the Ridgewood Reservoir. Artists and students (college and below) from Brooklyn and Queens are invited to submit their mural ideas. The themes are water, ecology, and history of the reservoir. The prize for local artists is $2,000 and the prize for students is $500.
Geographic Focus
Brooklyn and Queens, NY
Deadline
April 18, 2022
---

For the second issue of "Book Art Review," the Center for Book Arts invite reviews and feature essays that explore the "Hidden Parts of Design and Publishing." All writers will be paid a flat fee for reviews, features, and interviews.
Geographic Focus
Global
Deadline
April 18, 2022
---

The New York Art Residency and Studios (NARS) Foundation International Residency Program is now open to both U.S. and international artists. The program offers a minimum of 3-month residencies, providing space and time in an artist community, located in Sunset Park, Brooklyn. Artists receive curatorial and project support, weekly studio visits, networking opportunities, and participate in a program designed to foster artistic experimentation and exchange among peers.
Geographic Focus
Global
Deadline
April 19, 2022
---

Dance/NYC's Coronavirus Dance Relief Fund: New York State Edition aims to mitigate the impact of COVID-19 on individual dance makers based in New York State. The Fund will prioritize individual dance makers living outside of the New York City metropolitan area and offer unrestricted relief to those that have incurred financial losses due to the spread of COVID-19 and the social restriction measures implemented to contain the disease.
Geographic Focus
New York State
Deadline
April 20, 2022
---

China Residencies is partnering with Future of Memory to offer a three month online residency program for media artists, around the theme of resisting and interrogating algorithmic surveillance and control. The residency will culminate in a public facing online digital arts festival where residents will showcase their work and lead public workshops. Each resident also receives an unrestricted stipend of $2,000. Individuals and collectives of all creative practices, passports, ages, gender-identities, backgrounds, abilities, and interests are encouraged to apply.
Geographic Focus
Global
Deadline
April 20, 2022
---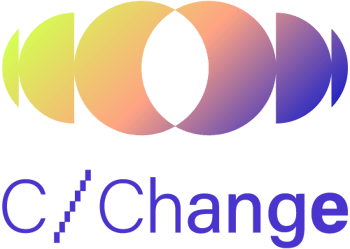 C/Change invites interdisciplinary individuals and teams around the globe to submit concepts for prototypes that utilize emerging technologies to enable cultural exchange. Accepted applicants receive up to $20,000 to develop a high-fidelity platform, tool, or experience, as well as expand their skill sets and join a community of design futurists through regular virtual workshops and meetings. Applicants from underrepresented communities are strongly encouraged to apply.
Geographic Focus
Global
Deadline
April 20, 2022
---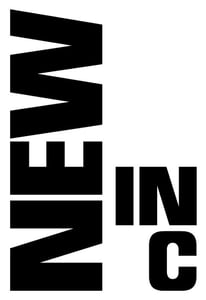 NEW INC is a shared workspace and year-long incubator program that supports a multidiscilinary community of individuals and small teams as they pursue a sustainable practice or bring a new business to life. Each member or small team is invited to join a Track to build intentional communities around common themes and concentrate on relevant opportunities. Five tracks are offered this year: Art & Code, Collective Abundance, Creative Science, Extended Realities, and Future Memory. The program is based in New York City but there is also a virtual membership option.
Geographic Focus
United States
Deadline
April 20, 2022
---

The New York State Office of Parks, Recreation and Historic Preservation has two open calls for artists to design, fabricate, and install public art at Marsha P. Johnson State Park in the Williamsburg neighborhood of Brooklyn. Proposals for a decorative gateway at the North 8th Street entrance as well as for a monument to the park's namesake, Black transgender pioneer and activist Marsha P. Johnson, both include a budget of $1.3 million.
Geographic Focus
Global
Deadline
April 20, 2022
---

The National Endowment for the Arts' Challenge America program offers support primarily to small organizations for projects in all artistic disciplines that extend the reach of the arts to populations that are underserved. The program features an abbreviated application, a standardized $10,000 grant amount, and a robust structure of technical assistance to facilitate entry to NEA funding opportunities.
Geographic Focus
United States
Deadline
April 21, 2022
---

Public Art CA, a project of public art consulting firm Dyson & Womack, is accepting proposals from artists or artist teams working in all forms of media and styles to design a 2-D image for an approximately 45 feet tall screen that partially wraps the exterior of the Richards Boulevard Office Complex parking garage in Sacramento, California. Artists who live and work within California or demonstrate a clear connection to California will be strongly considered.
Geographic Focus
Global
Deadline
April 22, 2022
---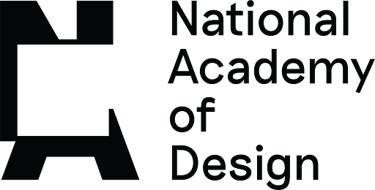 The National Academy of Design Abbey Mural Prize awards grants typically ranging from $10,000 to $40,000 to create or restore public murals—especially those that promote accessibility, serve local audiences, and inspire community dialogue. Applications are open to all artists, architects, designers, as well as arts and community-based organizations and other nonprofits, with project leads eighteen years of age or older.
Geographic Focus
Global
Deadline
April 24, 2022
---

The National Endowment for the Humanities and the Andrew W. Mellon Foundation jointly support individual scholars pursuing interpretive research projects that require digital expression and digital publication. NEH-Mellon Fellowships provide recipients time to conduct research and prepare digital publications. The maximum award amount is $5,000.
Geographic Focus
Global
Deadline
April 25, 2022
---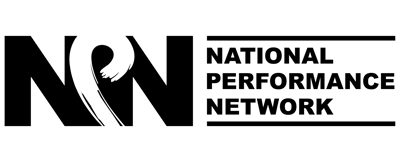 The National Performance Network's Take Notice Fund honors BIPOC artists living and working in Louisiana, providing funding to advance their artistic practices. Grant funds in the amount of $5,000 are unrestricted and intended to support an artist's creative practice and/or wellbeing. The program is open to all BIPOC artists/collectives and culture bearers, at any career stage, who are primary residents of the state of Louisiana and are at least 18 years of age at the time of application.
Geographic Focus
Louisiana
Deadline
April 28, 2022
---

The Harpo Foundation's Grant for Visual Artists provides direct support to under-recognized artists 21 years or older. Applications are evaluated on the basis of the quality of the artist's work, the potential to expand aesthetic inquiry, and the ability to fulfill the foundation's priority to provide support to visual artists who are under-recognized by the field. Awards are made up to $10,000.
Geographic Focus
United States
Deadline
April 29, 2022
---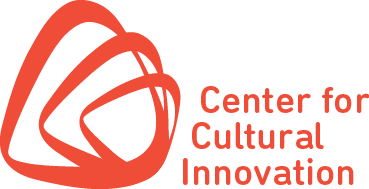 The Center for Cultural Innovation's CALI Catalyst program provides unrestricted grants of up to $5,000 to individual California artists and arts workers who are shifting the arts and culture sector in ways that tangibly give underrepresented voices more power and influence.
Geographic Focus
California
Deadline
April 29, 2022
---

Every year, the Studio Museum in Harlem offers an eleven-month residency for three local, national, or international artists working in any media. Individuals selected receive institutional guidance and professional development, research support, studio space, and a stipend of $25,000 paid out in bi-weekly installments over the course of the residency.
Geographic Focus
Global
Deadline
April 30, 2022
---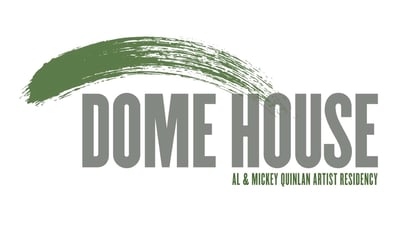 The Dome House Al & Mickey Quinlan Artist Residency aims to give artists working in the fine art mediums of drawing, painting, printmaking, photography and other mediums the space and support to create work in an inspiring and unique location. The artist in residence will also receive a $500 stipend to support creative endeavors and personal expenses.
Geographic Focus
Wisconsin, Illinois, Indiana, Iowa, Kansas, Michigan, Minnesota, Nebraska, North Dakota, Ohio, South Dakota
Deadline
April 30, 2022
---
Good luck! For more upcoming opportunities and tips to improve your grant applications, sign up to receive updates from our blog!
More posts by Geo Ong
About Geo Ong
Geo Ong is a Los Angeles native who now lives in Brooklyn, NY, with his family. He is a lifelong urbanite who is learning how to seek solace in the natural world. Prior to joining Fractured Atlas, he spent twelve years working for independent bookstores. He reads whenever he gets the opportunity, gives his dog Carl loving belly rubs, and attempts to veganize his mother's Filipino recipes to varying degrees of success.