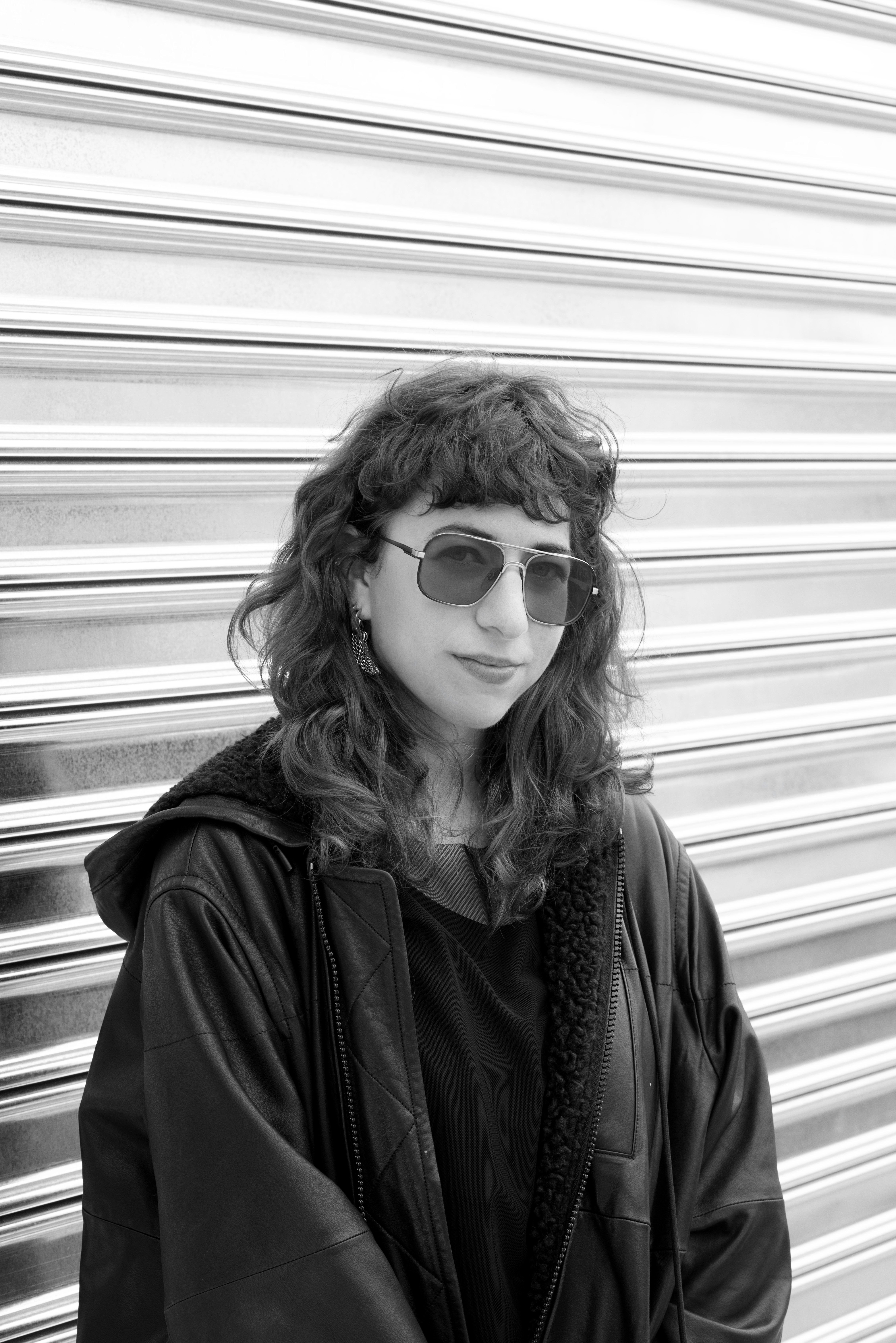 Post by Nina Berman
Upcoming Grant Deadlines and Opportunities (01/12/21)
Every month, Fractured Atlas provides a list of upcoming grant opportunities for artists and arts-based projects so that you can discover more opportunities to get financial support for your work. As a fiscal sponsor of 4000+ artistic projects, we provide access to grants for artists in every discipline.
If you are new to grant-seeking, check out our introduction to grants and our grants webinars. If you're not already fiscally-sponsored, fiscal sponsorship can give you access to a wider pool of grant opportunities. Learn more about our fiscal sponsorship program here. If you are fiscally-sponsored, be sure to review our grant application process as you apply for these grants or any others.
Here are the upcoming opportunities for February 2021. We're rooting for you!
---

V2_ is accepting applications for the Alex Adriaansens Residency. The Alex Adriaansens Residency provides a Dutch or international artist or designer the possibility to conduct a year-long research project into the material basis and aesthetics of our digital culture.
As the realm of media art and design grew increasingly obsessed with everything digital and virtual, V2_'s late director and cofounder, Alex Adriaansens, became fascinated by the interaction between matter and media. In memory of his strong focus on artists and designers as the alchemists of our time, V2_ is seeking artistic and design research projects that explore the ways in which media technology, its products and their reception, are informed by materiality.
The residency offers a stipend, plus materials, travel, and accommodation expenses totaling €7,000 plus workspace at V2_ as well as curatorial, managerial and production support by V2_ staff.
Geographic Focus
Global
Deadline
February 1, 2021
---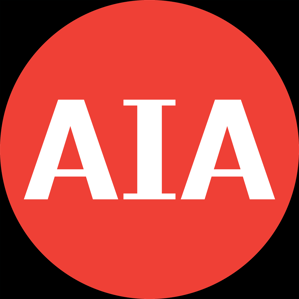 AIA New York is accepting applications for the Arnold W. Brunner Grant. This grant furthers advanced study in any area of architectural investigation that will effectively contribute to the knowledge, teaching, or practice of the art and science of architecture. The proposed investigation is to result in a final written work, design project, research paper, or other form of presentation. Recipients can receive up to $15,000. Applicants must be US citizens engaged in the profession of architecture or a related field. They must have received their first professional degree at least five years prior to the date of application.
Geographic Focus
United States
Deadline
February 1, 2021
---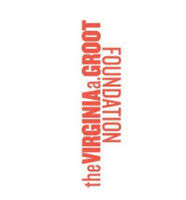 The Virginia A. Groot Foundation established the Virginia A. Groot Foundation Grant in 1988 so that a ceramic sculpture or sculpture artist may have the opportunity to devote a substantial period of time to the development of their work.
Each year the Virginia A. Groot Foundation offers three grants (up to $50,000, $20,000, $10,000) to artists who have exceptional talent and demonstrated ability in ceramic sculpture or sculpture. Artists may be at any stage of career development, from emerging through mature. Applicants must be 21 years or older at the time of the application deadline.
Geographic Focus
Global
Deadline
February 1, 2021
---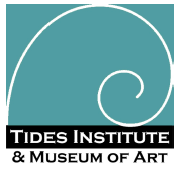 Founded in 2013 and now in its ninth year, The StudioWorks Artist-in-Residence Program at the Tides Institute & Museum of Art (TIMA) offers residency opportunities to visual artists from the U.S. and abroad to deepen and develop their practice within a community setting. Studios, museum, and housing are located within the historic downtown and working waterfront of Eastport, Maine and overlook the U.S./Canada boundary. TIMA's downtown StudioWorks building contains private studios, common work areas, and a ground floor printmaking and letterpress studio. So far, 62 artists from 18 different states and three foreign countries have participated in the program.
Proposals will be considered from artists working in drawing, painting, digital and new media, photography, printmaking and letterpress, installation, sculpture, textiles or a combination of these.
Geographic Focus
Global
Deadline
February 1, 2021
---

The California Arts Council is accepting applications for its Impact Projects. The Impact Projects grant program intends to support collaborative projects that center artists and artistic practice in responding to issues facing California at this time, including the pervasive social, political, and economic inequalities experienced by those communities most vulnerable to, and adversely affected by, the COVID-19 pandemic. This program prioritizes local artists and forms of arts and cultural expression that are unique to, and/or historically rooted in, the specific communities to be served.
Impact Projects grants support arts organizations for collaborations between local artist(s) and community members to develop and express their own creative and artistic goals and address a community-defined need. Collaborative projects will utilize various creative practices to impact social issues affecting their communities, including but not limited to systemic/structural racism, education, poverty, health disparities, housing insecurity, violence, food insecurity, cultural/social justice, intergenerational learning, environmental sustainability, and the digital divide.
Applicant organizations can request up to $18,000 for the grant period.
Geographic Focus
California
Deadline
February 2, 2021
---

The New Hampshire State Council on the Arts recognizes the importance of the creative workforce to New Hampshire's economy. Artist Entrepreneurial Grants support opportunities that will benefit artists' careers and small businesses, including the development of business skills, participation in programs to raise the level and quality of their art, and participation in programs that will bring their art to the widest possible markets. Funding requests may be made for $250 -$1,000. The grant is available to individual professional New Hampshire artists, 18 years of age or over, who devote a majority of their time to practicing, performing and/or teaching an arts discipline. Applicants must also have been New Hampshire residents for at least one full year and still be residents at the time grants are awarded.
Geographic Focus
New Hampshire
Deadline
February 5, 2021
---

Locust Projects invites local, national, and international artists to apply for the opportunity to access the space and resources to create ambitious, large-scale new work. Proposals are reviewed by a rotating jury comprised of local, national and international artists that have previously exhibited at Locust Projects and one local curator. Locust Projects provides selected artists with curatorial guidance, production budget, artist wage fee, documentation, and an opportunity to stay in the Locust Projects residency house located a block away.
They present visual artists working in any medium and any stage in their career as long as the work they propose for Locust Projects demonstrably pushes their practice in new directions as part of our mission to invite risk-taking and experimentation. Collectives and artist collaborations are encouraged to apply as long as the work is presented as a singular vision. Artists addressing social justice issues including race, identity, gender parity, basic needs, climate change, environmental advocacy, and more, through their projects are encouraged. Final projects are realized with support from a collaborative environment and supportive Locust Projects staff.
Geographic Focus
Global
Deadline
February 6, 2021
---

BKLYN CLAY's Artist Residency program serves as a vehicle to honor and uplift the artistic vision and work of BIPOC artists, in an effort to promote equity, opportunity, and access within the field of ceramics. Artists-in-residence are encouraged to use the residency to continue their current practice, execute specific projects, or experiment with ways of implementing clay into their practice with the support of BKLYN CLAY instructors and studio staff.
Applicants must self-identify as Black, Indigenous, or as a person of color and maintain an active and visible studio practice as an emerging artist.
The residency lasts for three months and includes semi-private studio space and studio materials with the option to audit classes.
Geographic Focus
United States
Deadline
February 8, 2021
---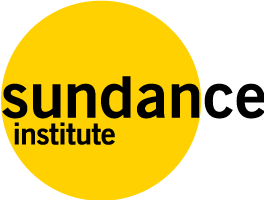 Sundance Institute is accepting applications for their documentary fund. The Sundance Institute Documentary Film Program supports independent nonfiction films with budgets under $1,000,000. Creative and editorial control must be held by members of the films' key creative teams.
For United States productions, they prioritize films led by artists from historically underrepresented communities. Projects that focus on historically underrepresented communities must have a key creative from the community or with deep ties to the community in a power-holding position represented on the team.
For international productions, they prioritize films led by artists from Africa, China, India, Latin America, and the Middle East. Indigenous artists globally and artists from the above regions who are living in the diaspora are also prioritized.
Applicants may submit at any production phase from development through post-production. All proposals must convey some vision for a finished film. Projects that have not yet secured characters or subjects, are unable to articulate a story or structure, or are unable to explain the project's driving central question are discouraged.
Geographic Focus
Global
Deadline
February 8, 2021
---

For the seventh edition of the Crystal Ruth Bell Residency, China Residencies is inviting people who work with all kinds of media to apply for a fully-funded, 6-month remote residency in 2021. They welcome proposals of media arts and mediated projects for documentaries, videos, films, journalism, AR/VR/mixed reality, games, websites, interactive installations and projects connected to mainland China, Hong Kong, Chinatowns, and the greater Chinese diaspora worldwide in some way.
They are calling for individuals and collectives working in all types of creative practices, of all passports, ages, gender-identities, backgrounds, abilities, and interests to send proposals. Individuals and duos from all nationalities are encouraged to apply, including China, Hong Kong, Taiwan and Macao. This is a wide open call, with no restrictions based on age, medium, educational background, or any other criteria.
Each selected project(s) will receive a total USD $10,000. The residency dates will be flexible and take place between March 2021 and December 2021, with many opportunities for project feedback and visits with guests, in-depth workshops on budgeting & fundraising, mentorship and introductions, and help visioning paths to completion and new ways to share work.
Geographic Focus
Global
Deadline
February 9, 2021
---

Co-presented with AICA USA (US section of International Association of Art Critics), CUE Foundation is accepting applications for their the Art Critic Mentoring program. The program provides seven writers annually with the opportunity to work with an established art critic appointed by AICA to compose a long-form critical essay on one of CUE's exhibiting artists. Over the course of two months, each writer conducts studio visits with an exhibiting artist and composes a long-form critical essay, which will be published by CUE in a printed exhibition catalogue and online. The program is open to writers of any age in the early stages of their careers. The writer selection process consists of a nomination and open call hybrid. Writers are awarded a $600 honorarium. To read past essays, browse the archive.
Geographic Focus
New York City
Deadline
February 9, 2021
---

The NYSCA/NYFA Artist Fellowship is a $7,000 unrestricted cash grant available to artists living in New York State and/or one of the Indian Nations located therein.
This grant is awarded in fifteen different disciplines over a three-year period (five categories a year) and the application is free to complete. The NYSCA/NYFA Artist Fellowship is not a project grant, but is intended to fund an artist's vision or voice, at all levels of their artistic development.
Applicants must be 25 years or older and must have maintained New York State residency, and/or residency in one of the Indian Nations located therein, for at least the last two consecutive years (2019 & 2020). They cannot be enrolled in a degree-seeking program of any kind or have received a NYSCA/NYFA Artist Fellowship in any discipline in the past five consecutive years. Applicants must be the originators of their work and cannot submit any work samples that have been previously awarded a NYSCA/NYFA Artist Fellowship.
Geographic Focus
New York
Deadline
February 10, 2021
---

The Foundation of Lower Saxony grant at the Edith-Russ-Haus for Media Art supports a wide spectrum of media art, from video art and net-based projects to audio works and audio-visual installations.
Each of the three grants will be awarded €12,500 for the production of a new project in the area of media art.
Applicants must propose projects or artistic works that will be completed within the six-month duration of the grant. However, an extension up until April 2022 can be negotiated. Only artists may submit an application, not institutions. Both individual artists and artist groups can apply; however, the grant amount is the same for groups as for individuals. For artist groups, the applicant whose name is provided as a contact will be considered responsible for the Project.
Grant recipients are expected to be involved in the activities of the Edith-Russ-Haus, including, for example, running workshops and giving presentations and artist talks. The dates of such activities will be arranged in consultation with the Edith-Russ-Haus.
Geographic Focus
Global
Deadline
February 10, 2021
---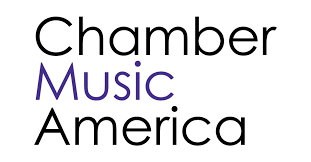 Chamber Music America's New Jazz Works program provides grants to U.S. jazz ensembles to create, perform, and record new works. The new work may be composed by the ensemble leader or a member of the ensemble. Since 2000, CMA has commissioned 250 original jazz works. Only ensembles consisting of 2-10 musicians may apply to this program. The composer may be either the bandleader or a member of the ensemble. The composer must be an individual, not a group, must be a citizen or permanent resident of the U.S.
The New Jazz Works provides recipients in four ways; with funding to create the work, perform the work, with administrative support, and with admittance to the CMA National Conference.
Geographic Focus
United States
Deadline
February 12, 2021
---

Bay Area Video Coalition is accepting applications for the MediaMaker Fellowship. The MediaMaker Fellowship is devoted to supporting documentary filmmakers grappling with critical issues of our time through the use of bold cinematic language and innovative impact strategies.
They are seeking candidates who have the potential to impact our understanding of how documentaries can transform the world, as well as expanding the quality of the art of nonfiction.
This ten-month-long program supports the development of documentary projects that are nearing post-production, and includes $10,000 distributed to each Fellow over the course of the Fellowship as well as professional mentorship and strategy sessions focused on documentary storytelling, career sustainability, fundraising, distribution, and more.
The project should be non-commercial, primarily documentary or nonfiction in nature, and should have the potential for social impact.
BAVC will select eight Fellows; half Bay Area-based and half from elsewhere in the United States. At this time the program cannot support Fellows who are primarily based outside of the U.S.
Geographic Focus
United States
Deadline
February 14, 2021
---

Traditionally, Queens World includes a multi-day annual film festival, year-round screening opportunities for alumni, special events to bring the indie film community together and educational initiatives for youth and seniors. The 11th Annual Queens World will run June 23 – 26, 2021 and is set to return to the Museum of the Moving Image and Kaufman Astoria Studios while extending its vision to include events with partners around the world. For 2021, the festival has chosen "hope" as its theme. Programmers are interested in films that examine, explore, defy, contradict and support the theme.
Geographic Focus
Global
Deadline
February 15, 2021
---

The purpose of the Ali Youssefi Project Artist in Residency is to give meaningful support to artists and creatives. This project aims to nurture artists from a diverse range of backgrounds and uplift the work of artists, with a particular focus on underrepresented perspectives and voices. They welcome all visual artists working with a wide range of mediums. This residency is open to national applicants and will take place in Sacramento, California, for a period of 3 months.
Residents receive access to a furnished studio apartment at Warehouse Artist Lofts, a work studio at Verge Center for the Arts, participation in WAL events and Verge programing, $500 monthly stipend, travel stipend of $500 available, and an end of the year group show at Verge gallery.
Geographic Focus
United States

Deadline
February 16, 2021
---

BRIClab is a multi-disciplinary residency program created to advance opportunities for visual artists, performers, and media makers. This newly reimagined program offers emerging and mid-career artists essential resources, mentorships, and opportunities to share their work. The residency aims to build a stronger and more diverse artistic community in Brooklyn by supporting long term growth and fostering relationships across disciplines.
The program's four tracks are Contemporary Art, Film + TV, Performing Arts, and Video Art. Each track offers unique resources designed to meet the needs of varied artistic practices. Residents receive additional financial support, mentorship, skills-based learning opportunities, and documentation of their work.
Geographic Focus
New York City, NY
Deadline
February 18, 2021
---

Sharpe-Walentas Studio Program residents are selected annually based on merit from a competitive pool of applicants by a professional jury. The Sharpe-Walentas studios are located in Brooklyn. Studios have freight and passenger elevator access, high ceilings and natural light. Communal spaces include a kitchen, slop sinks, restrooms and a sitting area with wi-fi. Studio access is 24/7.
The program is open to professional visual artists, 21 years or older who live in the U.S., as well as U.S. citizens or permanent residents living abroad. Applicants may not be enrolled in any degree program, participate in any other residency program, or maintain a separate studio during their residency.
Geographic Focus
United States
Deadline
February 15, 2021

---

Good Hart is now accepting writers and composers/songwriters for its residency program in Good Hart, Michigan. The residency can be for one to three weeks and includes use of the 1,150 sq. ft. residence and a 24×14 detached studio (for visual artists) as well as a $500 stipend.
Geographic Focus
Global
Deadline
February 17, 2021
---

La Casa Encendida and Fulgencio Pimentel are pleased to present the fifth Puchi award. The competition is open to books in any genre or form: fiction, non-fiction, poetry, novels, comics, picture books, essays, cookbooks, geography books, combinations of the above or any other type imaginable. They are looking for one-of-a-kind books, or even a whole new kind of book.
This competition is open to literary and graphic projects of any kind that stand out by virtue of their premise, literary and graphic quality, originality, unconventionality or mold-shattering conception. A book can contain everything and anything, and that is precisely what this contest wants: fiction and nonfiction, essays, informative literature, poetry, illustration, comics, cookbooks, geography books, combinations of the above or any other type of work.
The aim of this award is to shine a spotlight on works of the highest quality and originality.
Geographic Focus
Global
Deadline
February 18, 2021
---

The Singapore Art Museum is now accepting applications for the 2021 cycle for three residencies: the Artist Residency; Community & Education Residency; and Curatorial & Research Residency.
The Artist Residency is a 6-month program open to artists and collectives who are looking to develop artistic practices and emergent modes of artmaking. The Community & Education Residency is a 1 to 3-month program open to practitioners who explore the relationship between art practice and forms of education or whose core practice engages with local communities or the public in various ways. The Curatorial & Research Residency is a 1 to 3-month program open to curators and researchers who are working on, or interested in exploring, new modes of curatorial thinking and research processes.
Selected residents will be hosted in Singapore between July 2021 and March 2023, for a period of between one and six months. Open to both Singapore-based and international practitioners, across all discipline of the arts, the 2021 cycle focuses on processes and practices which engage with notions of "intimacy" and/or "infrastructures," the impact on technology on contemporary life, sociability of the internet, connectivity and capacity of networked platforms, agency and empowerment in civic technology, and digital participatory platforms.
Geographic Focus
Global
Deadline
February 28, 2021
---
Sign up for our newsletter to stay up to date with upcoming opportunities and tips to improve your grant applications.
More posts by Nina Berman
About Nina Berman
Nina Berman is an arts industry worker and ceramicist based in New York City, currently working as Associate Director, Communications and Content at Fractured Atlas. She holds an MA in English from Loyola University Chicago. At Fractured Atlas, she shares tips and strategies for navigating the art world, interviews artists, and writes about creating a more equitable arts ecosystem. Before joining Fractured Atlas, she covered the book publishing industry for an audience of publishers at NetGalley. When she's not writing, she's making ceramics at Centerpoint Ceramics in Brooklyn.