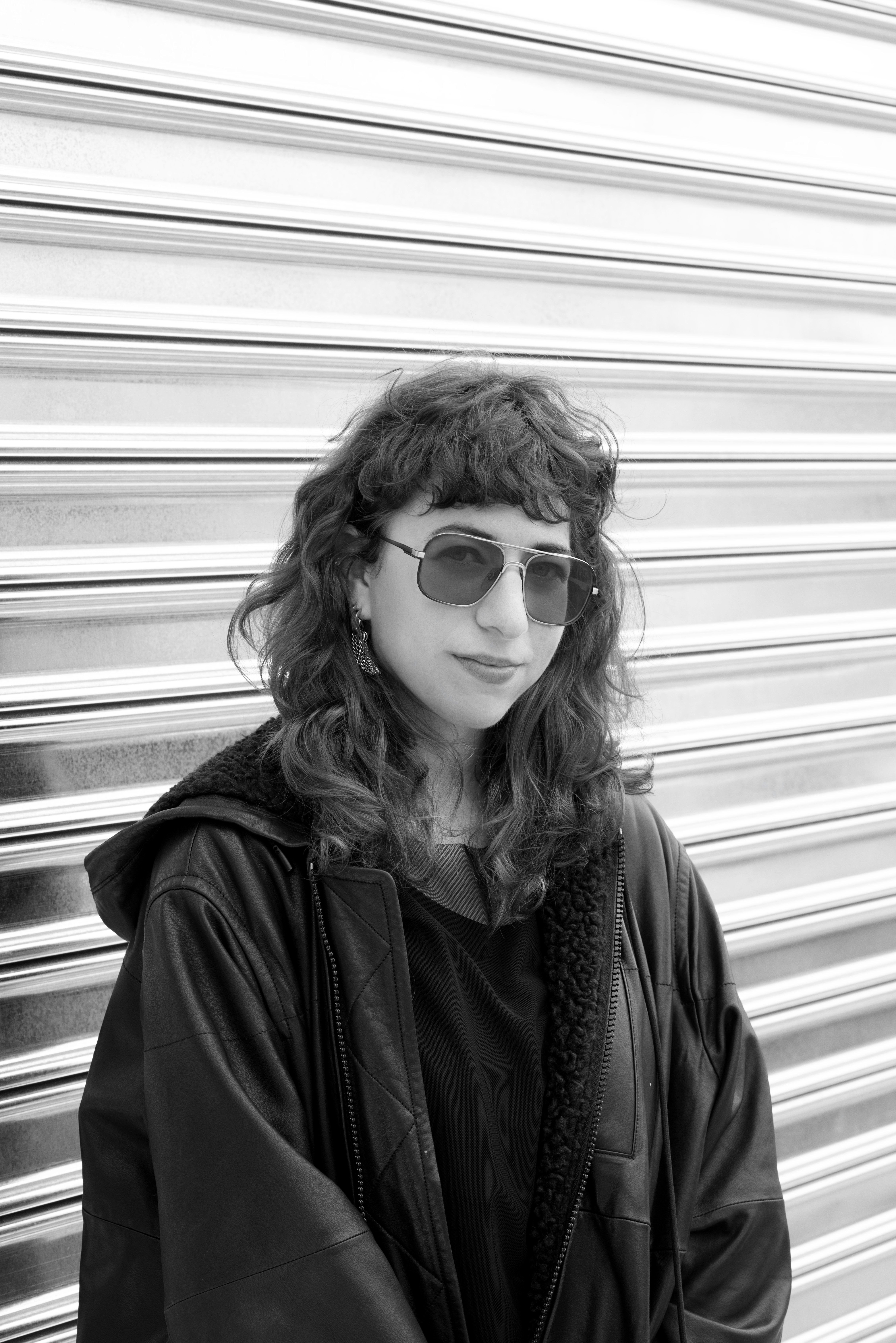 Post by Nina Berman
DocProject, Legal Clinic Supporting Documentary Filmmakers
Documentary filmmakers are often, by the nature of their work, in complicated legal territory. There are releases to sign with subjects and sources, questions of trespassing and hidden recording equipment, and the concern that editing can over-determine a narrative. And, depending on how sensitive the topic is, there can be a risk of legal action if the subject doesn't like the final produced piece.
So, it matters for documentarians to know how to make work within the boundaries of the law. For independent documentary filmmakers, it can be hard to figure out exactly what the laws are and how to ensure that they are compliant. That's one of the reasons that Yale Law School's DocProject exists.
They provide pro bono legal advice to their clients ranging from drone usage to release forms. It's designed to be mutually beneficial, existing as a training clinic for students while also providing useful legal support to independent documentarians.
Sandra Baron, DocProject co-director, shares with us how the clinic functions, how to get involved, and the most common issues that she sees documentary filmmakers come up against.
Can you introduce yourself to our audience?
The DocProject of Yale Law School is housed in New Haven, CT. We are a small team of supervising lawyers and Yale Law students who do research and advise independent documentary filmmakers on a range of issues related to dealings with sources, filming and audio acquisition of content, and the edited content of their films. The issues we most frequently encounter include the wide range of privacy laws including trespass, drone use, hidden microphones and cameras, and private facts; libel and false light, reporters' privilege, and access.
In addition to the DocProject lawyers and students, we regularly reach out to local practicing attorneys in the states in which our clients are working, in order to properly bring expertise in local laws and practices to our advice.
We do not do "business affairs" work, such as contracts or licenses of any kind, the exception being that we frequently prepare release agreements for individual participation, location and materials for our clients. We do, however, in instances where filmmakers need such business oriented assistance, try to find them lawyers and legal clinics that do that area of work.
What is DocProject? How does it relate to the larger clinic?
DocProject was created a few years ago and tucked itself under the umbrella of MFIA [the Media Freedom and Information Access Clinic At Yale Law School]. As a result, we have easily available to us the expertise of the MFIA attorneys and students on issues of access and Freedom of Information laws.
MFIA is a clinic at Yale Law School that primarily handles litigation on relatively broad-based issues of access to government and corporate information. MFIA also does policy papers on issues related to access. MFIA generally has between 25 and 30 students per term working on its various litigation and policy projects and is overseen by three supervising attorneys in addition to the DocProject lawyers. MFIA recently added a project providing advice to local news organizations to its roster.
Who do you work with at DocProject?
Our clients are independent documentary filmmakers, ranging from those with a great deal of experience to those who are earlier in their documentary careers. We generally work with six or so active clients at the same time. While we are available for one-off questions, our clients are almost universally ones who are with us over an extended period of time and seek advice on a range of issues. While, as a law school based operation we work primarily on an academic calendar, most of our clients span more than one term and often more than one academic year.
What are the common issues or concerns that you are assisting documentarians and journalists with? What are some assumptions people generally make about privacy, documentary, and potential legal action that you'd like to clear up?
There are several issues that we see frequently and that stand out:
1. Releases: It is best to have a well written, all-inclusive release form from the start of filmmaking for use at the least with those being interviewed, even if not everyone who will be seen or heard in the film has signed such a form. Having to go back to those previously interviewed to get such a release signed is not only a hassle, but can lead to some unpleasant encounters including second thoughts about having been interviewed to begin with and even a refusal to sign.
In addition, we encourage, and help to draft, coherent oral statements that the filmmaker can use at the start of an interview or group encounter to serve in lieu of obtaining a signed written release form when that is impossible or impractical. The statement explains who the filmmaker is and what [they are] engaged in doing. The use of such statements should be filmed when given and being acknowledged by the listener(s). While not as protective as a signed release form, by giving notice to those who may appear in the film prior to filming (and having evidence of it on tape), it can ward off potential privacy and related claims.
There is a great deal of advice we provide, and discussion with our clients, about handling those who will be seen and heard in the film.
2. Where the filmmaker is filming: In addition, various forms of venues for shoots – such as private property or certain government property – regularly raise issues which are best discussed before the filmmakers want to enter the venue. In addition to determining whether obtaining a release form from a venue is a good idea in a given situation, there are the questions of how to handle being told to leave a venue or being asked to sign an agreement from the venue.
We find that there is a good deal of appropriate concern and questions that arise in these very fundamental areas of production.
3. Drone use: Documentary filmmakers need to know that there are federal and sometimes even state and local regulations regarding the use of drones. The existence, let alone the content, of these restrictions on use of drones is still not common knowledge in the documentary field.
4. Fair use: The use of third party intellectual property – whether photographs, film clips, print publications, music or otherwise – is a very challenging area for filmmakers. The fact that the "rules" for such uses can be so situation dependent, and too often seem in legal flux, muddies the matter. There are too few truly hard and fast rules for filmmakers to rely upon.
There are lawyers and legal clinics that have deep expertise in fair use analysis; that is, the use of third party material that does not require a license from the intellectual property owner. The DocProject does not have to advertise as having that expertise. As with other highly experienced media counsel, however, we can offer rather general advice on fair use of third party materials and flag copyright issues in the work that filmmakers ask us to review.
5. Libel and false light invasions of privacy: Two claims that sometimes look more alike than they are. I have done a number of informal primers for filmmakers who contact us about these potential issues. These are claims that every documentary filmmaker should have a basic understanding of, including their differences. The DocProject tries to remove some of the mystery around these claims, and upon reviewing films at various stages, to issue spot, discuss potential corrective measures, and engage in risk analysis for clients on potential trouble spots.
6. Editing: One of the most challenging aspects of documentary filmmaking is editing. Filmmakers often have so much material with which to work, and interview subjects are not always concise in making their points. Editing is a necessary process. But it also can be the basis for libel or false light claims, to name the most frequent legal concerns, as well, of course, as challenges to the overall accuracy and validity of the film. All filmmakers need to be acutely aware of their editing so as to not modify the meaning of what the entirety of the subject's statements might convey or imply. It is an easy admonition to state. As noted, we recognize that it can be a challenge sometimes to remain aware of and to spot deviations when they occur.
While the lawyers of the DocProject are not fact-checkers, we not infrequently serve as a form of editorial inquisitor in that we question the basis of statements made in a film that appear defamatory or violative of the privacy of the subject of the statement. That is very frequently the role played by counsel asked to review a cut of a documentary.
7. Risk analysis: It is sometimes difficult for documentary filmmakers to evaluate the risk to their work from legal claims. Not infrequently, we actually see greater concern from our clients than may be necessary in discussing questions with them. Counsel, such as the DocProject, can work with a filmmaker to reduce risks to their work, and to evaluate what risks are being taken with a given filmmaking effort. In the end, of course, any choices are up to the film's production team.
It needs to be noted that no amount of work can guarantee that the film won't be challenged or even that a lawsuit brought. People and entities sue even if the odds are against [them] winning their claims. (While lawsuits that cannot be won are brought, the enactment in so many states of Anti-SLAPP statutes, more in recent years than in the past, should reduce the number of frivolous lawsuits brought against documentary filmmakers. We would be glad to say more about these statutes if anyone wishes.) Utilizing lawyers can help, however, to minimize risk and to evaluate any risks being taken in the production and distribution of a documentary.
Are there a few pieces of advice would you give a general population of creatives related to privacy/liability/the gathering of information? What are some good rules of thumb or things for everyone to keep in mind?
I think I touched upon some of the key areas we find in our work. But, one thing I might add is that legal advice early on may save a filmmaker more work, and difficulties, later. We realize that money is so tight in the documentary filmmaking process, but there are now a few clinical programs that provide no cost, pro bono legal counsel, including Yale's DocProject. We would urge filmmakers to take advantage of them.
If people want to seek legal advice from the clinic, how can they get in touch with you?
Send us an email: sandra.baron@ylsclinics.org jennifer.borg@ylsclinics.org.
We have a fairly straightforward form for a film team to fill out to apply to be a client of the Clinic. We do caution potential clients that working with a law school clinic is not quite the same as having a private attorney. For one, as noted above, our primary work is done during the academic calendar terms. We exist to provide excellent legal counsel to our clients, but also to educate lawyers-to-be in media law and advising media clients. Students do the bulk of the research and writing for and about our clients' questions, with all work reviewed by one or more supervising attorneys. As a result, and as a rule, we do not produce answers overnight. That said, in truly urgent situations, we do try to provide guidance to our clients.
Anything else you'd like to add?
We find working with documentary filmmakers enormously rewarding. Their passion for their work inspires us. And the content of the films we are working on intrigues and educates us.
More posts by Nina Berman
About Nina Berman
Nina Berman is an arts industry worker and ceramicist based in New York City, currently working as Associate Director, Communications and Content at Fractured Atlas. She holds an MA in English from Loyola University Chicago. At Fractured Atlas, she shares tips and strategies for navigating the art world, interviews artists, and writes about creating a more equitable arts ecosystem. Before joining Fractured Atlas, she covered the book publishing industry for an audience of publishers at NetGalley. When she's not writing, she's making ceramics at Centerpoint Ceramics in Brooklyn.