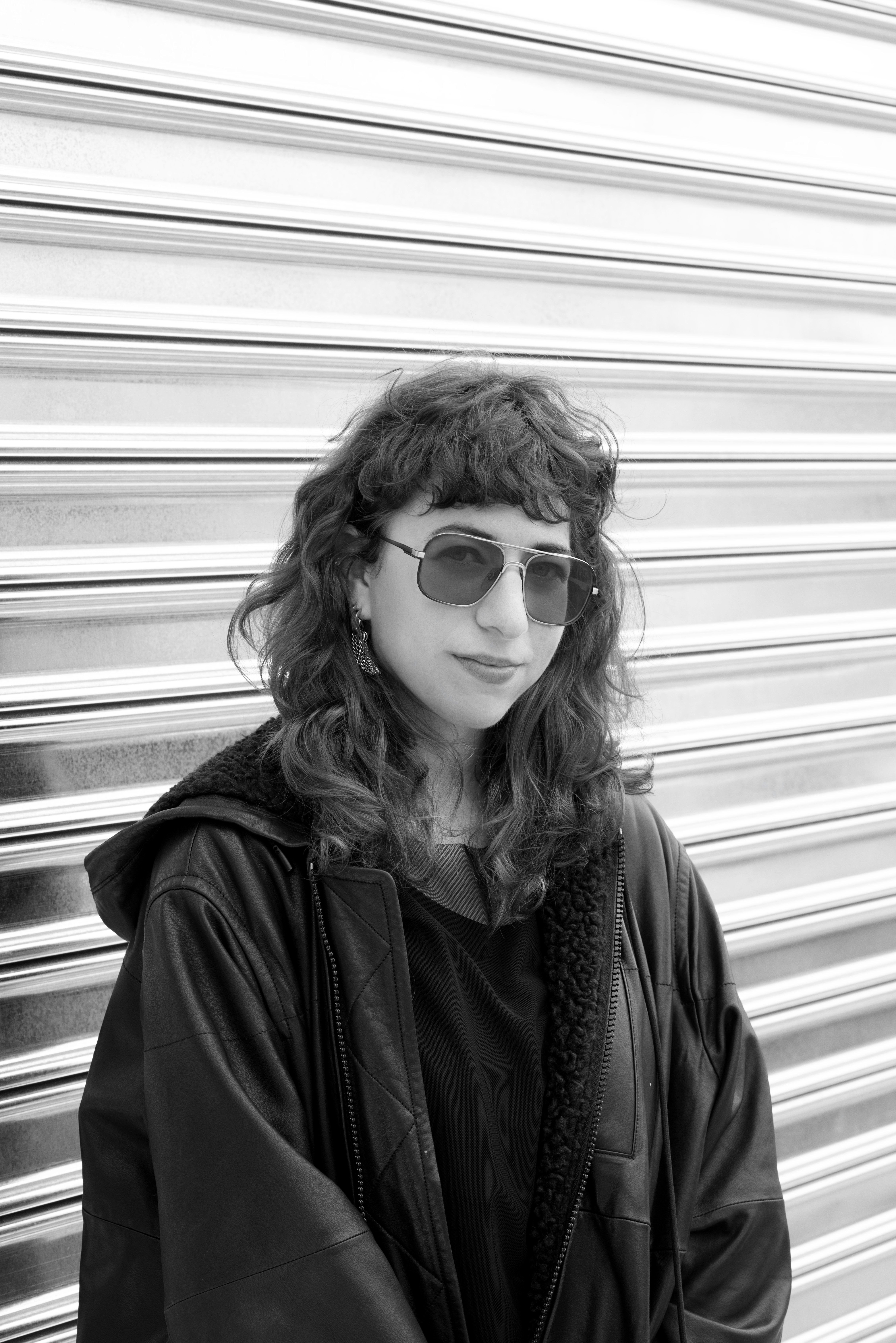 Post by Nina Berman
Upcoming Grant Deadlines and Opportunities (11/09/2021)
Every month, Fractured Atlas provides a list of upcoming grants and opportunities for artists and arts-based projects so that you can discover more opportunities to get financial support and other resources for your work. As a fiscal sponsor of over 3,000 artistic projects, we provide access to grants for artists in every discipline.
If you are new to grant-seeking, check out our introduction to grants and our grants webinars. If you're not already fiscally-sponsored, fiscal sponsorship can give you access to a wider pool of grant opportunities. Learn more about our fiscal sponsorship program here.
If you are fiscally sponsored, be sure to review our grant application process as you apply for these grants or any others. To keep up with future opportunities as well as other tips for artists and arts organizations, sign up to receive our weekly blog newsletter.
Here are the upcoming opportunities for December 2021. Best of luck!
---

The mission of the Cultural Grants Program is to play an active role in the development of Chicago's arts and culture community by funding artists and arts organizations that have the potential to meaningfully contribute to the City's cultural vitality. The Individual Artists Program aims to assist Chicago's practicing artists in creating work that develops their craft and elevates their careers, while adding to the cultural vitality of the city of Chicago.
Geographic Focus
Chicago, IL
Deadline
December 1, 2021
---

The Sundance Institute Humanities Sustainability Fellowship will provide 20 direct, unrestricted stipends to supplement the income of U.S.-based underemployed nonfiction mediamakers whose work and livelihood have been grossly affected by the pandemic. Selected mediamakers working on humanities-focused projects will receive monthly stipends of $5,000 per month over the course of 12 months. Grantees will be paired with paid humanities advisors to support the mediamaker through the granting term (April 2022–March 2023) with dedicated mentorship, project advice, and other tailored non-financial support.
Geographic Focus
United States
Deadline
December 1, 2021
---

USArtists International from Mid Atlantic Arts Foundation supports performances by U.S. artists at impactful international festivals and performing arts marketplaces outside the United States and its territories. The program supports the engagements of exemplary solo artists and ensembles across all performing arts disciplines including dance, music, theater, multidisciplinary work, and folk/traditional arts.
USAI provides grants of up to $18,000.
Geographic Focus
United States
Deadline
December 1, 2021
---

The Capricious Photo Award is an annual international competition, granting one emerging photographer the opportunity to publish a limited edition book. The recipient will be awarded with resources valued at $25,000 geared towards the production of a limited edition book. This includes access to their in-house design and editing team and international distribution.
Geographic Focus
Global
Deadline
December 1, 2021
---

Artists, curators, designers – ranging from graphic and fashion to food and social design –, researchers, writers, and architects are welcome to apply for an 11-month residency at the Jan van Eyck Academie starting in November 2022. Each participant is equipped with a private studio, can count on the guidance of advisers and make use of the expertise of the library and Labs. Next to their individual projects, participants are encouraged to collaboratively develop an In-Lab project and to contribute to the public program.
Geographic Focus
Global
Deadline
December 1, 2021
---

The Elizabeth Murray Artist Residency (EMAR) program by Collar Works is designed to provide a diverse group of emerging and established artists an immersive, supportive, productive, and communal atmosphere for art-making and dialogue on a bucolic 77-acre farm in Washington County. The summer residency is offered for 5 weeks, with 2 and 4-week residencies for individual artists and 1-week residencies for families. It is fully financially supported.
Geographic Focus
Global
Deadline
December 1, 2021
---

PlySpace is an artist-in-residence program dedicated to offering visual artists, writers, performers, designers, and other creative individuals time and space to investigate and pursue their own practices. It serves as a platform for experimentation and provocation by catalyzing conversation and collaboration with various Muncie, IN communities. Each resident will propose a personal project as well as a project to be completed in partnership with a community collaborator.
Geographic Focus
Global
Deadline
December 1, 2021
---

The Mesa Refuge has supported more than 800 writers and other creatives, mostly focused on "ideas at the edge" of nature, human economy and social equity. They give priority to writers focusing on nature, the human economy and social equity and encourage applicants from diverse backgrounds and disciplines. The Mesa Refuge offers the true gifts of time, space and support—no daily fees are charged for residents, though many make donations.
Geographic Focus
Global
Deadline
December 1, 2021
---

KMAC Couture is a wearable art runway show presented by KMAC Museum. The event offers a unique way to experience art and fashion by featuring and supporting emerging and established artists, costumers, designers, and milliners and showcases the extraordinary presentation of original couture pieces of wearable art and conceptual fashion designs.
Geographic Focus
Global
Deadline
December 4, 2021
---

Atlantic Center for the Arts is an innovative nonprofit artists-in-residence program that provides artists with an opportunity to work and collaborate with some of the world's masters in the visual, literary, and performing arts. The three-week Residency Program brings together three Mentoring Artists from different disciplines. Each Mentoring Artist determines the requirements and basic structure of their residency, and through an online application process, they each may select up to eight "Associate Artists" to participate in the three-week program. The essence of the program is to provide a collegial environment for artists of all disciplines where they can engage in meaningful interaction and stimulating discussions, while pursuing individual or group projects. It is an ideal setting for the exchange of ideas, the inspiration for new work, and the cross-fertilization of disciplines.
Geographic Focus
Global
Deadline
December 5, 2021
---

New Work New England from NEFA provides grants of $7,500-$15,000 directly to New England artists in dance, film, interdisciplinary work, music, musical theater, opera, poetry, storytelling, and theater to support creating and producing new work that the artist intends to share with multiple New England communities. The focus of this pilot program is on artists and the creative process and projects that further equity, diversity, inclusion, and accessibility. 
Geographic Focus
Connecticut, Maine, Massachusetts, New Hampshire, Rhode Island, and Vermont
Deadline
December 6, 2021
---

As a public park and outdoor venue Socrates Sculpture Park is an art space particularly attuned to the effects of climate change. Applicants to the 2022 Socrates Annual Fellowship and exhibition program are encouraged to submit proposals based on the prompt "Sink or Swim" with the goal of presenting a public artwork for a fall of 2022 group exhibition. Fellowship recipients will receive a $8,000 production grant to support their project, a $2,000 honorarium, and three-months of seven-days-a-week access to the resources and fabrication facilities of the Park's outdoor artist studio.
Geographic Focus
Global
Deadline
December 6, 2021
---
Bard Graduate Center (BGC) is pleased to continue its annual Fields of the Future fellowship and mentorship program, which aims to help promote diversity and inclusion in the advanced study of the material world. The fellowships are intended to fund collections-based research at Bard Graduate Center or elsewhere in New York City, as well as writing, reading, and creative projects in which being part of a dynamic research environment is intellectually valuable. Fellows will be paired with BGC faculty and research librarians to connect with human and material resources.
Geographic Focus
Global
Deadline
December 6, 2021
---

As a national program, Dance/USA Fellowships to Artists (DFA) offers direct support to individual artists who have developed a sustained and intentional practice of working through dance and movement-based modalities to address social change. In this current round, DFA will fund 30 one-year fellowships of a minimum of $30,000 per awarded artist.
Geographic Focus
United States
Deadline
December 8, 2021
---

The Mattress Factory is pleased to announce their new International Open Call for artist residencies and solo exhibitions. The Artist Review Panel will review submissions and select artists to be offered residencies and solo exhibitions, shaping the upcoming programs of the Mattress Factory from submissions to the open call.

During their residency, artists are free to explore wherever their process leads them. The Mattress Factory will support each artist's process from development through production and installation to exhibition. Solo exhibitions resulting from residencies will be scheduled from Spring 2023 onwards.
Geographic Focus
Global
Deadline
December 10, 2021
---
The Public Art Learning Fund provides grants of $500 to $2,000 to support professional development opportunities for New England artists to strengthen their public art practices. Through the Public Art Learning Fund, NEFA intends to foster the continued development of more equitable, inclusive, and vibrant public spaces and public life throughout New England.
Geographic Focus
Connecticut, Maine, Massachusetts, New Hampshire, Rhode Island, and Vermont
Deadline
December 13, 2021
---

The Arc Artist Fellowship from 4 Culture provides $12,000 awards and modest promotional support to emerging, mid-career, and established artists. This year, eligible applicants are Indigenous, Aboriginal, or Native artists of diverse international ancestral lands, who live in King County, the unceded territories of the Coast Salish peoples. 4 Culture envisions artists using Arc Artist Fellowship funds to offset expenses related to things like rent or mortgage payments, childcare, health care, transportation, food, space rental, legal support, equipment, materials, workshop fees, residencies, community support, and more.
Geographic Focus
King County, WA
Deadline
December 15, 2021
---

Up to 4 artists are selected for residencies at the Bernheim Arboretum and Research Forest on an annual basis, each with a stipend of $2,500.
In exchange for comfortable rustic housing, access to studio space, financial and staff support for the development of new work, artists will create a site-inspired artwork, temporary installation or project as a donation to the Bernheim Foundation. Recipients are also asked to engage the public with their work and/or process while in residence. Visual artists of all mediums, with the broadest range of diverse perspectives and experiences, to submit work for consideration.
One residency is always dedicated to a regional artist currently living in Kentucky or in Clark and Floyd counties of Southern Indiana. One residency is dedicated to an artist whose work addresses environmental issues and climate change.
Geographic Focus
Global

Deadline
December 15, 2021
---

The Puffin Foundation Ltd. has sought to open the doors of artistic expression by providing grants to artists and art organizations who are often excluded from mainstream opportunities due to their race, gender, or social philosophy. They will be accepting new proposals in the Fine Arts, Music, and Photography for their 2022 grant cycle.
Geographic Focus
United States
Deadline
December 15, 2021
---

Elsewhere Studios recognizes the limited accessibility to residencies as a parent. The length of time, cost of travel, and leaving behind your family can make attending very, very difficult. With support from Sustainable Arts Foundation, Elsewhere Studios is happy to host a family-friendly residency every July.
This opportunity is open to national and international artists. Accepted artists have the choice to bring their spouse/ partner and children or come on their own. They are provided with living and studio space, and are awarded a stipend of $1000 for a 10 day residency. The artist has the freedom to use the stipend for childcare, bills, travel / material costs, or for summer camp fees for children.
Geographic Focus
Global
Deadline
December 17, 2021
---

The 2nd Annual En Foco Media Arts Work in Progress (WIP) Fund: $2,000 Support Grant in collaboration with BronxNet is designed to support New York City artists of color who engage with Digital Media technologies within their art-making processes. The award will focus solely on works that need support toward the completion of a current work in progress, which demonstrates the highest quality of work and potential as determined by a panel of peers, and industry professionals. All innovative interpretations of Digital Media will be considered, requiring a critical digital aspect in both the process and product.
Geographic Focus
New York City

Deadline
December 20, 2021
---

SU-CASA is a community arts engagement program from the Brooklyn Arts Council that places artists in residence at senior centers across Brooklyn. SU-CASA artists engage older adults in an art project or series of cultural programs over the course of the residency. Each residency also includes a public program component – exhibits, readings, performances, open houses or other cultural events open to the surrounding community.
Geographic Focus
Brooklyn, NY

Deadline
December 21, 2021
---

The David Prize is a celebration of individuals and ideas to create a better, brighter New York City. Open to any individual working in the five boroughs, the Prize welcomes those with the grit and vision to change communities, culture and the future for good. Individuals that win the David Prize can be affiliated with organizations or companies, but the focus is on great people doing great things outside of established pathways and projects. Five New Yorkers will be awarded $200,000 to realize their visions.
Geographic Focus
New York City
Deadline
December 21, 2021
---

The Library of Congress was awarded an Andrew W. Mellon Foundation grant to connect more deeply with Indigenous, Black, Hispanic, and other communities of color by exposing grantees to the Library's expansive collections, using technology to enable storytelling and offering more internship and fellowship opportunities. Part of that grant establishes the four-year Connecting Communities Digital Initiative (CCDI) within the Digital Strategy Directorate. Each Artist/Scholar in Residence will serve for 2 years, supported for $50,000 in their first year and $100,000 in their second year. Individuals selected will be either artists or scholars whose artistic or scholarly work connects with the intersections of technology and cultural heritage, and engages with the legacies of racial division in the United States. Proposed projects will help the Library and the American people imagine new ways of preserving, accessing, and sharing the stories of underserved communities, connecting the nation's past to its future.
Geographic Focus
United States
Deadline
December 21, 2021
---

The PSA's Annual Awards are among the most prestigious honors available to poets. They offer emerging and established poets recognition at all stages of their careers. They are accepting applications for individual poems, the Anna Rabinowitz Award, the Student Poetry Award, and the Book Award for Publishers.
Geographic Focus
United States
Deadline
December 31, 2021
---
Good luck! For more upcoming opportunities and tips to improve your grant applications, sign up to receive updates from our blog!
More posts by Nina Berman
About Nina Berman
Nina Berman is an arts industry worker and ceramicist based in New York City, currently working as Associate Director, Communications and Content at Fractured Atlas. She holds an MA in English from Loyola University Chicago. At Fractured Atlas, she shares tips and strategies for navigating the art world, interviews artists, and writes about creating a more equitable arts ecosystem. Before joining Fractured Atlas, she covered the book publishing industry for an audience of publishers at NetGalley. When she's not writing, she's making ceramics at Centerpoint Ceramics in Brooklyn.