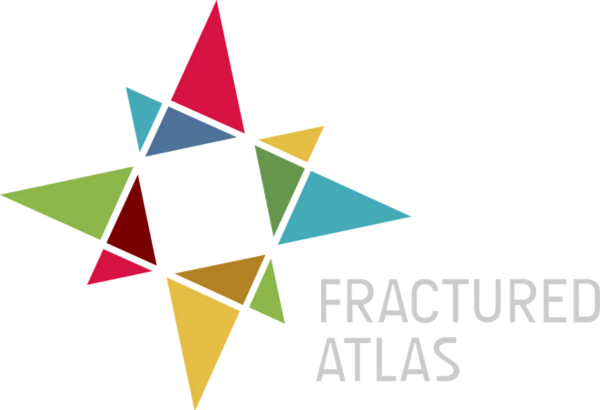 Post by Fractured Atlas
Createquity Podcast Series 2: The Cost of Being Creative
Big Ideas | Podcast | Arts | Creativity | Soapbox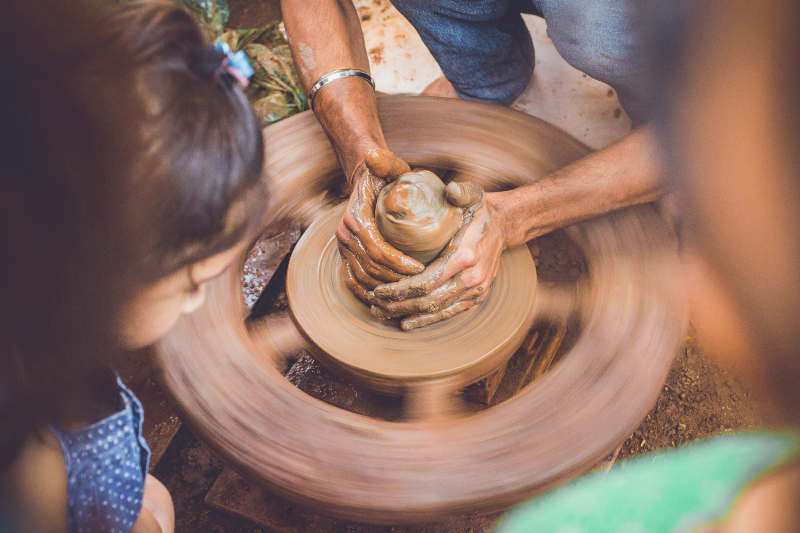 The Fractured Atlas and Createquity teams are back with a second installment of the Createquity podcast! Our first series, "Watch Where You're Giving," discussed the implications for the arts of the growing philanthropic movement called effective altruism.
In this series, we look at what it takes to "make it" as a professional artist, as explored in Createquity's recent series of research-driven articles. Is a college education actually necessary, and how much depends on talent versus luck versus a high tolerance for uncertainty? And is the chance to succeed as a professional artist equally available to people of all backgrounds and income levels, or are people who, for example, grew up in lower-income families less likely to become professional artists?
In this latest Createquity podcast series, Createquity and Fractured Atlas team members illuminate the major factors that contribute to artists (or prevent artists from) establishing successful careers. We also focus on some of the tools Fractured Atlas has developed to support artists, with the larger goal of helping create a more navigable and equitable ecosystem for professional artists.
---
Episode 1:
Guest Michael Feldman (bio below) provides a quick rundown of the research Createquity has done on this topic. Hear about how the decision to become an artist is affected by socioeconomic background and tolerance for risk, and what artists have in common with tech entrepreneurs. This includes a comparison of different state-run programs for artists in countries outside the United States.
Episode 2:
In this case study of sorts, guest Theresa Hubbard, Program Specialist in fiscal sponsorship at Fractured Atlas (bio below), explains how fiscal sponsorship and the organization's other programs can help mitigate some of the challenges and risks working artists face. She also discusses her own professional and personal experiences with access to creativity and her views on the future of the field.
---
The Host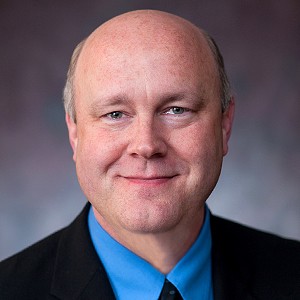 Andrew Taylor, Host
Andrew Taylor thinks (a bit too much) about organizational structure, strategy, and management practice in the nonprofit arts. An Associate Professor of Arts Management at American University in Washington, DC, he shares what he learns at "The Artful Manager."
---
The Guests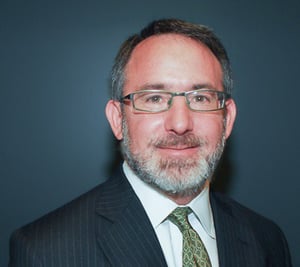 Michael Feldman | Editorial Team, Createquity
Michael Feldman provides strategic and engagement advice to local and international arts organizations. Based in Washington, D.C., he also serves as a board member of the Alliance for a New Music Theatre, an arts partner of the Czech Embassy for theirMutual Inspirations Festival. Michael is a former cultural attaché and diplomat whose experience bridges the arts, development, and public policy worlds. Michael was a director at PEPFAR, the President's Emergency Fund for AIDS Relief; a director for Europe and Central Asia at the Office of the U.S. Trade Representative; and professional staff of the Budget Committee of the U.S. Senateas part of a fellowship with the American Political Science Association. At the US State Department, Michael served in Europe and Central Africa; he oversaw assistance for the Balkans; and he negotiated policy with theOrganization for Economic Cooperation and Development(OECD), the G-7/8 process, and the European Union. Michael graduated from Wesleyan University with a B.A. in Economics and speaks German, Czech, French and Italian.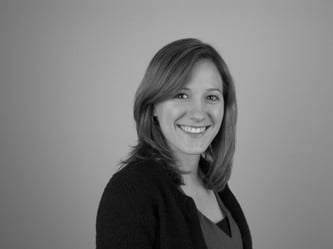 Theresa Hubbard is a Program Specialist at Fractured Atlas, where she helps sponsored artists and emerging organizations navigate the funding landscape and find resources to support their work. She also serves on the steering committee of the National Network of Fiscal Sponsors. Prior to joining the Fractured Atlas team in 2011, she completed internships with the National Symphony Orchestra at The John F. Kennedy Center for the Performing Arts and with the Weill Music Institute at Carnegie Hall. Theresa is an active member of the Oratorio Society of New York and holds a Bachelor of Music degree in Voice Performance from Syracuse University.
---
The Team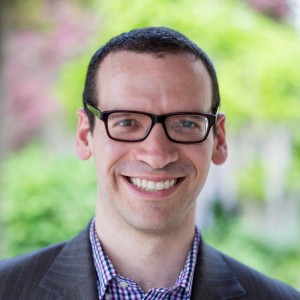 Ian David Moss | Executive Producer
Ian David Moss is the founder and CEO of Createquity, a virtual think tank and online publication investigating the most important issues in the arts and what we can do about them. As Senior Director of Information Strategy for Fractured Atlas, Ian works with his own organization and the wider field to promote a culture of learning and assessment and support informed decision-making on behalf of the arts. Evidence-based strategic frameworks that he helped create have guided the distribution of nearly $100 million in grants to date by some of the nation's most important arts funders. In addition to Createquity, Ian founded the Cultural Research Network, an open resource-sharing forum for self-identified researchers in the arts, and C4: The Composer/Conductor Collective. He holds BA and MBA degrees from Yale University and is based in Washington, DC.
Malcolm Evans | Producer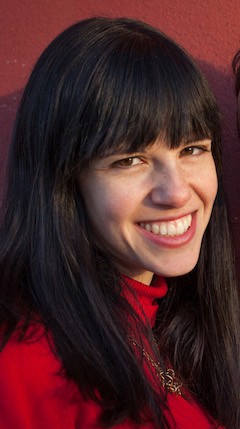 Katherine Gressel | Assistant Producer
Katherine Gressel is an NYC-based freelance artist, curator and writer focused on site‐specific and community art. She was a 2011 Createquity Writing Fellow and now helps spearhead new public programming for the organization. She has also published and presented with Americans for the Arts' Public Art Network and Public Art Dialogue, among others. Katherine is currently the Contemporary Curator at Brooklyn's Old Stone House, and has also curated for Brooklyn Historical Society, FIGMENT, No Longer Empty, and NARS Foundation. Katherine has painted community murals internationally and exhibited her own artwork throughout NYC, and currently runs an award-winning business, Event Painting by Katherine, creating live paintings of private events. Katherine has also held programming, grantwriting and teaching artist jobs and internships at such organizations as Smack Mellon, Arts to Grow, Creative Time and theBrooklyn Museum. Katherine earned her BA in art from Yale and MA in arts administration from Columbia.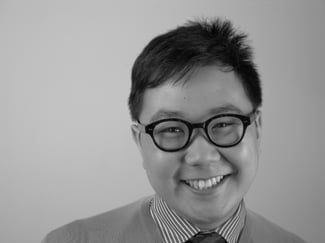 Jason Tseng | Engineer
Jason Tseng has devoted his professional and personal life to empowering ordinary people to make extraordinary change. Splitting his time between serving the arts and queer communities of color, he has worked for organizations like Theatre Communications Group, Gay Lesbian Alliance Against Defamation (GLAAD), and currently serves on the steering committee and chair emeritus of GAPIMNY, the second oldest queer Asian community organization in the nation. Jason currently serves as the Community Engagement Specialist at Fractured Atlas, a nonprofit technology company that serves artists. Before moving to New York, he grew up outside Washington, D.C., in Maryland and graduated from the University of Richmond studying Women, Gender, & Sexuality Studies and Theatre. In his spare time, Jason creates plays, stories, comics, and illustrations (usually about queer people and people of color). He now lives in Long Island City with his fiancé and their rabbit, Turnip Cake.
---
Other Suggested Reading
The BFA's Dance with Inequality— Shawn Lent, Louise Geraghty, Michael Feldman, and Talia Gibas
Who Can Afford to Be A Starving Artist?— Shawn Lent, Louise Geraghty, Michael Feldman, Talia Gibas, and Ian David Moss
The State: A Friend Indeed to Artists in Need? — Shawn Lent, Michael Feldman, Talia Gibas, and Louise Geraghty
---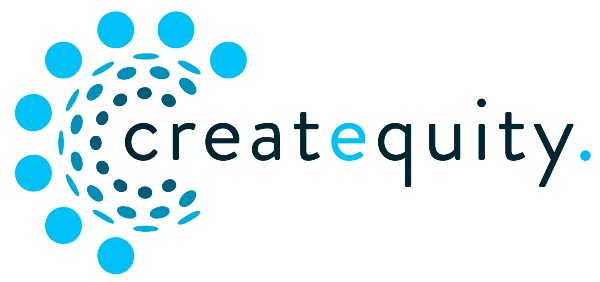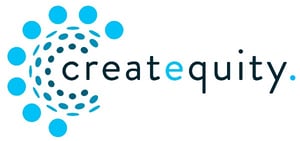 Createquity is a virtual think tank and online publication investigating the most important issues in the arts and what we, collectively and individually, can do about them
More posts by Fractured Atlas
About Fractured Atlas
Fractured Atlas is a nonprofit organization that helps over 1.2 million artists of all stripes with the business aspects of their work.