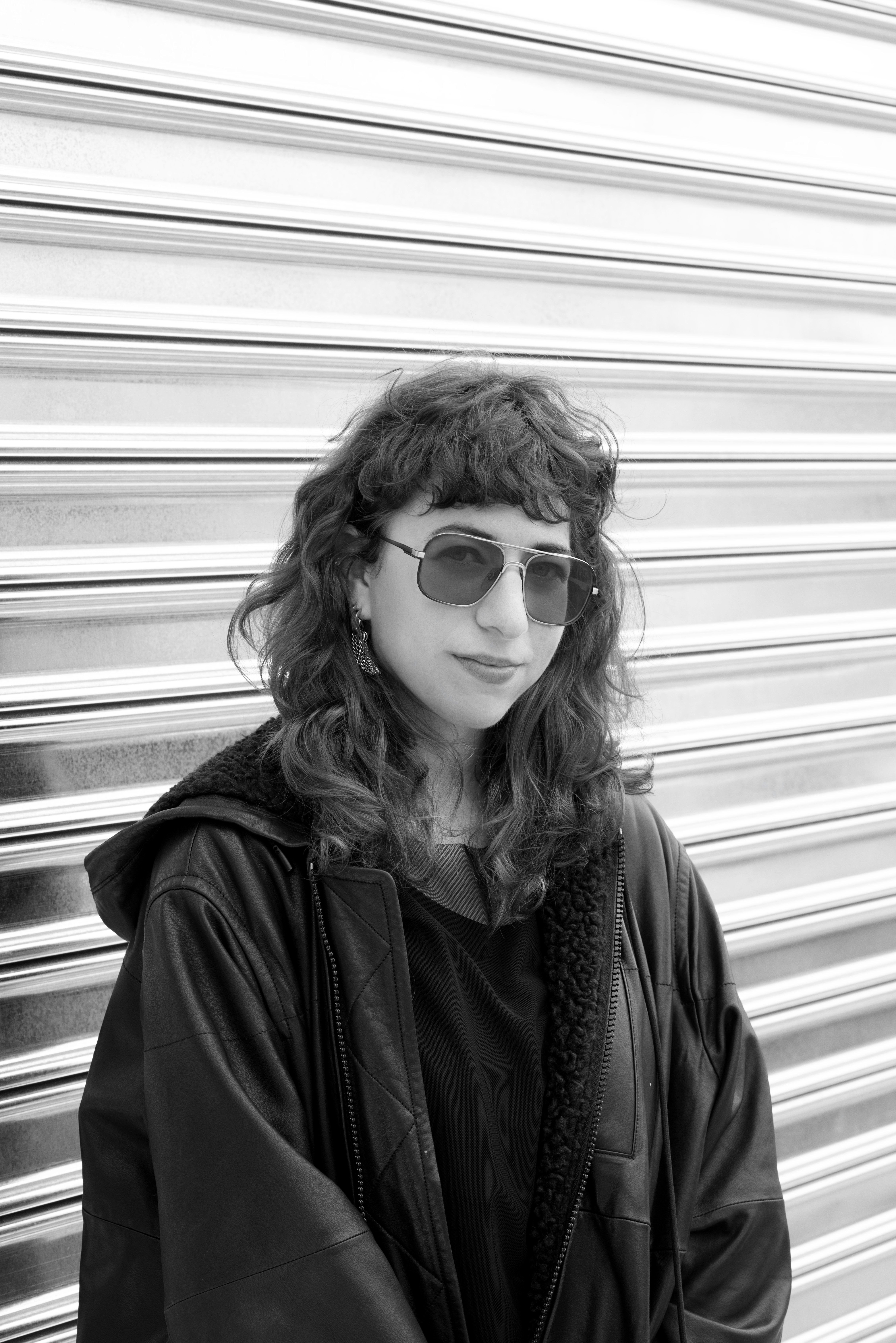 Post by Nina Berman
Upcoming Grant Deadlines and Opportunities (07/13/2021)
Every month, Fractured Atlas provides a list of upcoming grant opportunities for artists and arts-based projects so that you can discover more opportunities to get financial support for your work. As a fiscal sponsor of over 3,000 artistic projects, we provide access to grants for artists in every discipline.
If you are new to grant-seeking, check out our introduction to grants and our grants webinars. If you're not already fiscally-sponsored, fiscal sponsorship can give you access to a wider pool of grant opportunities. Learn more about our fiscal sponsorship program here.
If you are fiscally-sponsored, be sure to review our grant application process as you apply for these grants or any others.
Here are the upcoming opportunities for August 2021. Best of luck!
---

Administered by the Seattle Art Museum, the annual Betty Bowen Award honors a Northwest artist for their original, exceptional, and compelling work. The winner is awarded an unrestricted cash prize of $15,000, and a selection of their works is shown at the Seattle Art Museum in the spring of 2022. In addition, up to two Special Recognition Awards in the amount of $2,500 are often granted at the discretion of the Betty Bowen Committee. The award is open to visual artists in all media working in Washington, Oregon, or Idaho. Artists of diverse backgrounds are encouraged to apply.
Geographic Focus
Washington, Oregon, Idaho
Deadline
August 1, 2021
---

The Art-in-Education (AIE) Workspace Residency at the Women's Studio Workshop is for artists interested in working with local school students while creating their own work in Women's Studio Workshop's supportive and immersive environment. This is an opportunity for artists with a range of teaching experience, from seasoned teachers and professors, to those with minimal experience and an interest in gaining skills and knowledge. Resident artists must be able to teach intaglio, silkscreen, or hand papermaking, and are welcome to complete their personal work in any of WSW's studios: intaglio, letterpress, papermaking, screenprinting, darkroom photography, or ceramics.
Geographic Focus
Global
Deadline
August 1, 2021
---
Franconia Sculpture Park (FSP) operates a 50-acre outdoor museum, an artist-in-residence program, robust public programming, and expansive educational initiatives in the Twin Cities, MN. They support sculpture, land art, ceramics, contemporary craft, experimental sound/music, socially engaged art, multidisciplinary art, installation, and performance. They encourage experimentation and knowledge-building–whether artists seek to redefine process, reflect social and cultural contexts of our time, or push conceptual or material boundaries.
Franconia Sculpture Park is encouraging applicants with an interest in work rooted in the theme "Land Art & Temporality." This addresses the intersection of art and ecology, including but not limited to: performance; sound art; public interventions; site-specific and ephemeral installation; the rural and natural landscape; earthworks; collaborative works with nature; Indigenous history and storytelling; and land and water rights.
They are accepting applications for individual artists, emerging artists, artist families, and writers.
Geographic Focus
Global
Deadline
August 1, 2021
---

The Leeway Foundation is accepting applications for their Art and Change Grant. The Art and Change Grant (ACG) provides grants of up to $2,500 to fund art for social change projects by women, trans, and gender non-conforming artists and cultural producers living in Greater Philadelphia.
The grant is project-based and open to artists and cultural producers working in any medium, including traditional and nontraditional as well as multimedia and experimental forms.
Geographic Focus
Philadelphia
Deadline
August 1, 2021
---

The Halstead Grant is an annual award for emerging silver jewelry artists. Applicants submit answers to 15 business questions in addition to their design portfolios. The experience is designed to help jewelry entrepreneurs create a strategy to kick-start their careers. The grant consists of $7,500 in start-up capital and $1,000 in merchandise.
Geographic Focus
Global
Deadline
August 1, 2021
---

Artadia is accepting applications for the next round of Artadia Awards. The Artadia Awards provide exposure, financial support, and critical validation to artists. The awards are unrestricted, allowing artists to use the funds in any way they choose. Each year, an open-call application is made available in each of the six active partner cities for any artist who has lived within that city for a minimum of two years and is not currently enrolled in art school. Currently, they are accepting applications for New Orleans-based artists.
Geographic Focus
New Orleans
Deadline
August 1, 2021
---

Our Town is the National Endowment for the Arts' creative placemaking grants program. These grants support projects that integrate arts, culture, and design activities into efforts that strengthen communities by advancing local economic, physical, and/or social outcomes.
Successful Our Town projects ultimately lay the groundwork for systems changes that sustain the integration of arts, culture, and design into local strategies for strengthening communities. These projects require a partnership between a nonprofit organization and a local government entity, with one of the partners being a cultural organization. Cost share/matching grants range from $25,000 to $150,000, with a minimum cost share/match equal to the grant amount.
Geographic Focus
United States and U.S. Territories
Deadline
August 5, 2021
---

New Hampshire State Council on the Arts is accepting applications for their Artist Entrepreneur Grant. Artist Entrepreneurial Grants support opportunities that will benefit artists' careers and small businesses, including the development of business skills, participation in programs to raise the level and quality of their art, and participation in programs that will bring their art to the widest possible markets. Funding requests may be made for $250 -$1,000. This opportunity is open to New Hampshire artists, makers, and creatives, 18 years of age or over, who devote a majority of their time to practicing, performing and/or teaching an arts discipline.
Geographic Focus
New Hampshire
Deadline
August 6, 2021
---
The Chicago Dancemakers Forum Lab Artists program is a significant, sustained source of support for individual dancemakers working in Chicago, which has an open call process. In 2022, up to six Chicago-based dancemakers will each receive a cash grant of $20,000 along with a year of tailored support to aid in their research, development, and presentation of new dance work. Past Chicago Dancemakers Forum Lab Artists are diverse in age, gender, race, local geography, and dance discipline, working in Tap, Bharatanatyam, Chicago Footwork, dance for the camera, Voguing, contemporary, modern dance, and more. Many of these artists have built national audiences and international recognition since receiving support from Chicago Dancemakers Forum and, collectively, represent the distinct character and power of new dance made in Chicago.
Geographic Focus
Chicago, IL
Deadline
August 8, 2021
---

The SPAO Residency provides mentorship, support and structure for professional photo-based artists to focus on the next level of their art practice.
This 6-month residency is designed for visual artists who have previously completed formal training in visual arts and/or lens-based media and are ready to focus on an aspect of their existing career or on a specific upcoming project. As a self-directed residency, artists are afforded the time and environment needed to research, experiment, and produce an on-going body of work as a professional working artist.
SPAO provides the physical space and regular consultations designed to meet the individual needs of our participants. Artists who complete the residency are offered the opportunity to exhibit their work in a yearly group exhibition at The SPAO Centre Gallery.
Geographic Focus
Global
Deadline
August 8, 2021
---
New York Foundation for the Arts (NYFA) is pleased to partner with the New York City Department of Cultural Affairs (DCLA), with support from the Mayor's Office of Media and Entertainment (MOME), to launch City Artist Corps Grants.
City Artist Corps Grants are intended to support NYC-based working artists who have been disproportionately impacted by COVID-19. The program will distribute one-time $5,000 grants to over 3000 artists to help sustain their practice and engage the public across New York City's five boroughs this summer beginning July. Artists working in any discipline are eligible to apply.
City Artist Corps Grants applications and grant announcements will roll out over the summer in various cycles. For all cycles, artists will be screened for eligibility and grant recipients will be selected by lottery.
Geographic Focus
New York City
Deadline
August 10, 2021
---
The Robert W. Deutsch Foundation is accepting applications for the Ruby Artist Grant. The goal of the program is to provide meaningful support directly to artists for the creation of new work. The Rubys is open to artists at any stage of their career and favors projects that have significant creative work left to accomplish. Grants will enable individual artists to create or complete a project that will include a public component occurring at some point during the grant period. Artists who reside in Baltimore City or Baltimore County may apply for grants of up to $15,000 to be applied to an original project of their own workover a 12-month period. They accept grants for literary, media, visual, and performing arts.
Geographic Focus
Baltimore, MA
Deadline
August 15, 2021
---

Fountainhead is adding a special open call to its residency program called "Our Stories Unite Us." This residency is dedicated to artists who were born outside of the United States and now live and work within its borders. At the core of Fountainhead's mission is the belief that artists and their work can shift hearts and minds toward a more hopeful and equitable future. With that in mind, they initiated this thematic residency around the topic of immigration.
The goal of this residency is to connect artists and our community and bring forth the value of unique and shared experiences. An important component to this residency is a willingness to share one's story with people in Fountainhead's local community through intimate gatherings and public programs.
Visual artists over the age of 23 yrs of all race, religion, gender, and working in any medium are invited to apply.
Geographic Focus
United States
Deadline
August 15, 2021
---

Poetry Project's Emerge-Surface-Be fellowship program works to formalize that relationship-centered pedagogical model while providing a unique opportunity to support and uplift emerging NYC-based poets. Fellows are selected by and paired with their own poet mentors, who then work together over the course of nine months to support the Fellow in developing their craft; to explore publication and performance opportunities; and to reflect on the professional and community-based dimensions of a writing life. Ideal Fellows will have a project they are working on or want to embark upon, and feel that they would benefit from guidance and support. Each Fellow will receive an award of $2,500.
Geographic Focus
New York City
Deadline
August 15, 2021
---

Located in the historic Old Market, Omaha's arts and culture district, Bemis Center's 110,000 square foot facility accommodates a broad range of artistic activity. Selected artists-in-residence enjoy generous sized, private live/work studios complete with kitchen and bathroom, and a $1,000 monthly stipend. This is an independently-driven, process-based residency in a communal environment, fostering creative growth, experimentation, and supportive exchange. There are no expectations placed on residents to create or promise of an exhibition in our first-floor galleries.
Geographic Focus
Global
Deadline
August 16, 2021
---

The Slamdance Film Festival accepts films in every genre, on any topic, from every country around the world. They spotlight low-budget Narrative and Documentary Features by first-time directors, Breakout Features from non-first time directors, short films across genres, and episodes. They do not disqualify any films based on premiere status or date of completion.
The festival program is selected entirely from a blind submissions pool and no films are given special treatment based on who made them or who they know. Over 200 Slamdance alumni filmmakers are responsible for the programming and organization of the festival. Composed of a variety of backgrounds, interests, and talents, but with no individual filmmaker's vote valued more than any other, Slamdance committees have been able to stay close to its original DIY spirit and continue to champion the bleeding-edge of contemporary filmmaking.
Geographic Focus
Global
Deadline
August 16, 2021
---

Virginia Humanities will distribute more than $900,000 to humanities and cultural nonprofits across Virginia as part of the American Rescue Plan Act passed by Congress in March 2021. These SHARP Grants will help support the recovery and revitalization of museums, libraries, archives, historic sites, and other nonprofits impacted by the pandemic in Virginia.
Virginia Humanities anticipates making 110 awards across four tiers of funding to humanities organizations who need general operating support and to non-humanities organizations planning humanities programming. Funding will range from $4,000 to $20,000.
Geographic Focus
Virginia
Deadline
August 16, 2021
---

DocX Initiative
The DocX initiative at Duke University's Center for Documentary Studies (CDS) enters its next phase of evolution: to support BIPOC artists and thought leaders working across the nonfiction landscape who are charting more accountable, non-extractive documentary paths and practices. To reimagine what documentary work looks and sounds like, DocX nurtures the imaginative exploration and questioning of artists and curators of color who boldly interrogate form and ways of collaborating.
The lab will be a space for BIPOC artists to invest deeply in their art practices, and to be in communion with these questions, as well as imagine non-extractive practices of our own; interrogate what it means to listen and hear community, and ourselves; weigh embodied and situated knowledge; and trouble matters of address and agency.
Fellows will receive $3,000 for their committed participation and engagement with the lab. Fellows are also asked to share some of their insights and learnings from the lab by creating an offering for the community in which they reside, or from which their work derives—an oral history/histories, live performance, panel discussion, screening, op-ed, or a form that best suits the fellow's practice. Offerings will be made available to the public.
Geographic Focus
United States and territories
Deadline
August 16, 2021
---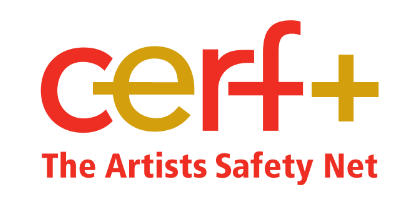 CERF+ COVID-19 Relief GrantCERF+ the Artists Safety Net — The COVID-19 Relief Grant provides $1,000 to artists working in craft disciplines who are facing dire circumstances due to food, housing, and/or medical insecurities as a result of the ongoing pandemic.
CERF+ broadly defines eligible artists to include those who create work using historically recognized craft materials such as clay, glass, textiles, wood, metal; as well as those whose work expands on these historical definitions through the incorporation of non-traditional materials, new technologies and experimental approaches.

CERF+ is equally committed to the preservation of folk and traditional arts, as rooted in, and reflective of, the cultural life of a community.
Geographic Focus
United States
Deadline
August 31, 2021
---
Good luck! For more upcoming opportunities and tips to improve your grant applications, sign up for our newsletter!
More posts by Nina Berman
About Nina Berman
Nina Berman is an arts industry worker and ceramicist based in New York City, currently working as Associate Director, Communications and Content at Fractured Atlas. She holds an MA in English from Loyola University Chicago. At Fractured Atlas, she shares tips and strategies for navigating the art world, interviews artists, and writes about creating a more equitable arts ecosystem. Before joining Fractured Atlas, she covered the book publishing industry for an audience of publishers at NetGalley. When she's not writing, she's making ceramics at Centerpoint Ceramics in Brooklyn.