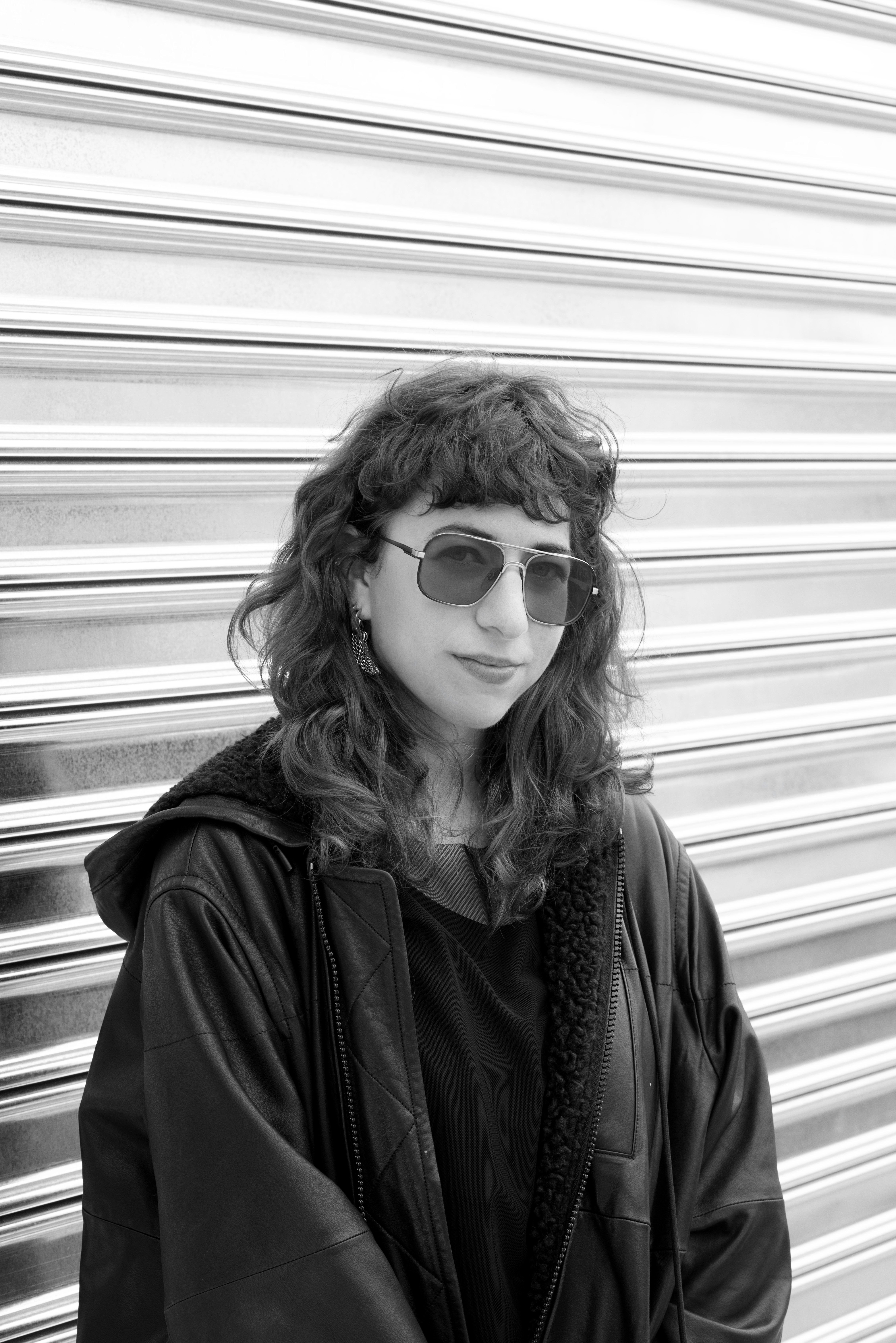 Post by Nina Berman
Upcoming Grant Deadlines and Opportunities (03/09/2021)
Every month, Fractured Atlas provides a list of upcoming grant opportunities for artists and arts-based projects so that you can discover more opportunities to get financial support for your work. As a fiscal sponsor of 4000+ artistic projects, we provide access to grants for artists in every discipline.
If you are new to grant-seeking, check out our introduction to grants and our grants webinars. If you're not already fiscally-sponsored, fiscal sponsorship can give you access to a wider pool of grant opportunities. Learn more about our fiscal sponsorship program here. If you are fiscally-sponsored, be sure to review our grant application process as you apply for these grants or any others.
Here are the upcoming opportunities for April 2021. Best of luck!
---

The California Arts Council is accepting applications for Individual Artist Fellowships. The Individual Artist Fellowships program intends to recognize, uplift, and celebrate California artists. Fellowships will support artists from a broad spectrum of artistic practices, backgrounds, geographies and communities, whose work addresses themes including but not limited to race, diversity, equity, inclusion, and accessibility. In doing so, the CAC will showcase the centrality of artists' leadership in generating social impact and the evolution of our traditional and contemporary cultures.
The CAC is accepting applications for three tiers of artists:
CAC Emerging Artist Fellows: $5,000 per award (approximately 70 artists to be supported). Artists with between two and four years of artistic practice.

CAC Established Artist Fellows: $10,000 per award (approximately 50 artists to be supported). Artists with between four and 10 years of artistic practice.

CAC Legacy Artist Fellows: $50,000 per award (approximately 10 artists to be supported). Well-established artists with 10 or more years of artistic practice.
Geographic Focus
California
Deadline
April 1, 2021
---

Marble House Project accepts approximately 60 residents and is open to artists living in the United States and abroad. Residencies run from April through October, scheduled into six three-week sessions and one two-week family-friendly residency session for artists with children. Each session accommodates approximately eight artists and is specifically curated to bring together a diverse group of creative workers to maximize potential for collaboration and dialogue while in residence and beyond.
All residents live together in the historic, eight-bedroom Manley-Lefevre house, a communal space organized around responsibilities-sharing systems which highlight sustainability and community. Each session culminates with ART SEED, a public open house weekend event. Artists are invited to share their work with the community through artist talks, readings, performances, and open studios.
Marble House Project provides private bedrooms, food, private studio space, and artist support but is not able to cover costs related to travel or materials. There is no fee to attend the residency.
Applications are accepted in all creative fields including but not limited to writing, dance and choreography, performance, music composition and sound, film and video, visual arts, and culinary arts.
Geographic Focus
United States
Deadline
April 1, 2021
---

Artadia is accepting applications for the next round of Artadia Awards. The Artadia Awards provide exposure, financial support, and critical validation to artists. The awards are unrestricted, allowing artists to use the funds in any way they choose. Each year, an open-call application is made available in each of the six active partner cities for any artist who has lived within that city for a minimum of two years and is not currently enrolled in art school.
Geographic Focus
New York City
Deadline
April 1, 2021
---

From Franklin Furnace, the The Franklin Furnace Fund awards grants annually to early career artists to enable them to produce major performance art works in New York. Grants range between $2,000 and $10,000 based on the peer review panel allocation of funding received by Franklin Furnace.
Franklin Furnace has no curator; each year a new panel of artists reviews all proposals. They believe this peer panel system allows all kinds of artists from all over the world an equal shot at presenting their work. Every year the panel changes, as do the definitions of "early career artist" and "performance art."
Geographic Focus
Global
Deadline
April 1, 2021
---

Bemis Center for Contemporary Arts is accepting applications for two residency programs:
2022 Artists-in-Residence Open Call: Selected artists-in-residence enjoy generous sized, private live/work studios complete with kitchen and bathroom, and a $1,000 monthly stipend. Artists-in-residence have 24-hour access to extensive installation and production spaces and the Okada Sculpture & Ceramics Facility, a 9,000 square foot industrial space used for large-scale sculpture fabrication; and a Sound Studio for rehearsing and recording. This is an independently-driven, process-based residency in a communal environment, fostering creative growth, experimentation, and supportive exchange. There are no expectations placed on residents to create or promise of an exhibition in our first-floor galleries.
2022 Sound Art + Experimental Music Artists-in-Residence Open Call: Embedded within Bemis Center's renowned international Residency Program, this opportunity offers a unique experience for two artists working in sound, composition, voice, experimental genres, and tools. National and international artists participating in the program receive financial, technical, and administrative support, along with dedicated facilities for rehearsing, recording, and performing new works that expand the field of sound art and music. Two selected artists-in-residence will enjoy a generous sized, private live/work studio complete with kitchen and bathroom. Selected U.S.-based artists-in-residence receive a $2,000 monthly stipend, a $750 travel stipend, a $7,000 materials budget, and a $1,600. Sound Art + Experimental Music artists-in-residence have 24-hour access to Bemis Center's Sound Studio, a 1,000 square foot shared workspace that includes a variety of instruments, microphones, and software to assist and expand creative processes. There are no expectations placed on residents to create or perform.
Geographic Focus
Global
Deadline
April 1, 2021
---

Fire Island Artist Residency (FIAR) is now accepting applications for its prestigious and internationally recognized summer program. Now in its seventh season in the secluded community of Cherry Grove, NY, an historic LGBTQ settlement of Fire Island, five emerging artists will share a live/work space for a four-week program marked by intimate studio visits with, and public lectures by renowned leaders in contemporary art and curation.
Geographic Focus
Global
Deadline
April 2, 2021
---

Ma-Yi Theater Company Microgrant
In acknowledgment of the COVID-19 crisis and the prolonged shut-down of live theater and other events, the Ma-Yi Theater Company NYC BIPOC Micro-Grant was established to help those who have struggled through the pandemic. This includes all types of artists, arts workers, and creatives – designers, actors, directors, playwrights, poets, musicians, choreographers, dancers, painters, sculptors, video artists, etc.). Ten (10) creative focused, NYC BIPOC, Trans, and disabled applicants will be chosen to receive $500.

Geographic Focus
New York City

Deadline
April 9, 2021
---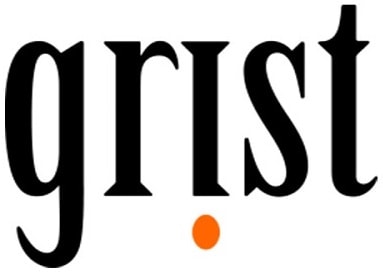 Fix, Grist's solutions lab, is accepting submissions for short stories that envision the next 180 years of equitable climate progress. They are offering $8,700 in prizes, publication, and a reason to stay hopeful. Stories will be judged by a board of literary experts, including authors adrienne maree brown, Morgan Jerkins, and Kiese Laymon. The first-prize story will be awarded $3,000; second prize $2,000; and third prize $1,000. Nine additional finalists will each receive a $300 honorarium.
The contest is open to writers anywhere in the world. Authors must be 18 years or older at the time of submission. Submissions must be short, fictional stories, between 3,000–5,000 words.
Geographic Focus
Global
Deadline
April 13, 2021
---

With a distinguished panel of jurors and more than $55,000 in valuable prizes, the Latin American Contemporary Fine Art Competition is open to visual artists from around the world at any stage of their careers. Painting, sculpture, photography, drawing, mixed media, and print are the accepted mediums. It is open for Latin America, the Caribbean, Spain, Portugal, the Latin American diaspora, and foreign artists living and working in any of the above regions/countries. All Latin American artists above the age of 18 are eligible to participate.
Geographic Focus
Global
Deadline
April 13, 2021
---

Formerly known as the MacDowell Colony, MacDowell is accepting applications for its fall residency. About 300 artists in seven disciplines are awarded fellowships each year and the sole criterion for acceptance is artistic excellence. There are no residency fees. Travel grants as well as need-based stipends are available to open the residency experience to the broadest possible community of artists. Artists with professional standing in their fields, as well as emerging artists, are eligible to apply. MacDowell encourages artists from all backgrounds and all countries in the following disciplines: architecture, film/video arts, interdisciplinary arts, literature, music composition, theater, and visual arts.
Geographic Focus
Global
Deadline
April 15, 2021
---

CultureHub envisions a world where technology amplifies our humanity rather than diminishes it. They support artists who critically examine technology from a diverse array of mediums and creative perspectives. The residency program is designed to support artists as they take risks and target specific areas of their project's development.
Yearlong residencies will take place between July 1, 2021–June 30, 2022 and will be anchored in either New York or Los Angeles, using a hybrid approach that uses both in person and online methodologies for collaboration and public engagement.
Resident artists receive a $2500 stipend for the development of their project, access to the CultureHub studio, and equipment, and technical support, assistance with photo and video documentation of the project. They will be able to amplify their work to the CultureHub community through CultureHub's website, eblasts, and social media as well as organize at least one public offering for the CultureHub community, attend regular meet-ups with the residency cohort and past residents.
Geographic Focus
Global
Deadline
April 18, 2021
---

The Jerome Foundation is accepting applications for its New York City Film, Video and Digital Production Grant. Production grants of up to $30,000 for all stages of production, supporting early career film, video and digital production directors.
Directors must reside in the five boroughs of New York City and work in the animation, documentary, experimental or narrative genres, or in any combination of these forms.
Geographic Focus
New York City
Deadline
April 21, 2021
---

The Studio Museum is accepting applications for its artist-in-residence program.
Every year, the Museum offers an eleven-month residency for three local, national, or international emerging artists working in any medium. Each artist receives institutional guidance and professional development, research support, and a stipend of $20,000 paid out on a bi-weekly basis over the course of the residency.
Over the course of the residency program artists are required to participate in the Museum's annual Open Studios, a select number of public programs, and in active and rigorous engagement with the Museum's Curatorial team and other Museum departments via video conference. At the end of the residency there will be a culminating project in celebration of the work made throughout the course of the program; contingent on the impact of COVID-19 this may take a variety of forms. The Museum Curatorial team will work closely with the artists to consider how this will take form.
The Museum is not able to guarantee the offering of physical studio spaces due to the ongoing restrictions and limitations as a result of the COVID-19 pandemic; the Museum will continue to keep applicants informed as updates develop. Artists should apply to the residency with the expectation that they are able to work remotely and are required to engage with their studio practice in this form at a minimum of 20 hours per week.
Geographic Focus
Global
Deadline
April 19, 2021
---
The New England Foundation for the Arts is accepting applications for their Public Learning Art Fund. The Public Art Learning Fund provides grants of $500 to $2,000 to support professional development opportunities for New England artists to strengthen their public art practices. Through the Public Art Learning Fund, NEFA intends to foster the continued development of more equitable, inclusive, and vibrant public spaces and public life throughout New England.

Artists may utilize the Public Art Learning Fund to: pursue a specific professional development opportunity to strengthen their own public art practice in New England and beyond. Examples may include but are not limited to attending a conference, workshop, training, or discussion related to building creative or administrative skills related to their public art practice; registration fees and travel expenses are eligible expenses.
Geographic Focus
New England

Deadline
April 20, 2021

---

Since 2017, CERF+'s Get Ready Grants have awarded up to $500 to individual artists working in craft disciplines to conduct activities that will help safeguard their studios, protect their careers and prepare for emergencies. In response to the continuing changes that artists are making to the careers as a result of COVID-19, this cycle they will also be supporting artists in acquiring career skills and business assets required in the current and post-pandemic creative economy. Priority will be given to Black, Indigenous, POC, as well as folk and traditional artists.
Geographic Focus
United States and U.S. Territories

Deadline
April 21, 2021
---

The Harpo Foundation is accepting applications for its New Work Project Grants.
The foundation considers proposals that directly support the production of new work by visual artists and/or collaborative teams who are under-recognized by the field. This production may happen in the context of an installation, public intervention, residency, or exhibition. Awards can be for up to $10,000.
Geographic Focus
Global
Deadline
April 23, 2021
---

The Harpo Foundation is accepting applications for its Grant for Visual Artists.
The award provides direct support to under-recognized artists 21 years or older. Applications are evaluated on the basis of the quality of the artist's work, the potential to expand aesthetic inquiry, and its relationship to the foundation's priority to provide support to visual artists who are under-recognized by the field. Awards can be for up to $10,000. Grants are made to support the development of artists' work and a grantee may use their award to support any activity toward that purpose.
Geographic Focus
United States
Deadline
April 30, 2021
---

The Office of Film and Cultural Affairs is committed to preserving the cultural heritage and unique character of their county and its communities. Through the Arts & Film Competitive Grant, they provide material support to organizations that work to develop new arts and film programs that have the greatest potential to increase economic impact to communities and regions, enhance an existing arts and film program in order to significantly increase the economic impact to communities, regions and state, develop partnerships, and ensure the quality and integrity of interpretation and presentation of Suffolk County Long Island's culture.
Geographic Focus
Suffolk County, NY
Deadline
April 30, 2021
---

Expensify.org, the philanthropic arm of Expensify will award 10 campaign proposals a minimum of $25,000, $50,000, or $100,000 in the interests of bringing more justice to the world. Anyone can propose an idea by identifying a problem caused by injustice and suggesting a solution. It is also required that campaigns address injustice related to at least one of five themes: homes, hunger, reentry, climate, youth.
A key requirement for solutions is that they harness the Expensify app. That is how Expensify.org will directly fund the people taking action as part of a campaign. Campaigns should inspire people to complete tasks or use their own money to help solve the problem. Expensify.org will pay volunteers for every campaign task completed or up to 50% of campaign expenses paid for by volunteers.
Two winning campaigns from each theme will be chosen in a public vote and receive a minimum funding commitment from Expensify.org. There will be five $25,000 winners, four $50,000 winners, one $100,000 winner.
Geographic Focus
Global
Deadline
April 30, 2021
---

Sign up for our newsletter to stay up to date with upcoming opportunities and tips to improve your grant applications.
More posts by Nina Berman
About Nina Berman
Nina Berman is an arts industry worker and ceramicist based in New York City, currently working as Associate Director, Communications and Content at Fractured Atlas. She holds an MA in English from Loyola University Chicago. At Fractured Atlas, she shares tips and strategies for navigating the art world, interviews artists, and writes about creating a more equitable arts ecosystem. Before joining Fractured Atlas, she covered the book publishing industry for an audience of publishers at NetGalley. When she's not writing, she's making ceramics at Centerpoint Ceramics in Brooklyn.