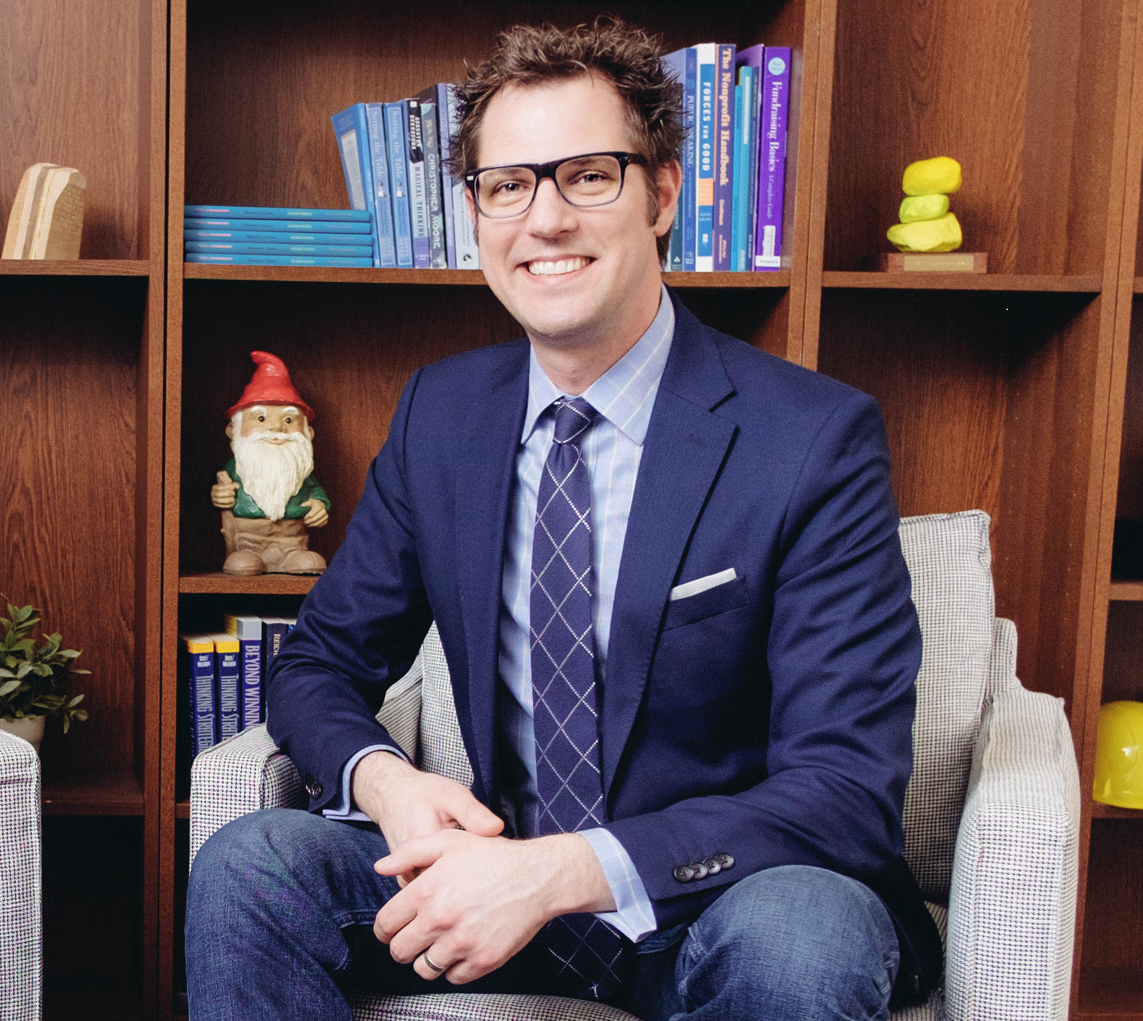 Post by Tim Cynova
A Journey in Cultivating Resilience
Big Ideas | Mindfulness | People Operations | Resilience | Self Care
Apps, articles, books, and courses to build a reflective & resilient self-care practice in your life & work
After months of seeing that documentary about tiny homes pop up repeatedly in my Netflix queue, I finally sat down and watched it. And that lead to watching this one about adopting a minimalist approach in life, and then books like Dan Harris's 10% Happier and Jeffery Pfeffer's Dying for a Paycheck, and a course on Mindfulness-based Stress Reduction. By that point, I had fallen firmly down a rabbit hole of research on resiliency and self-care.
Much of my day is focused on crafting high-performing teams and organizations that have commitments to anti-racism and anti-oppression. I'm increasingly focusing on how resilience and self-care can be core to these environments and what that looks like. As someone who often goes around thinking, "Oh, that's interesting, I wonder if, what, and how [insert thing] can be applied to building great workplaces where people thrive," this felt like I'd stumbled upon a treasure trove of terrific thought material.
When we say we don't "have the time," we're saying we don't have time to invest in our own happiness.
It's often the hardest, when we need it the most, to tap into the antidotes that allow us to take care of ourselves and remain resilient. When we say we don't have the time for this, we're saying in fact that we don't have time to invest in our own happiness, and a search to lead a fuller life, truly living and thriving. We're actively deprioritizing ourselves, our own happiness, and our search to align our interests to live with meaning and purpose. And for what in exchange?
Don't be a martyr for your work, and don't ask it of others
Ever since I was handed a Tonette back in 4th grade, I was on a path to life in the cultural sector. While I often use that frame of reference when thinking about workplaces, there's nothing unique from a human perspective about working in the private or public sectors. In the nonprofit sector, we like to tell ourselves that there is something special — often when someone is trying to justify unrelenting working conditions and low compensation levels — but for the most part we're human beings, spending our time trying to accomplish something.
The twist here for those of us in the nonprofit sector — and the sad irony really — is that this sector exists to make the world a better, more beautiful, and understanding place. And it does this in large part by burning through its people. Rather than accept this as the way it is, or the way it has to be, let's actively reject this notion in favor of finding ways to create better, more sustainable places for people to work, be resilient, and thrive.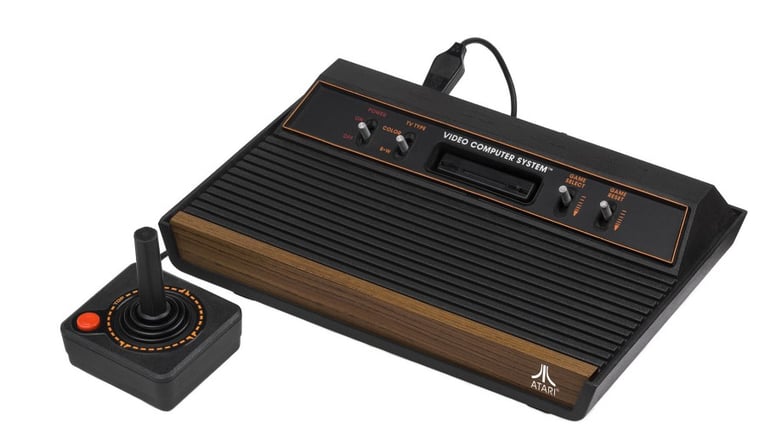 The Hottest New Game for the Holidays
Here's the cool, new game I'm playing when I catch myself feeling frenetic: it's called, Stop. Nope, not some fancy acronym or new management framework popularized by Google. The word simply says it all. Stop pushing. Stop running from meeting to meeting. Stop hopping from email to email and call to call. Stop. Just for a moment, right where you are and what you're doing.
Stop. Relax your shoulders that have found their way up to your ears. Part your teeth to relax your jaw and muscles in your face. And then take three, slow, deep breaths in and out. As you do, sweep your body to identify where you're holding tension — shoulders, knees, toes, knees, toe (oops, wrong game) — and feel it melt away as you exhale. If you're seated, feel yourself sink deeper into your chair each time you exhale. And that's it, the 60-second Stop.
What?! I don't have time for that, Tim. Well, here's some quick math. There are 144,000 seconds in a 40-hour workweek. Now, trust me (and I'm looking at you, future Tim!), we all can afford a few 60-second stops throughout the day.
How do I use the resources below in my workplace?
The possibilities are endless! I encourage you to just take 4–5 minutes to think about what resilience and self-care looks like in your own organization. Ask yourself simply: Is my workplace safe? Safe for everyone who works here? Is it a healthy place for everyone who works here? Can people live and work with ease? With joy? Why or why not? Then dig into those answers and whether you can find ways to do more of the positive and address the negative.
I'll wager if you and your coworkers start asking, "How might we make resilience and self-care a greater part of the way we work?" you all will come up with a whole host of terrific options that suit the way you want to work. You might simply start by asking other coworkers what they do for their own resilience and self-care. With that seemingly simple question it puts the topic on the table and no longer is out of sight, out of mind.
Then, work together. Create a book or podcast club. Share resources and articles on a Slack channel. Schedule meetings to be walking meetings, or simply just outside. Take assessments and discuss what you make of the results. Make time during your all staff meetings for people to share their self-care approaches. Start each meeting with two-minutes of guided breathing like the 60-second Stop game above. (It might be the only two minutes of someone's day when they can just sit quietly and realize they're breathing.)
---
OK, so I promised you a sampling of the apps, articles, books, and courses that I've explored since stumbling upon that tiny home documentary. In the spirit of putting your oxygen mask on first before helping others, I hope you find some value in them.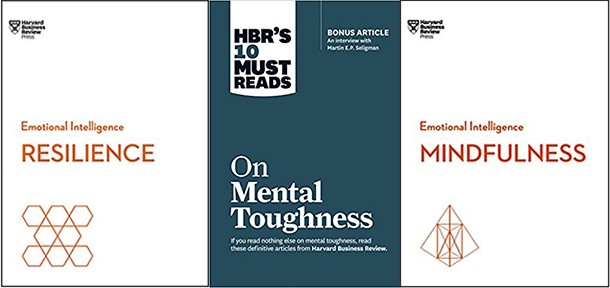 Want to know more about what I mean when I say "resilience"? Harvard Business Review offers plenty of articles on the various aspects of it in Resilience, Mental Toughness, and Mindfulness.
One of the tips I took from these readings is, when flying, don't try to work. You might be like me and have a list of the work I plan to accomplish on the plane. Then, because the seats are too small, my neighbor's eyes are reading along, and the GoGo wireless is frustratingly slow, I arrive on the other side exhausted and without feeling like I "got the jump" on things. Take the time on this last connectivity-free bastion to read for enjoyment, watch a few movies, meditate for hours. Arrive refreshed and less stressed. You probably wouldn't have made as big of a dent in your work as you hoped.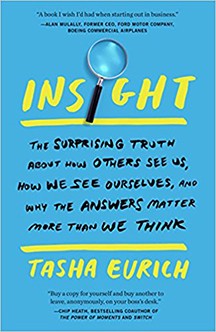 Part of building resiliency is understanding and being able to articulate what we value, and what drives and motivates us. This becomes like a north star to direct our efforts or, in the words of a mentor of mine, "If you don't know where you're going, you'll have a hard time knowing if and when you ever get there."
Tasha Eurich's book and accompanying workbook for Insight: The Surprising Truth About How Others See Us, How We See Ourselves, and Why the Answers Matter More Than We Think provides prompts to consider and assessments to take if you need a little push to get things rolling. The workbook helps readers articulate answers to questions like: What are your values? What are your passions? Your aspirations? Your ideal environment? And whether you have any unknown unknowns. Think what you're doing in life might not be aligned with what you should be doing? Take a validated assessment like the free Holland Occupational Themes here, or the slightly more aesthetically pleasing version here.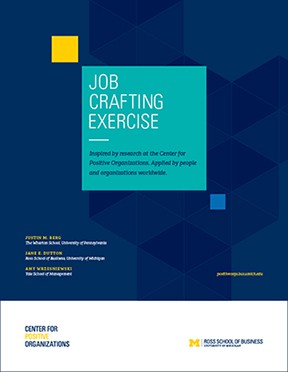 No mention of aligning interests and motivators in work and life would be complete without a shout out to the work of my friend and Yale professor Amy Wrzesniewski. If you haven't watched her talk about creating meaning in your work, read about the impact of having multiple motivations, or worked through her Job Crafting workbook, take a moment today.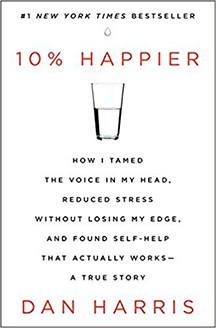 There are plenty of articles ranking the top meditation apps, so I won't spend the ink here. I started using 1GiantMind and have found helpful meditations on Insight Timer. But, my go to meditation app right now is 10% Happier. In particular, I enjoy the courses by Joseph Goldstein and Sharon Salzberg (co-founders of the Insight Meditation Society in Barre, MA). Oren Jay Sofer's courses on Communication dovetails nicely with my mediATION work, and Alexis Santos helps remind us that we can be present and mindful in real-time when we're brushing our teeth, commuting, standing in line, or using our smartphone.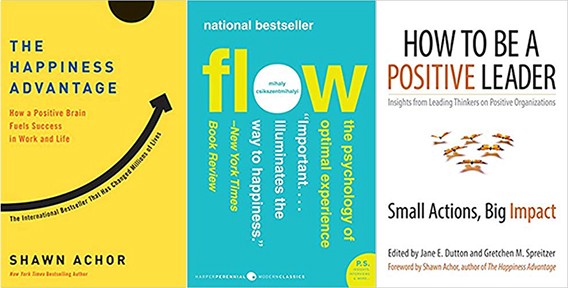 It's only a matter of time when digging into resilience and self-care that you land on the topic of happiness. I'd encourage you to check out How to Be a Positive Leader: Small Actions, Big Impact. This collection of essays features some of the leading thinkers on the subject. Shawn Achor then dives into principle of positive psychology in his Happiness Advantage. And the video Flow, the Secret to Happiness is by noted Positive Psychologist Mihaly Csikszentmihalyi. (If you've heard or used the phrase, "being in flow," you've referenced Csikszentmihalyi's work on the psychology of optimal experience.)

For those looking to dive deeper, The Science of Well-Being (a version of Yale's most popular class ever) is free on Coursera. It's a great exploration that includes a lot of the research behind why what you think will make you happy in life won't make you happy, and then what to do about it.
I particularly enjoyed the resource section of this course as it linked to many of the studies I've read about over the years that keep showing up in the literature. Like the one by Kahneman and Deatman finding that once people earn around $75,000, each additional dollar contributes incrementally less to their happiness than the one before it. And also the study that found, on average, people feel like they need to earn to 40% more than they currently make to be happy. Meaning, the more we earn, the farther we move away from the absolute dollar amount that we think will *finally* make us happy.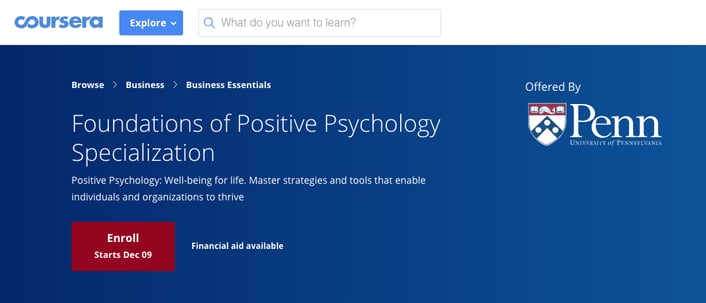 And for those who *really* want to go deep into positive psychology without going back to school, the Foundations of Positive Psychology is a five-course specialization on Coursera by the team from UPenn (one of *the* places to study the topic). It's relatively inexpensive, but not free.

It was about this point that I read a bunch specifically on mindfulness and meditation, including: Mark Epstein's Going to Pieces Without Falling Apart; Sharon Salzberg's Lovingkindness: The Revolutionary Act of Happiness; Sam Harris's Waking Up: A Guide to Spirituality Without Religion; Robert Wright's Why Buddhism is True; Jack Kornfield's The Wise Heart: A Guide to the Universal Teachings of Buddhist Psychology; and Lodro Rinzler's The Buddha Walks Into a Bar. And the related but different: Mark Manson's The Subtle Art of Not Giving a F*ck: A Counterintuitive Approach to Living a Good Life; and, Carol Dweck's Mindset.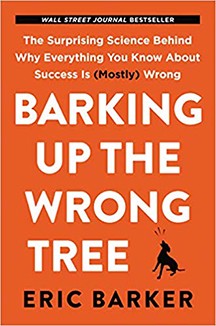 In addition to Erik Barker's Barking Up The Wrong Tree: The Surprising Science Behind Why Everything You Know About Success Is (Mostly) Wrong, Barker compiles the latest research in a weekly book report of sorts to remind us that so much of what we think is true really isn't. I particularly enjoyed his piece "How to Avoid Burnout: 3 Secrets From Research" recapping Maslach & Leiter's The Truth About Burnout: How Organizations Cause Personal Stress & What to Do About It. Spoiler: One of the antidotes to stress and burnout is doubling down on our relationships.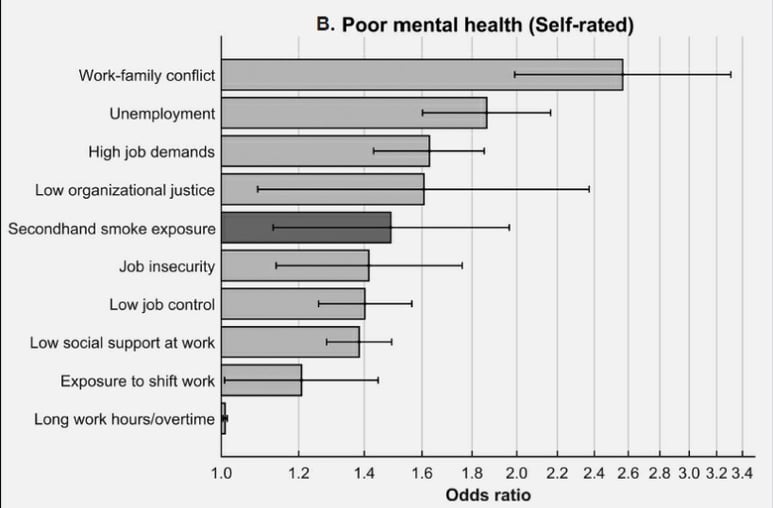 In another read, Dying for a Paycheck, noted expert in organizational behavior Jeffrey Pfeffer highlights research that shows having friends protects our health as much as quitting smoking, and a great deal more than exercising. What?! Even though, sadly, survey evidence suggests that the number of Americans who say they have no close friends has roughly tripled in recent decades.
To bring us down even further, Pfeffer uses secondhand smoking exposure as a measure against which he ranks the dangerous impacts of work that we often let slide. (You can see just one of the rankings as it relates to mental health in the image above.) For those of us working in the "gig economy" — like many artists — these work-related uncertainties make people particularly prone to being negatively impacted in areas like Work-Family Conflict, Unemployment, Low Organizational Justice, and Job Insecurity.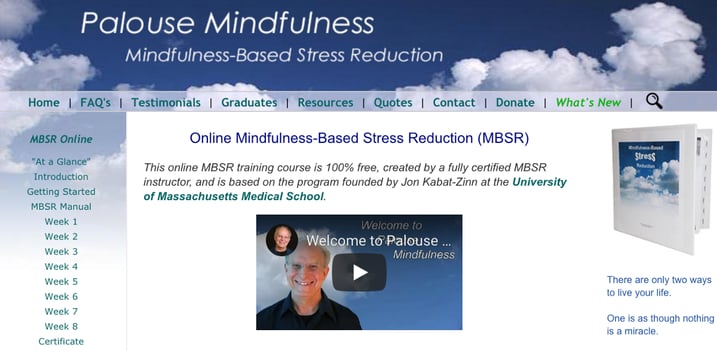 The Palouse Mindfulness-Based Stress Reduction is a terrific and free program I recently completed. It's structured as an eight-week, roughly 50-hour course, and modeled on the MBSR framework started by Jon Kabat-Zinn at UMass Medical School. In-person MBSR courses can be found around the world, but Dave Potter graciously took his time to create this online version including videos, readings, meditations, and worksheets to track your progress. For those who complete his course, Dave even writes a personal email reflecting on your work. It's an incredibly kind gesture.
I found MBSR to be a wonderful introduction into mindfulness, and various approaches to insight meditation, and it helped me figure out what works best when. (And reminded me that, yeah, I really don't enjoy yoga.) Special thanks to my colleague Pallavi Sharma for tipping me off to this course. (On my list for 2019 is to check out Qi Gong as another tool for the toolbox. Pallavi recommends this video and this primer article to get started.)
For many of us, we can't simply change our decade's old approach to life with the snap of our fingers. Charles Duhigg's The Power of Habit: Why We Do What We Do in Life & Business not only includes some fascinating real-life anecdotes about changing behavior (like how to get more people to brush their teeth), but he also provides a framework for breaking or making new habits in your own life.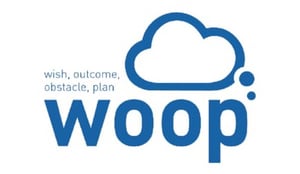 NYU psychology professor Gabrielle Oettingen (and author of Rethinking Positive Thinking: Inside the New Science of Motivation) offers yet another tool to accomplish goals. She called it mental contrasting, and used her research-backed approach to create WOOP (Wish. Outcome. Obstacle. Plan.) to help increase the chances of success. There's even an app to "WOOP Your Life."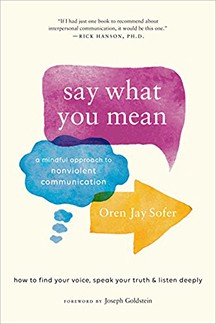 Ever talk with people? Then you might want to check out Oren Jay Sofer's new Say What You Mean: A Mindful Approach to Nonviolent Communication. One of the traits of high-performing teams is their ability to engage in healthy conflict. I'll wager that for many, meetings feel like one painful conflict negotiation after the next. Oren's guidance could mean the difference between carrying the negative impacts of conflict around with you, or mindfully examining them in a way to understand and let it go. If the conversation *is* the relationship, having better ones is key to being able to survive and thrive.
---
What do you find useful to build resiliency and self-care in your own life? Please drop me a note in the comments.
Interested in exploring more about how these tools can be used to create high-performing teams and organizations? Learn more at Work.Shouldn't.Suck!
More posts by Tim Cynova
About Tim Cynova
Tim wears a multitude of hats, all in service of creating anti-racist workplaces where people can thrive. He currently is co-CEO of Fractured Atlas (an entirely virtual organization with staff spread across multiple states and countries) and a Principal of the consulting group Work. Shouldn't. Suck. He serves on the faculty of Banff Centre for Arts & Creativity and The New School teaching courses in People-Centric Organizational Design; he's a trained mediator, and a certified Senior Professional in Human Resources (SPHR). Earlier in his career, Tim was the Executive Director of The Parsons Dance Company and of High 5 Tickets to the Arts in New York City, had a memorable stint with the Cincinnati Symphony Orchestra, was a one-time classical trombonist, musicologist, and for five years in his youth he delivered newspapers for the Evansville, Indiana Courier-Press. Also, during a particularly slow summer, he bicycled 3,902 miles across the United States.