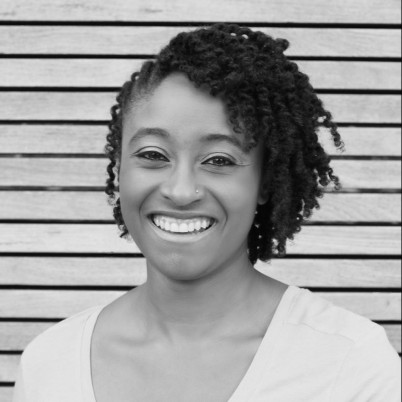 Post by Aisha Jordan
Upcoming Grant Deadlines and Opportunities (6/10/19)
by Aisha Jordan, Program Associate at Fractured Atlas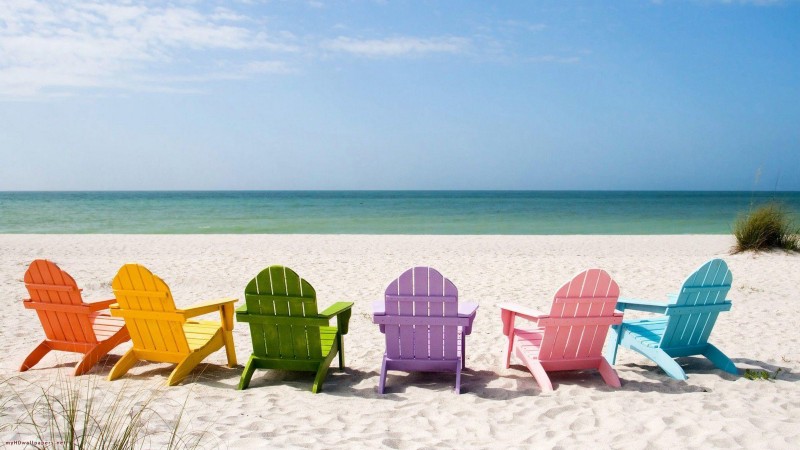 ---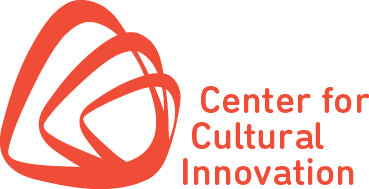 Center for Cultural Innovation is accepting applications for The Investing in Artists grants program.
Description: The Investing in Artists grants program was established by the Center for Cultural Innovation (CCI) in 2007 to enhance the working lives and strengthen the creative support system for California artists working in all disciplines. Since that time, with the support of The James Irvine Foundation and The William and Flora Hewlett Foundation, CCI has awarded over $2 million to 270 diverse artists working in various disciplines across the state.
Through the continued support of The William and Flora Hewlett Foundation, CCI is pleased to offer an additional three rounds of funding (2018–2020) for the Investing in Artists program for Bay Area performing and media artists.
Geographic Focus: Bay Area counties of Alameda, Contra Costa, Marin, Napa, San Francisco, San Mateo, Santa Clara, Solano, Sonoma, Monterey and Santa Cruz, CA
Deadline: June 28, 2019
---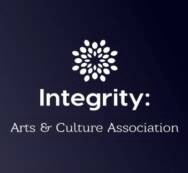 Integrity Arts & Culture Association (IACA) is accepting applications for it's IACA Non-Profit Mini-Grant Program.
Description: IACA believes the arts are essential to the health and vitality of communities and the nation.
IACA Mini-Grants for organizations generally average $350 and are intended to assist with the following: artistic programs that engage the community; projects that involve educating youth in the arts; services for artists; leadership training that will increase an arts organization's strength and capacity for the long term, etc. This is IACA's way of planting seeds that will continue to grow. Please Note: Funds may not be used for capital projects, equipment or for regranting purposes.
If your organization is passionate about serving others through the arts, apply today!
Geographic Focus: National
Deadline: July 1, 2019 (11:59PM CST)
---

The Silicon Valley Community Foundation is accepting applications for The Donor Circle for the Arts in Dance.
Description: Silicon Valley Community Foundation advances innovative philanthropic solutions to challenging problems, engaging donors to make the region and world a better place for all. The Donor Circle for the Arts is proud to have granted more than $752,500 to emerging arts organizations in the Northern California region since its inception in 2008.
Geographic Focus: Santa Clara or San Mateo counties, CA
Deadline: July 1, 2019
---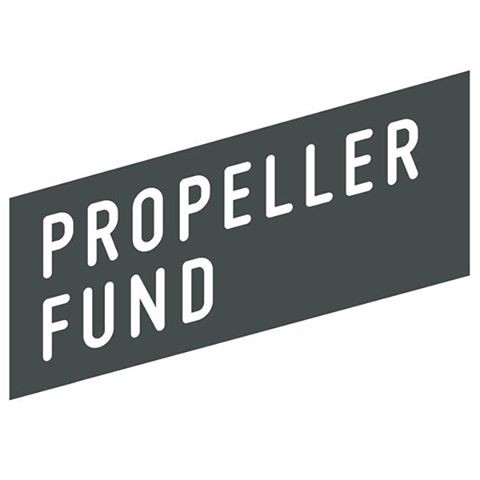 The Propeller Fund is accepting proposals for Chicago area visual arts projects.
Description: Propeller Fund awards $50,000 per year to artists and groups for collaborative, public-oriented, artist-led projects that are independent and self-organized.
Propeller Fund exists to stimulate the growth of independent cultural production throughout Chicago; to encourage more varied models of art production and presentation; to spread artistic activities into more diverse areas; to promote the public's interaction with and public recognition of such activities of Chicago; and to spark ambitions beyond current formats.
Geographic Focus: Cook County, IL
Deadline: July 1, 2019
---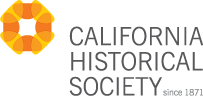 California Historical Society is accepting applications for the California Historical Society Book Award.
Description: The California Historical Society (CHS) and Heyday have established the California Historical Society Book Award for a book-length manuscript that makes an important contribution to both scholarship and to the greater community by deepening public understanding of some aspect of California history. The prize carries a $5,000 advance and publication in both print and e-book formats by CHS/Heyday, with an awards ceremony, ample promotion, and an author tour throughout the state.
The purpose of the award is to recognize and promote an exciting new literary work in celebration of California's heritage. The ideal manuscript will inform the mind and delight the imagination of readers while generating a deeper understanding of California's rich history. The work must adhere to high scholarly and literary standards and must be lively and engaging to general readers. In addition to conventional works of historical scholarship, other genres will be considered such as biographies, collections of letters or essays, creative nonfiction or other stimulating literary forms.
Geographic Focus: National
Deadline: July 1, 2019
---

The Opportunity Fund is accepting applications for cycle 2 of their Arts and Social & Economic Justice grants.
Description: Opportunity Fund awards grants to small to midsize arts organizations, and organizations and initiatives that advance social and economic justice. At least 75% of grants are awarded to projects that benefit the Greater Pittsburgh Community.
Funding Areas:
The Arts
Performing Arts, with an emphasis on theatre, dance and music, especially classical chamber music and jazz, presented by small and mid-sized arts organizations
Visual Arts, with an emphasis on craft and small to mid-sized organizations
Social & Economic Justice
Civil Liberties
Civil Rights, with special interest in equality for African Americans, LGBTQ people and other minorities
Human Rights
Reproductive Freedom
Safety Net Resources for people in need, including social services, economic independence, housing, tangible aid, transportation, healthcare
Geographic Focus: Pittsburgh, PA
Deadline: July 15, 2019
---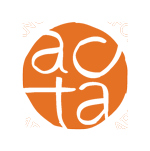 Alliance for California Traditional Arts is accepting proposals for the its ACTA Apprentice and Living Cultures Grants Programs.
Description: The Alliance for California Traditional Arts (ACTA) Apprenticeship Program encourages the continuity of the state's traditional arts and cultures by contracting master artists to offer intensive, one-on-one training to qualified apprentices. Each $3,000 contract will support a period of concentrated learning for apprentices demonstrate a committed engagement with and talent for a specific folk and traditional art form or practice.
The Living Cultures Grants Program seeks to sustain and strengthen the folk and traditional arts in the state of California. Traditional arts and the places in which they are shared provide safe, if not sacred, spaces in which community members can participate and connect to a cultural group. Beyond mere entertainment, these are spaces and activities of inclusion where all people, including those of marginalized and aggrieved communities, can publicly participate as "cultural citizens." In these spaces people experience a sense of belonging, community continuity, empowerment and action, affirming possible human, social, and political developments into the future. The Foundation is seeking proposals that will have impact beyond the project period.
Geographic Focus: California
Deadline: July 15, 2019 (for both programs)
---

Fleishhacker Foundation is accepting applications for Small Arts Grants.
Description: Organizations residing and offering programming in the greater San Francisco Bay Area, with annual budgets between $100,000 and $750,000, are eligible. Grants between $1,000 and $10,000 are made to support a range of artistic efforts within the following disciplines: dance, film and media arts, interdisciplinary arts, music, theater, and visual arts. Grants are typically for: artists' fees for creative time, production costs performances, exhibition/installation costs for visual, media, or interdisciplinary arts, post production costs for films, and projects which aid an arts organization's overall artistic development.
Geographic Focus: San Francisco, Alameda, Contra Costa, Marin, Sonoma, San Mateo, and Santa Clara counties, CA
Deadline: July 15, 2019
---

Leeway Foundation is accepting applications for The Art and Change Grant.
Description: Leeway Foundation's grantmaking programs honor women and trans artists and cultural producers for their ability to create social change through artistic and cultural work. Leeway supports artists involved in art for social change that positively affects and respectfully engages communities and audiences. Creating social change must be integral to the ideas, beliefs, and goals that are woven throughout the applicant's art and their process of creating and sharing art.
The Art and Change Grant is open to individual artists and cultural producers working in any medium, including traditional and nontraditional, as well as multimedia and experimental forms. The grant may be used for any project-related expenses.
Geographic Focus: Bucks, Camden, Chester, Delaware, Montgomery, or Philadelphia Counties
Deadline: August 1, 2019
---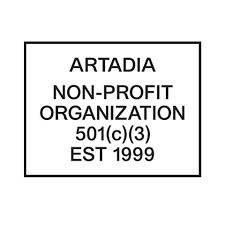 Artadia is accepting applications for its San Francisco based Artadia Awards.
Description: Artadia is a national non-profit organization that identifies innovative visual artists and supports them with unrestricted, merit-based financial awards and connections to a network of opportunities. Since 1999, Artadia has awarded over $5 million in unrestricted funds to over 325 artists in 7 cities.
Each year, an open-call application is made available in each of the six active partner cities for any artist who has lived within that city for a minimum of two years and is not currently enrolled in art school. Supporting artists equitably is a critical part of the Artadia Award process: Artadia considers the unique populations of each community and are proud to reflect the country's diversity with an Awardee pool that is 50 percent female and 33 percent persons of color.
Awardees also receive a dedicated webpage on Artadia's online Artist Registry; studio visits with renowned curators and collectors; and regular dialogue with Artadia's staff members, who offer guidance and facilitate valuable connections. The inclusion of Awardees in prominent exhibitions such as the Whitney Biennial (five Awardees were featured in 2017, and six in 2019) attests to Artadia's standing as an influencer and connector in the art community.
Geographic Focus: San Francisco
Deadline: August 1, 2019
---

South Arts with Jazz Road is accepting applications for its Jazz Road Tours opportunity.
Description: Jazz Road is an artist-centric touring and residency grants program to spread jazz throughout the country, strengthen work opportunities and compensation for jazz artists, and bolster deeper engagement between jazz musicians, presenters and communities. U.S.-based jazz artists that define themselves along a career level spectrum — from emerging to more established — are eligible for support.
Designed for emerging and mid-career artists, Jazz Road Tours supports small, three- to six-site tours at an array of venue types, often in rural communities and other areas traditionally underserved by the genre. Grant amounts generally range from $5,000 to $15,000.
Jazz Road advisors and panelists will recognize the complete history and aesthetic range of excellence within jazz music, and will not attempt to define "jazz" in the guidelines. Only individual artists may apply to Jazz Road Tours.
This artist-centric grant program — designed to support approximately 50 tours each year — is made possible with support from the Doris Duke Charitable Foundation and The Andrew W. Mellon Foundation.
Geographic Focus: National
Deadline: August 1, 2019
---

Open Meadows Foundation is accepting proposals for project support.
Description: Open Meadows Foundation is a grant-making organization seeking projects that promote gender/racial/economic justice. The projects must be led by and benefit women and girls.
Open Meadows Foundation funds projects that do not discriminate on the basis of race, religion, national origin, gender identity and expression, sexual identity and expression, age or ability. They offer grants under $2000 to projects that:
Are designed and implemented by women and girls
Reflect the diversity of the community served by the project in both
its leadership and organization
Promote building community power
Have limited financial access
Organizational budget should not exceed $75,000. Small and start-up organizations are strongly encouraged to apply.
Geographic Focus: National
Deadline: August 15, 2019
---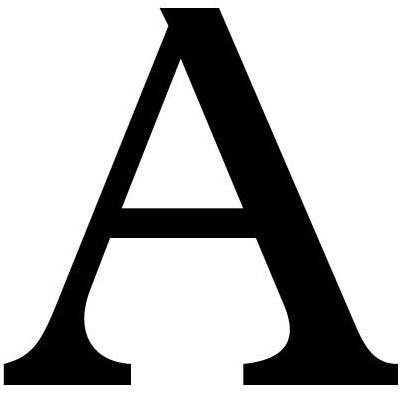 Aesthetica Magazine is accepting submissions for Aesthetica Art Prize.
Description: The Aesthetica Art Prize is now open for entries, presenting an opportunity for emerging and established artists to further their involvement in the art world.
Hosted by Aesthetica Magazine, the Aesthetica Art Prize is a celebration of excellence in art from across the world. It offers both emerging and established artists the opportunity to showcase their work to a wider audience, and further their engagement with the international art world. The Judging Panel enhances its position in the industry, bringing together specialists from leading cultural institutions.
There are two awards for entry: the Main Art Prize and the Emerging Art Prize. The Emerging Art Prize is open to current students and artists who have graduated within the last two years. The Main Art Prize is open to all, including those eligible for the Emerging Art Prize.
Geographic Focus: National and International
Deadline: August 31, 2019
---
New York City Funding Update: If you live and work in New York City, check out your borough's grant opportunities for this coming fall:
Bronx Council on the Arts: Deadline — TBA
Brooklyn Arts Council: Deadline — TBA
Lower Manhattan Cultural Council: — TBA (Information for the 2020 grant cycle will be available June 2019)
Queens Council on the Arts: — TBA (Applications for the 2020 grant cycle will be available June 2019)
Staten Island Arts: Deadline — TBA (Applications for 2020 projects will be available September 2019)
Note: The New York City borough grants typically require attendance at an in-person meeting if haven't attended one recently. Please be sure to check on these opportunities often so you do not miss your chance to attend a meeting.
More posts by Aisha Jordan
About Aisha Jordan
Aisha Jordan is an Actor, Performer, and Arts Administrator originally from Amherst, Massachusetts. She received her B.A. in The Arts from Eugene Lang College at The New School and her M.A. in Arts and Politics from New York University, Tisch School of the Arts. She has collaborated with and worked for arts institutions such as, The Hemispheric Institute, Manhattan Theatre Club and The New York International Fringe Festival. For several years she supported Bronx Arts and Culture as the Manager of Visual and Performing Arts at Casita Maria Center for Arts & Education. Most recently she taught a course in social justice collaborative performance at Eugene Lang College and is Artistic Director of 2050 Legacy Theater for Social Change. She believes artists are crucial to the advancement of culture and society and lives to support creative exploration.