Upcoming Artist Grants and Opportunities: April 2023 Deadlines
Every month, Fractured Atlas provides a list of upcoming grants and opportunities for artists and arts-based projects so that you can discover more opportunities to get financial support and other resources for your work. As a fiscal sponsor of over 3,500 artistic projects, we provide access to grants for artists in every discipline.
If you are new to grant-seeking, check out our introduction to grants! If you're not already fiscally-sponsored, fiscal sponsorship can give you access to a wider pool of grant opportunities as well as other tools and resources. Learn more about our fiscal sponsorship program here.
If you are fiscally sponsored, be sure to review our grant application process as you apply for these grants or any others. To keep up with future opportunities as well as other tips for artists and arts organizations, sign up to receive our weekly blog newsletter.
Here are the upcoming opportunities for April 2023. Best of luck!
---

Franklin Furnace FUND For Performance Art
Franklin Furnace annually awards grants to early career artists selected by peer panel review to enable them to produce major performance art works in New York City. Fund grants range between $2,000 and $10,000 based on the peer review panel allocation of funding received by Franklin Furnace. Artists from all areas of the world are encouraged to apply; however, artists selected by the panel are expected to present their work in New York City. Full-time students are ineligible.
Geographic Focus
New York
Deadline
April 1, 2023

---


Locust Projects WaveMaker Grant
Locust Projects, Miami's longest running nonprofit alternative art space, makes art happen by supporting artists with opportunities and resources. Grantees receive up to $6,000 each in three categories: New Work / Projects, Long-Haul Projects, and Research & Development + Implementation. In the spirit of Locust Projects' artist-driven mission, WaveMakers experiment and take risks, creating innovative work that is shared with the public in unconventional spaces.
Geographic Focus
Miami-Dade County
Deadline
April 1, 2023
---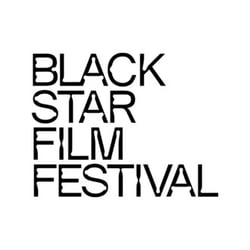 The BlackStar Film Festival is an annual celebration of the visual and storytelling traditions of the African diaspora and of global Indigenous communities, showcasing films by Black, Brown, and Indigenous artists from around the world.Films must be directed by a person of African descent or who otherwise identifies as Black, Brown or Indigenous, and feature persons of African descent, or tell a story of Black, Brown or Indigenous experiences.
Geographic Focus
Global
Deadline
April 1, 2023 [Late Deadline]
---
The Artadia Awards provide financial support, exposure and recognition to artists. The awards are unrestricted, allowing artists to use the funds in any way they choose. Applicants must be a contemporary visual artist, making artwork for presentation in a contemporary art context: museum, galleries, arts nonprofit, the public art realm, etc. In addition to financial support, awardees can participate in the Artadia Network to receive structured opportunities for new connections and resource sharing as well as receive a dedicated webpage on Artadia's online Artist Registry.
Geographic Focus
New York City
Deadline
April 1, 2023
---

Armory Art Center Artist-in-Residence Program
The Armory Art Center's Artist-in-Residence Program invites a diverse group of emerging artists within varied disciplines (2D media, jewelry and metalsmithing, ceramics, and sculpture) who have earned at least a BFA. Residents are provided with a studio space and the opportunity to exhibit work created during the residency. Residents are paid for teaching and also receive a monthly stipend for departmental assistance and participation in extracurricular events in the community.
Geographic Focus
United States
Deadline
April 2, 2023
---

Wassaic Project Residencies & Programming Fellowship
The Wassaic Project is accepting applications for two residencies: the Winter Residency and the Family Residency. Residents receive 24-hour access to an adaptable, semi-private studio space, lodging, and access to the wood shop. Applications are also being accepted for the Programming Fellowship. The Programming Fellow works alongside the Director of Artistic Programming on exhibitions, the residency program, summer and winter benefits, and public programming. Compensation includes $1,500/month and on-site lodging and studio space.
Geographic Focus
Global
Deadline
April 3, 2023
---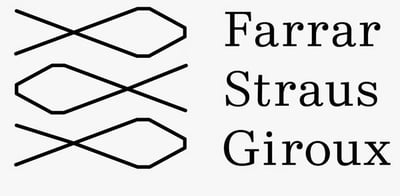 The FSG Writer's Fellowship is a yearlong program designed to give an emerging writer from an underrepresented community additional resources to build a life around writing: funding, editorial guidance, and advice on how to forge a writing career. The program includes a $15,000 award.
Geographic Focus
United States
Deadline
April 3, 2023
---

Snug Harbor Cultural Center & Botanical Garden in Staten Island has its annual open call for the Performing Arts Salon Saturdays (PASS) artist residency and performance program, supporting the creation and development of new works in dance, music, theater, and multidisciplinary performance. Selected artists receive $1,500 honorarium.
Geographic Focus
New York City
Deadline
April 6, 2023
---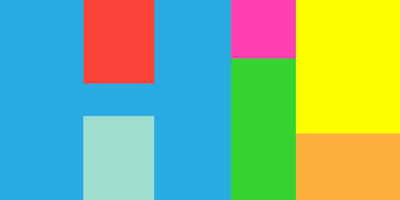 Call for Pitches: "Punk in the Post-Apocalypse"
Hii Magazine is calling for pitches on essays, interviews, fiction, and other broad interpretations to showcase how sound, and who in sound, is truly pushing punk during this current dystopian moment. Creators are paid with flat rates based on length of work.
Geographic Focus
Global
Deadline
April 7, 2023
---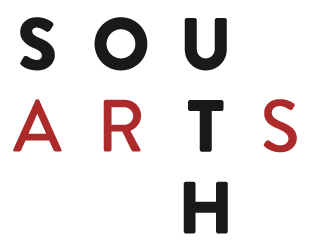 Jazz Road, a 4-year national jazz initiative directed by South Arts, invites jazz artists to apply for grants of $5,000-$40,000 to support a residency they propose and develop for artistic creation or connecting with audiences. Residencies are required to be one-to-four weeks in duration (either contiguous or non-contiguous) and may be located anywhere in the U.S.
Geographic Focus
United States
Deadline
April 8, 2023
---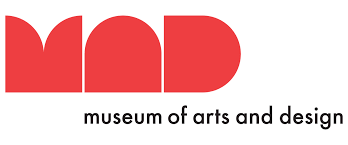 The Museum of Arts and Design (MAD) select three artists for its Artist Studios program, which includes access to studio space in the Museum and a stipend. The artists chosen will represent a wide range of creative practices within the fields of art, craft, and design.
Geographic Focus
United States
Deadline
April 9, 2023
---

A Studio in the Woods' Rising Residencies invite artists to examine the severity of the climate crisis and be agents of change to guide our collective understanding, response, and vision as we shape our shared future. Local, national, and international visual, musician/composing, performance, literary, new media, and interdisciplinary artists are eligible to apply. Recipients will be provided $3,000 as a stipend and $2,000 towards materials.
Geographic Focus
Global
Deadline
April 10, 2023
---
Jerome Foundation Film, Video, Digital Production, and Digital Artist Development Grants
The Jerome Foundation is providing production grants of up to $30,000 for all stages of production, supporting early career film, video and digital production directors based in either New York City or Minnesota. The Jerome Foundation is also offering a separate Minnesota Film, Video, and Digital Artist Development Grant of up to $10,000 for self-designed mentorship and/or professional skills in connection with a specific film, video, or digital production project.
Geographic Focus
New York City and Minnesota
Deadline
April 13, 2023
---

Narratively is seeking surprising and awe-inspiring stories about one-of-a-kind people or groups. The winning stories will receive cash prizes and prominent publication on Narratively. The grand prize is $3,000.
Geographic Focus
Global
Deadline
April 14, 2023
---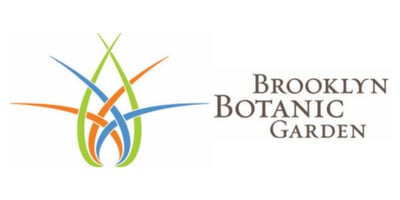 Art in the Garden: Performing Artist in Residence
The theme for the Brooklyn Botanic Garden's performing artist residency program is "Power of Trees," drawing inspiration from trees in its collections, tree care and caretakers, and the symbolism of trees as a place of gathering, shelter, and culture. In addition to spending time creating work in and inspired by the Garden, the resident will host one or two public classes, seminars, or activities, as well as showcase their final work in September 2023. An artist stipend of $7,000 will be provided. Applicants must be interested in the live performance world.
Geographic Focus
New York City
Deadline
April 15, 2023
---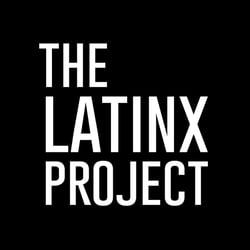 Curatorial Projects & Artist in Residence
The Latinx Project (TLP) is accepting applications for exhibition proposals from curators, scholars, and artists to develop an exhibition exploring issues of relevance to our evolving community. Projects that explore the past and present futures of Latinx art are especially desired. The TLP Artist in Residence is invited to be part of the NYU academic community for 4-6 months. Residents have the opportunity to shape the contemporary/historic dialogue surround Latinx art and culture. This residency is ideal for artists who maintain a research/digital practice and can pursue material heavy projects elsewhere.
Geographic Focus
United States
Deadline
April 15, 2023
---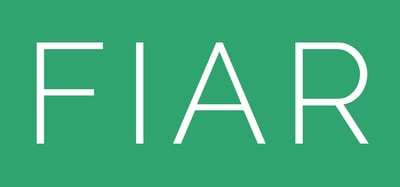 FIAR, The first residency in the United States exclusively for artists identifying as lesbian, gay, bisexual, transgender, non-binary, intersex, two-spirit or queer, annually accepts applications for its prestigious and internationally recognized summer program. Now in its 12th season in the secluded beach community of Cherry Grove, NY, an historic LGBTQ settlement of Fire Island, emerging artists will share a live/work space for a four-week program marked by intimate studio visits with, and public lectures by, renowned leaders in contemporary art, scholarship, activism and curation.
Geographic Focus
Global
Deadline
April 15, 2023
---

The Hambidge Center, situated on 600 forested acres in the mountains of North Georgia, is the oldest residency program in the Southeast. Residents' time is their own; there are no workshops, critiques, nor required activities. Each resident is given their own private studio which provides work and living space with a bathroom and full kitchen. To encourage focused creativity, there is no internet in the studios . Hambidge accepts applications in various disciplines, including but not limited to ceramics, culinary arts, dance, music, and visual arts.
Geographic Focus
Global
Deadline
April 15, 2023
---

Located within the unique ecosystems of Cascade Head and the Salmon River Estuary on Oregon's central coast, Sitka residencies provide time and space for self-paced work and reflection in an inspiring natural setting. Each resident receives private living space and, if needed, private studio space, provided free of charge. Sitka welcomes art and ecology inspired applications from a broad range of disciplinary and interdisciplinary practices.
Geographic Focus
Global
Deadline
April 15, 2023
---

Parent Artist AIRspace Residency
Abrons Arts Center's Parent Artist AIRspace Residency annually provides support for one parent artist working in the visual arts, music, curatorial practice, and/or literary arts. This residency will provide studio space, a $1,000 unrestricted stipend, a $300 studio visitor stipend, and a $2,000 child care stipend. Applicants must identify as parents of children ages 1 month to 13 years.
Geographic Focus
New York City
Deadline
April 16, 2023
---

Locust Projects invites graduate-level artists to submit project proposals for the LAB MFA: R+D Mobile Studio program. An artist stipend of $1,500 and a production budget up to $1,750 will be provided. Artists across all disciplines currently enrolled in MFA studio art programs in the US during spring 2023 are eligible to apply.
Geographic Focus
United States
Deadline
April 16, 2023
---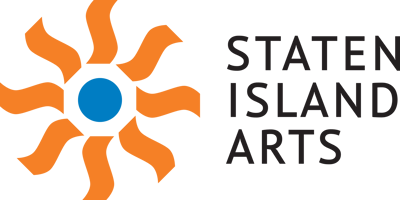 Staten Island Arts Spring Regrants Cycle
Through Staten Island Arts' Spring Regrants Cycle, performing artists living and working in Staten Island are eligible to receive support for their creative practice through two new opportunities. The Howard Gilman Performing Artist Residency Cohort provides grants for individual performing artists through a six-month cohort model, which includes a $6,000 award. The Mertz Gilmore Dance Research Grant – for dance artists, dance collectives, or dance nonprofits – supports research and development of a new dance work and includes a $7,500 award.
Geographic Focus
Staten Island, NY
Deadline
April 17, 2023
---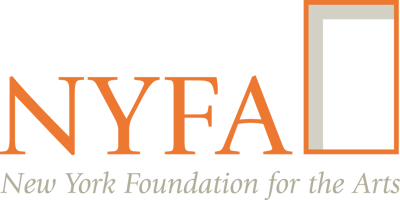 Anonymous Was A Woman Environmental Grants
The AWAW EAG will support environmental art projects that inspire thought, action, and ethical engagement. Projects should not only point at problems, but aim to engage an environmental issue at some scale. Proposals should illustrate thorough consideration of a project's ecological and social ethics. Projects that explore interdependence, relationships, and systems through Indigenous and ancestral practices are encouraged to apply.
Geographic Focus
United States
Deadline
April 18, 2023
---

NEH-Mellon Fellowships For Digital Publication
Through NEH-Mellon Fellowships for Digital Publication, the National Endowment for the Humanities and the Mellon Foundation jointly support individual scholars pursuing interpretive research projects that require digital expression and digital publication. To be considered under this opportunity, an applicant's plans for digital publication must be integral to the project's research goals. That is, the project must be conceived as digital because the research topics being addressed and methods applied demand presentation beyond traditional print publication. Competitive submissions embody exceptional research, rigorous analysis, and clearly articulate a project's value to humanities scholars, general audiences, or both.
Geographic Focus
United States
Deadline
April 19, 2023
---

Arts Programs for Justice-Involved Youth
The Office of Juvenile Justice and Delinquency Prevention (OJJDP) seeks to support high-quality arts programs for justice-involved youth to reduce juvenile delinquency, recidivism, and/or other problem and high-risk behaviors. The project aims to support and strengthen collaborations between arts-based organizations and juvenile justice systems to develop, expand, or enhance interventions. U.S.-based organizations, institutions, and nonprofits are eligible to apply.
Geographic Focus
United States
Deadline
April 20, 2023
---

Catapult Film Fund and the True/False Film Fest's Rough Cut Retreat unites nonfiction filmmakers and mentors in a creative, supportive, and engaged atmosphere. First or second time feature filmmakers are eligible to apply.
Geographic Focus
Global
Deadline
April 21, 2023
---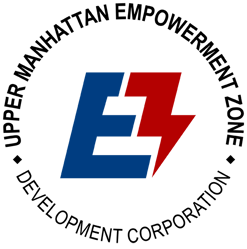 UMEZ Mertz Gilmore Seed Fund for Dance
The Upper Manhattan Empowerment Zone (UMEZ) Mertz Gilmore Seed Fund for Dance is a grant program designed to support creatives with exceptional dance or choreographic talent, who exhibit a distinctive voice, and whose career path would benefit from the recognition and visibility that this award offers. The program will provide $5,000 grants to support 16 dance projects taking place in Upper Manhattan. Funding is intended for dance-centric projects, ranging from folk/traditional forms to contemporary and socially engaged artistic practices.
Geographic Focus
Upper Manhattan, NY
Deadline
April 21, 2023
---

Visual Art & Curatorial AIRspace Residencies
Abrons Arts Center's Visual Art AIRspace Residency annually supports 4 NYC-based visual artists. Residents receive a $3,000 unrestricted stipend and semi-private studio space. The Curatorial AIRspace Residency annually supports one NYC-based curator or curatorial collaborative. The program includes a $5,000 curatorial honorarium.
Geographic Focus
New York City
Deadline
April 23, 2023
---

The National Endowment for the Arts' Challenge America program offers support primarily to small organizations for projects in all artistic disciplines that extend the reach of the arts to populations that are underserved. The program features an abbreviated application, a standardized $10,000 grant amount, and a robust structure of technical assistance to facilitate entry to NEA funding opportunities.
Geographic Focus
United States
Deadline
April 27, 2023
---

Harpo Grant For Visual Artists
The Harpo Foundation's Grant for Visual Artists provides direct support to under-recognized artists 21 years or older. Applications are evaluated on the basis of the quality of the artist's work, the potential to expand aesthetic inquiry, and the ability to fulfill the foundation's priority to provide support to visual artists who are under-recognized by the field. Awards are made up to $10,000.
Geographic Focus
United States
Deadline
April 28, 2023
---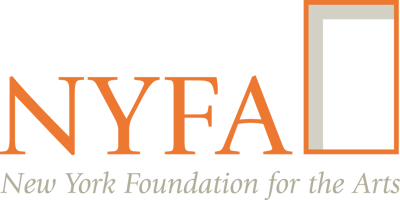 Rauschenberg Dancer Emergency Grant
New York Foundation for the Arts' Rauschenberg Dancer Emergency Grant program provides one-time grants of up to $5,000 to professional dancers in need, who have a dire financial emergency due to the COVID-19 pandemic and its consequences. "Dire financial emergencies" include the lack or imminent endangerment of essentials such as housing, medicine/healthcare, utilities, and food.
Geographic Focus
United States
Deadline
April 28, 2023
---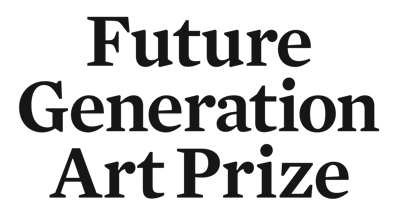 The Future Generation Art Prize is a biannual global contemporary art prize to discover, recognize and give long-term support to a future generation of artists. All artists aged 35 or younger from anywhere in the world, working in any medium are invited to apply for the Prize. An outstanding selection committee, appointed by a distinguished international jury, reviews every application and nominates 20 artists for the short list. These artists will be commissioned to create new works that go on display at the PinchukArtCentre in Kyiv.
Geographic Focus
Global
Deadline
April 30, 2023
---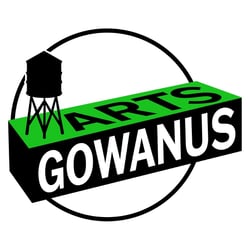 Open Call: "Together We Will..."
Arts Gowanus is presenting an outdoor art exhibit featuring works by Brooklyn-based LGBTQIA+ artists. Artwork displayed in this exhibition can depict and celebrate any aspect of the LGBTQIA+ experience and community. This call is open to both emerging and established artists who create works in any style or medium.
Geographic Focus
Brooklyn, NY
Deadline
April 30, 2023
---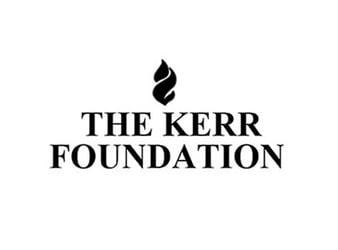 The Kerr Foundation identifies and supports 501(c)(3) organizations and institutions that provide new or enhanced opportunities for those within granting areas, particularly the young. While preference is given to Oklahoma organizations and institutions, grant requests from surrounding regions will also be accepted.
Geographic Focus
Oklahoma, Arkansas, Colorado, Kansas, Missouri, New Mexico, Texas, Washington DC
Deadline
April 30, 2023 (Letter of Inquiry deadline)
---
Good luck! For more upcoming opportunities and tips to improve your grant applications, sign up to receive updates from our blog!