6 Common Questions on Grant Applications and How to Answer Them
Every grant application is different. Depending on the priorities of a given funder, they may ask you a wide variety of questions about the work that you're making, but there are some questions you can expect to appear (in some way, shape, or form) on all grant applications.
While grantmakers usually use pretty clear language for these questions and you should answer them straightforwardly, there are always ways to delve deep in your responses, addressing important aspects of your work and how it's a good fit for the grantmaker's funding priorities. I've put together 6 questions, below, that you'll often see in grant applications, and provided some tips for how best to answer them:
How Will Grant Funds Be Used?
I find it's helpful to think of this question on two levels. First, the Operational: You can get pretty specific and name concrete expenses you expect to incur, like space rental, equipment costs, or artist fees. This helps the funder see their gift in the context of your individual budget.
Second, the Mission: You'll then want to clarify how those specific expenses help you achieve your mission — you need to rent space, purchase equipment, and pay your artists, but it's ultimately with the goal of making your work and fulfilling the goals you set out to achieve. Make sure you address both aspects of this question, so a funder can see the impact of their gift not only on the specifics of your operation, but also on your mission.
How Will You Define Success?
I find that responses to this question tend to be a bit broad, discussing the big picture of what success "looks like" for your organization. In asking this question though, funders are interested not only in what success looks like, but also how you plan to measure it.
Let the funder know the specific metrics you plan to use to track the progress and success of your mission. Here are some common questions to help you determine success:
How many people do you need to reach for the project to be successful?
How do you plan to measure this reach?
Are you looking to reach a new audience or demographic with your work?
How do you plan to track this?
What procedures for receiving feedback will you have in place?
Will you distribute surveys? Conduct talkbacks?
Engage your collaborators in post-mortem conversations?
You'll want to show funders not only your vision for success, but the concrete methods that success can be defined, measured, and achieved.
Pro tip: if you subscribe to this blog, you'll receive our free Theory of Change workbook which provides practical advice on planning and measuring success.
Who Are the Key Collaborators?
Grantmakers often ask for bios or resumes of key staff or collaborators, or they may just ask you to list the names of the people you'll be working with. Funders like to know who's involved with the organization, and get a sense for their qualifications and background.
In addition to sharing the specifics of your collaborators' past work, you can discuss how these particular individuals are essential to the success of your project. Highlight the ways in which your staff's experience uniquely qualifies them for their position, and how your combined expertise will allow you to make this work together.
What Will You Do If You Don't Receive Full Funding?
This one's tough. It kind of feels like a trick question: if you tell the funder you can still make your work without their support, why would you need them? Similarly, if you tell them you can't make the work without them, they might lose faith in your ability to make it happen at all. So are you damned if you do, damned if you don't? Not quite. But you do want to be thoughtful about your response.
Show the funder that their support is essential, but also that you're resilient and will find a way to make the work no matter what. Let them know other potential funding sources — you could throw a fundraising party, run a crowdfunding campaign, or seek more in-kind contributions to help make up the difference.
Be careful of discussing ways you can cut back on your expenses — eliminating project necessities, or cutting staff salaries. Instead, you might talk about adjusting your expectations — finding less expensive rehearsal space, for example.
Their support will help you fully realize your work, but you can let them know you have a contingency in place should their funding not come through. You'll want to show them that the work is essential and important enough to you that you'll find a way to make it happen, even if you have to turn to other funding sources or reduce your spending in certain areas of your budget.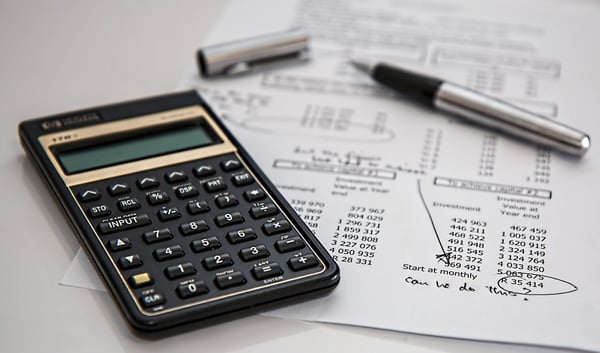 What Is Your Budget Narrative?
Grantmakers often ask you to include a budget narrative along with your budget, and it can be tough to know exactly what kind of information they might be looking for here. To make matters even more confusing, this field is usually optional. There's no right or wrong way to create a budget narrative, but it's usually a good idea to include something.
This can be an opportunity to clarify specific aspects of your budget, like unusual line items or in-kind contributions. You can also use this field to explain how your budget figures were calculated — whether they were based on past income/expenses for your company or research into typical expenses for similar organizations.
You can also use this field to discuss other funding sources, like ticket sales or individual donations, as well as list other institutional funders you may be reaching out to. Even though this field is optional, it's important to include some information here, to help shed some night not only on the specifics of your budget but how you are thinking about them.
How Will Your Work Help Further the Mission of the Foundation?
It's unusual for this to be an actual question on a grant application, but I include it here because this is the ultimate question that all grantmakers are asking you to articulate in your application materials. Remember that foundations are also mission-driven organizations, and are looking to support organizations that will help them fulfill their own mission. Be sure to familiarize yourself with the funder's mission, and find ways to let them know, throughout your application materials, that your work is essential to helping them further that mission.
There's a reason these questions are found across the board: most funders need to know information along these lines in order to determine whether they're able to fund your work. Even if a funder doesn't explicitly ask the above questions or if you're putting together a more open-ended proposal, it's still helpful to keep them in mind.
When applying for a grant, try to put yourself in the shoes of the funder and imagine the kind of information they might need to know and why. This kind of consideration will strengthen your application tremendously, helping the funder see not only how your organization will achieve its mission, but also how your success will help them achieve theirs.
Learn more about grants and the wider world of fundraising, and check out our roundups of grant opportunities for artists.